New Baptist Medical Group office opens
Photo: The new Baptist Medical Group facility adjacent to Baptist Memorial Hospital-DeSoto in Southaven. (Bob Bakken/DeSoto County News)
Baptist Memorial Health Care celebrated the opening of a new 87,000, $55 million physicians office building on the campus of Baptist Memorial Hospital-DeSoto in Southaven Monday morning.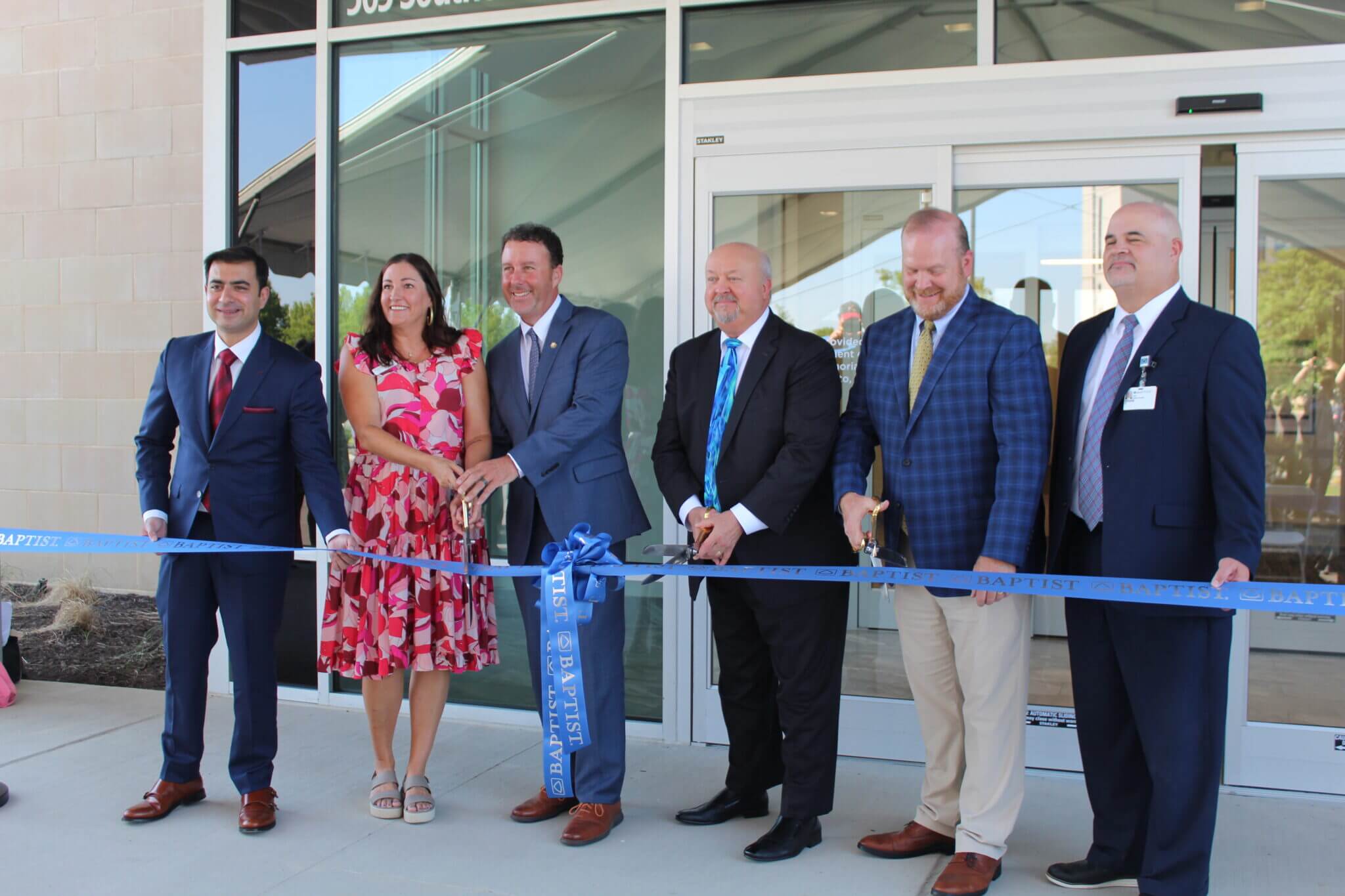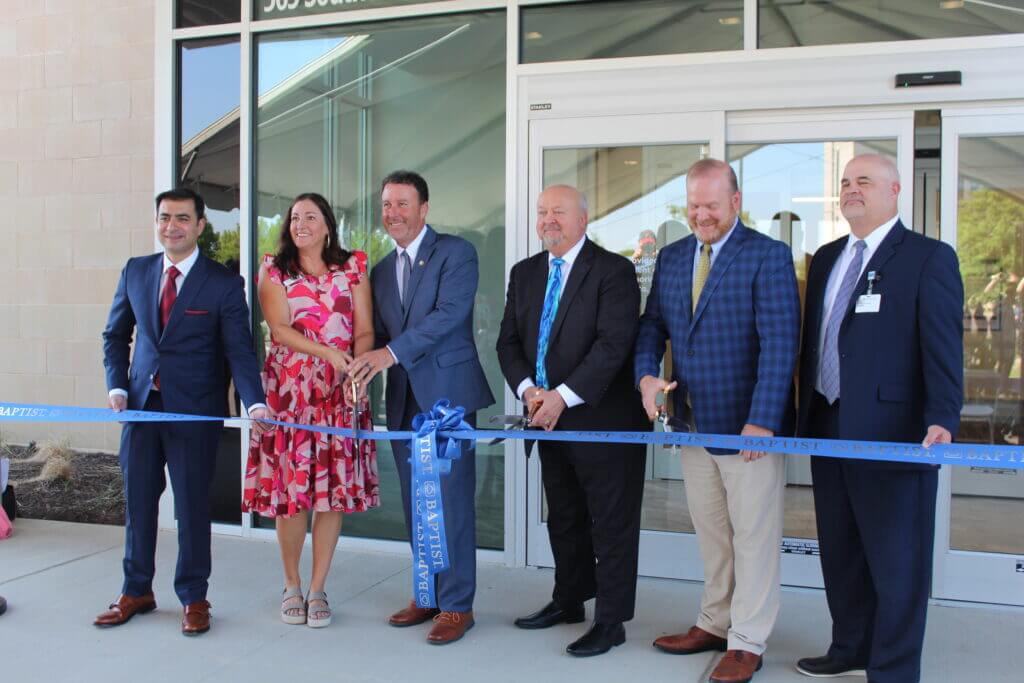 A grand opening ceremony and ribbon cutting was held for the new three-story facility that will offer urgent, primary, and drive-up care; specialty care; comprehensive cancer services; pulmonary medicine; and diagnostic imaging services in one location in DeSoto County.
"We will be locating a number of our practices here, plus on the third floor there's additional space for some other private groups that want to come in," said Baptist Medical Group president/CEO Dr. Mark Swanson. "We also have additional space on the second floor where if we need to continue to grow and add additional physicians we can do that."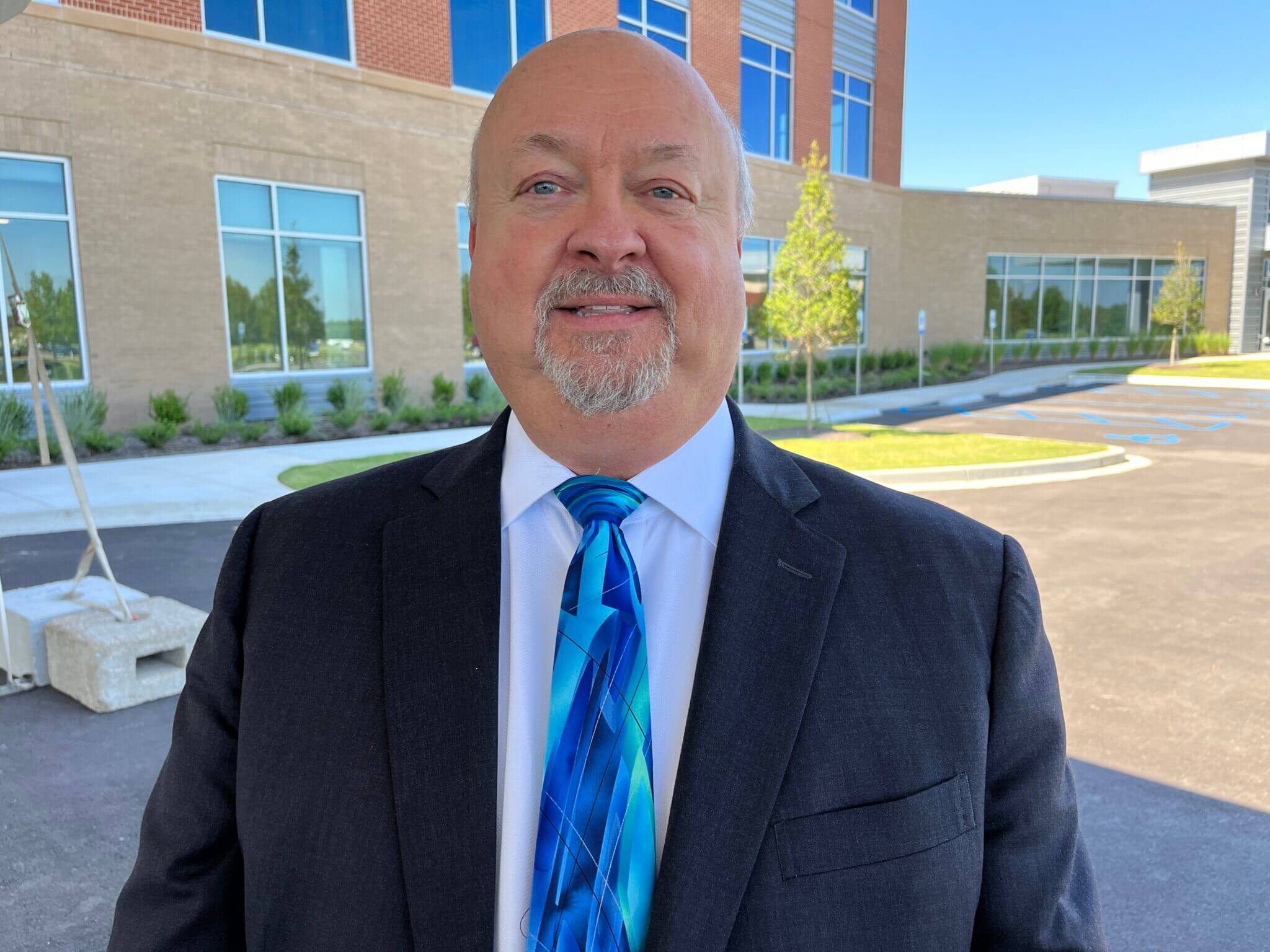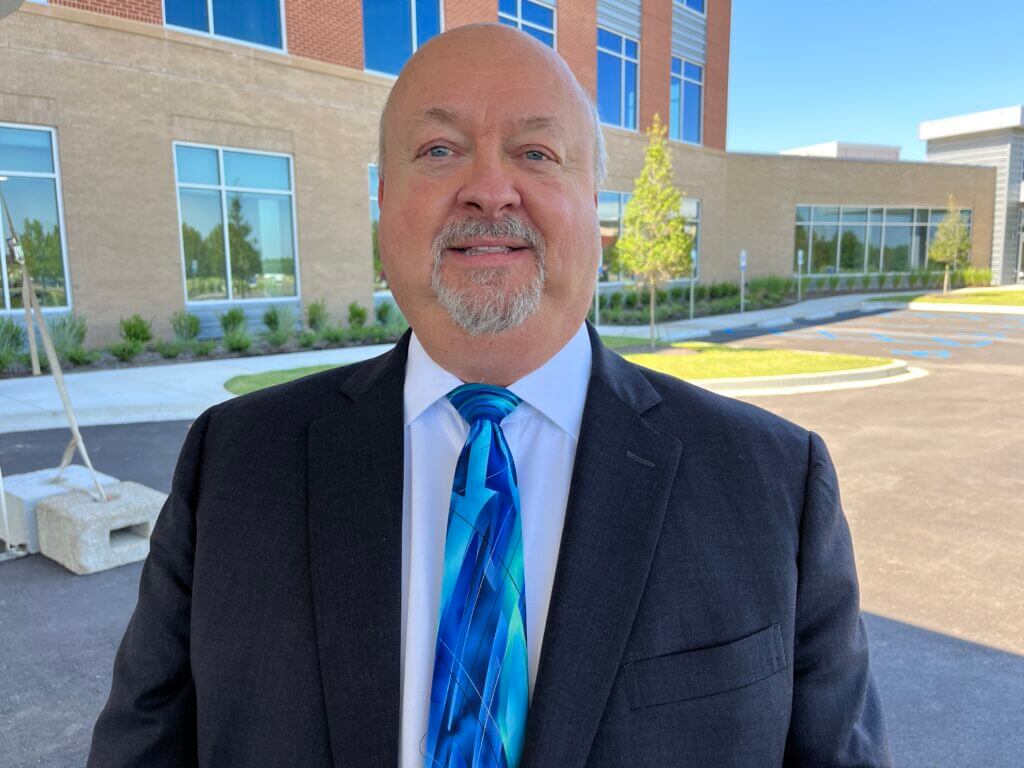 Baptist Medical Group-Primary Care and Walk-in Clinic will be among the first medical clinics to open in the building on July 18, and will offer a heated drive-up clinic for COVID-19 and flu patients.
Other clinics opening soon include Baptist Cancer Center (also opening on July 18), Baptist Medical Group-Surgical Oncology, Baptist Medical Group-Memphis Lung and Mid-South Imaging Center.
"The main thing is the convenience for the patient," Dr. Swanson said. "One of the tricks we learned during COVID-19 was that patients were very nervous about coming into a clinic if they thought they were going to be around sick people. We'll have a drive-thru area if people just need to be tested for COVID-19, get a flu shot, or whatever. They won't even have to leave their car."
Dr. Swanson added convenience to the patient remains a focus on the new medical office building.
"The most important thing is that it brings all of our specialty folks together, along with a solid primary care group to provide care for the patients all in one building," Dr. Swanson said. "DeSoto County continues to grow along with our contiguous counties, and more and more patients are coming up in this direction to get their care."
Boldt, Dean Architecture, A2H, Jon D. Rice & Associates, and GSK Mechanical Inc. developed the building for a total cost of $30,392,504.
"This is a significant development for cancer patients in the area because it's the first time Baptist Cancer Center will offer comprehensive cancer services in one location in DeSoto County," said Zach Chandler, executive vice president and chief strategy officer for Baptist Memorial Health Care. "We will have medical oncology, surgical oncology, infusion, pharmacy, research and laboratory services at this one location. Access to this level of cancer expertise in one location is unparalleled in Southaven."
Among Monday's speakers was state Sen. David Parker, who related the story of his wife Ashleigh, a Stage 4 colorectal cancer survivor. Parker said after cancer was discovered, they went to the M.D. Anderson Cancer Center in Houston, Texas for treatment, but doctors there told him many of the top cancer doctors in the Memphis area were trained at M.D. Anderson and they should continue their treatment at home.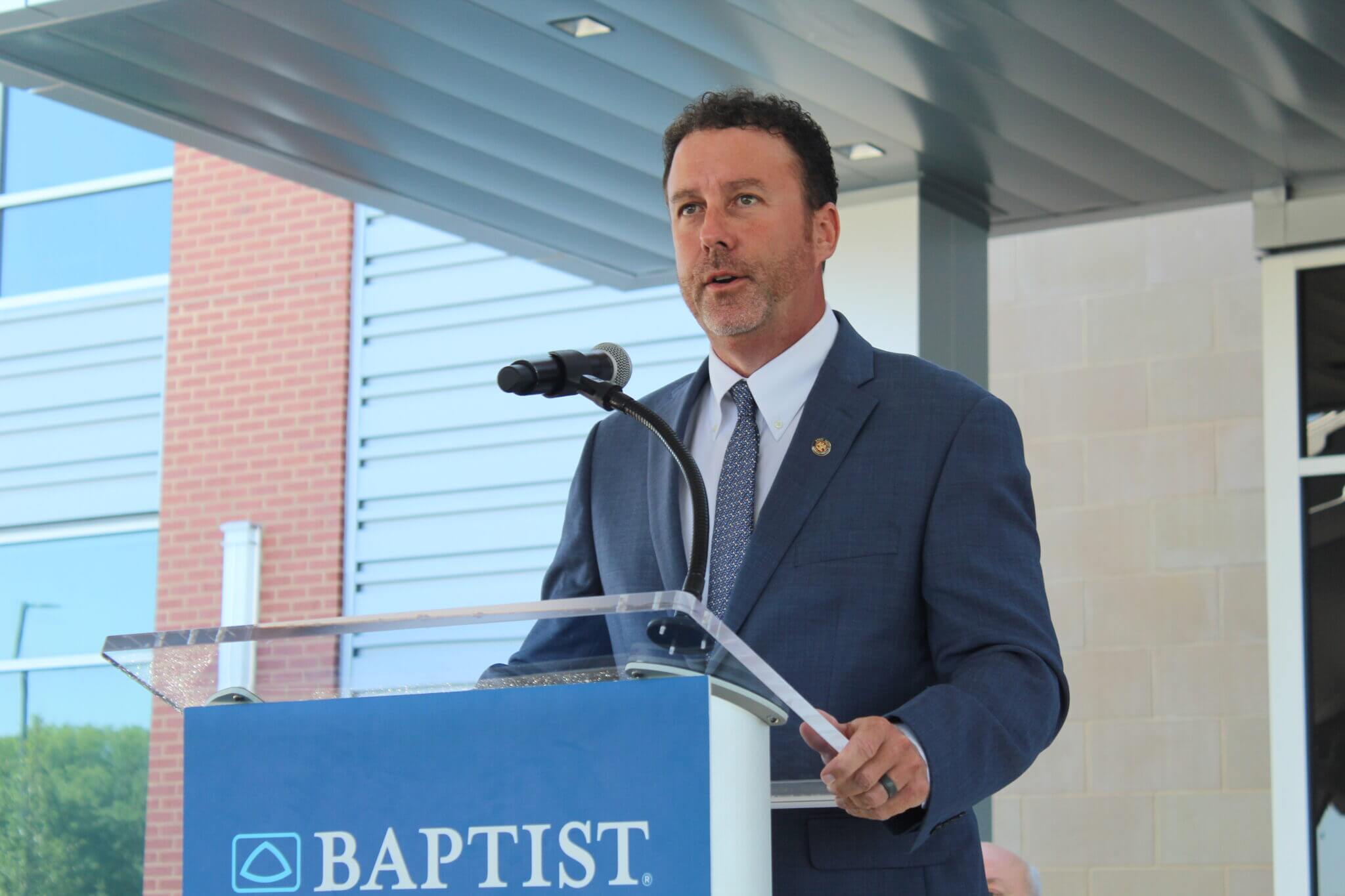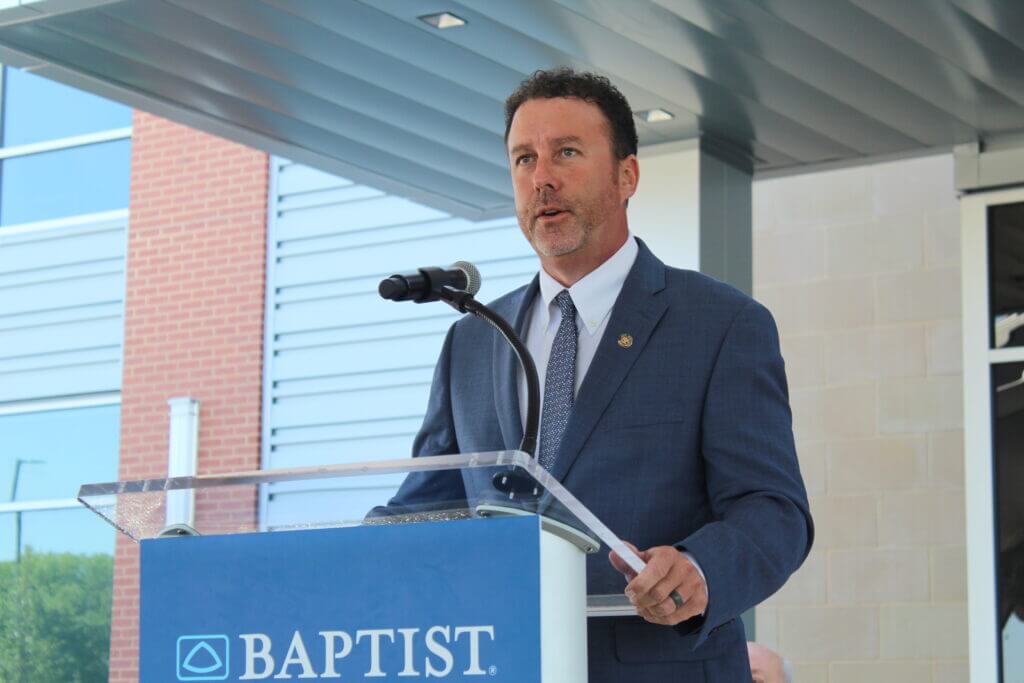 Ashleigh Parker also spoke about her cancer journey and how it has led her and Tracy Gallagher to form the nonprofit DeSoto Hope, to give support and assistance to cancer patients and survivors.