Another Whataburger opens in Southaven
 Southaven and the Mid-South doubled the number of Whataburger locations it has Wednesday as the second Southaven restaurant located on Getwell Road off Goodman Road opened for business.
The latest addition to the growing number of eating locations along Getwell Road opened its doors at 11 a.m. Wednesday morning. It is the second of a total of four locations for the popular fast-food chain that re-entered the market on July 11 on Goodman Road in Southaven near the Malco DeSoto Cinema Grill after about three decades not being in the area.
Two other Whataburgers are in the works, in Memphis at Stage Road and North Germantown Parkway, and in Cordova at Germantown Parkway and Macon Road.
The San Antonio, Texas-based chain now has restaurants in 14 states, led by its home base of Texas with 714. Whataburgers are as far west as Arizona and Colorado and as far east as Florida. In Mississippi, there are now 11 locations, including five in the Jackson area, three on the Gulf Coast, now two in Southaven, and one in Vicksburg.
While Whataburger is new to the Mid-South, one thing stayed the same from the last Southaven opening, and that was Robin Sanders of Nesbit. She was the first customer at both stores, having opened the Goodman Road store in July and the Getwell Road location Wednesday. She said she remembers going to a Whataburger on Millbranch in Memphis about 30 years ago but since then had to travel to get her fix of a Whataburger.  Sanders said she's glad the restaurant is back, adding she'll the Getwell Road store might get more of her business because it's closer to where she lives.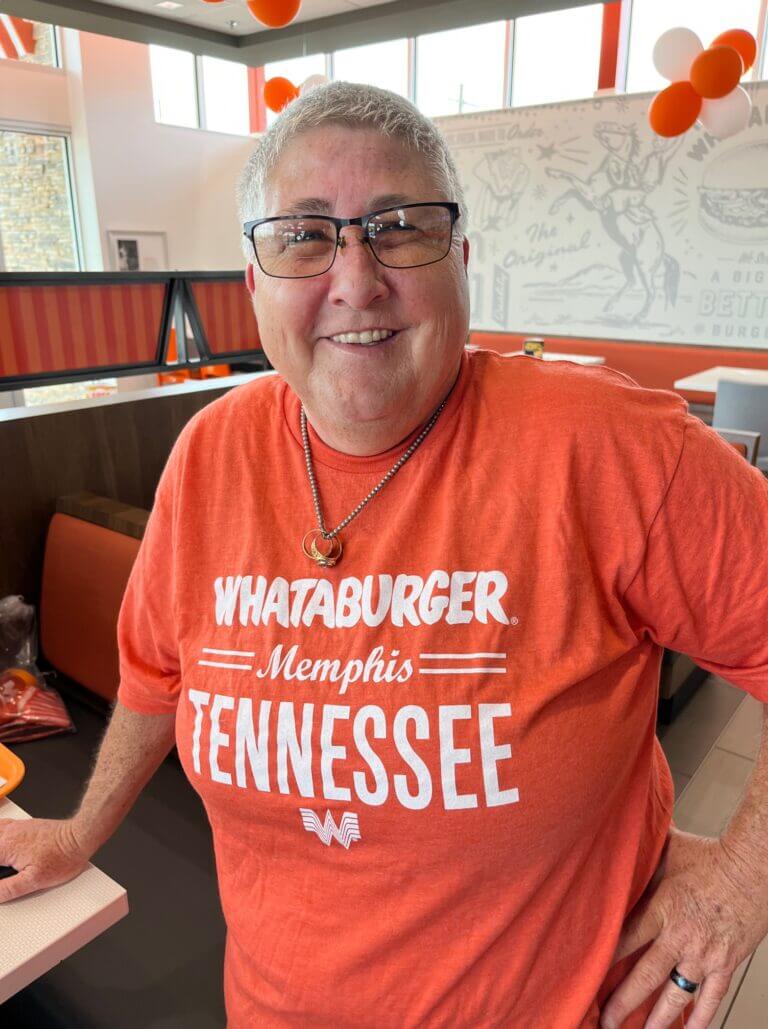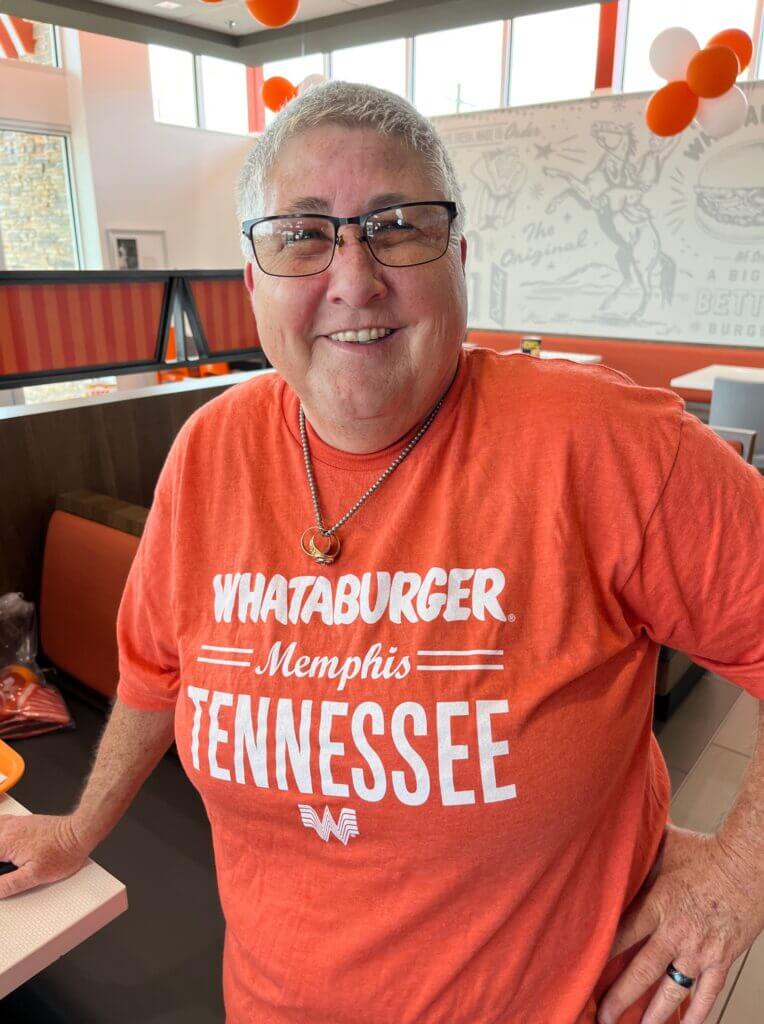 "It's so heartwarming to see how we've been embraced by the community and the fact that you can go at any time of the day and we've been busy," said Whataburger Field Marketing Coordinator Courtney Vick, who was representing the corporation at Wednesday's opening. "Not only are our team members our family but then we've got community members like Robin (Sanders) who was first in line at both of our stores."
Wednesday's opening did not have the huge crush of people lining up in cars and at the doors as the July opening had but there was still the excitement from customers and team members alike who were on hand.  
"It's a fun brand and is for anybody, whether you're rich or poor," said Vick. "Whataburger is a brand that is very inclusive and welcomes everybody. I also think we have a quality product. Everything is customizable. We start cooking your food when you order your food and it's a reasonable price point."
Vick added that Whataburger will be actively trying to be involved in areas like schools and school athletic teams, and other activities in the area.
In DeSoto County, Whataburger will continue to grow the brand through collaborations with Southaven Springfest, as well as sponsorships in support of the Memphis Redbirds and University of Memphis Athletics, as well as other activities in Memphis.
"I think it is so good how much money Whataburger invests back into the communities where we have our restaurants," Vick said.
The brand plans to employ a total of 525 employees among the four Memphis-area stores.