Walls man arrested on car theft, other charges
A Walls man is facing several charges in Memphis related to a Friday police chase after the suspect reportedly struck two Memphis Police squad cars with another vehicle he is reported to have stolen from a dealership.
Detavious Spears, age 26 of Walls is the accused in the case. Among the charges he is facing are two counts of evading arrest, theft of property between $10,000-$60,000, and aggravated assault.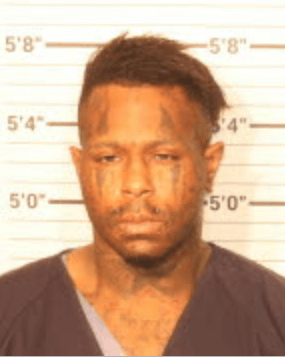 He is reported to have broken into a Memphis car dealership, took one vehicle to break open a back gate and then used another vehicle before getting away in a third vehicle, which police later spotted and gave chase.
Reports are that Spears' stolen vehicle lost control and flipped over near Shelby Farms Park, injuring him and a female passenger. He was later captured and both were taken to Regional One Health for treatment of their injuries.
Shelby County Jail information shows his charges include aggravated assault, burglary of a building, theft of property between $10,000-$60,000, vandalism, two counts of evading arrest, and leaving the scene of an accident.
Bond was set at $50,000, which Spears posted on Saturday. No court date information for Spears was listed on the jail website.