A creative celebration of Christmas on display
Photo: Kevin Thorn of Hernando with his holiday LEGOS display at the First Regional Library in Hernando. (Bob Bakken/DeSoto County News)
Entering the west entrance of the First Regional Library in Hernando this month you'll be able to see the work of a Hernando man obsessed with LEGOS, but in a good way.  
Kevin Thorn admits he's been playing with LEGOS his entire life and actually makes a career with them. His Nuggethead Studioz specializes in using visuals in striking a balance between good instructional design and good visual design. The LEGOS are used in business consultation with his company. He is also an illustrator and teaches at the University of Memphis, among other things.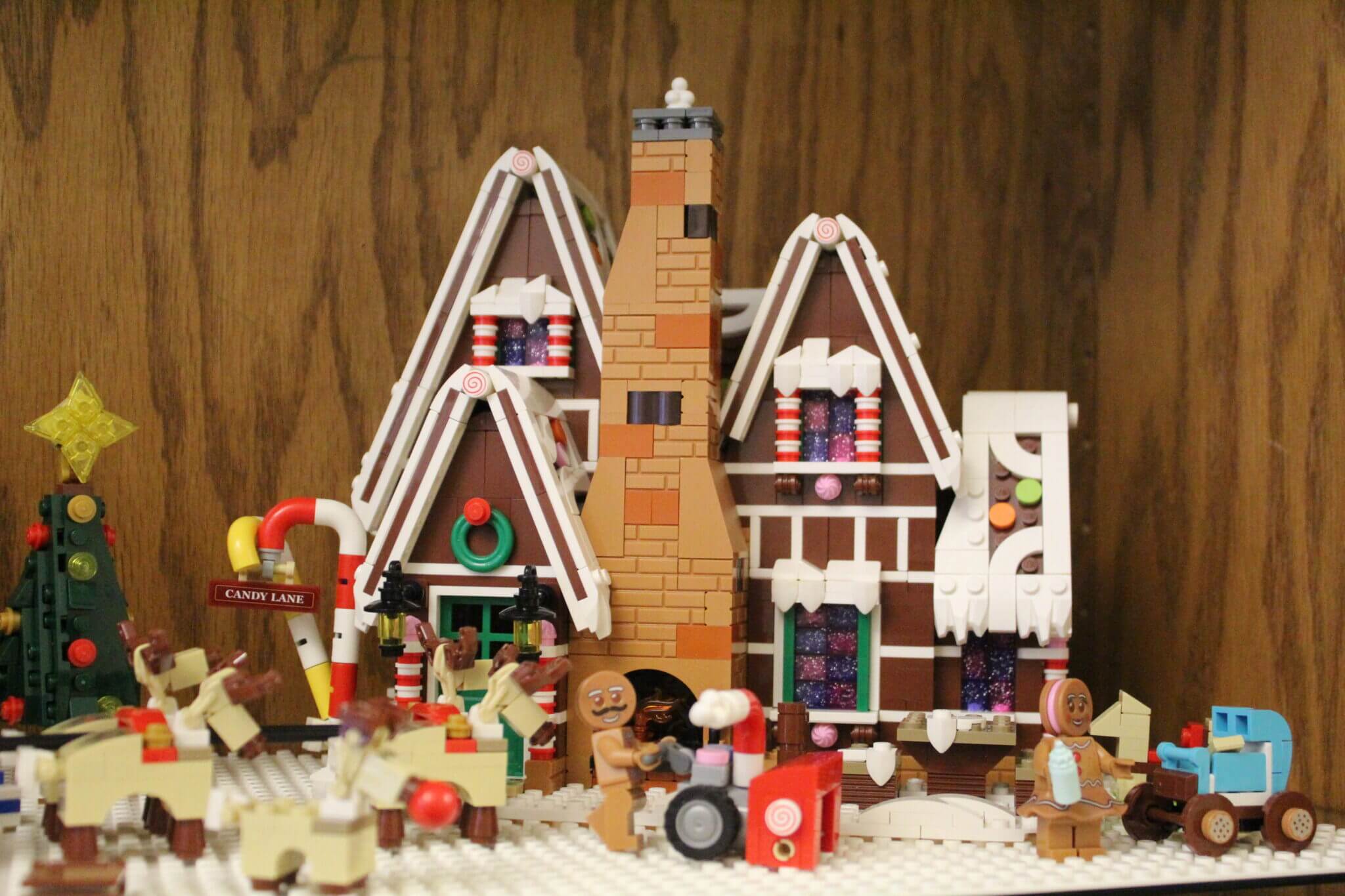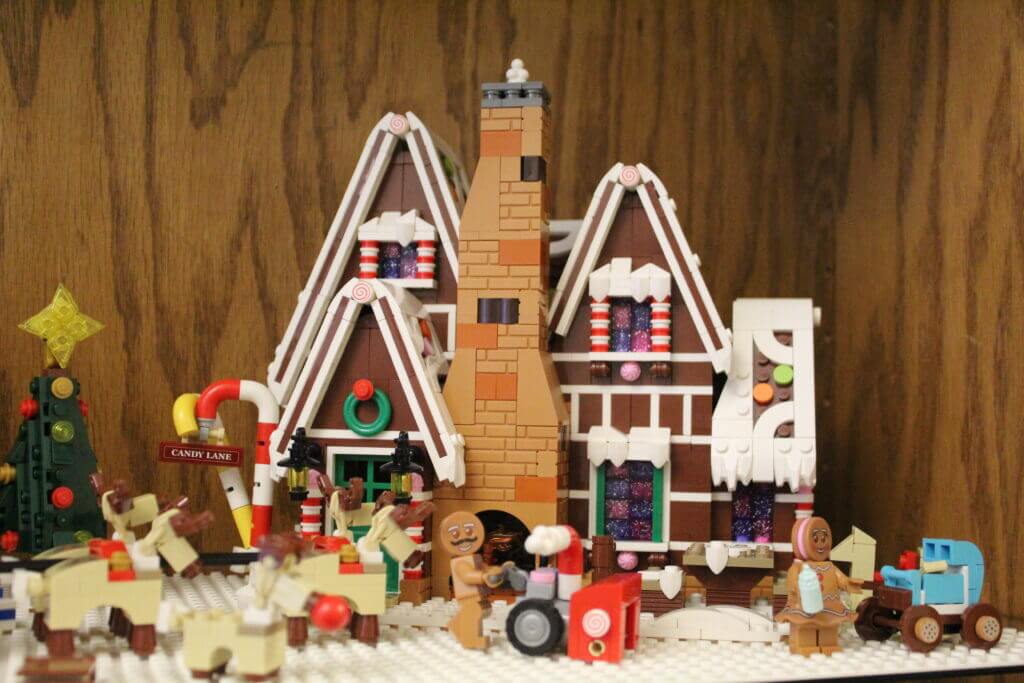 Thorn has put on display a collection of LEGOS pieces he has acquired over the years to celebrate the Christmas holidays. From Santa's Workshop to Winter Village scenes, Thorn has recreated the holidays all set to LEGOS.
It's no small task to assemble everything, with each item meticulously stored in labeled bins. Thorn said it took about three hours to put everything together and there's no particular set of directions used to do it.  
"Some are from memory because I put this village up every year," Thorn said. "Each year I put a new one together and it stays assembled the best I can when I pack it away for the year," adding some disassembly sometimes takes place to put everything away to be stored until the next year. Thorn added he does keep the original instructions with each scene, "in case I need to 'cheat' and rebuild."
Thorn said he started collecting the holiday LEGOS scenes about 12 years ago and adds one each year when the company releases a new scene.
"This is one of those things I've been hooked on my entire life," Thorn said. "I still have some of the original LEGOS from the 1970s."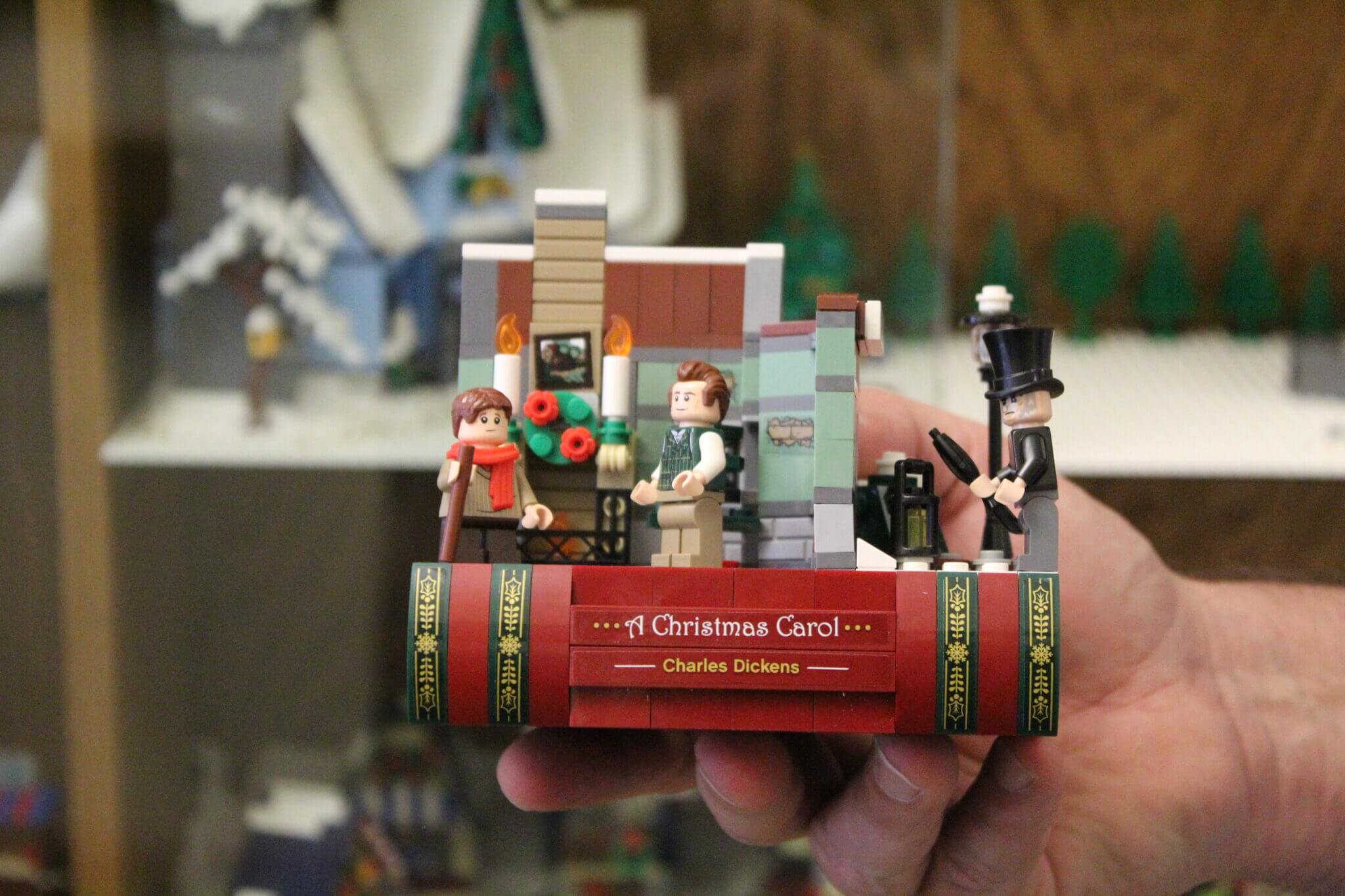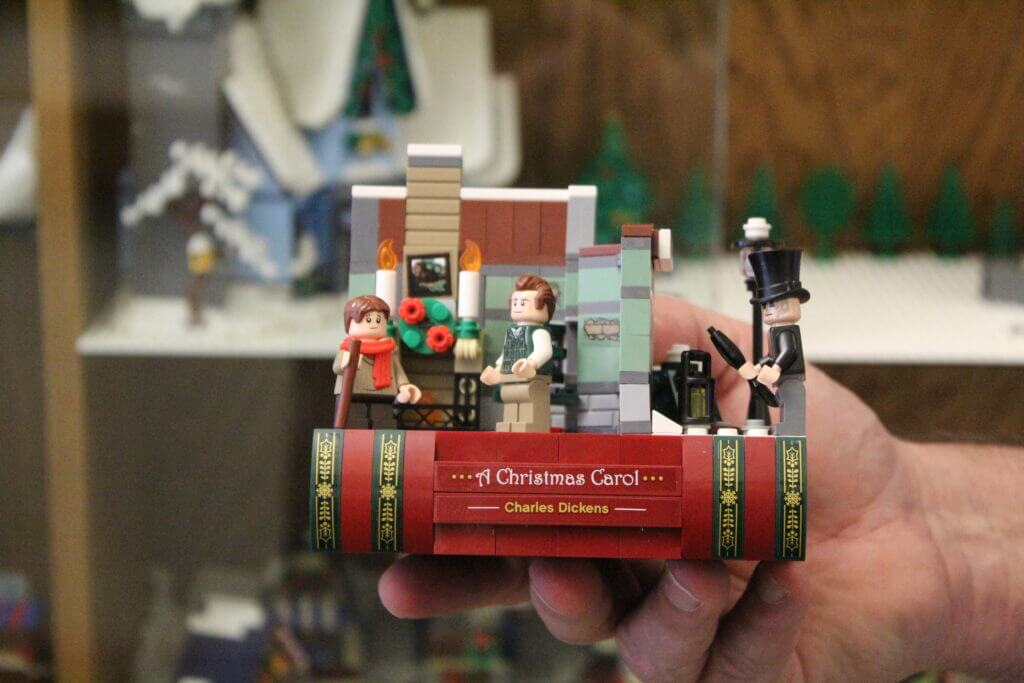 Among the scenes are a train station and train and the Nutcracker. Thorn said it's easy and more enjoyable at times to be able to tell different stories with LEGOS.
"It unlocks creativity," he noted. "It's a way you can release from the craziness."
Thorn said you can expect his LEGOS scene will be up in the display case in the library throughout the month of December.
"I guess somewhere around New Year's Eve we'll come and take it down," Thorn said.