Volunteering makes our world better
Photo: From left, volunteer Charlie Crews, MWR Executive Director Debbie Crews, and volunteer Theresa Hissong. (Bob Bakken/desotocountynews.com)
April is recognized as National Volunteer Month, an extension of a National Volunteer Week designation that actually first was observed in Canada in the 1940s.  National Volunteer Week was initiated in the United States in 1974. Since then, National Volunteer Week, which later went on to become National Volunteer Month, has been celebrated every April.
During National Volunteer Month, Americans are urged to consider giving of their time in a wide range of areas: from cleaning up after an event, fostering shelter dogs, chaperoning field trips, or helping the librarian; there are so many areas requiring volunteers.
In DeSoto County and the Mid-South, there are a plethora of ways people can help worthy causes and organizations and those opportunities include working with Mississippi Wildlife Rehabilitation (MWR) and their animal hospital near the Arkabutla Dam.
Started in 1995 by Valery Elizabeth Smith, who just recently passed away, MWR is an all-volunteer, non-profit means of assisting hundreds of injured and orphaned birds and animals.
While caring for them, MWR also aims to educate people about protecting wildlife habitat and wildlife preservation.
Being able to work with animals and offer their time, skills, and passion for the mission of MWR is what brought Charlie Crews of Olive Branch and Theresa Hissong of Hernando to contact Smith and Executive Director Debbie Crum.
"I found something online and found the website, got ahold of Val, she sent me a volunteer form to fill out, and the rest of history," Crews said. "She had me start out doing some things with different cages at her house. She had me doing some repairs, and at times she even had a deer enclosure out there."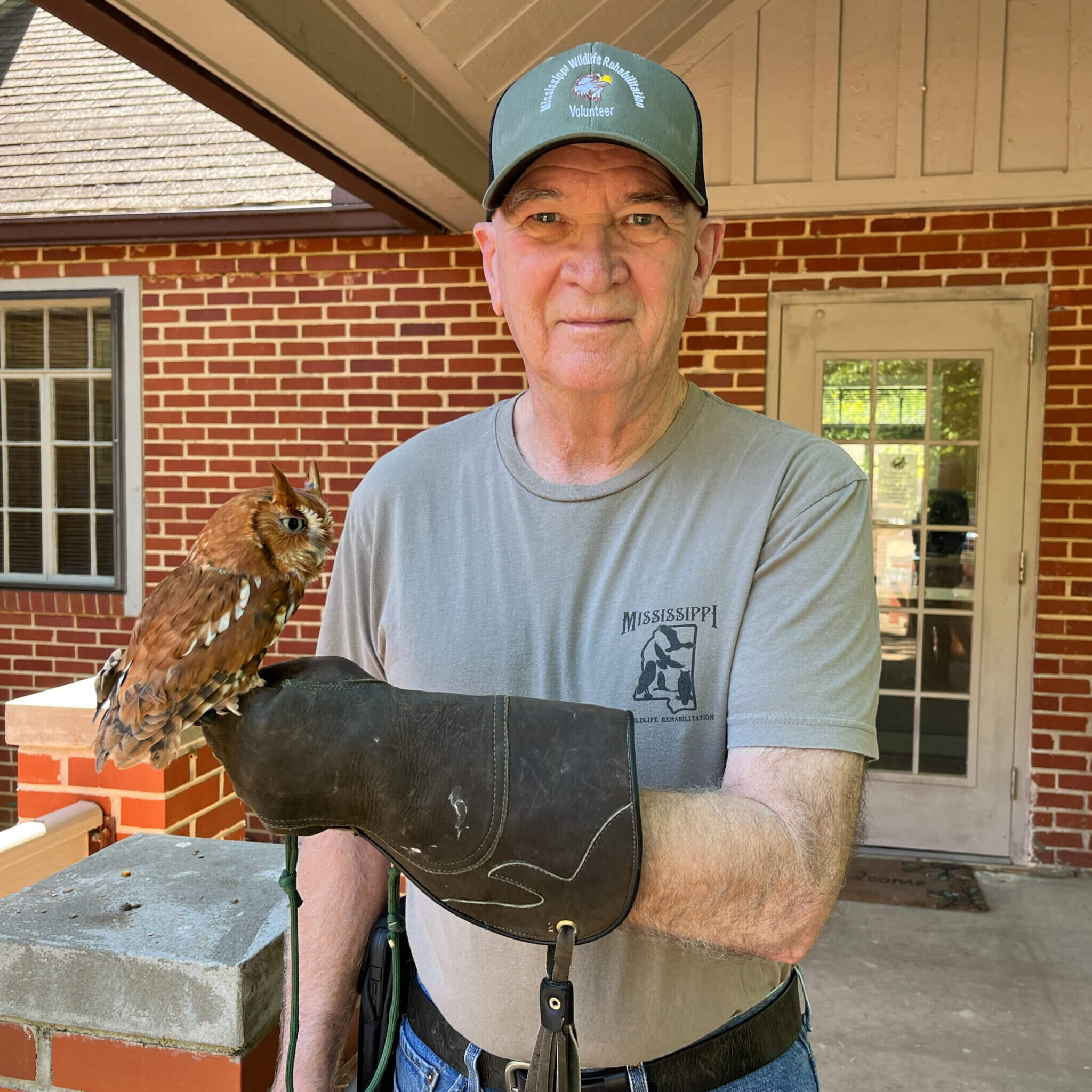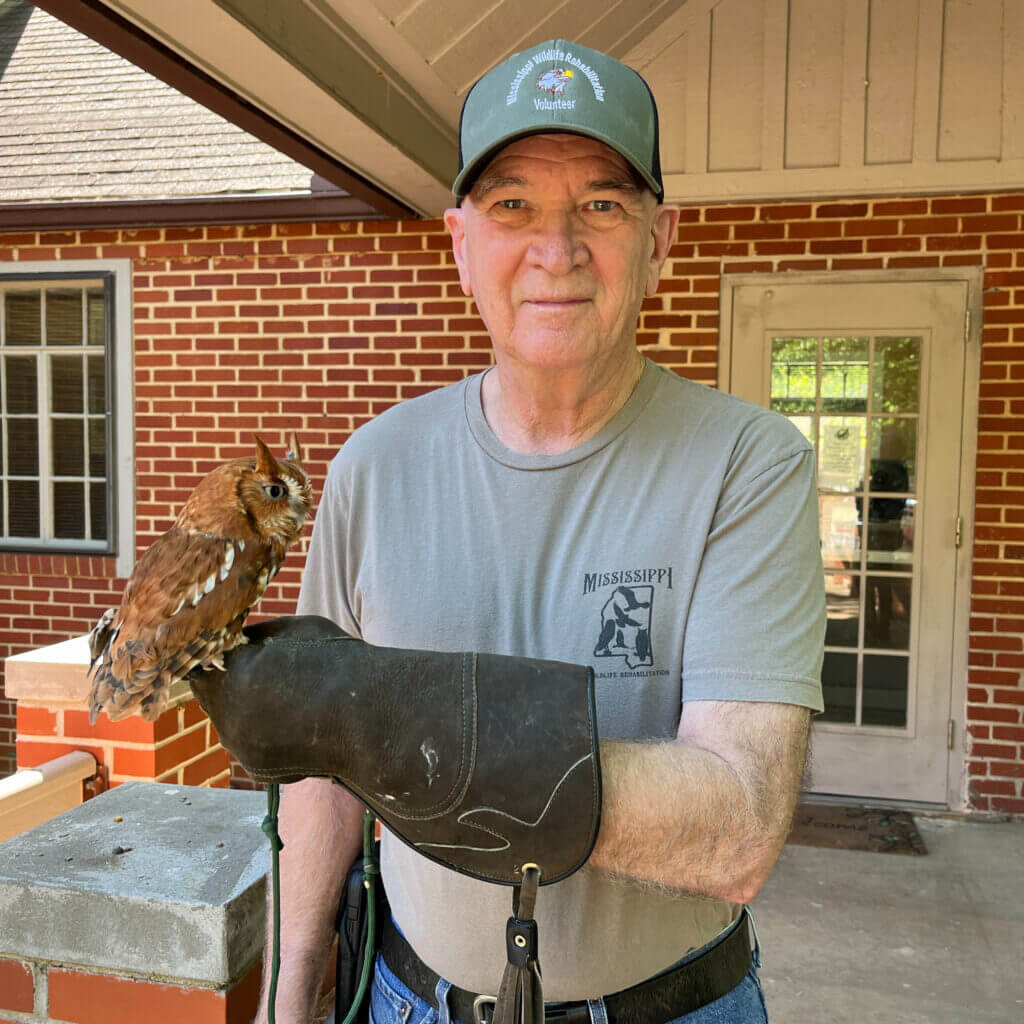 Crews, at age 72, is one of the oldest volunteers with MWR. Hissong has been working with Crum for just a couple of weeks.
"I stumbled upon the Mississippi Wildlife Rehabilitation Facebook page," said Hissong. "I was looking at all of the things that Debbie had been doing. She had an eagle that needed fresh, live fish. I messaged and said that I had a pond, I got my cast net out to see what I could find. I didn't get a whole bunch for her but I did get her some and found out she lived less than 15 minutes away from me."
Crews said he moved from cage building and repair to helping with the educational programs that MWR does for schools and interested groups. It's a passion that Crews has had that has him working with MWR.
"Valery's passion for this just rubbed off on me," Crews explained. "It's strictly my passion. I care about the animals. I'll never stop doing it unless something happens to me."
Hissong has been a supporter but just recently decided it was time to get more involved.
"I felt like this was something that I needed to focus on," she said. "I've always been into nature. My grandfather was a survivalist and I was the baby grandchild of the family. We spent many hours and sometimes nights in the woods doing all sorts of stuff.
Crum said volunteers are really the foundation of what MWR does for wildlife, and more are needed.
"The more people that are involved, the more animals that we can reach and help," Crum said. "The more volunteers we have the more animals we are able to reach. We don't want any of our volunteers to get burned out. We want them to love what they do and not feel like they are just completely overwhelmed." 
Crum said volunteers can help in a number of ways.
"They can help in the capacity of working with the animals, they can work in the capacity of educating, they can work in the capacity of maintenance and helping just build and replace part-time cages," said Crum.
Another way to be involved in MWR is through donating to and supporting the ARK Trails project and nature center. The ARK Trails, located west of Hernando, is a network of nature trails for hiking, nature study, and bird watching. The trails are interspersed with several teaching stations, interpretive graphics, and natural gardens. There are two trails, Fox Trail and Raptor Trail, offering varying length hikes.
There are plans for a nature center that Crum said would be the largest nature center in Mississippi.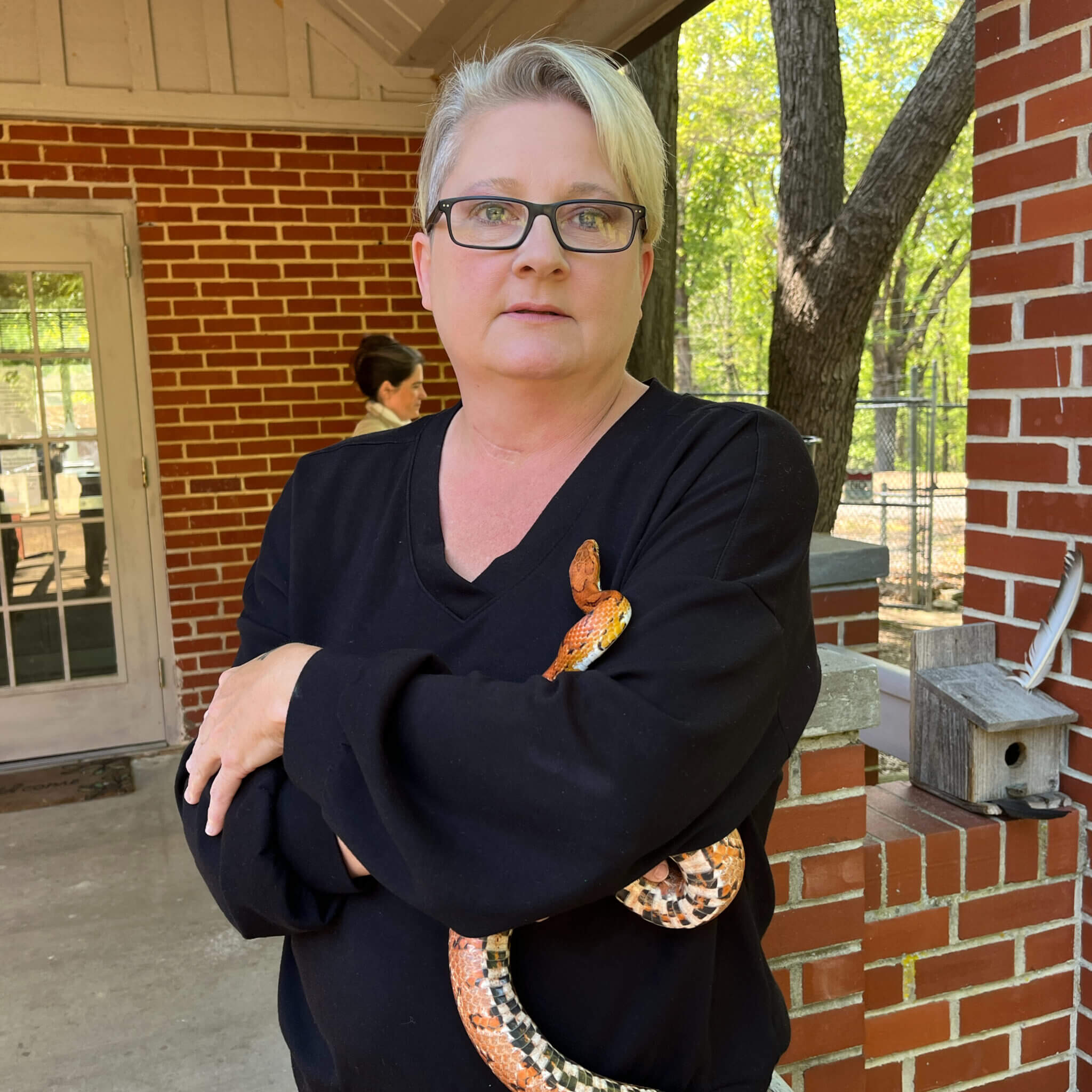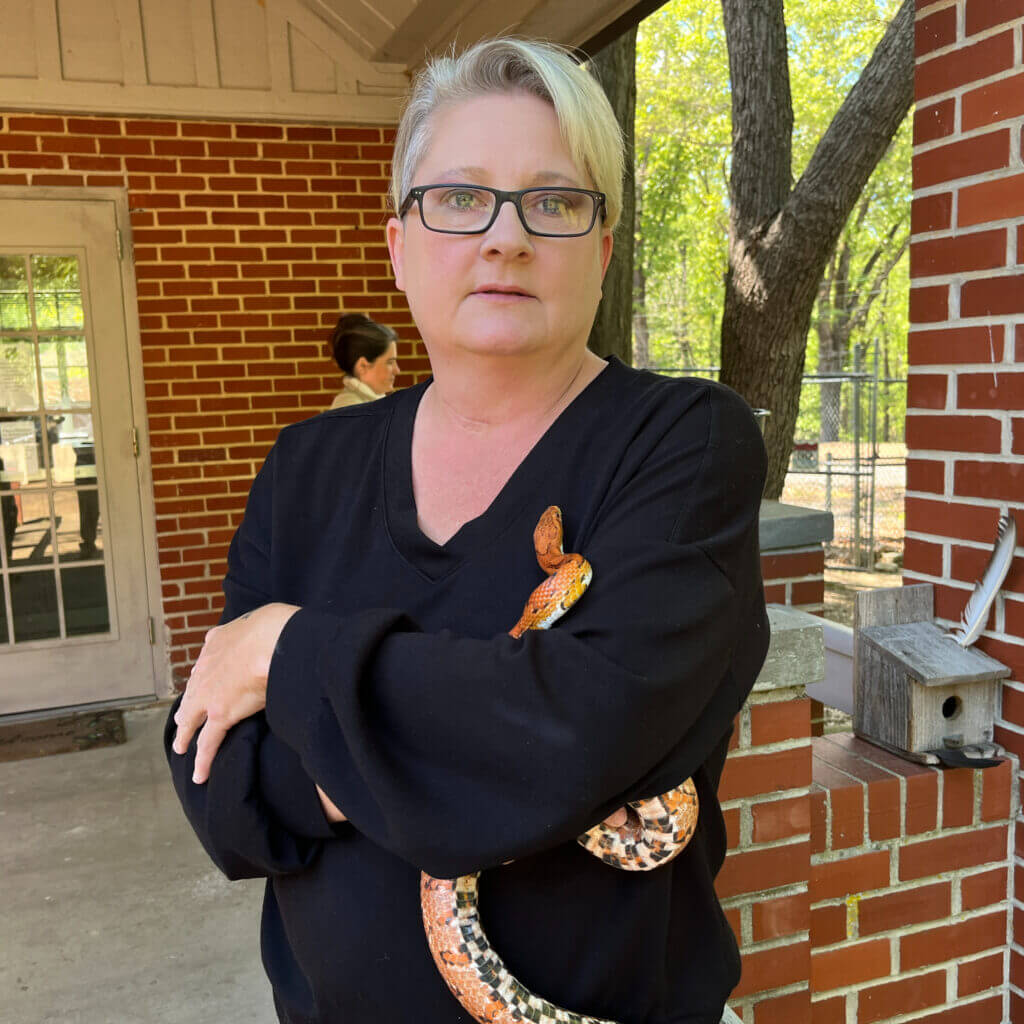 "I've gotten quite a bit of the services donated, as far as getting up to the drawings and the contractor list and things," Crum said. "Now that we've gotten the list of phases, now we're going to the large corporations to see about funding. It's a $7 million venture."
Crum added work on this project also comes under volunteering.
"We've got the drawings that were donated by UrbanArch," she explained. "They volunteered tons of hours to give us our plans and drawings for the nature center, which was a huge help to us."
The nature center would allow for hands-on exhibits, outdoor classrooms, a rehabilitation location of injured wildlife and house MWR's Education Birds of Prey which includes the goal of adding a Bald Eagle to our ambassadors.
MWR works for a better environment through giving life to our birds and animals and as Hissong said, a better world.
"There's a peace about being in nature that only people who go out in nature would understand, Hissong explained. "It clears the mind and it makes the soul happy. We were never put on this earth to hold 9-to-5 jobs and be under this much stress."
For more information about MWR, use the information on the MWR website.