Supervisors move toward keeping the county internet connected
Photo: The map outside the County Board of Supervisors board room Monday showed the locations where residents are either not served or underserved by internet providers. (Bob Bakken/desotocountynews.com)
DeSoto County residents outside of municipal city limits still struggling with or completely unable to get high-speed internet may be a step closer to having themselves hooked up.
Supervisors at their meeting Monday voted approval to a Request For Proposal (RFP) from internet providers interested in servicing about 3,600 county residents now unable to get high-speed internet.  
The county's budget has up to $10 million available in American Rescue Plan Act, or ARPA, funds to use to help subsidize making those areas internet-accessible.
County staff spent exhaustive hours determining where the need was the greatest, whether it be not served or underserved, but labeling each house without service.
Much of the eastern part of DeSoto County that is part of Northcentral Electric Cooperative is to be serviced by its affiliate, Northcentral Connect. However, areas in the southern and western parts of the county were those where residents have been unable to be connected.
"These are ones that don't have any access and we removed the Northcentral operation area for them, because they will, in the next year and a half, have Northcentral Connect," Christie Barclay, County Community Resource Director.
"The goal for the RFP was to show areas that are not going to be covered, or underserved," added Supervisor Lee Caldwell.
The RFP is being advertised to potential service providers, which at this time apparently include four major players and two minor players, companies that weren't made public.
Once those interested have responded, the committee that has been working on the issue will present their recommendations at the Dec. 19 meeting, when a vote is expected to determine what provider is selected. A final agreement is expected to be approved in late January.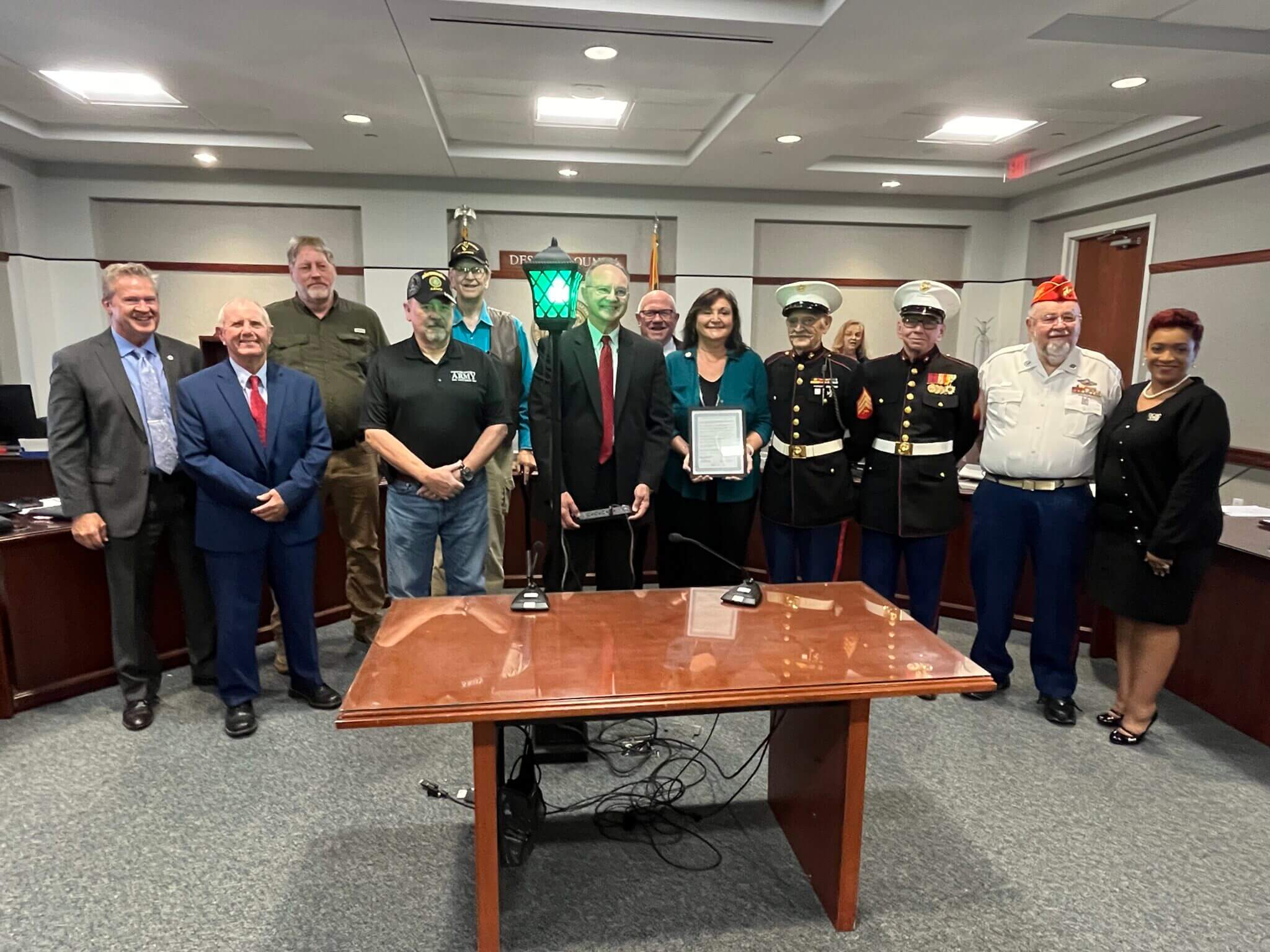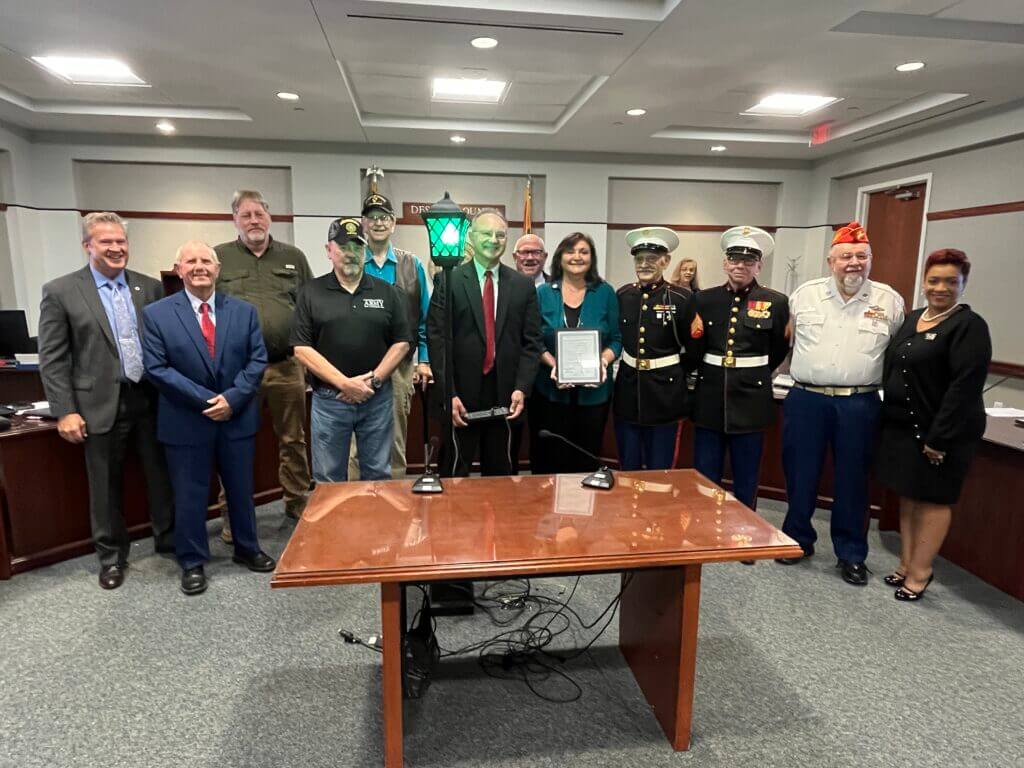 GREEN LIGHT FOR VETERANS: Supervisors approved a proclamation marking the week through Nov. 13 as Green Light for Veterans Week. Part of a national observance, the county has asked businesses and residents to turn at least one light green as a visible show of support.
"The DeSoto County Board of Supervisors appreciate the sacrifice of our United States military personnel," Supervisor Mark Gardner said as he read the proclamation before its unanimous approval.
Green is used as the color of hope, renewal and well-being. "Greenlight" is also a term commonly used to activate forward movement, as in giving a green light for something.
City buildings in Southaven and Olive Branch immediately showed their support.
The Southaven City Hall was bathed in green to support the Green Light for Veterans.
Olive Branch turned the Wesson House, home of the city's first mayor, green in support of Operation Green Light for Veterans.
UNCLAIMED MONEY: County Administrator Vanessa Lynchard told supervisors that representatives of the State Auditor's Office plan to be in Tate and DeSoto counties on Tuesday, Nov. 29 to help residents check to see if any unclaimed money is out there that the particular citizen is entitled to.
State Treasurer David McRae has prioritized the distribution of unclaimed property within his office, returning millions of dollars during his first year in office.
Lynchard said McRae representatives will be in Tate County between 2-4 p.m. on Nov. 29 and then will come to a location in DeSoto County to do the same thing between 5-7 p.m. It was not immediately known exactly where in the county they would set up.
It was pointed out that residents' best way to check on unclaimed funds status is to go to the State Treasurer's Office website. Those who still want to see someone in person will have that chance on Nov. 29. The activity is something McRae's office has continued to do statewide.