Student Loans: Are Parent PLUS Loans Eligible for Public Service Loan Forgiveness?
By: Charlestien Harris
When the Public Service Loan Forgiveness (PSLF) Waiver program was publicized, I wanted to know how the loans some parents took out would be affected by this opportunity. After all, eliminating as much debt as possible is a key part of being financially responsible – it helps to keep your finances is good shape, and it helps to keep your budget balanced!
First, I'll explain what a Parent PLUS loan is so you can determine if this affects you or not.  Parent PLUS loans are federal student loans issued directly to parents. The federal government reviews your credit and then offers some flexibility in repayment options through this loan option.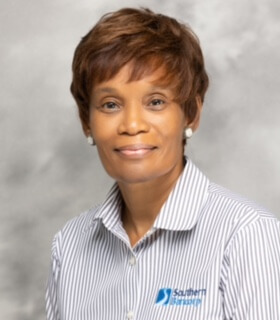 Parents, if you took out student loans to send your child to college, this article is for you.
Here are the guidelines that were issued when it comes to whether or not your Parent PLUS loan qualifies for the PSLF Waiver program.
The first thing you should know is Parent PLUS loans are not directly eligible for income-driven repayment plans, which are necessary to have some debt remaining to forgive after 120 qualifying payments. Parent PLUS loans do not qualify for the limited waiver unless they are consolidated with non-parent loans. Contact your servicer to learn about your options.
However, a federal Direct Consolidation Loan that includes Parent PLUS loans may be eligible for Income-Contingent Repayment (ICR). The borrower must have entered repayment on or after July 1, 2006.
To count toward forgiveness, 120 qualifying payments must be made while the loans are repaid in the Direct Loan program, in a qualifying repayment plan (income-driven repayment or standard repayment), while the borrower works full-time in a qualifying public service job.
An income-contingent repayment plan is the only income-driven repayment program available to Parent PLUS borrowers. To qualify for this parent student loan forgiveness, a borrower must consolidate their PLUS loan into a Direct Consolidation Loan, and repay the consolidation loan under the income-contingent repayment plan. The borrower must work full-time in a qualifying public service job.
If a borrower repays their loans under the standard repayment plan for 10 years, there will be nothing left to forgive. The borrower will need to repay their loans in an income-driven repayment plan to earn some forgiveness under PSLF.
Other PSLF options may include:
Parent works for a federal agency. Federal agencies may repay federal education loans, including Parent PLUS loans, as an employee recruitment or retention tool, but only if the employee is the borrower. Therefore, a Parent PLUS loan may be forgiven if the parent works for the federal agency, but not if the student works for the federal agency.
Some military branches may offer forgiveness programs. Parent PLUS loans may be eligible for repayment under the various military loan forgiveness programs, depending on the service. The loan forgiveness may be limited to Parent PLUS loans borrowed on behalf of a student who is the service member. Private loans are not eligible.
Certain states offer student loan forgiveness programs. Several states offer student loan repayment assistance for borrowers who move to the state or specific cities or counties within the state. Parent loans, including both Parent PLUS and private parent loans, may be eligible.

Mississippi has a program called the Winter-Reed Teacher Loan Repayment Program (WRTR), which is designed to help new traditional route teachers repay their undergraduate student loans. Visit https://www.msfinancialaid.org/wrtr for more information.
Arkansas has two student loan forgiveness programs for teachers and veterinarians. Visit https://sams.adhe.edu for more information.

Employer-paid student loan programs. Parent loans are eligible for many employer-paid student loan repayment assistance programs, commonly known as LRAPs. This includes both Parent PLUS loans and private parent loans. Find out if your employer offers this option.
Loan Discharge Programs do exist, but have strict stipulations. Parent PLUS loans are also eligible for certain discharges. Visit www.studentloanhero.com/featured/student-loan-discharge-programs for more information.
Refinancing a Parent Loan is an option. If you don't qualify for loan forgiveness, you may be able to lower your payments by refinancing the Parent PLUS loan. However, a federal loan can only be refinanced into a private loan. That means if you have a federal loan you will lose federal loan protections such as: forbearance and deferment, choice of repayment option, and potential student loan forgiveness. Make sure you consider this option very carefully. You may also have the option to refinance your parent loan in your child's name. This might make sense if your child is now graduated and working, and you are nearing retirement. Keep in mind, however, that not every loan servicer will offer this type of student loan refinancing for parents.
For more information on Public Service Loan Forgiveness, go to www.whitehouse.gov/publicserviceloanforgiveness.
Student loans have been a hot topic lately, and because of that I wanted to provide some additional information for parents that took out Parent PLUS loans to help pay for their child's college education. I hope this gives you a better understanding of whether or not your loan qualifies for the PSLF Waiver program. Remember: The deadline to apply is Oct. 31!  
For more information on this and other financial topics, you can call me at 662-624-5776 or email me at Charlestien.harris@southernpartners.org.
Until next week – stay financially fit!
Charlestien Harris is a financial contributor to DeSoto County News. She is a financial expert with Southern Bancorp Community Partners whose articles are seen in a number of publications around the region. You'll be seeing her columns weekly on the DeSoto County News website and our social media channels.