Here's a look at last week's DeSoto County high school football scores and this week's schedule of games among county schools.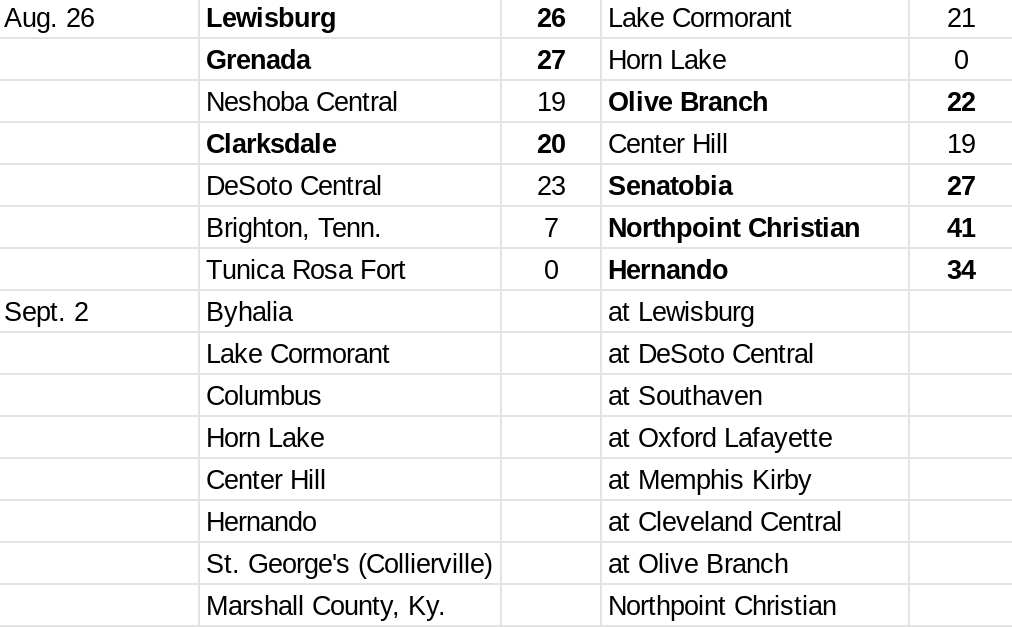 REBEL 95.3 TO AIR GAME NIGHT: DeSoto County high school football action returns to the radio airwaves Friday night when "Game Night" airs on Rebel 95.3 FM.
Bob Bakken of DeSoto County News, also an award-winning sportscaster and former broadcaster of Mississippi RiverKings hockey, will handle the play-by-play each week during the regular season and playoffs involving DeSoto County schools. Frank Fairley will join Bakken as color analyst.
"Game Night" will begin Friday night at 7 p.m. with Lake Cormorant at DeSoto Central. Each week, a DeSoto County high school football team will be featured with live play-by-play.