Southaven reserve funds above $8 million
The City of Southaven remains in good financial shape, according to the recently-completed audit presented during the Board of Aldermen regular meeting on Tuesday, April 20.
Finance Director Edi McIlwain made the presentation to the Board of Aldermen.
Mayor Darren Musselwhite later reported in his Mayor's Report portion of the agenda that the fund balance before the recent sale of the former Walmart building on Stateline Road was at $8,129,750. With the building sale at $1.4 million, Southaven's unaudited reserves now sit at about $9.5 million.
Southaven works with what Musselwhite calls a 12 percent reserve fund policy. It requires the city to have a reserve fund balance now at $6.2 million, so the state's third-largest city is well above that. The reserve total has quadrupled since 2013, when Musselwhite first became mayor, he told aldermen on Tuesday.
"It's a big compliment to this board, the decisions that have been made, and we do appreciate Edi, (City Administrator/CAO) Chris (Wilson) and all of our financial department for helping us with these reports," Mussewhite said.
The mayor also took note during the meeting that Wilson is about to retire from his position with the city, a position Wilson has had since 1997.
Musselwhite said, "He's been an incredible asset to our city and played a crucial role in our tremendous economic growth and financial successes in Southaven for parts of four decades. His efforts will pay dividends to the City of Southaven for many years in the future."
Other items at a relatively short Board of Aldermen meeting Tuesday night in Southaven included approval to request bids or quotes for the volleyball lease at the Southaven Arena. DeSoto Legacy Volleyball currently holds the lease, which City Attorney Nick Manley reported to the Board of Aldermen expires at the end of May. Manley said the bids would be opened on May 7 with a recommendation to the Board of Aldermen for approval at the May 18 meeting.
Board members approved a Memo Of Understanding with DeSoto County regarding a planned project on Swinnea Road and another with the DeSoto County Convention and Visitors Bureau regarding planned work on Pepperchase Road and its effects on events held at or around the Landers Center.
A proclamation was read and presented to Healing Hearts Child Advocacy Center Executive Director Sally Williams to acknowledge the center's work and Child Abuse Prevention Month.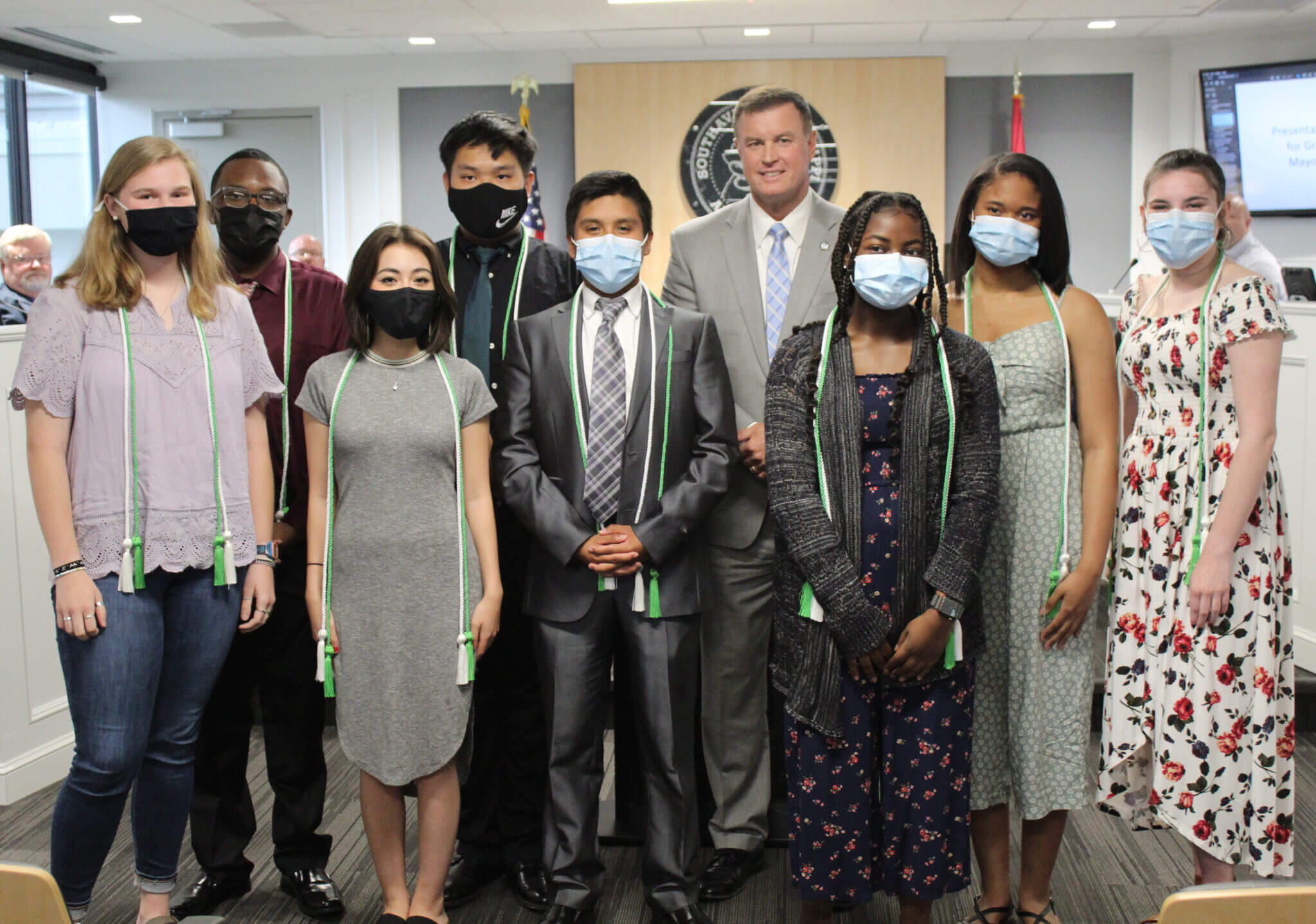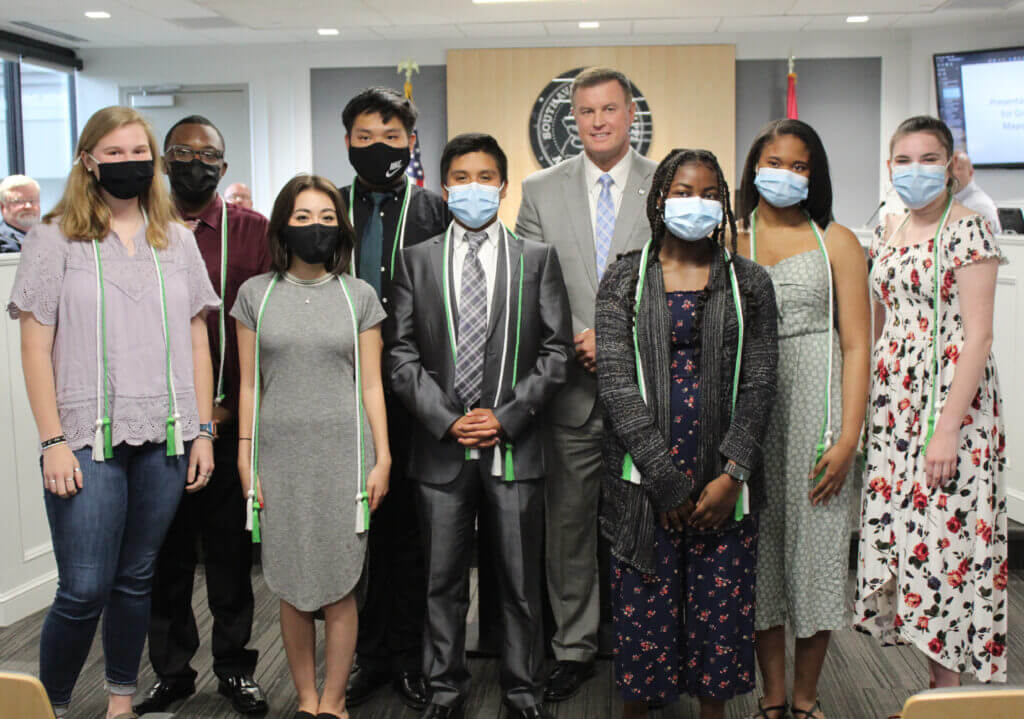 Also recognized Tuesday night were senior members of the Southaven Mayor's Youth Council and they were presented with cords for their graduation.