School COVID numbers hold steady
New coronavirus case and quarantine numbers for the DeSoto County School District (DCS) may have found a floor level this week, as the numbers of new cases and quarantines were virtually the same from the previous week.
Monday's report from the district's Central Services reported 26 new COVID-19 cases among its schools last week, ending Friday, Nov. 12. The total is the same from the week previous.
There were 60 new quarantines reported last week, just three more from the figure provided the previous week in the state's largest school district.
Ten teachers or staff members had a positive COVID-19 test last week, three more from the previous week's update, according to the DCS.
The hot spot for the past week was at Hope Sullivan Elementary School, where four new cases and 19 new quarantines were reported. Three new cases were found at Horn Lake Middle School and at DeSoto Central High School, which also reported five new quarantines. There were nine new quarantines from Horn Lake Middle School and eight at Horn Lake High School.
You can view the complete report here, or on the DeSoto County Schools website.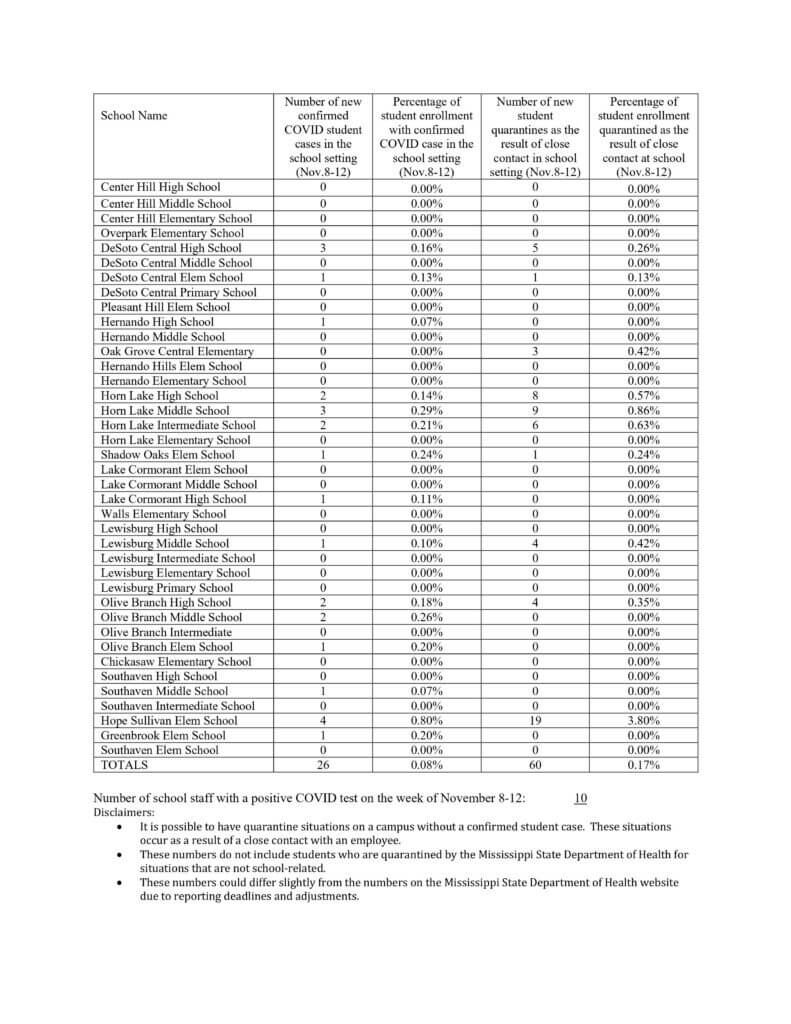 The Mississippi State Department of Health caught up with its daily updates Monday due to the Veterans Days weekend. The update on Monday morning showed no additional death reports between Nov. 12-14.