Running for readers: Water Tower 10K held in Hernando
Ryoma Ando of the Columbus Air Force Base had the fastest time in the 11th annual Water Tower 10K race event through the streets of Hernando last Saturday, Oct. 10.
Ando, age 26, ran a chip-recorded time for the 10 kilometers (6.214 miles) of 36:27.7. He finished just over one minute ahead of second-place runner Noah Carpenter, age 16 of Hernando, who was timed in 37:39.6.
Graham Weiss, age 14 of Hernando, was the third overall finisher with a time of 39:31.8.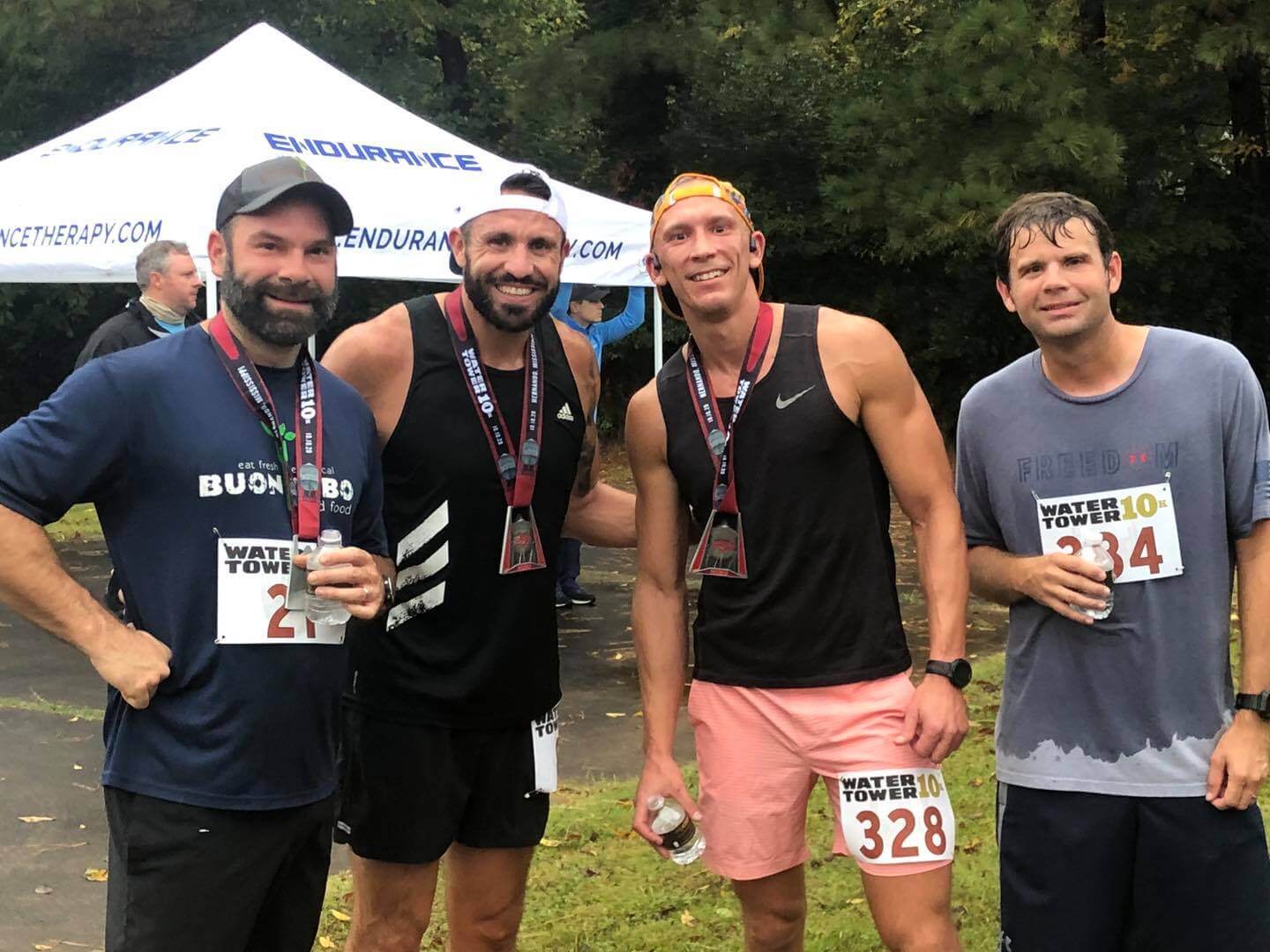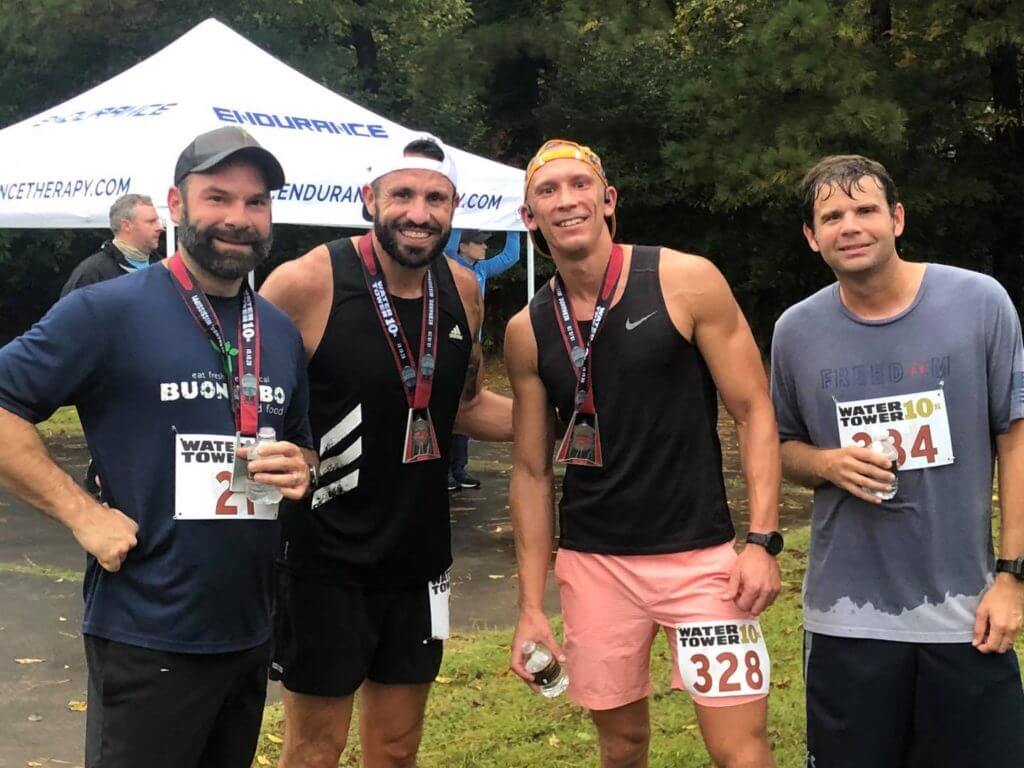 The top female runner during Saturday's Water Tower 10K was Riley Jackson, age 14 of Hernando, finishing the run in a time of 43:28, which was about a minute and a half in front of second-place runner Jessica Cartwright, age 15 of Hernando. Cartwright ran the event in a time of 45:05.2. Delaney Hopkins, age 13 of Hernando, was third among female runners in the time of 45:55.2.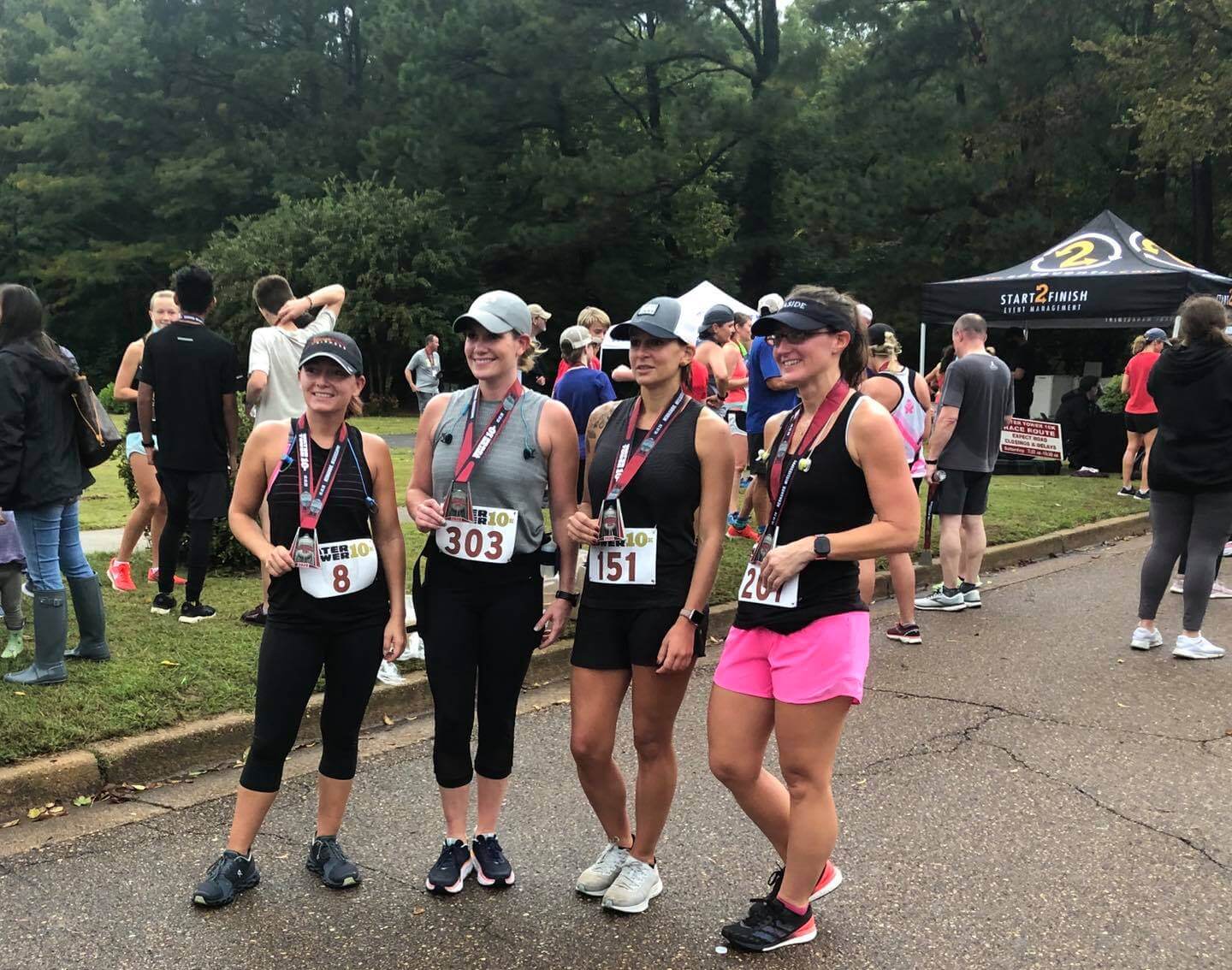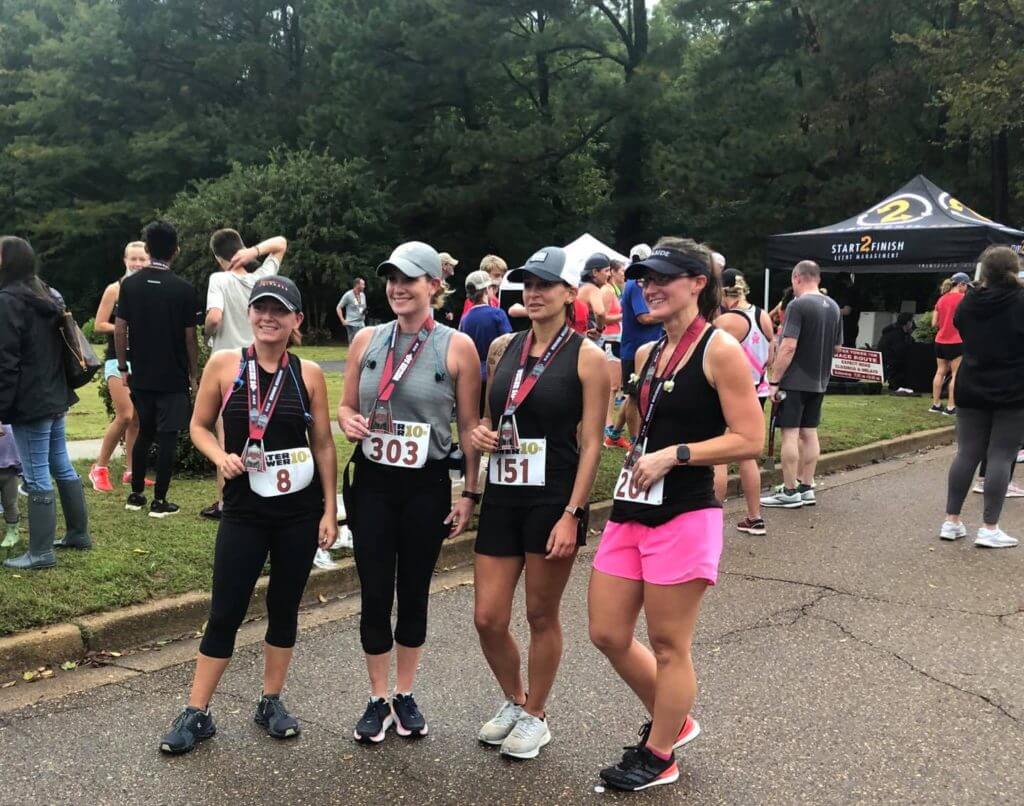 There were 301 total runners in this year's event, 146 female runners and 155 male runners.
Carpenter was named the winner of the Scott Fernandez Award as top male runner from Hernando and Jackson was recognized as the Wendy Myers Award winner as the top female runner from Hernando.
Both Fernandez and Myers were integral in the operation of the Hernando Water Tower 10K, but both passed away last year. Fernandez died in April 2019, a victim of a heart attack. Myers passed away in January 2019 after a long battle with cancer.
Fernandez marked the course for the Water Tower 10K and Myers was in charge of the pottery award pieces given to the runners.
As award winners, Carpenter and Jackson each received $250.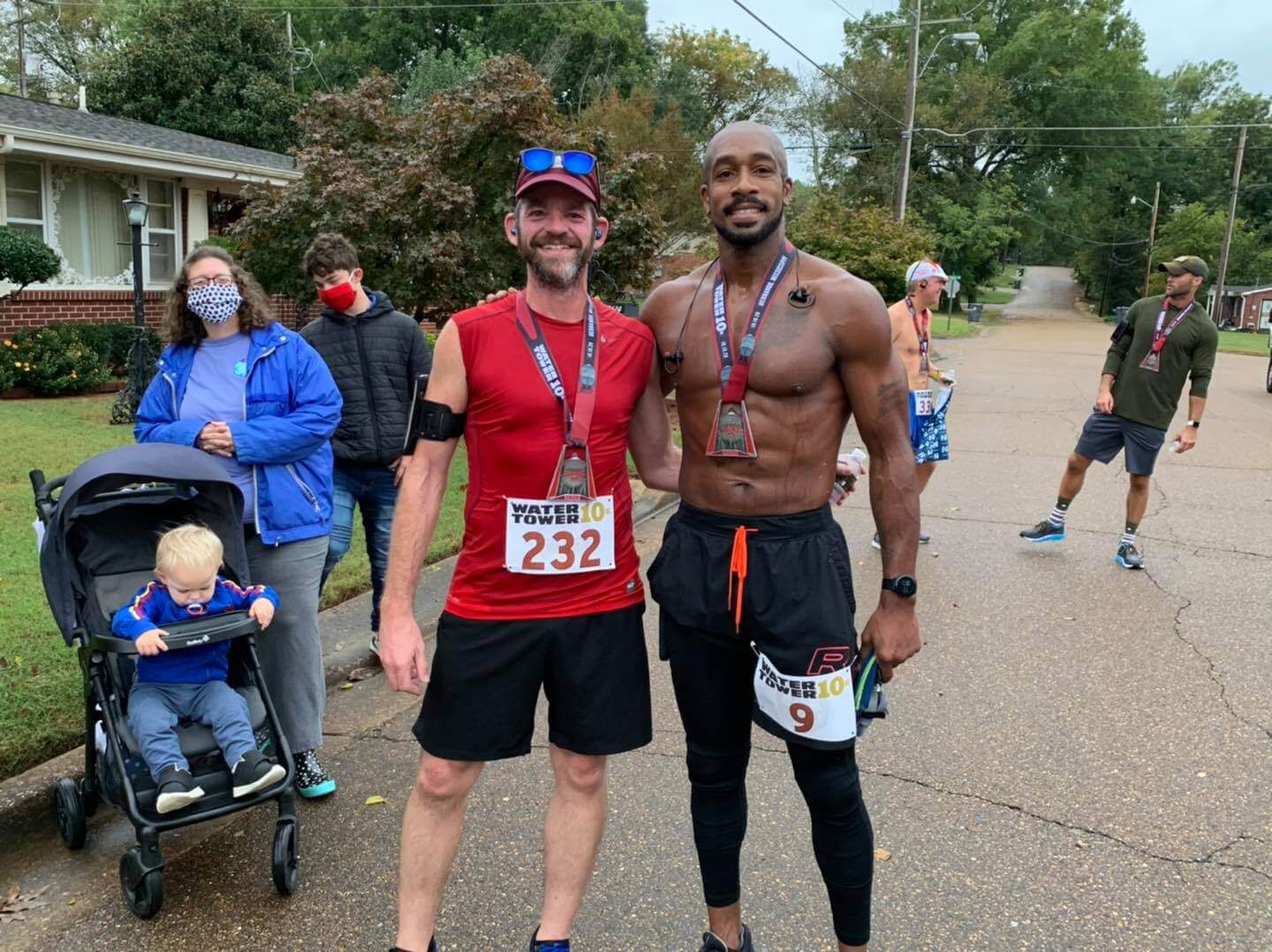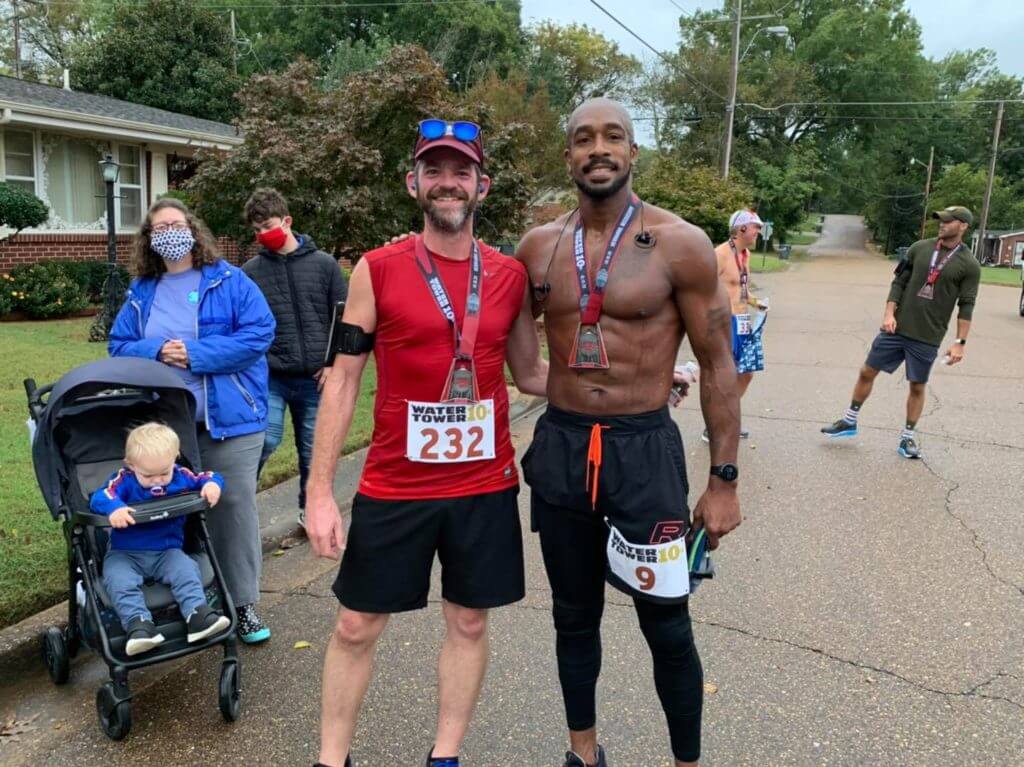 According to Hernando Community Development Director Gia Matheny, the race attracted runners from eight states and 57 cities.
"There were safety protocols in place for the health of the runners, volunteers and staff, including a digital start to allow for social distancing at the beginning of the race, hand sanitizers, and other safety measures," said Matheny. "As an outside event in the open air, participants ready to improve their health, and guests enjoying the comradery of the families, friends and runners the 6.4 mile race was a success."
Matheny noted the rain from the remnants of Hurricane Delta that fell in the area held off for the most part until the race had finished.
The Hernando Excel By 5 Dolly Parton Imagination Library (DPIL), which is an early literacy program to provide children from birth to age five free books. About 500 youngsters are enrolled in the Hernando program, which costs about $12,000 annually. Local donations and the Water Tower 10K event helps raise money for the DPIL program in the city.