Rodriguez sentenced in 2021 triple slayings
The man found guilty of shooting to death three people along an Olive Branch street in the early morning hours of Jan. 1, 2021 was sentenced to a total of 60 years in prison on Thursday, March 23 after being found guilty in all three deaths.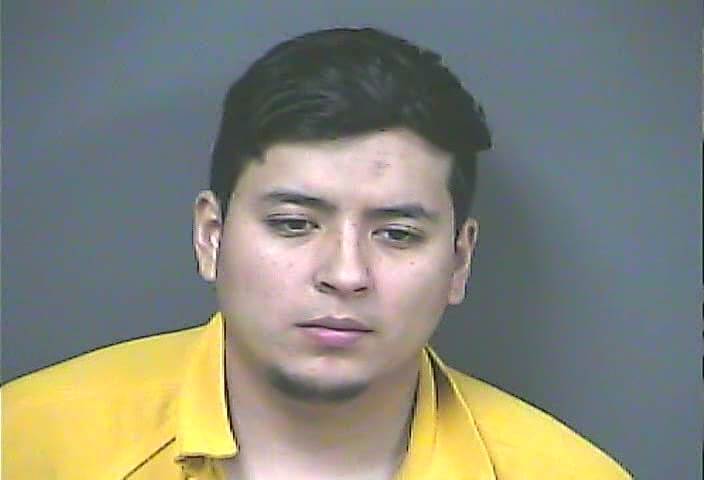 Ivan Rodriguez, age 28 of Cordova, Tenn., was sentenced by Circuit Court Judge Celeste Wilson to 20 years in prison for one count of second-degree manslaughter, and 40 years in prison for each of two counts of second-degree murder. The manslaughter sentence will run consecutively with one of the two terms of second-degree murder. The second sentence of second-degree murder will run concurrent to the other murder sentence turn.  
Rodriguez was found guilty in the deaths of Tommi Lynn Carrier, age 40 of Hernando, Tyler Glen Liles, age 33 of Ellettsville, Ind., and John Lennon Sutherland, age 30 of Memphis. Their bodies were found shot to death in the area of Jefferson Drive and Shiloah Cove in the early morning hours of New Year's Day two years ago.
Rodriguez was determined to be a suspect and was arrested, initially charged with three counts of first-degree murder. The District Attorney's office brought the case to trial with three first-degree murder charges, but the jury decided to convict him on the lesser charges of second-degree manslaughter and second-degree murder.
During the sentencing hearing Friday afternoon that DeSoto County News was in the courtroom for, family members called the victims "kind and loving." The mothers of Liles and Sutherland both said they wished a harsher sentence to Rodriguez, but Garth Ivy, the uncle of Carrier, said he was forgiving Rodriguez and believed Carrier would do the same.
In a lengthy impact statement, Karen Ridgeway, the mother of victim John Sutherland, explained that she has since been diagnosed with depression and was taking medication since the killing and called Rodrigez a "vicious, evil murderer."
Family members of Rodriguez responded by describing him as "caring and loving" to all family, that he had never been a violent person before, was a hard worker, and was a responsible person.
Judge Wilson, in her comments ahead of sentencing, said there were four families that were affected by the tragedy and that the jury did their job and followed the law.
DeSoto County District Attorney Bob Morris said he was satisfied with the results, although the office maintained that first-degree murder was still the appropriate charge in each case. Morris pointed out that he was committed to getting the maximum sentence possible for criminals charged in violent crime cases such as this and believes that happened in this case.