Gas prices fall below 2021 levels
Gas prices across the country have now dropped below 2021 levels at the same time of year and DeSoto County is following the trend. Experts said prices at the pump have dropped due to reduced global demand and falling oil prices.  
The American Automobile Association (AAA) reports the national average price for a gallon of regular gasoline Thursday was at $3.329, or a penny per gallon lower than at the same date in 2021.
In Mississippi, the average price per gallon was $2.901, compared to $2.985 a week ago and $3.215 a month ago. Last year, the Mississippi average price was $2.998 a gallon.
Today's pump prices certainly seem to be somewhat of a relief, given the highest recorded average pump price for regular unleaded gasoline in Mississippi came in mid-June at $4.525 a gallon.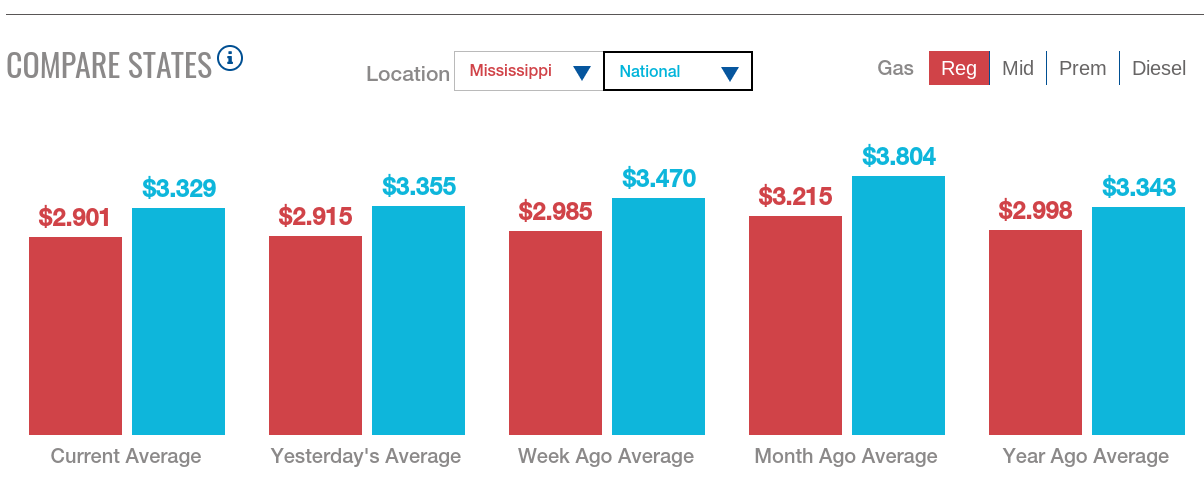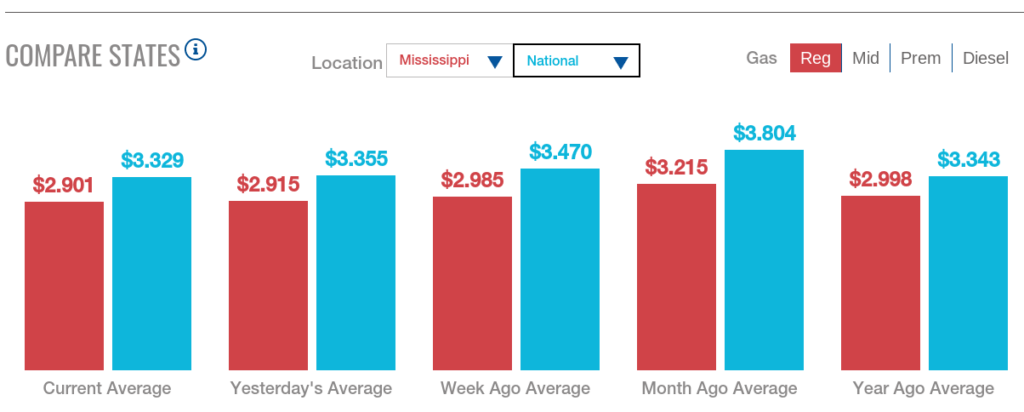 The AAA's average price for the Southaven and Olive Branch metropolitan area is currently at $2.823 a gallon, compared to $3.188 a gallon one month ago and $2.973 a gallon last year at this time.
DeSoto County News links the lowest gasoline prices in the county each day in its DeSoto County Newsletter. Click the link at the bottom of this article to receive the newsletter on a daily basis.
According to Patrick De Haan of the gas price monitoring website GasBuddy, "For the first time in 670 days, the national average price of gasoline has fallen below its year-ago level, dropping for the fourth straight week to its lowest level since January. Every state has again seen average gasoline prices drop in the last week, and it remains very possible the national average could fall under $3 per gallon by Christmas.
De Haan added there has also been a drop in diesel prices, which this week will fall back under $5 per gallon, and could soon thereafter fall to their lowest level since March.