When the symbol of America, the Stars and Stripes, ages to the point where it has become faded, torn and worn, it is not to be just tossed aside into the trash can. As the national symbol of freedom and the sacrifice that has made the nation free, respect and honor is to afforded the flag and the life it has served.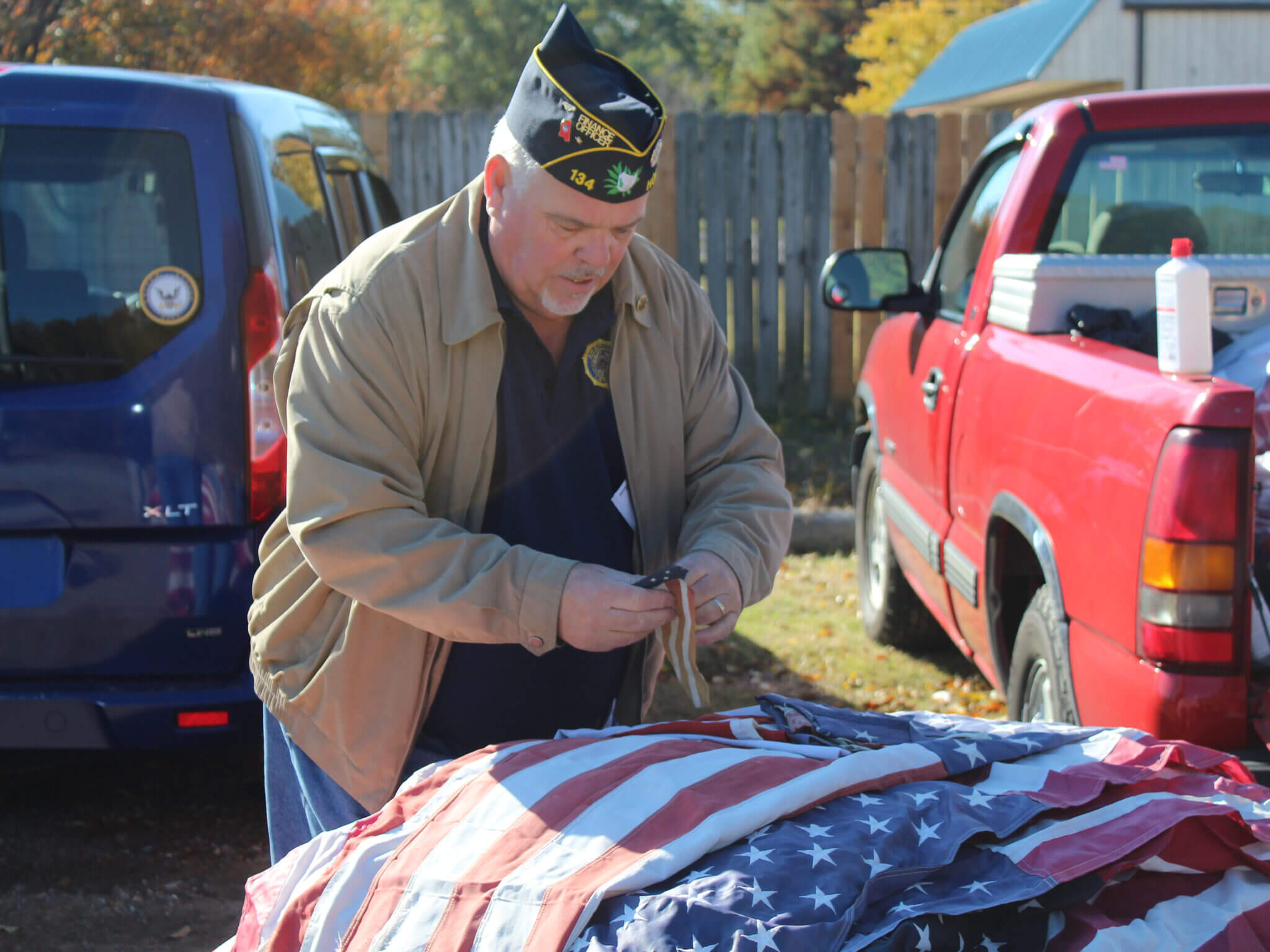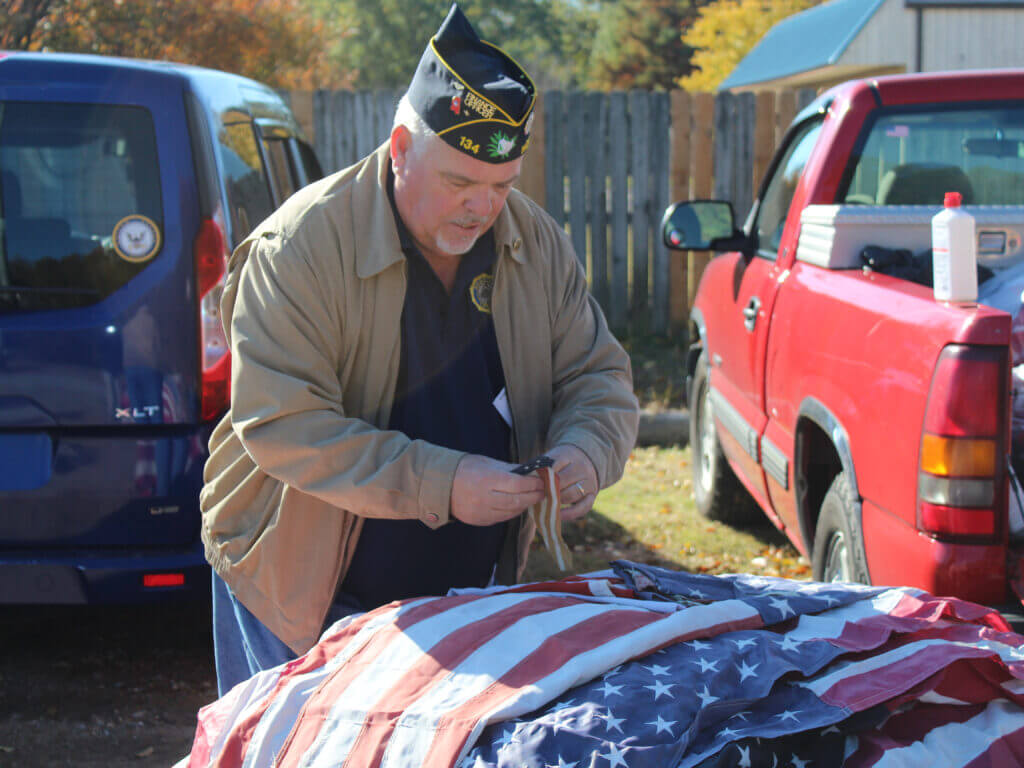 The American Legion collects worn flags on a continual basis and twice a year the Hugh Dancy Post 134 holds a ceremony at its Horn Lake location, 2520 Goodman Road West, to respectfully and with ceremony burn the worn flags. Such a ceremony was held on Saturday, Nov. 13.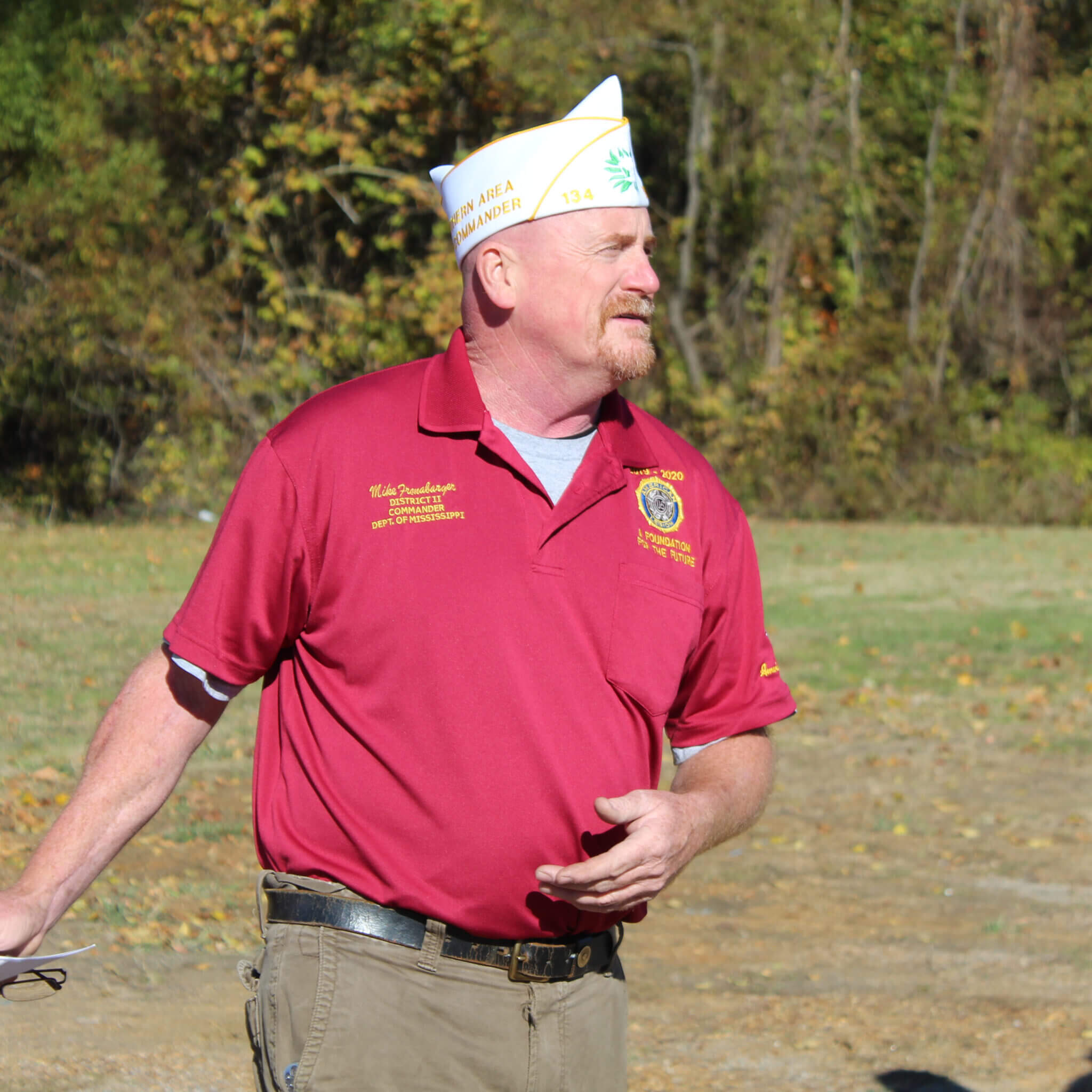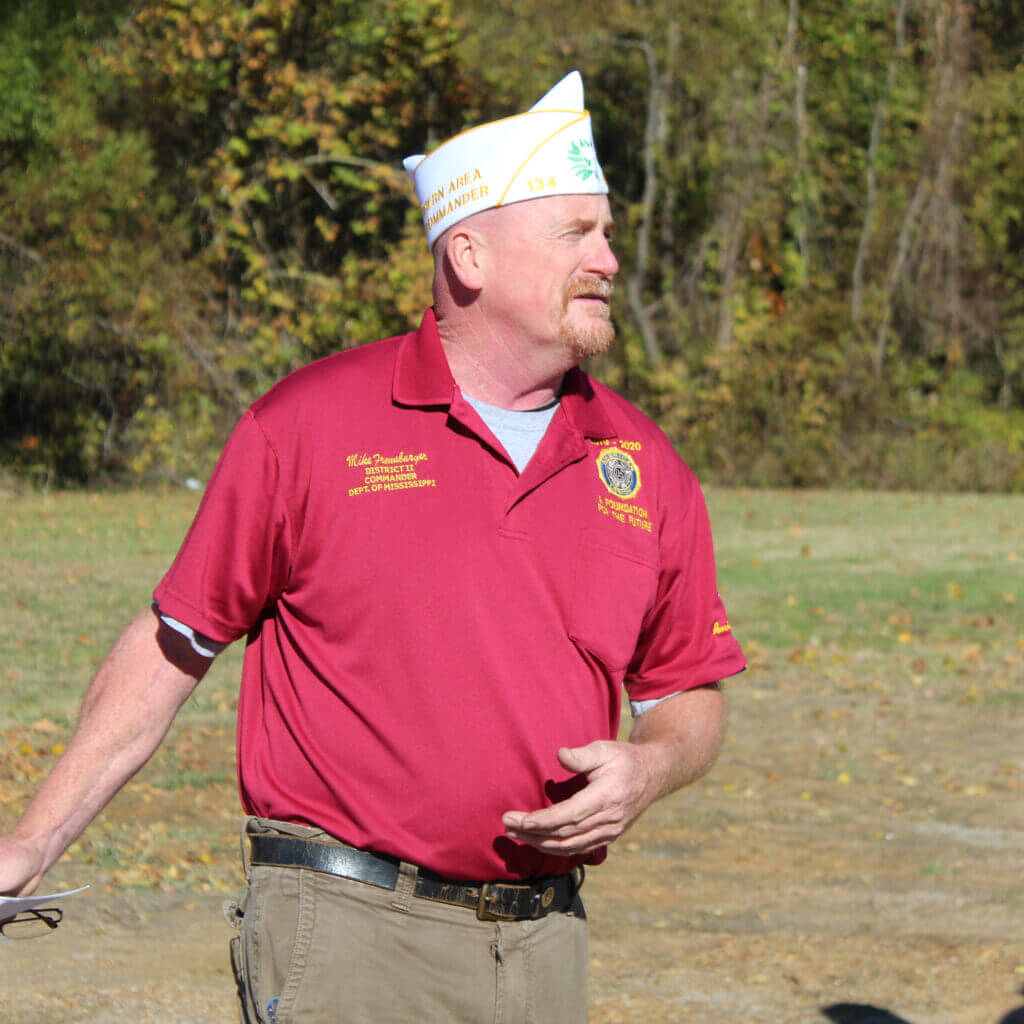 Northern Mississippi Area Commander Mike Fronabarger says the flag retirement ceremony, as it is called, is held on the Saturday following Flag Day in June, and again on the Saturday following Veterans Day. Typcailly, between 300 and 500 flags are collected for retirement. About 300 flags were retired on Saturday, although Fronabarger said there have been times that as many as 1,500 flags were retired.
In the ceremony, the unserviceable flags are presented to the Commander and declared to be unfit for further use. They are faded and worn in service "as the Emblem of our Country."
The commander then states, "Let these faded Flags of our Country be retired and destroyed with respectful and honorable rites and their places be taken by bright new Flags of the same size and kind, and let no grave of our soldier or sailor dead be unhonored and unmarked. Sergeant-at-Arms, assemble the Color Guard, escort the detail bearing the Flags and destroy these Flags by burning. The members shall stand at attention."
A prayer is said and the flags are then presented to the fire to be properly disposed of.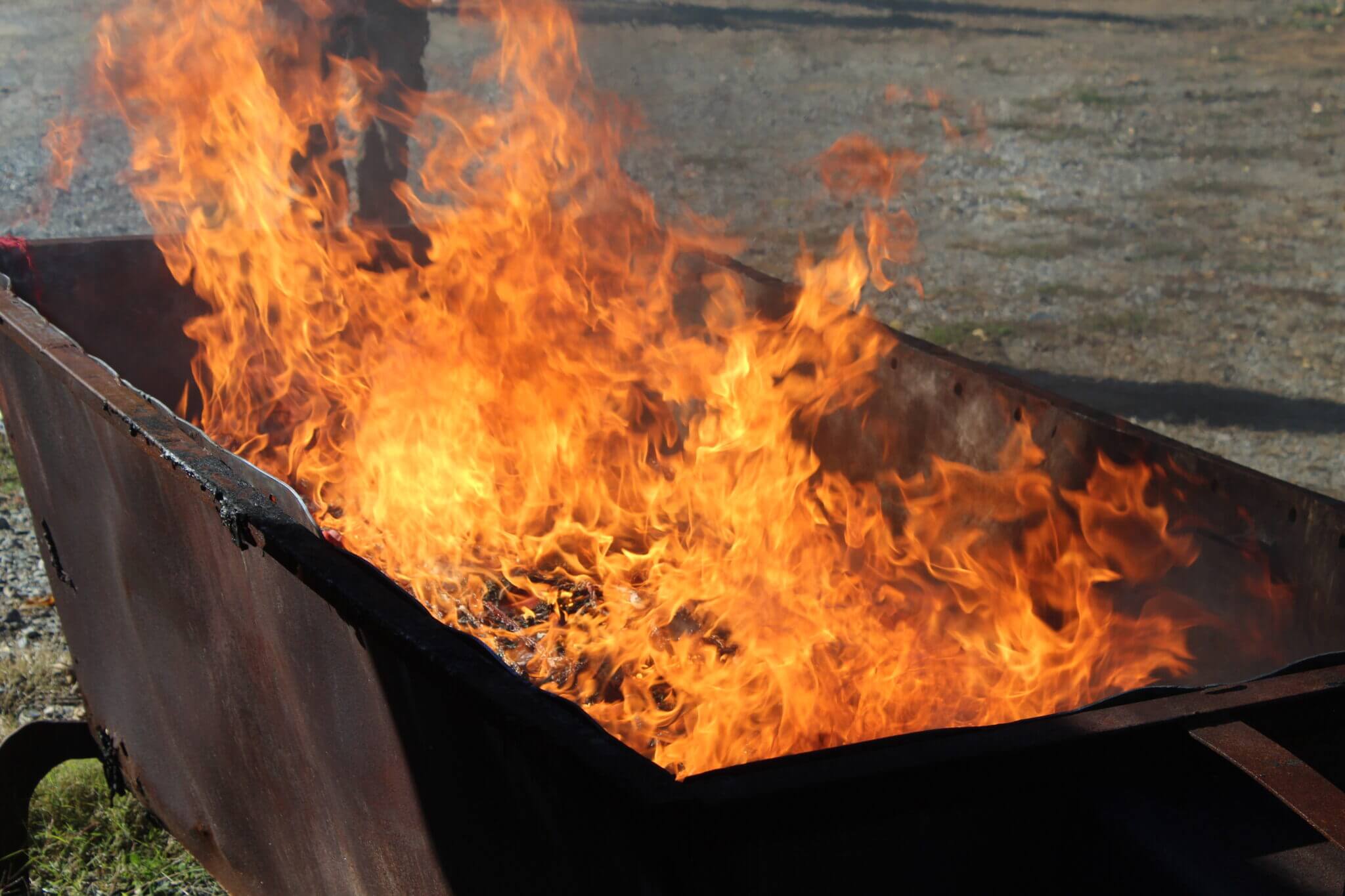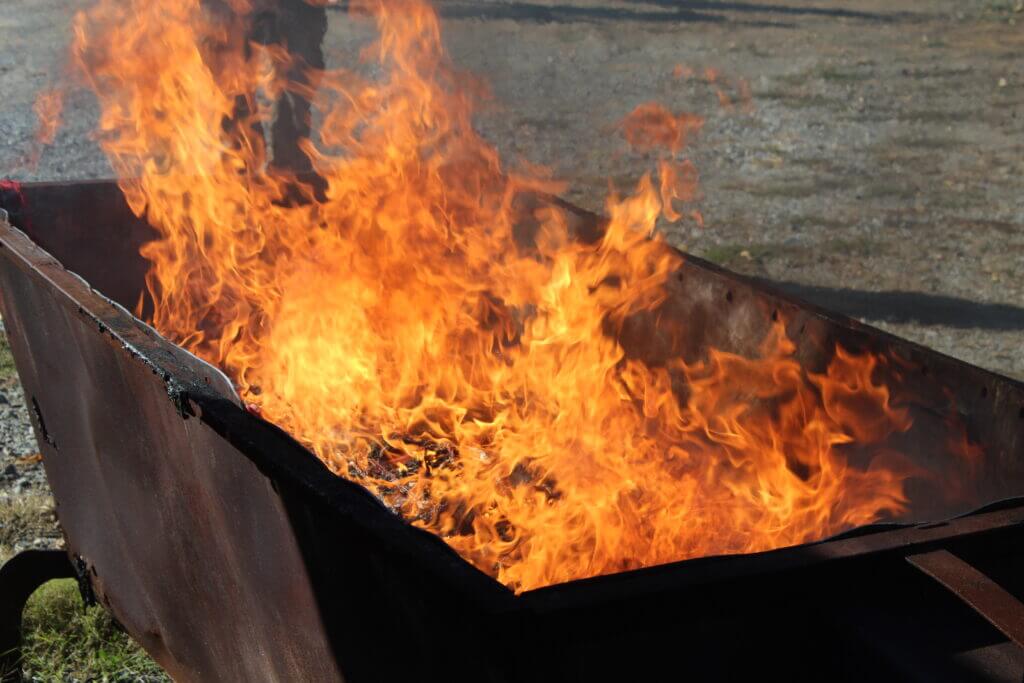 In 1937, the National Convention of the American Legion passed a resolution enacting a flag retirement ceremony. In 1944, Flag Day was encouraged to be the day that worn and unserviceable flags be retired. The Horn Lake post has added the weekend around Veterans Day as a second day for a ceremony. Saturday's flags came from all across DeSoto County, including specific locations where flags may be dropped off, such as at the Olive Branch City Hall and DeSoto County Administration Building.
A highlight of Saturday's flag retirement ceremony was having James Ray Crawford, a World War II Navy veteran from Southaven, assist in the disposition of some of gthe flags.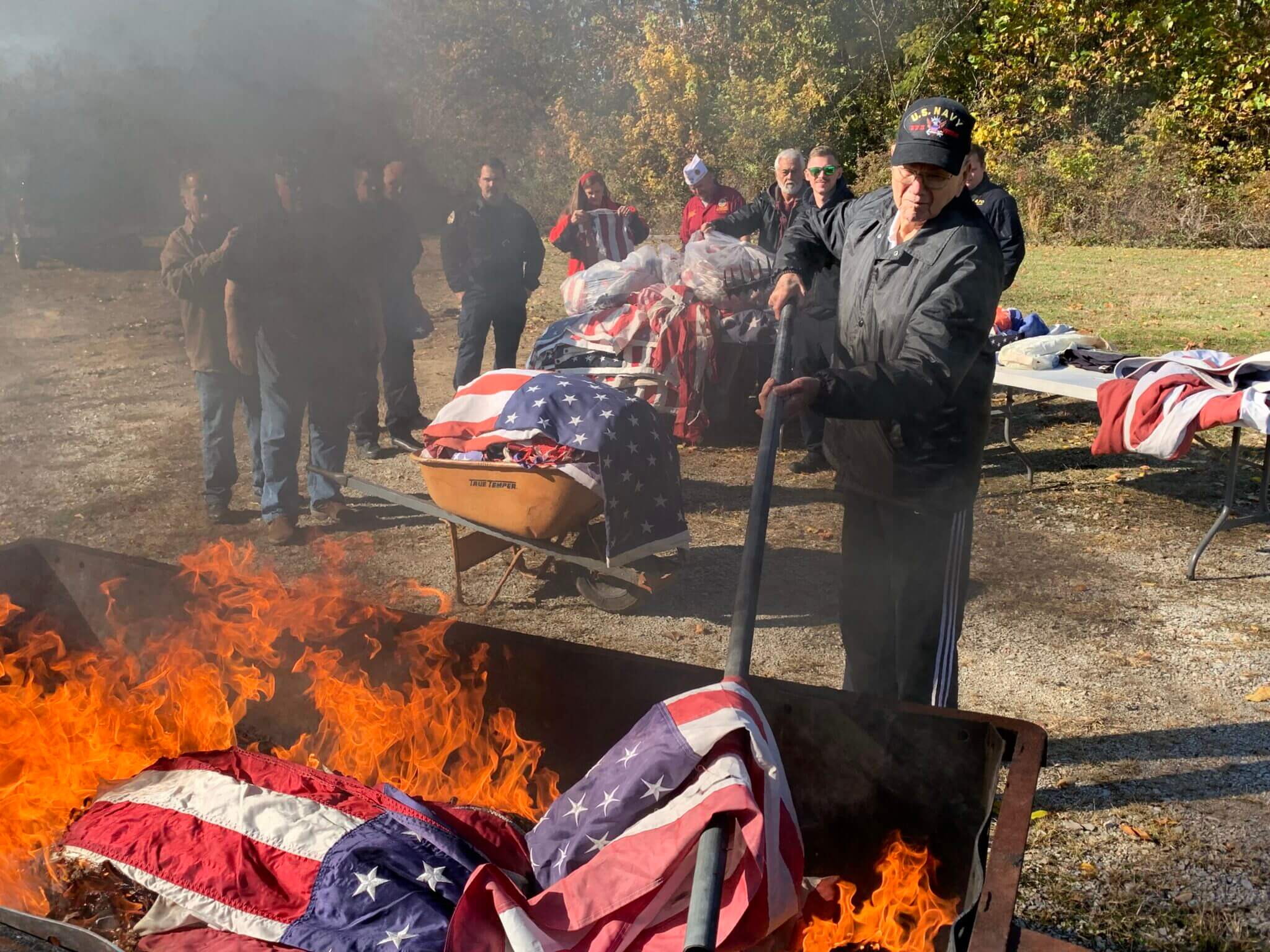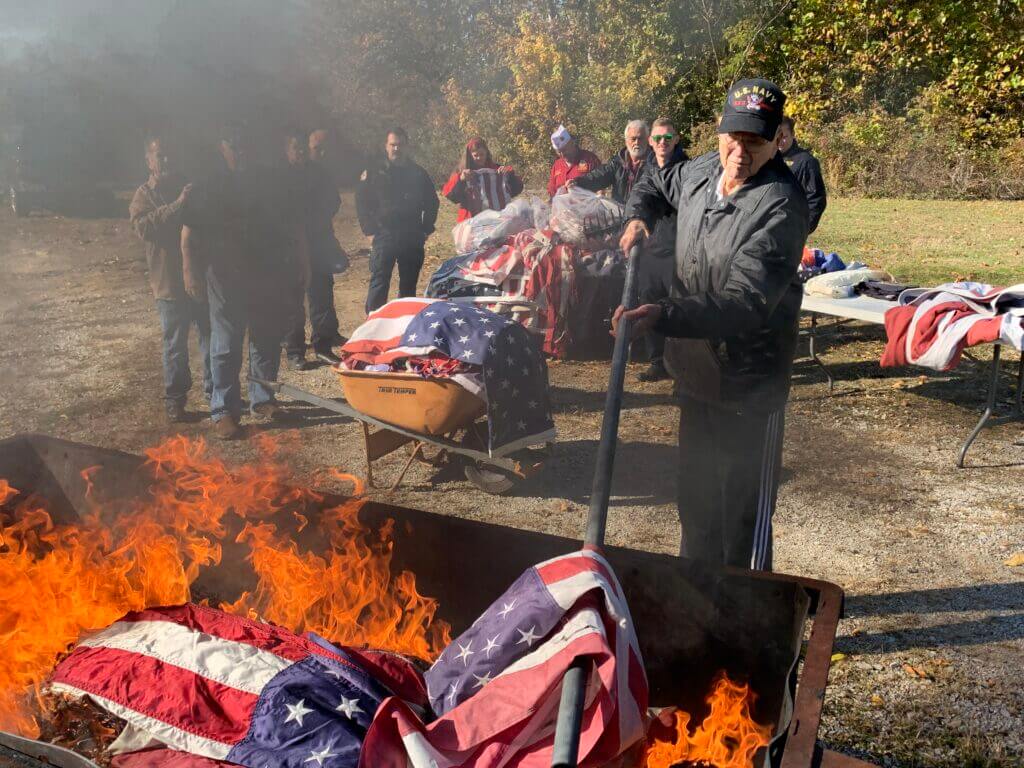 The flag retirement ceremony and more information is found on the American Legion website.