Qualls named DCS Teacher of the Year
Photo: Ashley Qualls, her teacher assistants, and her kindergarten class at Greenbrook Elementary School in Southaven. (Bob Bakken/DeSoto County News)
Greenbrook Elementary School kindergarten teacher Ashley Qualls has been named the DeSoto County School District's Teacher of the Year for the 2020-21 school year.
Qualls has been in DeSoto County Schools the past 11 years. She has also been a student teacher in Bald Knob and Judsonia, Arkansas.
She is now teaching in the same school she attended when she was in elementary school, at Greenbrook Elementary. She later graduated from Southaven High School before attending Harding University in Searcy, Arkansas.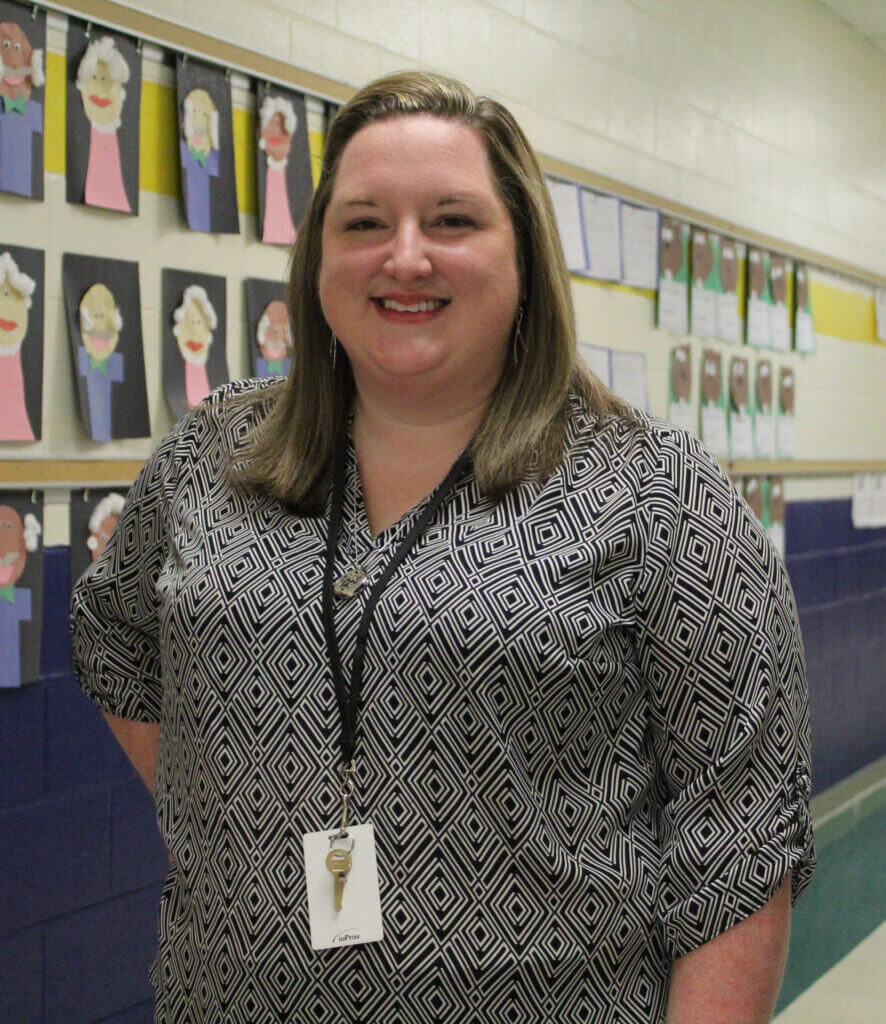 Qualls said she is happy to be back at Greenbrook and teaching the next generation.
"I just knew that this was my calling," she said. "I'm just elated to do it. I'm really blessed to be able to teach in the same school that I went to."
As a kindergarten teacher, Qualls said she is involved in an important part of a child's development.
"Kindergarten is a lot of fun, but it's a really important foundation for everything else in their whole learning career," she said. "People are lifelong learners and I try to instill that in that age. They come ready to learn each day."
Greenbrook principal Cynthia Dixon is impressed in Qualls' willingness to help her other team teachers in the six kindergarten classes.
"In everything she does, she works year round to make sure our kindergarteners, not just the kids in her classroom, but the kids throughout the entire school, get what they need," Dixon explained. "Last summer, she spent part of her time helping teachers on how to do Schoology. It's that dedication that makes her such an awesome teacher."
Schoology is the program DeSoto County Schools has been using to provide instruction to students in the district whose families have chosen to use virtual learning.
"We've had to bond together to do virtual learning and we've recorded countless videos," Qualls said. "Through that, we've also been able to use each other and utilize each other in the classroom, because we're having to duplicate each other all over."
To Qualls, kindergarten is more than just playtime. It is an important year for setting a lifelong routine of learning. Qualls embraces that and Dixon sees that.
"She (Qualls) has those high standards to make sure the kids have what they need to go to first grade," Dixon said. "If you don't have that strong foundation, then you're going to crumble in first grade, but she makes sure that it's solid."
Qualls' students like learning from her.
"She is a nice teacher and she reads to us a lot about the letters in the alphabet," said Mahogany Starnes, part of Qualls' kindergarten class. "We have been learning how to count. The thing I like about her is that she is my favorite teacher."
"My philosophy is that I want to start them out on the right foot but I want them to be excited about learning from the first day, so I try to make every day really engaging," Qualls added.