Purple Heart Trail highlighted
Southaven Mayor Darren Musselwhite used his blog post, the Mayor's Report, Wednesday to highlight the designation of Church Road as the Purple Heart Trail.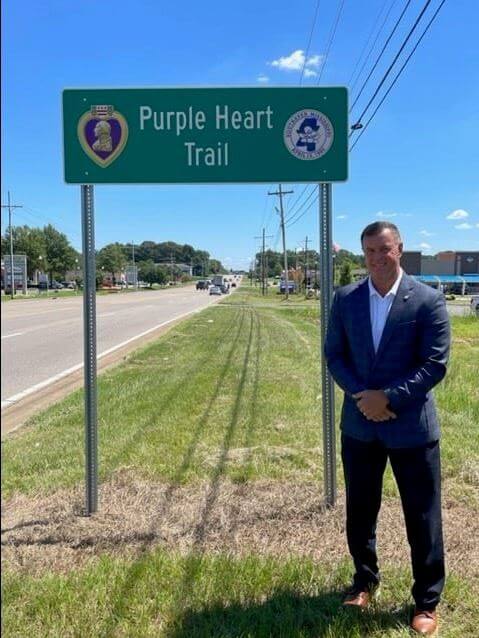 "It always ignites my sense of pride in our country and all the military service people who've made major sacrifices for our freedom when any action to honor them and their service occurs," Musselwhite wrote.
Church Road from the eastern city limits to U.S. Highway 51 is recognized in Southaven as part of the official Purple Heart Trail.
Musselwhite pointed to a pair of veterans who worked to get the Purple Heart Trail named, Bob Buntyn and James Gore, both veterans of the Vietnam War era.
"When you drive through Southaven, know that we appreciate the tremendous sacrifices (of Purple Heart recipients) and for exemplifying why we are the "home of the brave"!
You can read the entire blog post on the City of Southaven website.