Pressing on from the garden
DeSoto Civic Garden Club held its monthly meeting on Feb. 7 at the M. R. Davis Library in Southaven. The meeting was co-hosted by Barbara Huling, Jane Borgognoni and Sandra Ehrlichman. Barbara Huling created our Design of the Month and our program, Pressing On From the Garden, was presented by member Jane Borgognoni.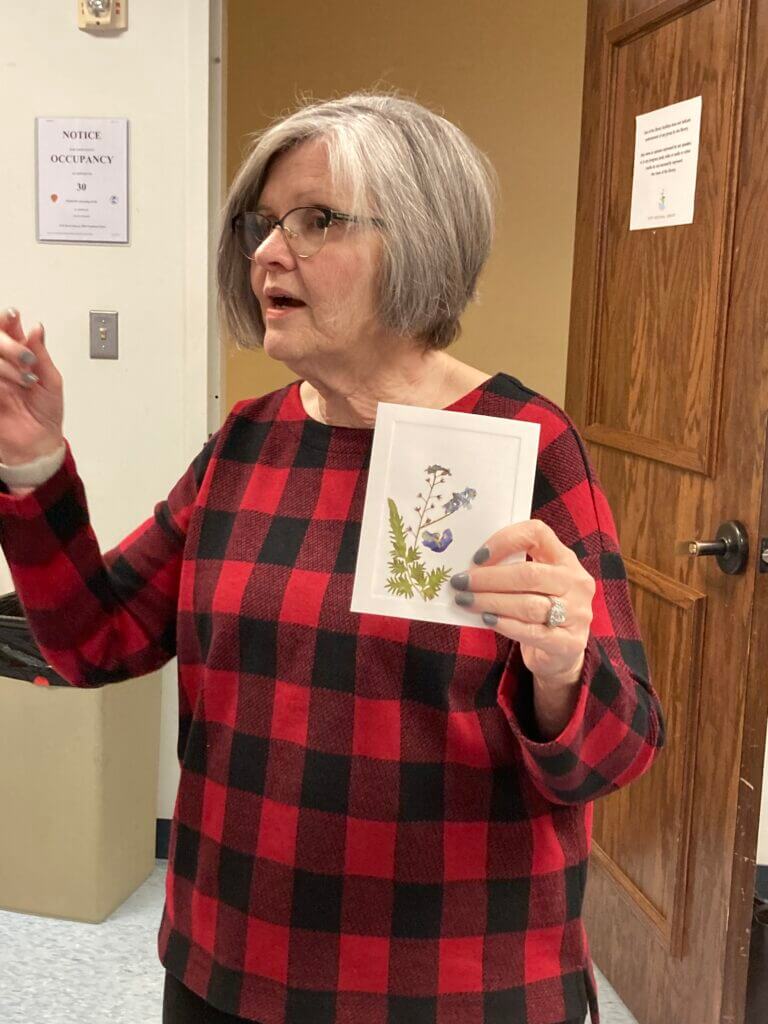 Flowers offer more than just color and beauty in your garden. They can also be used to create beautiful floral designs and bouquets to be shared with others.
While there are a variety of ways to use flowers, pressing and using pressed flowers lets us use our garden flowers year round. A pressed flower is a type of flower that has been preserved by a method of flattening under pressure. This can be done by hand or by using a flower press. While there are many creative ways to use pressed flowers, DeSoto Civic Garden Club members designed and created note cards and gift tags. When sending a card or gift to someone important to you, what better way than to share a hand made & designed card to make your person feel special? We appreciate club member Jane Borgognoni, teaching us how to press flowers and design our cards. 
Research shows that flowers offer all types of benefits, including physical and mental health. DeSoto Civic Garden Club encourages all to plant and press flowers and enjoy the many benefits beautiful flowers give us.
DeSoto Civic Garden Club is a member of The National Garden Clubs, Inc., Deep South Garden Clubs, Inc. and The Garden Clubs of Mississippi, Inc.
Submitted item