OrthoSouth opens Hernando location
Photo: Physical therapy beds at the Hernando OrthoSouth clinic location. Physical therapy is an important part of the offerings. (Bob Bakken/DeSoto County News)
Those in the Hernando area who are in need of orthopedic treatment, care and orthopedic surgery, have a new clinic close to home for them to go to.
OrthoSouth, with eight clinics and two surgery centers in the Mid-South, recently opened its new clinic at 2670 McIngvale Road, Suite J, in Hernando. The first day of practice was on May 17.
There is also an OrthoSouth location in Southaven, but Dr. Chip Christian, the main physician anchor for North Mississippi locations, understands that Hernando patients appreciate having a clinic close to home.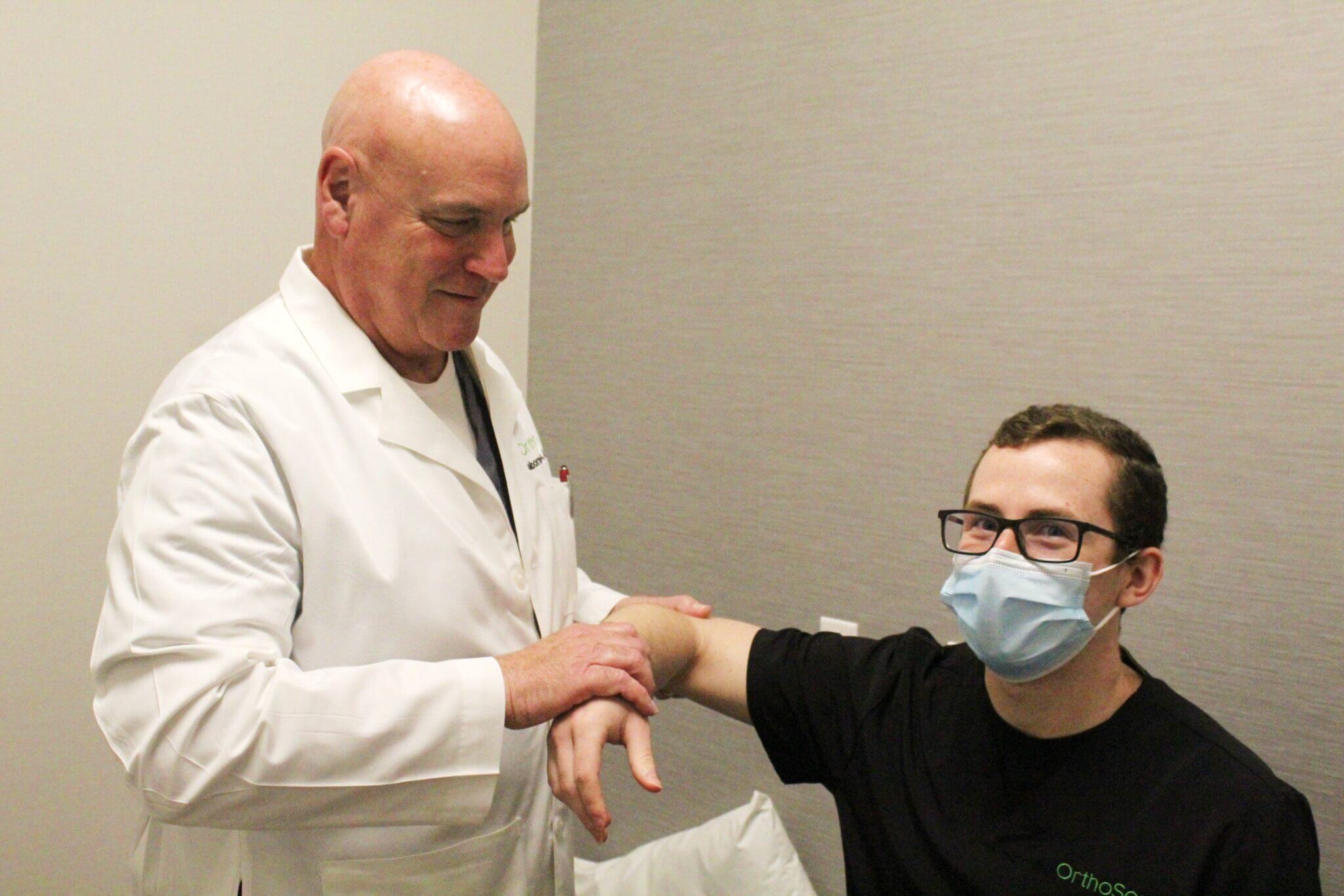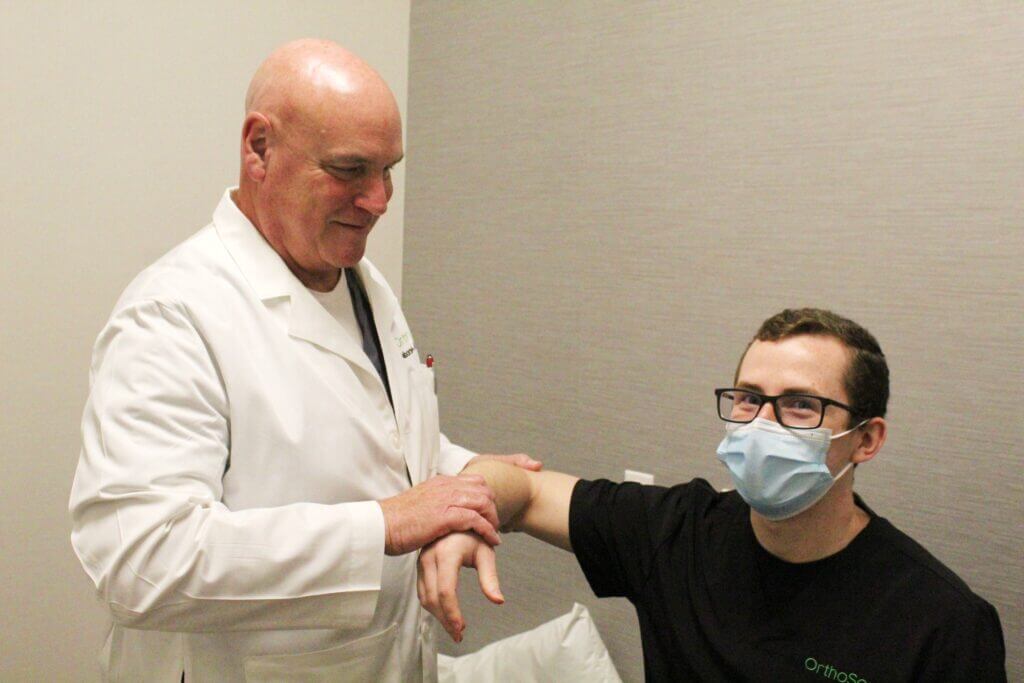 "We know that Hernando people want to stay in Hernando if they can, so that's the impetus behind being here: service to the community," Christian said. "It's also a good business model for us, being where the patients are, instead of making them come to us."
While a Virginia native, Christian has been a prominent member of the orthopedic physician community in DeSoto County, having been here for about 30 years.
"For the last 15 years my practice has been exclusively in DeSoto County," Christian explained. "I was part of a practice, Mississippi Orthopedics, for years, and then eventually we joined OrthoMemphis, which eventually became a bigger conglomerate of three different groups and we named it OrthoSouth."
Christian pointed out that he remains the lone orthopedic surgeon who resides in DeSoto County.
"There are probably as many as 115 orthopedic surgeons in the area, but I'm the only one who lives in DeSoto County," Christian said. "I've always thought this was the growth area for our practice. We've always thought that Hernando was going to be an up-and-coming place over the next decade, or so," adding that he had people who OrthoSouth treats also come from Senatobia, Coldwater, Walls, and elsewhere in the area.
Another advantage patients now have in Hernando is that the clinic is open daily, Monday through Friday, not once a week, said Christian.  
"There's another orthopedic group in town and they're good doctors," Christian said. "We're here every day and we're in the community every day. So we think we have something more to offer."
OrthoSouth provides subspecialty care for injuries to the hand, wrist, and elbow, shoulder, hip, knee, spine, foot and ankle. The clinic also addresses joint replacement and offers sports medicine. The Hernando clinic and athletic trainer Christopher "Chris" Smith, ATC, are the official sports medicine partners for the Hernando High School athletic programs, a role OrthoSouth has had since 2015.
Christian said Smith is a classic example of how he wants his athletic trainers to be part of the community and offer top-quality sports medicine care.
"We have 17 athletic trainers in the Memphis metropolitan area and we want everyone of them to be like Chris," Christian explained. "We want them to not just go out and tape an ankle at a football game. We want them to become members of the community. They are our eyes and ears on the ground for what needs to be done and Chris is great at it."
Another part of the OrthoSouth practice is physical therapy, which Christian said is offered at all of the clinic locations.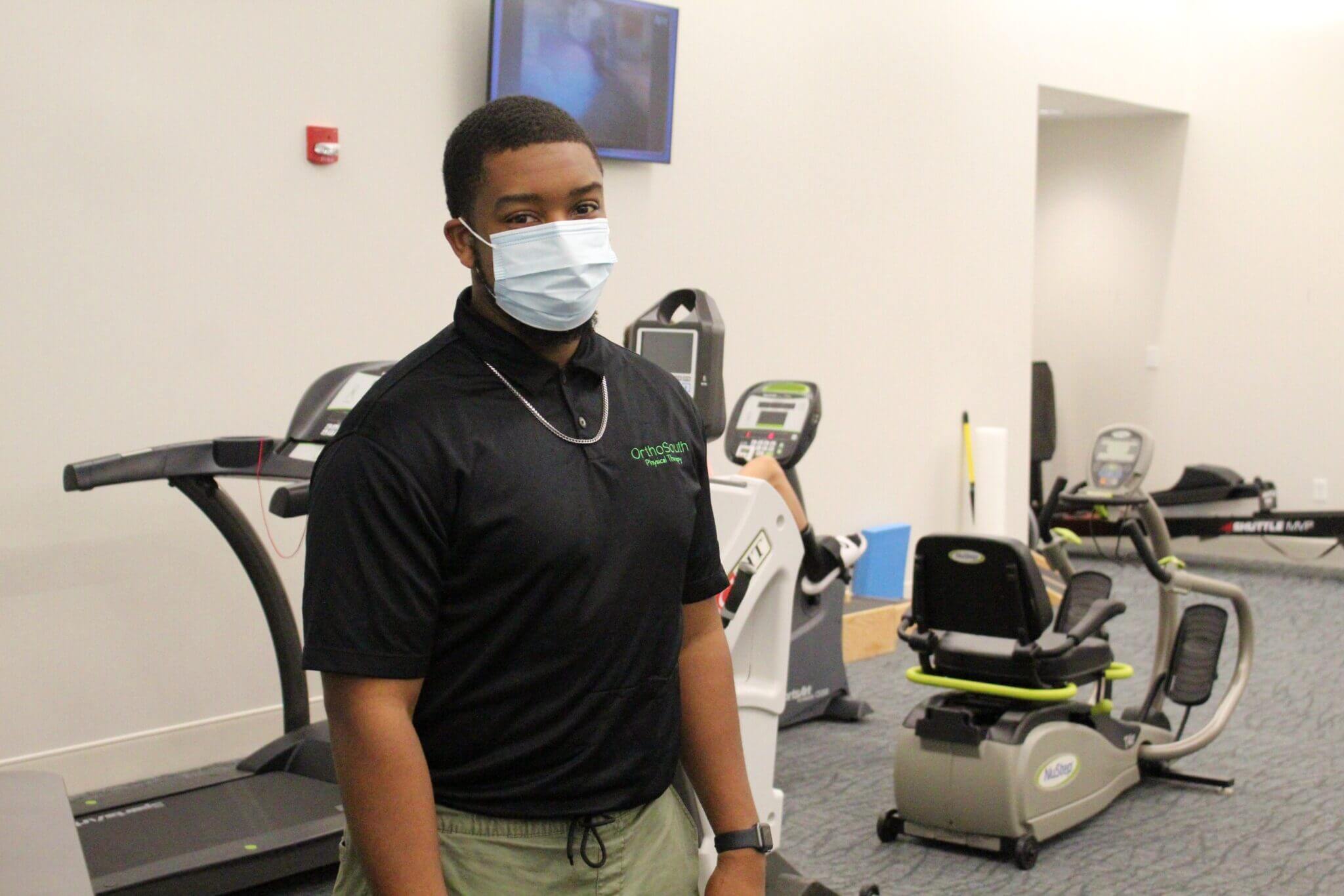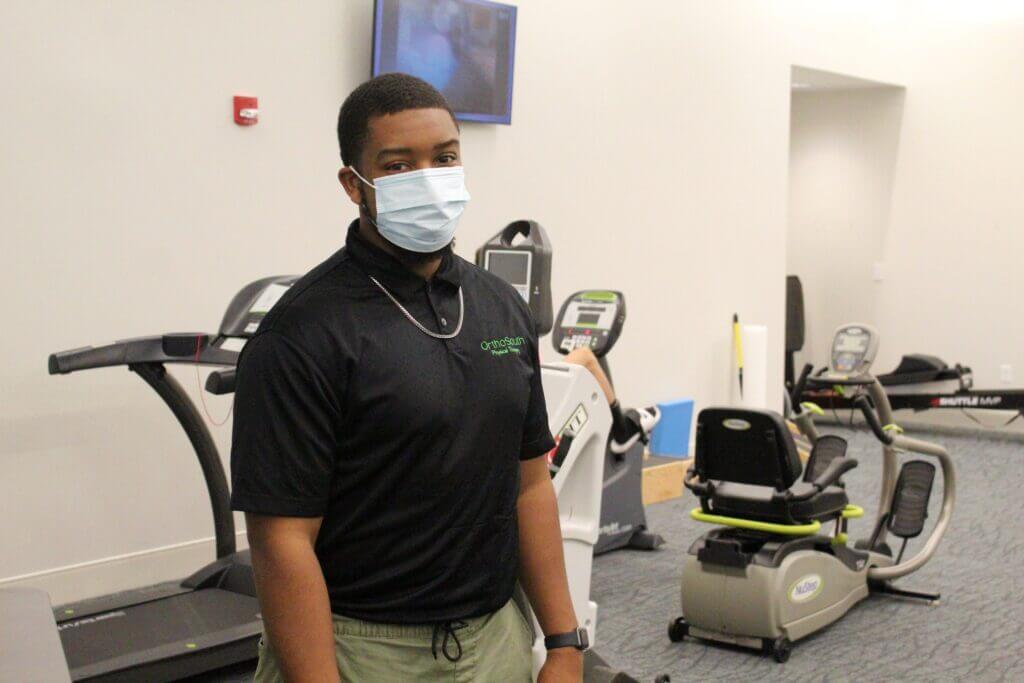 "We see physical therapy as a significant contributor to a patient's well-being," Christian said. "Most things in orthopedics don't need surgery. Most of what we see can be treated non-surgically as part of that and physical therapy is a big part of that."
Patients can expect same-day or next-day appointments and online appointment bookings are available on the OrthoSouth website.
"No referral is necessary for the vast majority of insurances," Christian said. "If someone needs a referral, it's not because we want them to do that, it's because their insurance requires it. Anybody with a wrist problem, back program, ankle problem, can call and get an appointment and probably get one the next day or the same day, especially at this location right now."
During the COVID-19 pandemic, elective surgeries were not happening because of executive orders, and that did affect the bottom line, said Christian. However, he added that OrthoSouth surgery centers did not have the virus and OrthoSouth is again fully operational.
"At a hospital, you had to worry about that," Christian said. "We didn't have that issue. We tested all of the employees and we tested all of the patients, so it was a COVID-free environment."
For more information, you can call 901-641-3000 or visit the OrthoSouth website.