Olive Branch annexation in final process
Olive Branch area residents are awaiting the final decree of Chancery Judge Percy Lychard's opinion regarding the city's annexation effort. That's because there's still a bit of time before everything becomes "officially official" in the move that began in November 2018.  
Judge Lynchard issued his opinion after a trial earlier this month. He determined that, instead of annexing about 50 square miles of land, the city would be allowed to add about 18.8 square miles to the city limits.
The map posted here was the approved annexation areas Judge Lynchard determined in his opinion.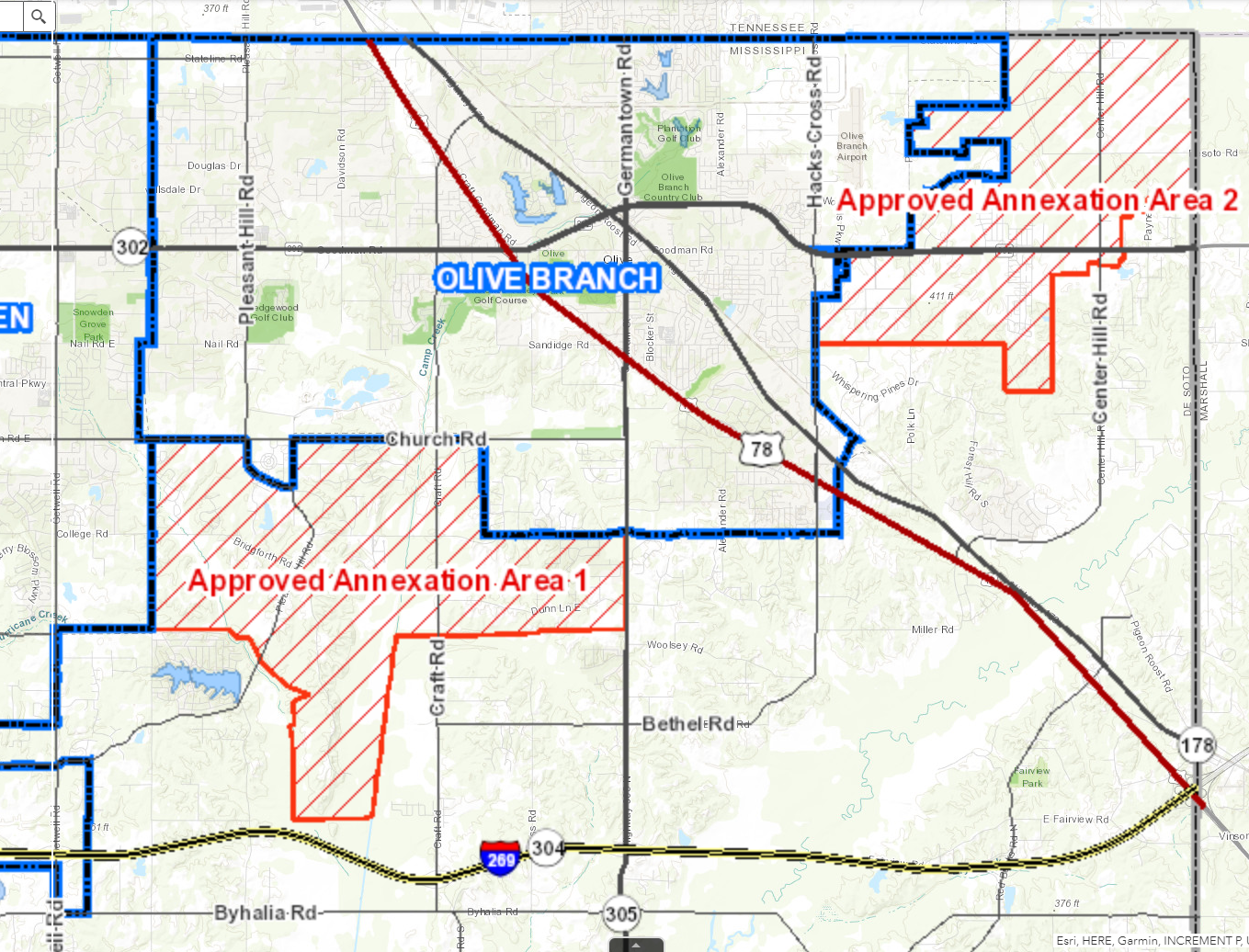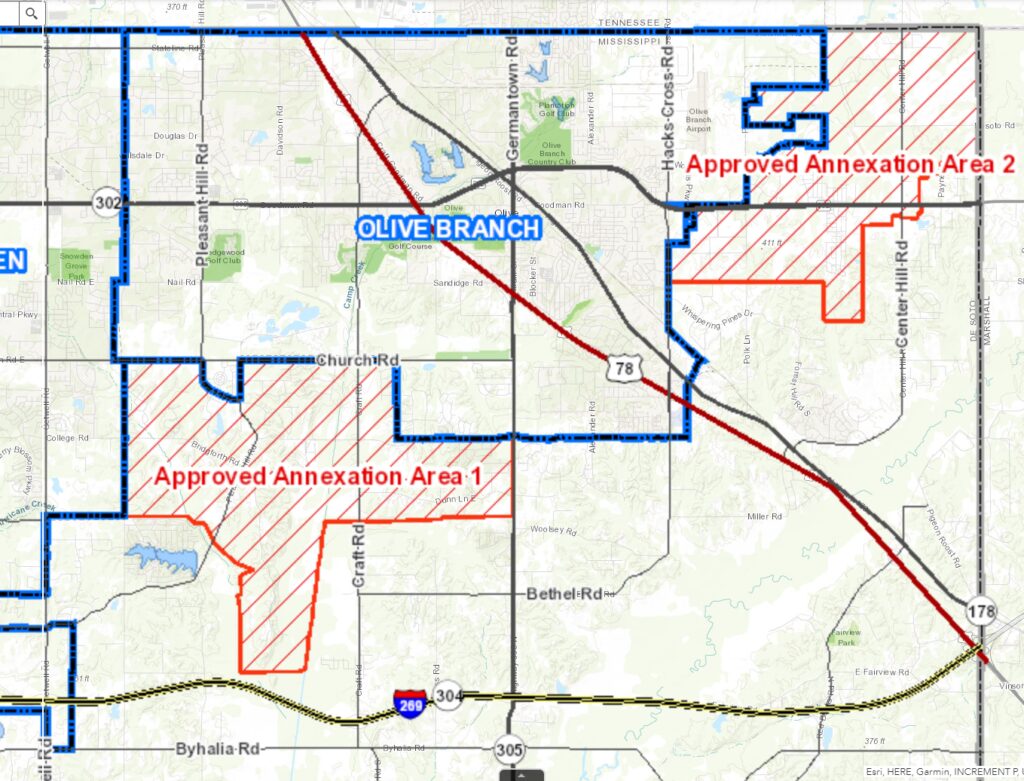 Residents have had several opinions about the court opinion and they expressed their thoughts in a recent edition of OB Pod, a podcast dedicated to news about the Olive Branch area and hosted by Zach Sims and Cash Lovett.
Here is a sampling of some of the comments listeners had about the annexation.
"I think overall I'm disappointed. We've lost the benefit of living in the county and now we're facing paying city taxes and things we hadn't budgeted for and things we didn't necessarily agree to. We didn't have much of a say in that."
"I don't like it one bit. I'm trying to survive month by month on a fixed income. I had to readjust everything I had to pay each month due to COVID and everything else. Now, all of a sudden, the government wants to reach their hands into my pocket. There's a reason why I didn't live in the city limits. Now it's getting forced on me to have to do so. The services are going to go up and the amount I'm gonna have to pay will go up. I'm living life just fine the way it is right now."
"I'm very excited we weren't annexed. I mean, I didn't want to pay all that property tax and I didn't think anything was going to change if we were annexed."
"I am very happy I didn't get annexed. I was right on the border. I think the main part is something like that should go to a vote other than somebody just telling us they're going to take over us."
"I didn't know the city had the ability to make annexation happen through a judge's decision versus a vote. I am all about the progress and growth of a city. I am looking forward to taking advantage of the city's services. There are a lot of people around me on a fixed income and my hope is that the City of Olive Branch will either pro-rate them slowly and assimilate them to the new tax rate versus making it 'ripping off the band-aid' approach."
There were those responders who saw positives from the annexation.
"I think it's going to be fine. I'm actually looking forward to being part of the city and having access to city services. Hopefully our insurance will even go down a little bit. I think it's a good thing overall and I'm glad to see the city growing."
"Well to be honest with you, I'm really happy that the city is expanding out to where I live. I don't have good internet service so hopefully that will expand out that way."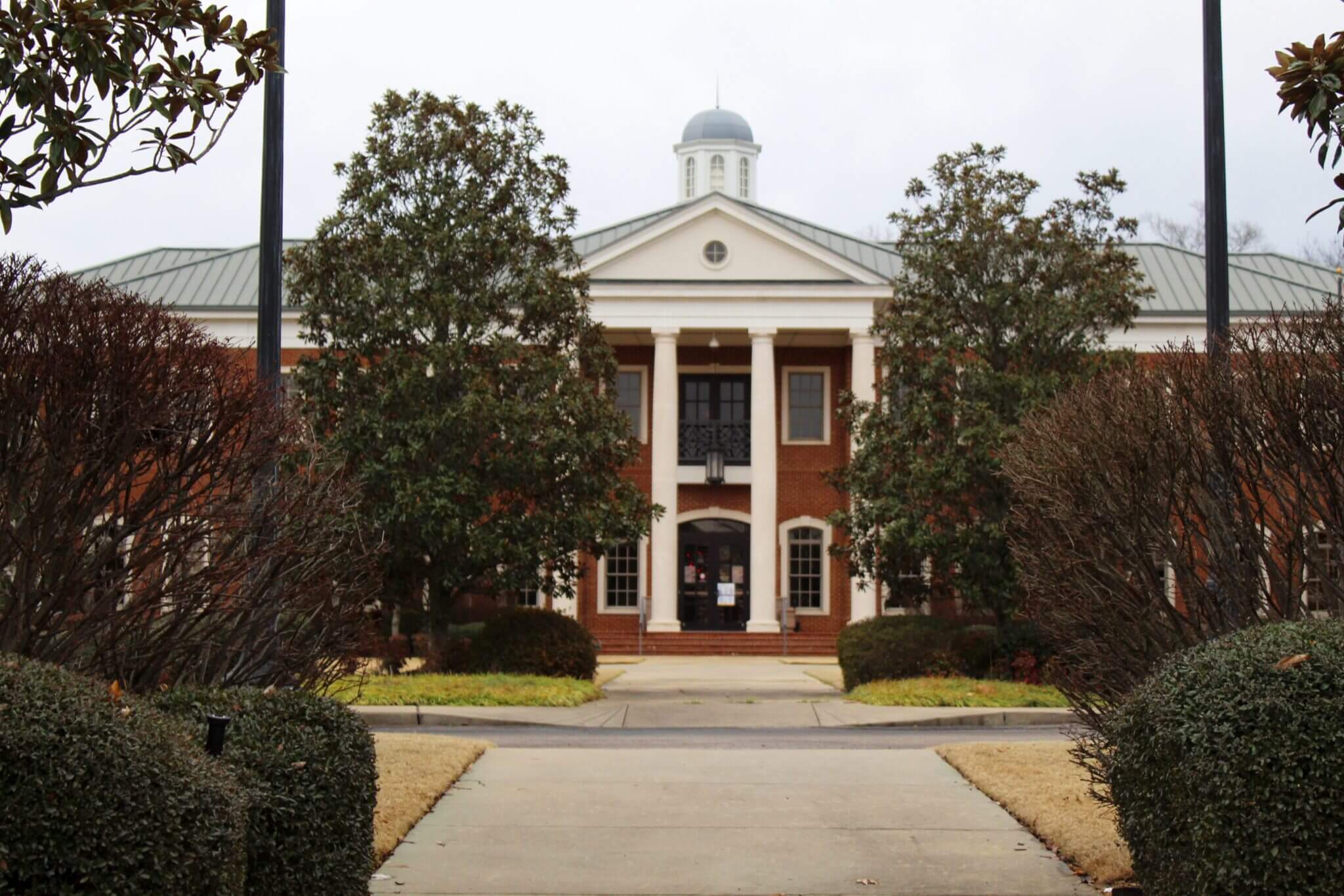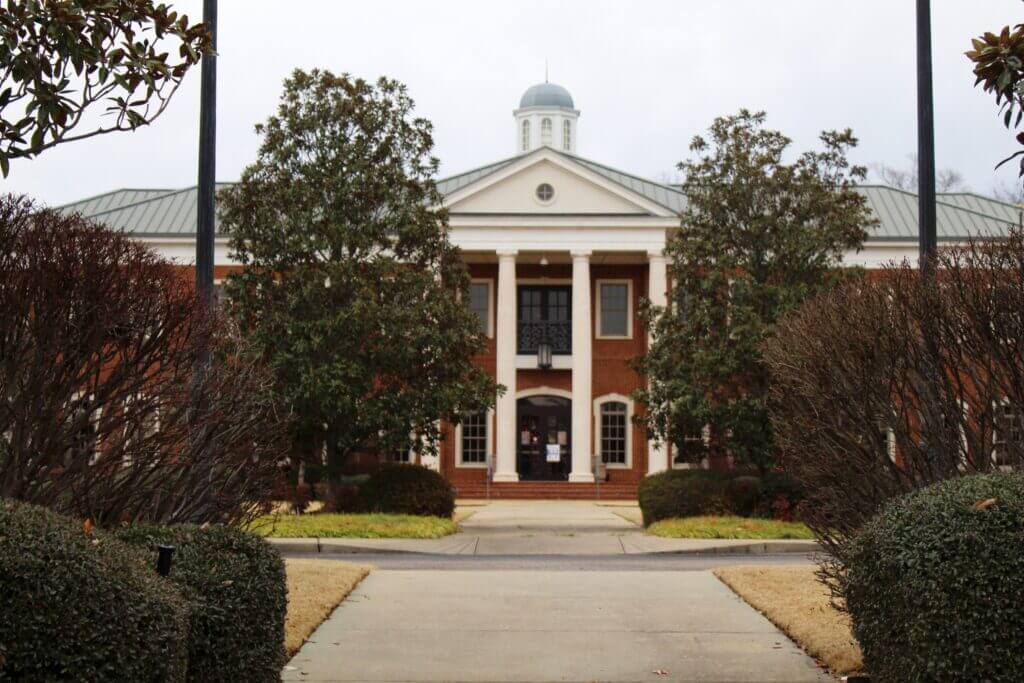 The two mayoral candidates in Olive Branch, Judge Ken Adams and Donald "Don" Hall, also weighed in on the annexation issue during the OB Pod podcast segment of the program.  Since neither candidate faced a party challenge in the recent primary election, both have advanced to the June general election to replace current Mayor Scott Phillip, who chose not to see re-election after two terms in office.
Hall said he was interested to see what the next steps would be on the issue. Hall, a Democrat, said there will be benefits to Olive Branch expanding its borders, but he hopes those new city citizens get a benefit, as well.
"I know it's going to benefit the city because of the tax revenue being generated," Hall said. "One of the concerns I have is just making sure that there's an equal benefit for the citizens that are being annexed. That equal benefit can come, if not in the form of city services, in other amenities."
Adams, a Republican, gave an overview of the trial that he attended for four days.
"Olive Branch made their case that they had become somewhat landlocked and they felt like they needed to grow," Adams said. "It (annexation) wasn't meant to be punitive, it appeared. The city wanted to grow and the court questioned how the city had provided services in previous annexations on a timely basis. The attorneys on the other side showed that the homeowners were content."
The entire program, including residential and mayoral candidate comments, is found on OB Pod. DeSoto County News is a contributor to the podcast.
With the judge's opinion, about 6,600 new city residents and about 2,300 houses would be added to Olive Branch. Once finalized, the city would have to immediately start providing police and fire services to the new areas. That means the city would also begin the process of adding manpower and equipment to service the expansion.
The city would have up to five years to provide the other city services in the annexed property, including water and sewer hookups and such.
We've learned that attorneys representing all sides in the annexation matter were in the process of reviewing the map that Judge Lynchard provided in his opinion. They are in the midst of turning the judge's map into a legal description of the land that would be added.
Once that is done, the legal description is returned to Lynchard for his final decree, which would then start a 30-day period for appeals before it becomes legally binding.
So, while the trial and Judge Lynchard's opinion took the annexation issue a long way toward settlement, there may be some time before the ink finally dries on the final decree and the official drawing of the new Olive Branch city limits is made.