Lady Tigers softball prowling toward a title
Photo: Coach Nicki Whitten gives instructions to her top-ranked Lady Tigers fast-pitch softball team at the beginning of practice Monday, April 12. (Bob Bakken/DeSoto County Sports)
There may be another MHSAA 6A state championship fastpitch softball trophy heading up I-55 toward DeSoto County next month. But that trophy may be leaving the interstate at Exit 280 and heading toward Dilworth Lane instead of Central Parkway.
At least that's what the Hernando Lady Tigers believe should happen in their quest to bring a third-straight state title to DeSoto County and be the first team other than DeSoto Central to take the crown since the Lady Jags won it in 2018. DeSoto Central won the crown that year and again the following year in 2019. The coronavirus pandemic canceled the season last spring.
Hernando, 23-1 before a Thursday, April 15 game against Horn Lake, has not lost a game since Brandon defeated the Lady Tigers 8-5 back in late February. That's a run of 19 straight victories.
The Lady Tigers are ranked number one among 6A fast-pitch softball teams in Mississippi by the national sports service Maxpreps, and only perennial power Neshoba Central of 5A is ranked higher than Hernando in the overall state rankings.
Hernando is definitely a confident squad going into the final four games of the year before the playoffs begin and coach Nicki Whitten wants her team not to look too far ahead. At the same time, Whitten said her team is continually reminded what the ultimate goal should be.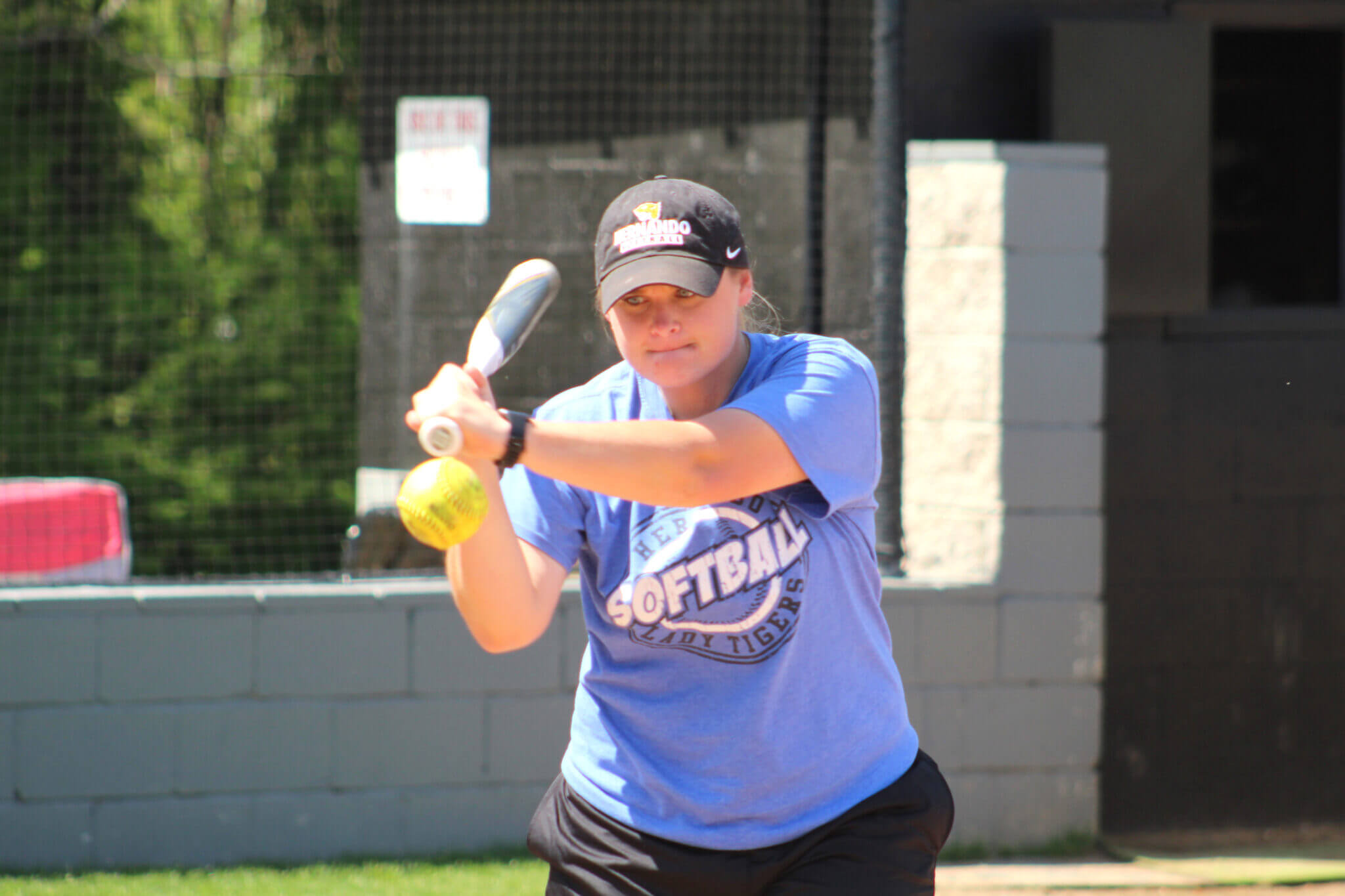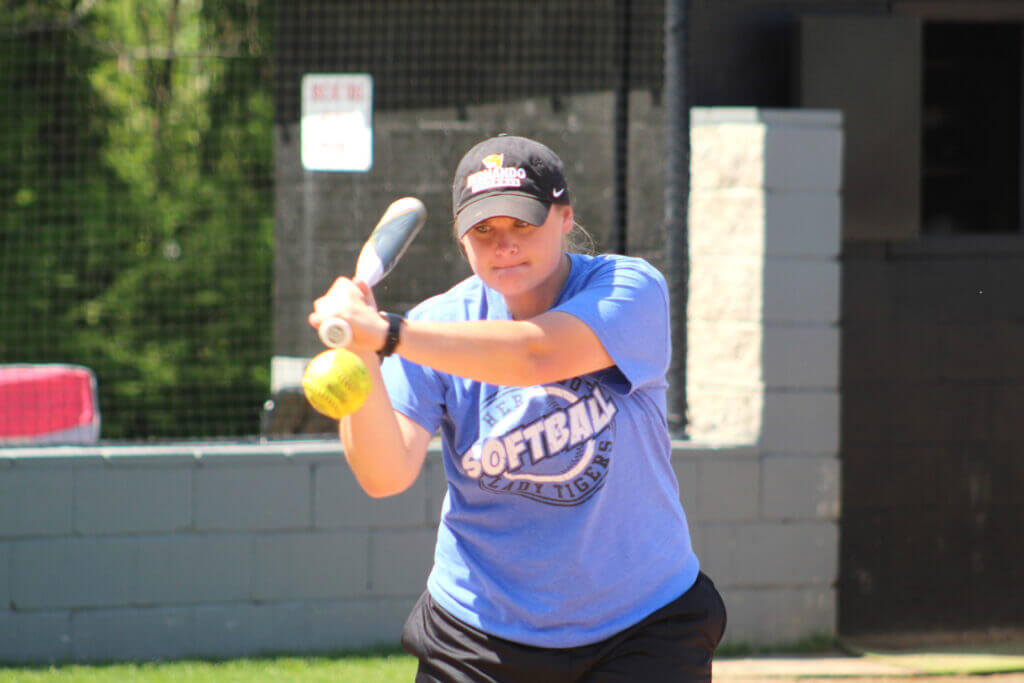 "May 15 has been our goal," Whitten said, noting that date is the final state championship game date. "We talk about it out here. I think if you don't talk about it it's not going to happen. We tell them, 'be 1-0 after every game.' We haven't looked too far in the past and we don't look too far in the future but we want to be 1-0."
It's a veteran group that Hernando has on the diamond and it seems like different players "pass the bat," as Whitten calls it, to become impact players each time they take the field.
An indication of that was the Lady Tigers' 9-8, 10-inning victory over Houston (Mississippi), the top-ranked team in Class 3A, and a group that came into the contest also with just one loss. The win came on the Hernando diamond on Friday, April 9.
Trailing 8-6 in the bottom of the 10th, Janna Shaw stepped up and banged out a two-run home run to tie the game at 8-8 and Carter's walkoff single was the game-winning hit. Rylee Eyster hit a home run in the fifth to give the Lady Tigers a 4-3 lead at the time.
"Houston's a great team," Shaw said. The home run was just a pivotal point in the game because it tied the game up. It helped lift the team's spirit up."
Eyster said she didn't mind being in the situation where she was able to be the day's hero.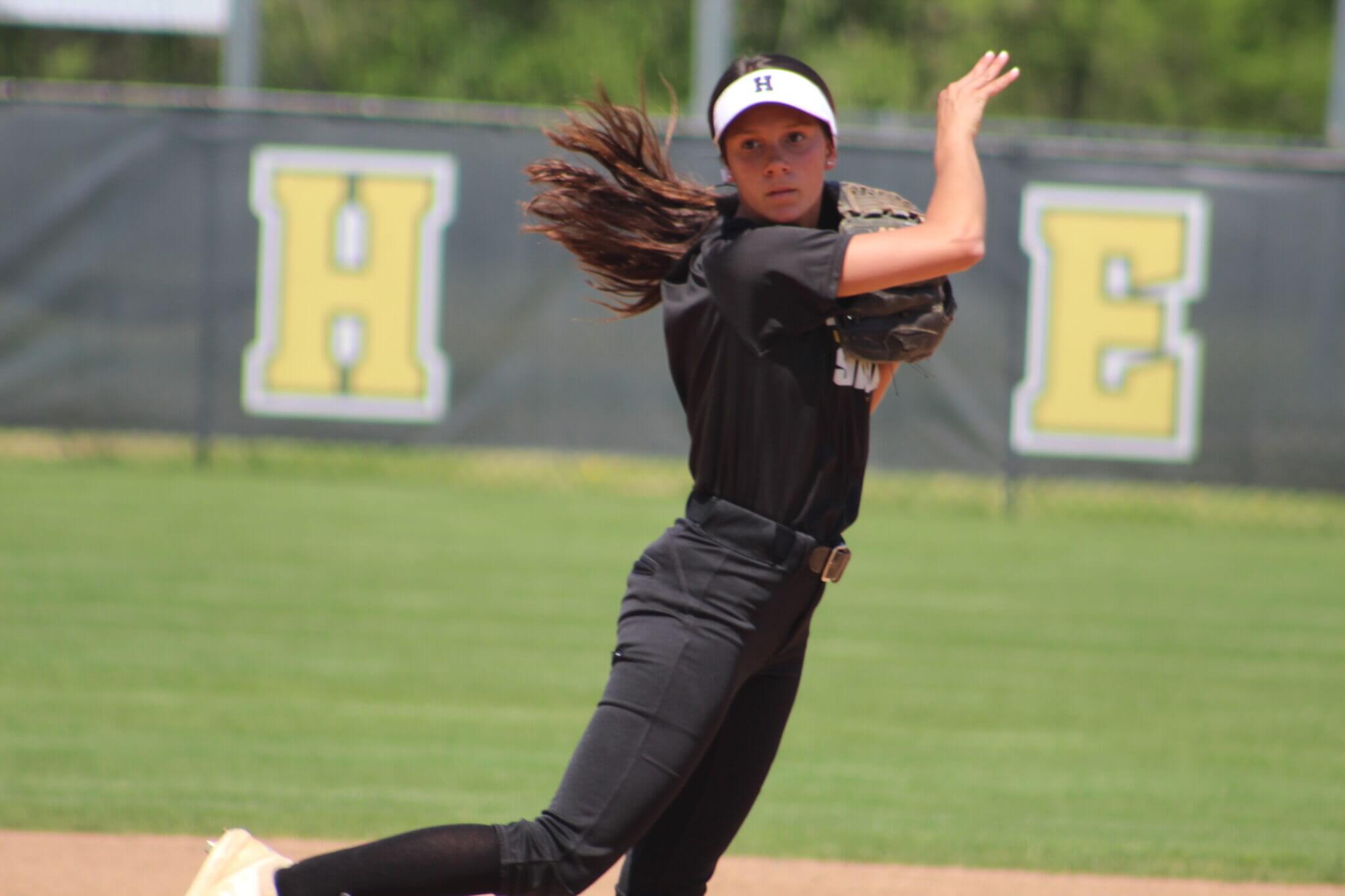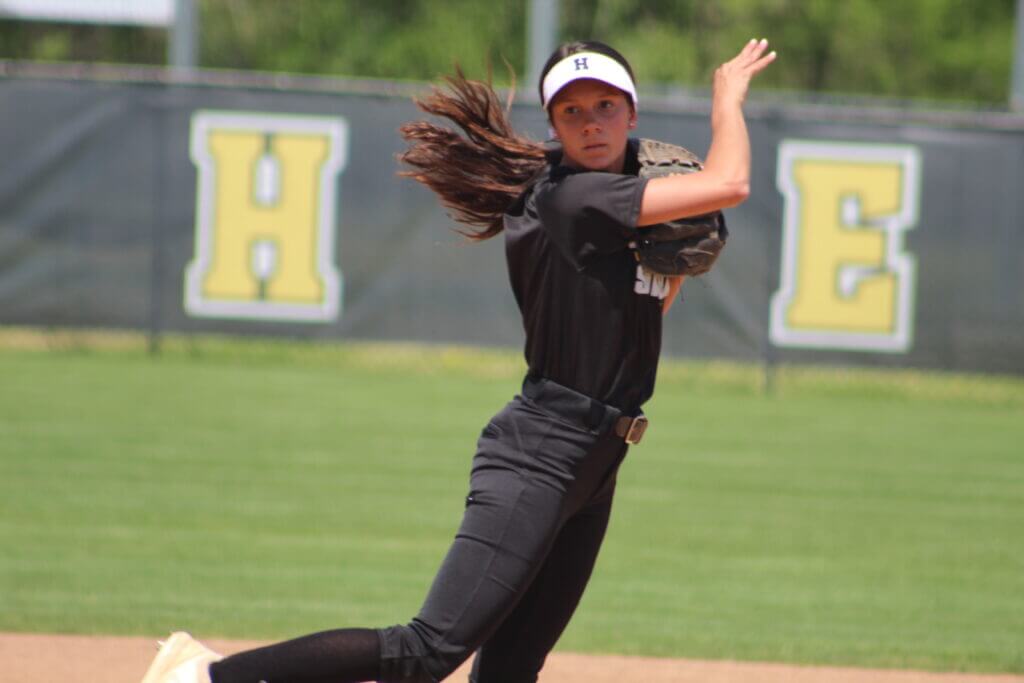 "There's a lot of impact players but I try to be one of the main ones," Eyster said. "I try to lead the team by leading us off and playing a big position."
Eyster has led Hernando at the plate, hitting at a .582 clip through 24 games with two home runs and 16 runs batted in.
First baseman Emme Muizers believes the victory helped show that the Lady Tigers could really be a factor in the state championship chase.
"I think we finally found it after that Houston game and I think that's what is going to lead us to the state championship or a long playoff road," Muizers said.
Muizers paces the Lady Tigers with five home runs and is hitting a .429 average. Carter and Ally Callahan are next with three roundtrippers each.  
Carter points out that not being able to play last year has given the team additional focus on playing well this year.
"Ever since last year when we didn't get to play, coming out here this year, seniors and juniors have really stepped up on the leadership side and we've really been working hard at practice and going hard," Carter said. "I think it really made a lot of us work extra hard because we didn't know if we were going to get a season or not."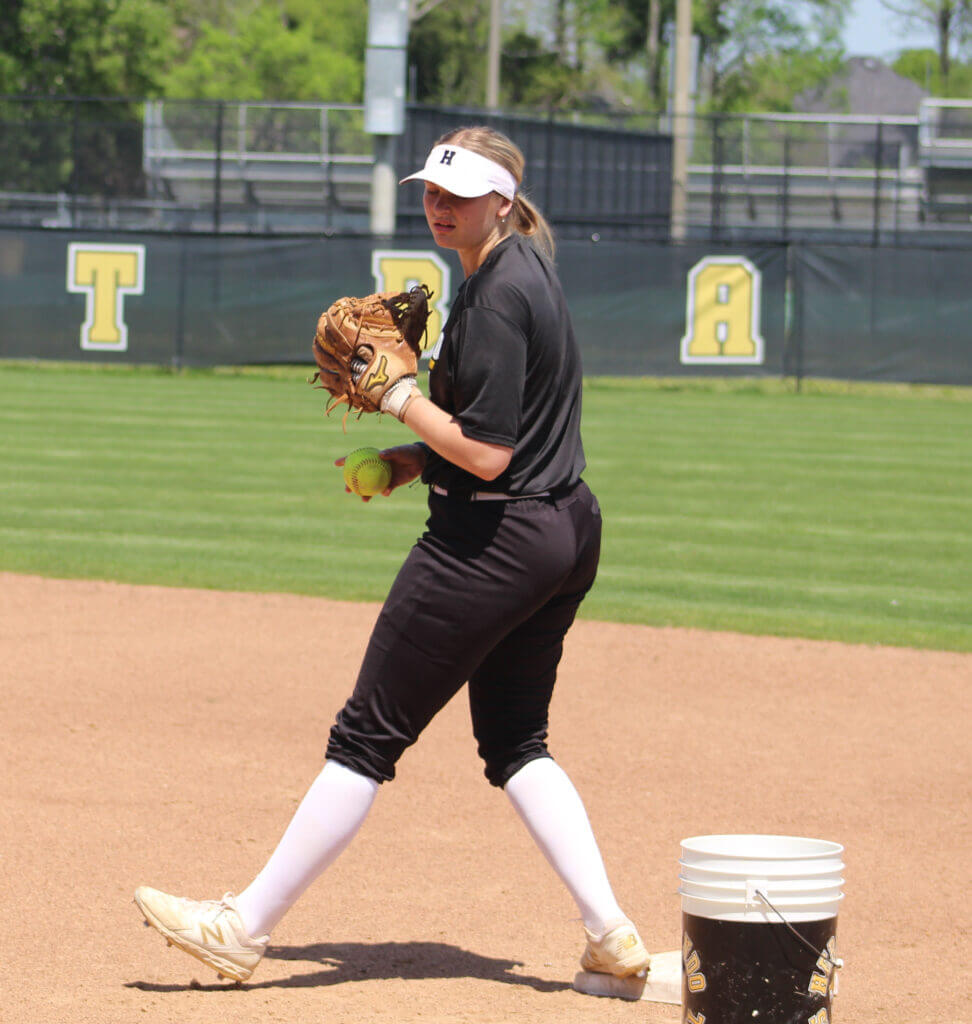 Julia Shaw, who with Janna becomes a "twin tandem" of hurlers, says it's a combined focus on the goal that's producing big dividends.
"I think it's the understanding by all of us that we want to make it to state this year so we're all working extra hard to get there," Julia said. "We each have each others' back so we want to make the plays for each other."
Julia Shaw on the "bump" is 14-0 for Hernando and has a save to her credit. She has struck out 107 batters and has walked only 14.
Twin sister Janna Shaw was tagged by Brandon for the team's only loss to this point in the year, but Janna herself has a 9-1 record, has struck 31 hitters and walked only nine.
Whitten, herself a softball standout at Northeast Mississippi Community College and Blue Mountain College before going into coaching, believes it's been the Lady Tigers' offense that has been the extra spark this spring.
"I feel like we've always been solid on the defensive end at Hernando," Whitten said. "Our hitting has really picked up this year. We've got pretty great hitters one-through-nine and that's something I hadn't seen in the past."
Success has brought more crowds out to the Hernando Middle School diamond, where the Lady Tigers play their home games, and Whitten appreciates the support.
"We've got large crowds out here for our games that we haven't had the past couple of years," Whitten said. "It's been exciting to see the community cheering us on and buying into what these kids want and that is a state championship. I'm glad they're out here rooting us on."
Those fans could be watching a state championship team in the making.