Officer-involved shooting in Horn Lake
Few details were immediately available but there has been confirmation of an officer-involved shooting in Horn Lake near the post office on Goodman Road Wednesday night.
The DeSoto County Sheriff's Department Thursday morning confirmed that the incident took place about 10:30 p.m. when a deputy reportedly shot an armed suspect during a traffic stop.
The Mississippi Bureau of Investigation has now taken over the case and is investigating the circumstances surrounding Wednesday night's shooting incident.
MBI did provide the following news release at about 8:45 Thursday morning: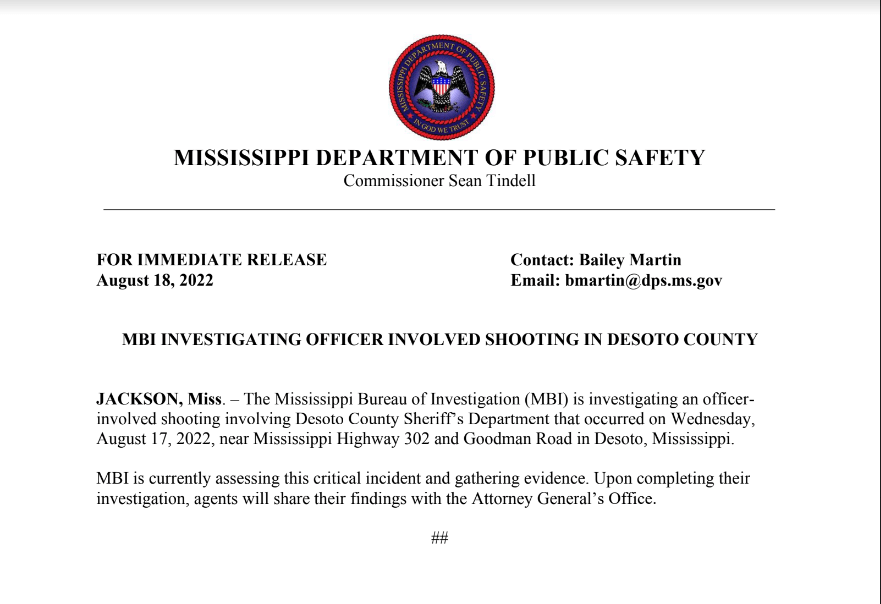 "This was a case where one of our officers was nearly assaulted with a firearm" said Chief Deputy Justin Smith Thursday afternoon. "It was a traffic stop."
Charges are still pending against the person who was shot in the shooting incident. Information will be updated when the suspect is charged and booked.