Northcentral moves forward on fiber installation
Northcentral Electric Cooperative Tuesday announced its latest phase in providing high-speed internet to its customers has begun. Called the Miller Phase, Northcentral has employed Henkels and McCoy to install fiber in the area. Major roads in the area are College Road, Bethel Road, Miller Road, and Dunn Lane south of Highway 78/I-22. The area is highlighted in the following image.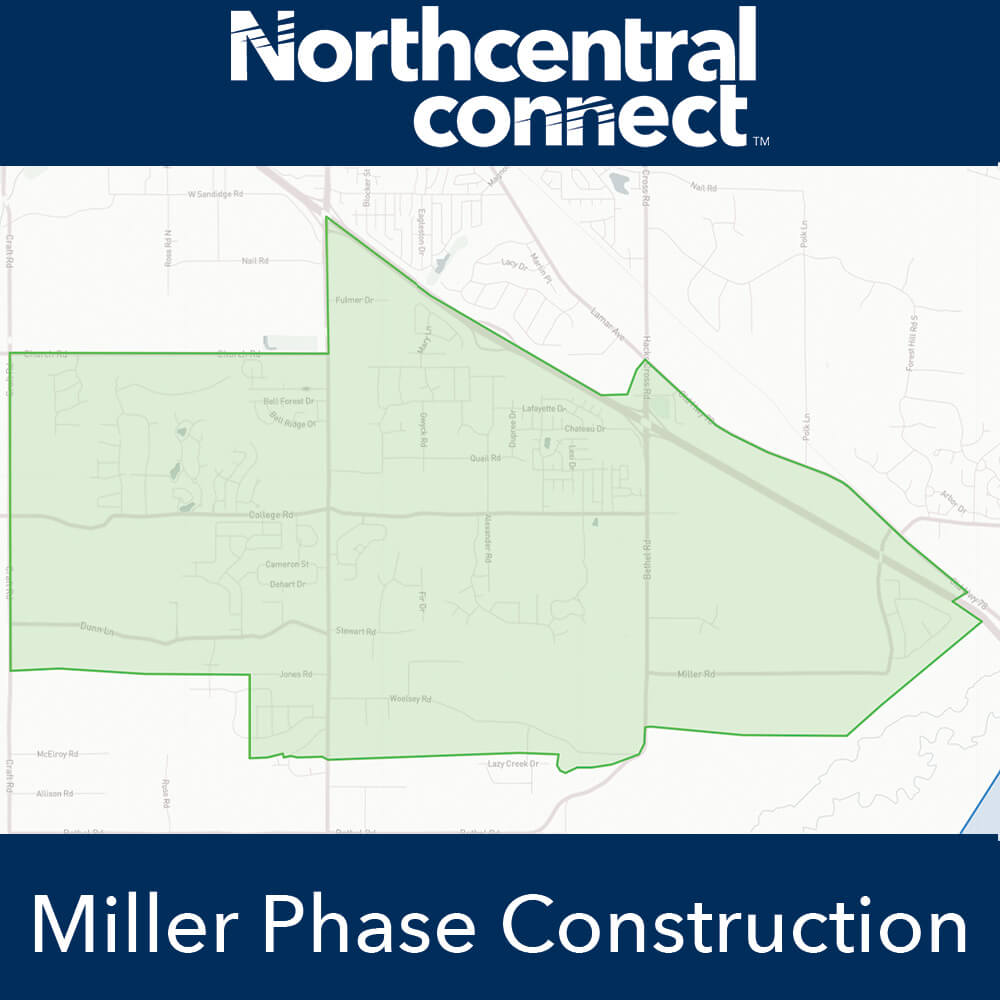 Internet services are provided through Northcentral's affiliate company, Northcentral Connect. Much of the installation work will be fiber placement underground in front of members' homes, although some work will be above ground.
Those Northcentral members who have shown interest in being a part of the Northcentral Connect service will get emails to sign up for the service as the work nears completion.
Henkels and McCoy is the general contractor for this project and sub-contractors marked as being connected with Northcentral will also be on the job.
Members can pre-register their address without obligation and learn more about the service at www.northcentralconnect.com. For any further questions, call 662-932-3500.  
Byhalia East Construction begins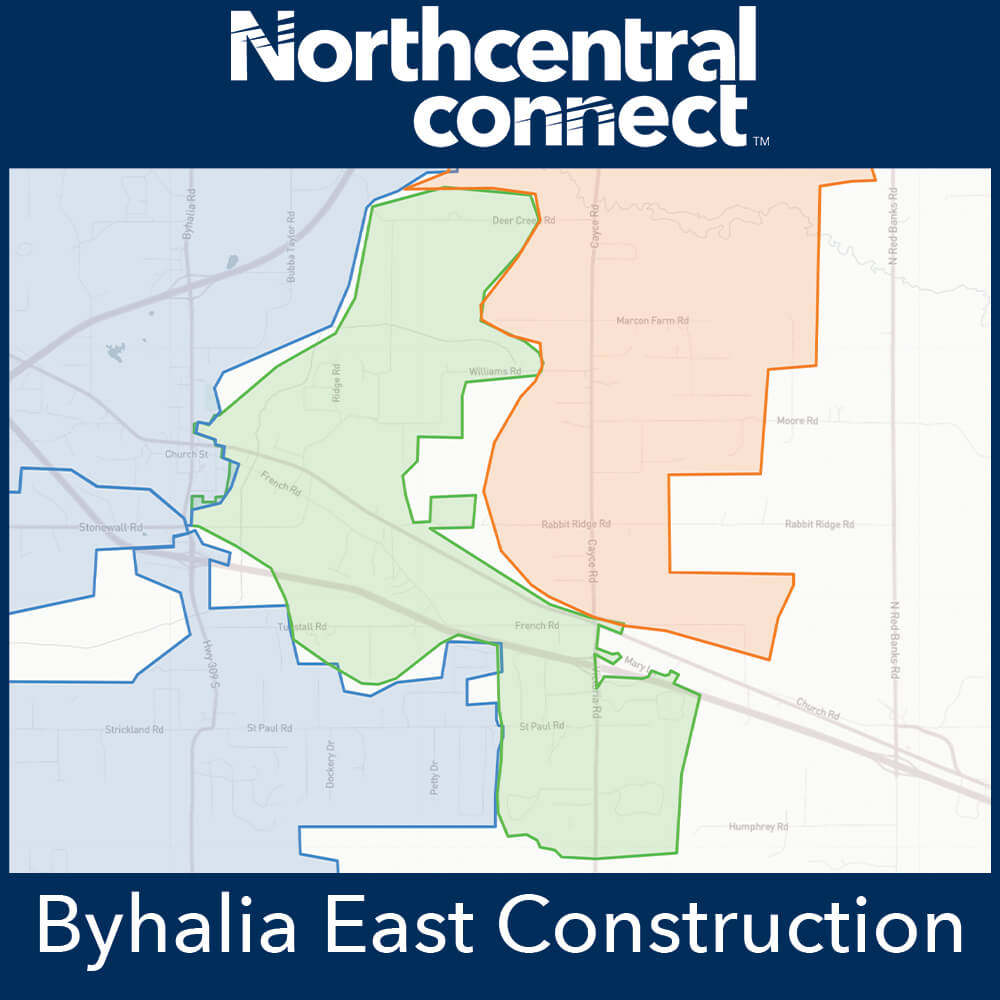 Northcentral Electric Cooperative Wednesday announced the start of the Byhalia East Construction for fiber installation.
Northcentral contracted with National OnDemand to install fiber in Woodland Hills, Victoria and the surrounding areas show in green.
Much of this work will be overhead along the roads, but some of this work will be underground in members' front yards.  The underground installations are planned for areas in the public right of way close to our existing electric lines.
Members will see orange duct being buried and pedestals and cabinets installed. Fiber will be then be installed, spliced, and tested.