New medical building for Baptist Medical Group
Thursday afternoon March 18, dirt was turned to signify the start of a new construction project for Baptist Medical Group, the multi-specialty physician network of Baptist Memorial Health Care, of which Baptist Memorial Hospital-DeSoto in Southaven is a part. A groundbreaking event was held at the site of a new medical office building.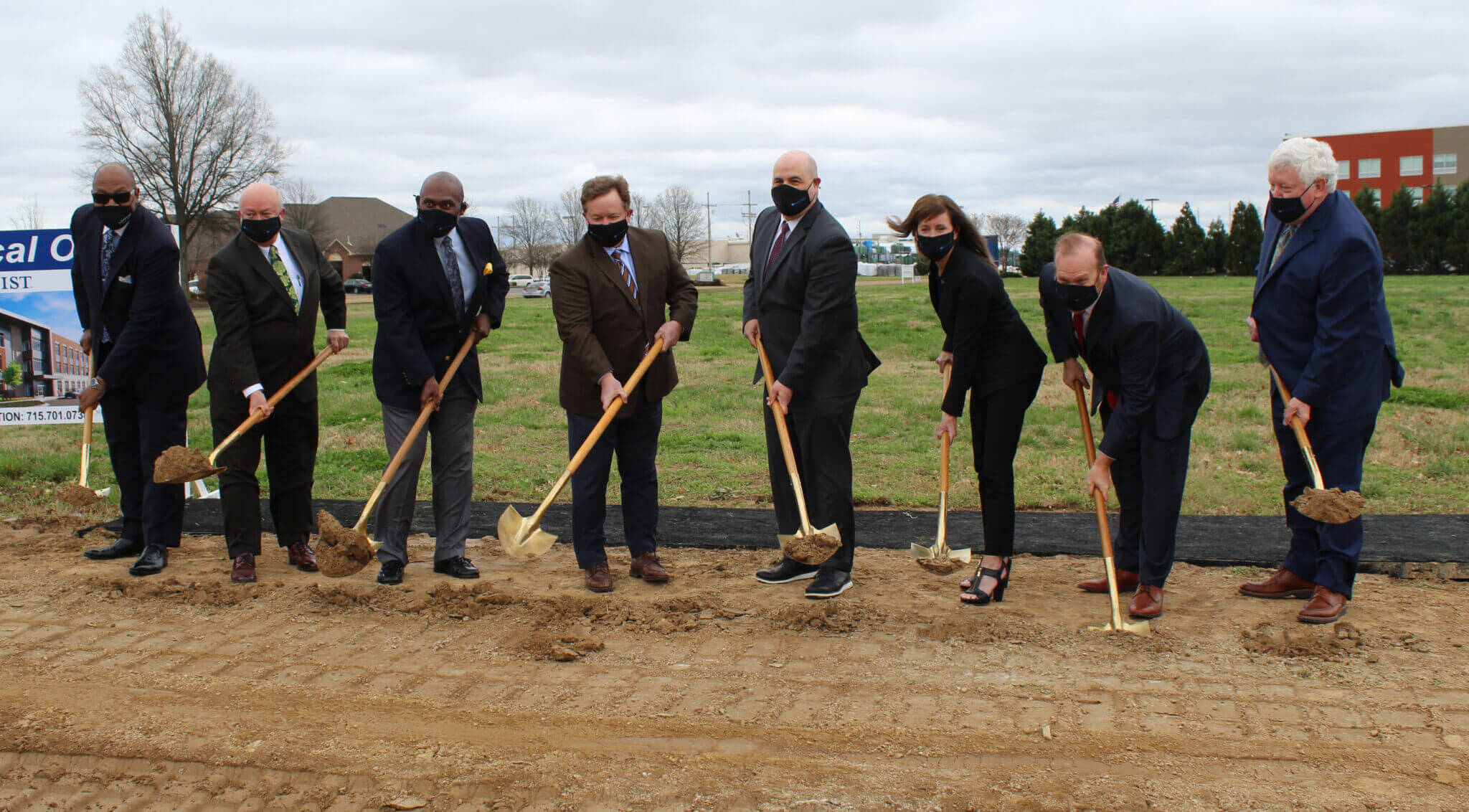 Next month, more dirt will be turned as construction crews move into high gear building the new facility that will offer urgent care and a number of specialty services at the Baptist-DeSoto hospital campus location off Southcrest Parkway in Southaven.
According to Dr. Mark Swanson, who serves as vice president of Baptist's physician enterprise and president/CEO of Baptist Medical Group, the building brings a number of services together from separate locations in the area.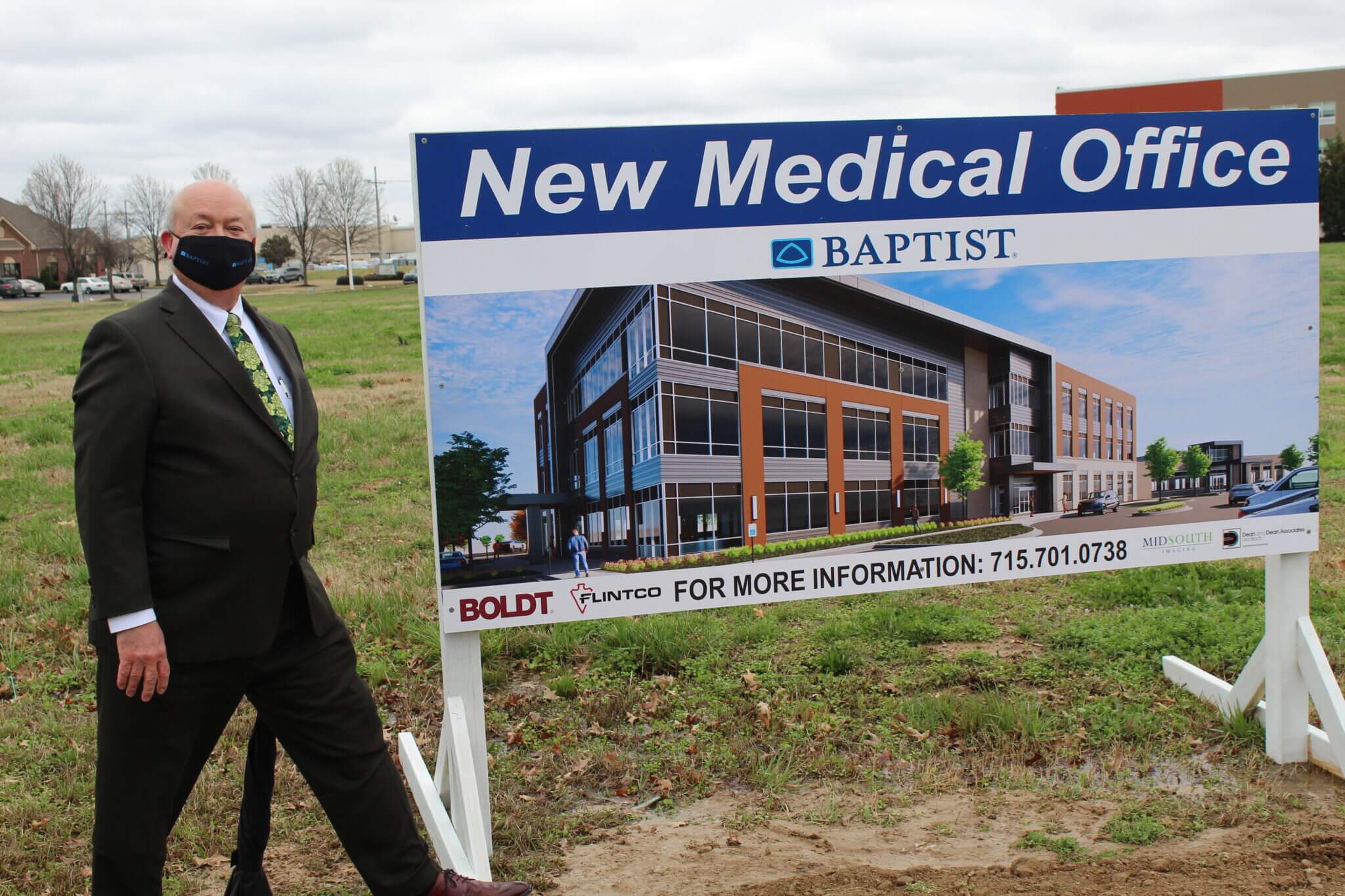 "We can consolidate a number of practices into one area on campus," Swanson said. "We're going to be bringing our cancer center locations together, because right now we've got them in different places."
Swanson adds the medical building will house an urgent care center, an outpatient imaging center and a Baptist Medical Group-Memphis Lung Physicians office.
The building will measure 89,400 square feet and have space for up to 10 tenants.
Officials said construction will begin in April and will be complete in early 2022. The project will cost $28.6 million.
"We are very excited to offer the people of DeSoto County more convenient access to important medical services," said Swanson. "This facility will offer everything from primary care to cancer treatment, imaging and lung care."
Swanson said it was necessary to bring everything together, the building is not a matter of convenience to the Baptist Medical Group.
"There was a need," Swanson said. "A lot of spaces that we have were just not ideal for patient care. It improves the efficiency and makes it a lot more convenient for the patients."
Baptist Medical Group already has in DeSoto County the Baptist Cancer Center-DeSoto, DeSoto Primary Care Associates, Stern Cardiovascular Foundation-Southaven, Memphis Lung Physicians Foundation-DeSoto, Endocrine Clinic, DeSoto Internal Medicine, Olive Branch General Surgery and a Baptist Minor Medical Center in Olive Branch.