Baptist to close Olive Branch minor medical center
Location is among three in shift to hybrid clinic model
Baptist Medical Group (BMG) has announced the upcoming closure of three minor medical centers, including one located in Olive Branch.
The Olive Branch center being closed on Oct. 22 is located at 8990 Germantown Road. In making the announcement, a news release said the three center closures are part of a shift of resources to its dual clinics that offer primary care and urgent care in one location.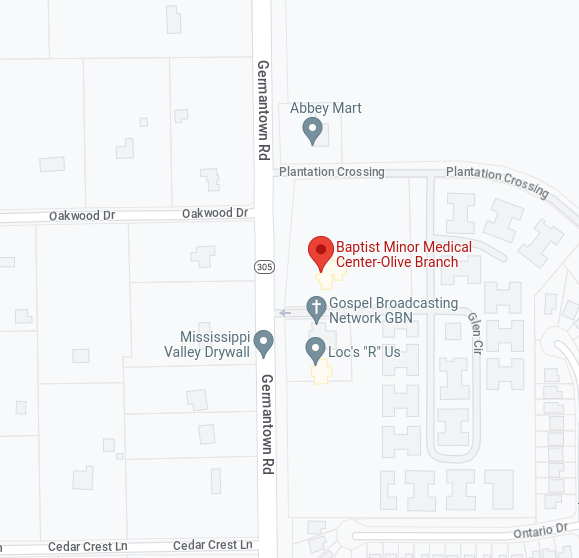 "We introduced minor medical centers to the Memphis area in 1985," said Dr. Mark Swanson, CEO of Baptist Medical Group. "Since starting these clinics, we have opened several hybrid clinics that allow us to provide both urgent care and primary care in one location, which means we can meet the immediate and long-term health needs of our community in one stop."
Baptist currently has four minor medical centers in the Memphis area. It has five hybrid primary care/urgent care clinics and 12 primary clinics throughout Shelby and DeSoto counties.
At the hybrid clinics, customers can walk in for care without appointments and can choose to continue their care with a familiar medical team for follow-up treatment and to manage chronic conditions.
"It's important that we focus on our strengths and provide quality and preventive care that's easy to access while also anticipating the future needs of patients," said Swanson. "As health care and medical technology evolve and patients' expectations change, the way we deliver care has to change. Patients will not lose any access to Baptist with the transition of our minor medical centers. We plan to open more modern walk-in/urgent care facilities this year to fully replace all volume seen in our minor medical centers."
There are several Baptist Medical Group clinics within a five-mile radius of the three centers that will close in Bartlett, East Memphis and Olive Branch. The fourth minor medical center in Cordova will remain open.
BMG plans to offer Baptist Minor Medical Center employees comparable positions at other BMG or Baptist Memorial Health Care locations in the Mid-South.
Learn more about Baptist Medical Group minor medical center at its website.