National Day of Prayer observed in DeSoto County
National Day of Prayer observances were held Thursday in Olive Branch and at the DeSoto County Courthouse in Hernando. The theme for this year's nationwide observance is "Exalt the Lord who has established us," from Colossians 2:6-7.
At both observances, prayers were said for seven specific areas: church, families, education, government, military, business, and media.
In Olive Branch, Mayor Ken Adams began the program by reading a proclamation declaring Thursday, May as National Day of Prayer Day in the city.
That was followed by prayers in the specific areas by the following: Crosspointe Church Pastor Doug Bell, Johnny Loper of J-Lo Fitness, Mark Clark of New Haliburton Missionary Baptist Church, Eastpoint Church Pastor John Allen May, U.S. Marine Corps Gunnery Sgt. Chris McGinnis of the Olive Branch High School Marine Corps JROTC program, Colonial Hills-Olive Branch Campus Pastor Frank Valenzano, and Hilliary Hamblin of Momentum Consulting.
The program ended with the singing of the Doxology, led by Brother Bill Britton of First Baptist Church of Olive Branch.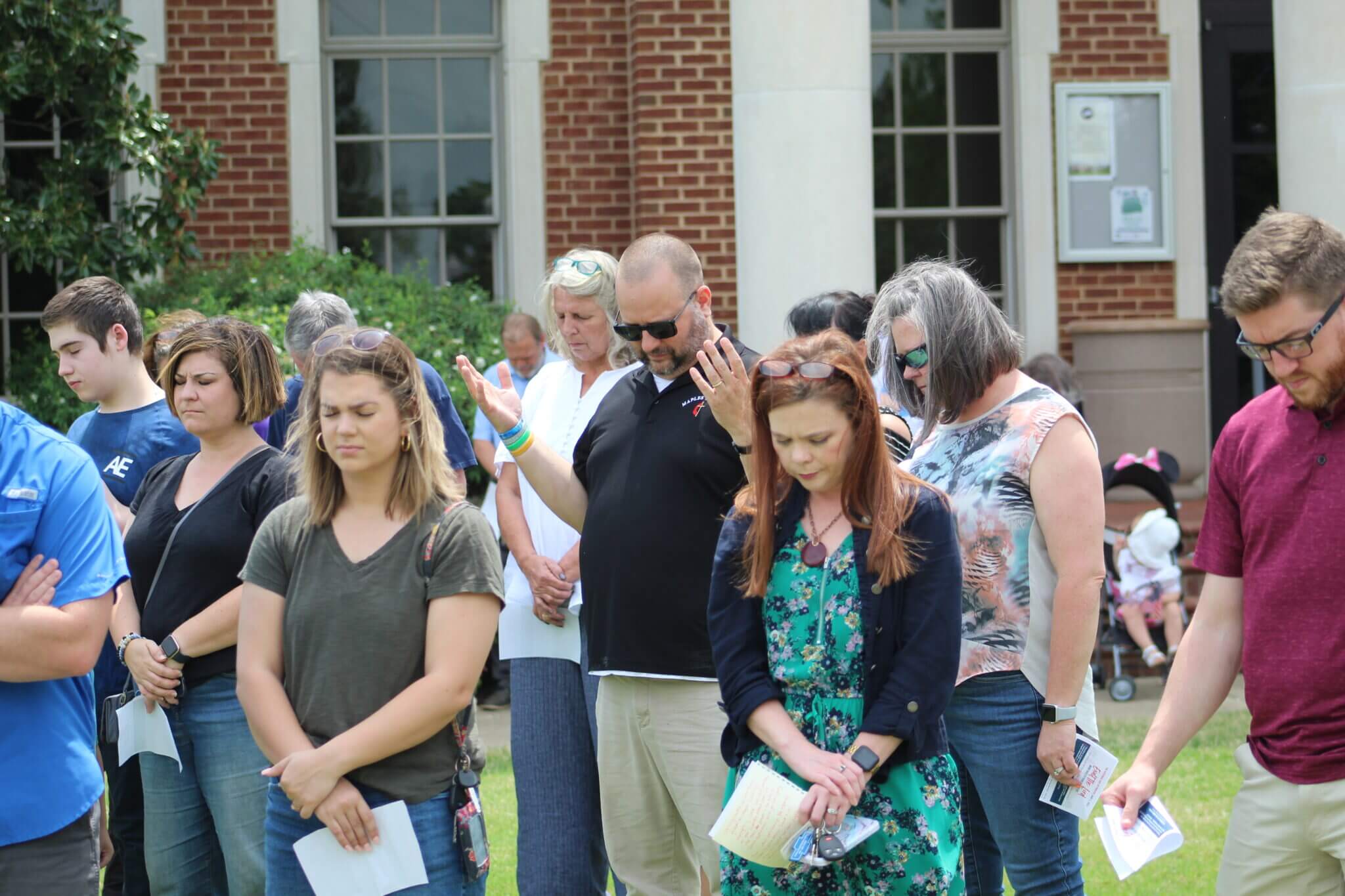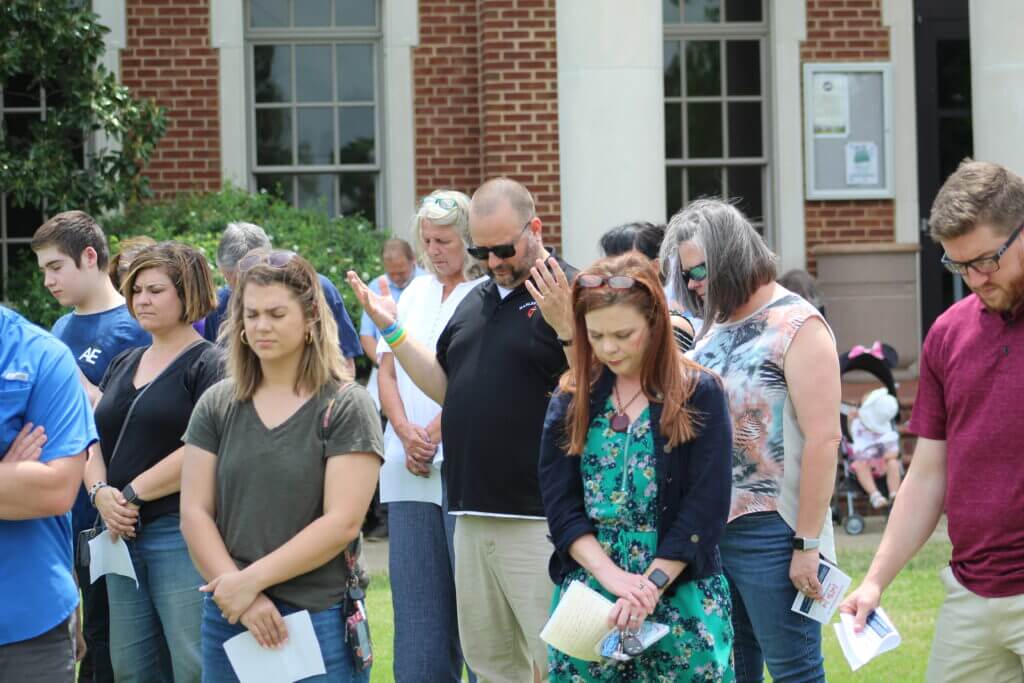 Led by the DeSoto County Board of Supervisors and the City of Hernando, the National Day of Prayer observance at the DeSoto County Courthouse in Hernando started at 7:30 a.m. A live stream of the program has been posted on the DeSoto County Government Facebook page: https://fb.watch/cPT_FBN3Vl/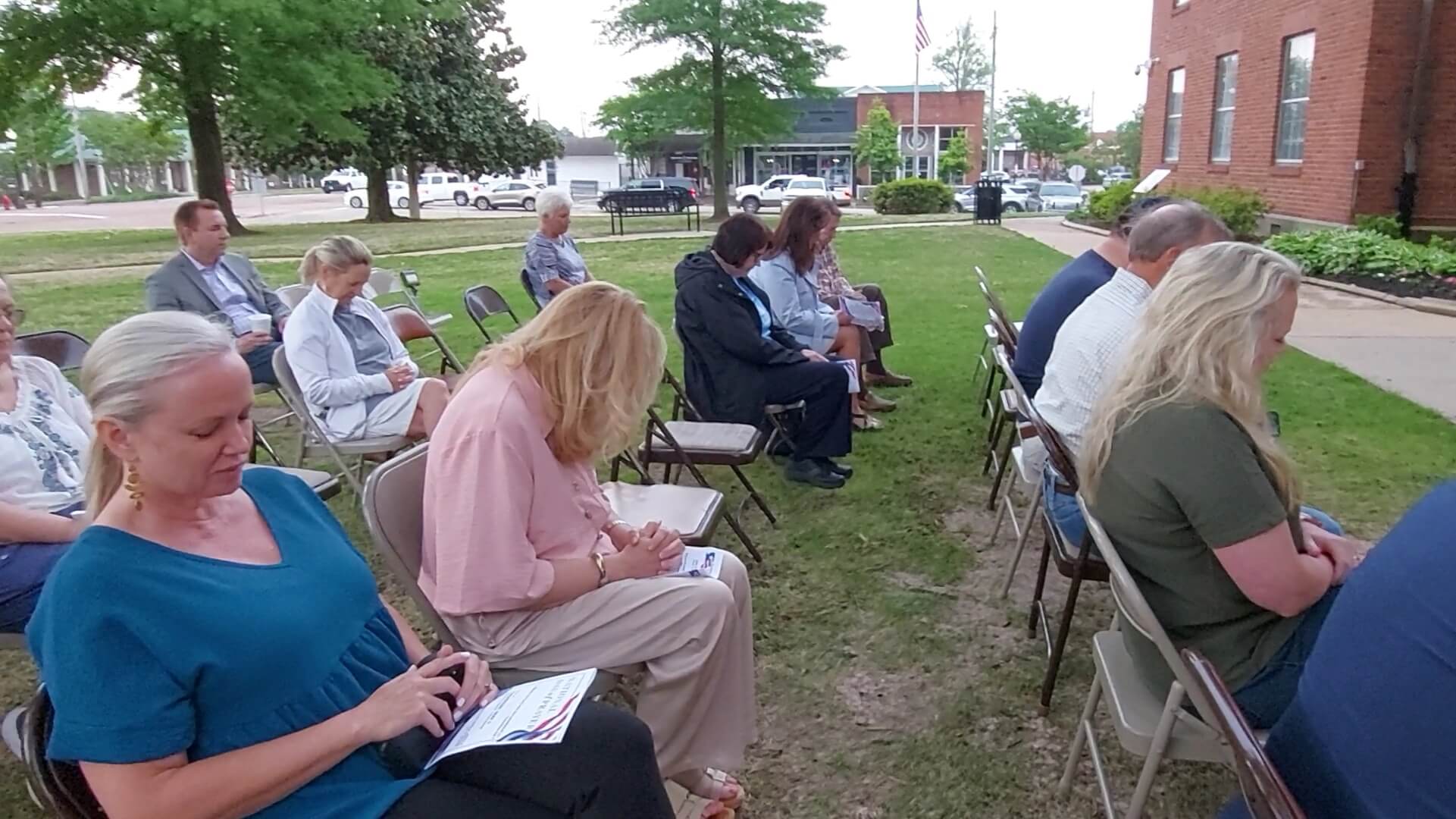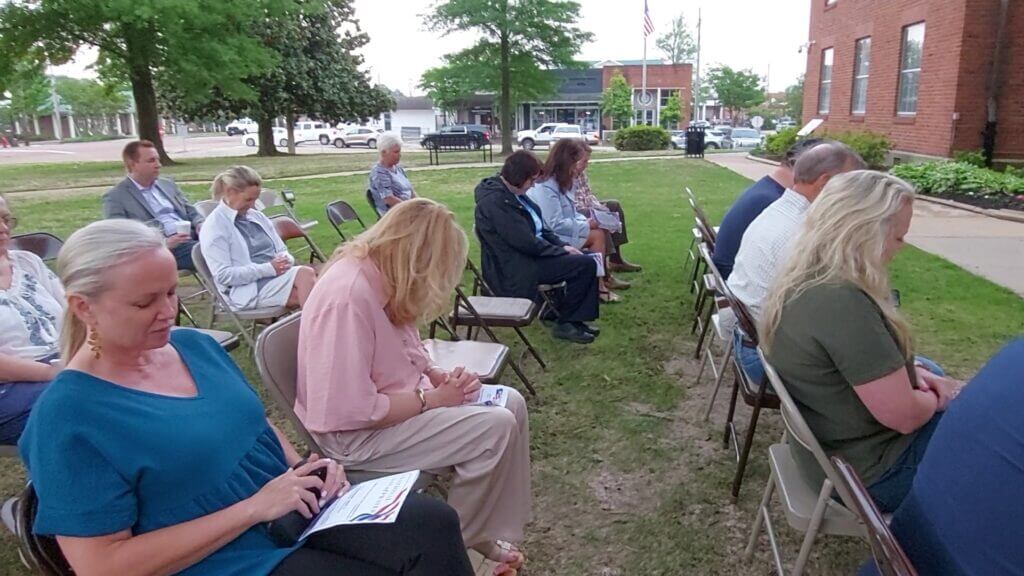 Following are the participants at the morning program in front of the DeSoto County Courthouse:
Welcome Message: District 5 Supervisor Lee Caldwell
Prayers for Centers of Influence, Government and First Responders: Board President/District 5 Supervisor Michael Lee
Military and Protection: Hernando Mayor Chip Johnson
Media and Business: District 2 Supervisor Mark Gardner
Education and Church: District 3 Supervisor Ray Denison
Family and Friends : District 5 Supervisor Lee Caldwell
Closing with the Lord's Prayer: District 1 Supervisor Jessie Medlin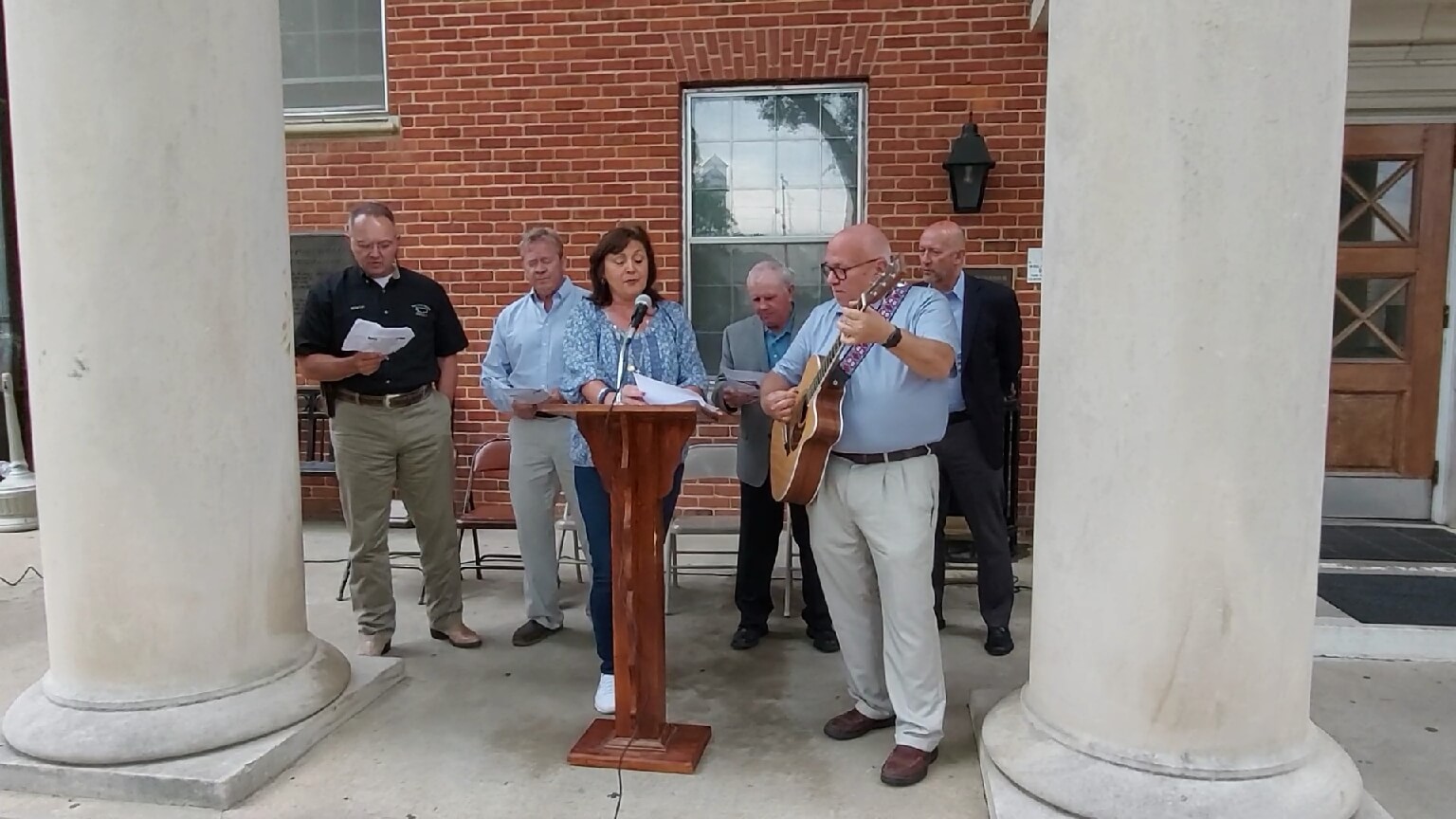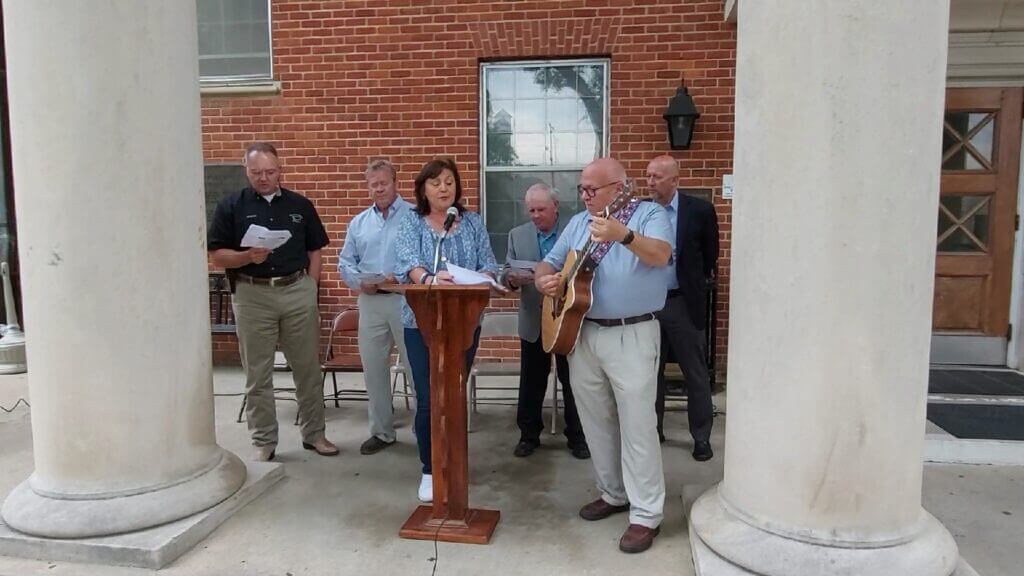 The National Day of Prayer is an annual observance held on the first Thursday of May, inviting people of all faiths to pray for the nation.
It was created in 1952 by a joint resolution of the United States Congress, and signed into law by President Harry S. Truman.
Photo: Mayor Ken Adams of Olive Branch reading the proclamation for National Day of Prayer in the city. (Bob Bakken/DeSoto County News)