National Day of Prayer in DeSoto County
Photo: Olive Branch City Alderman George Collins reading the National Day of Proclamation on behalf of Mayor Ken Adams on Thursday, May 4. (Bob Bakken/desotocountynews.com)
DeSoto County residents joined millions across the nation Thursday, May 4 to offer prayers for the country during the annual observance of National Day of Prayer. The theme of National Day of Prayer this year was "Pray Fervently and Avail Much," basing the day on James 5:16 in the Bible.
One at a time, people stepped forward to prayer for certain areas of need, from the government, to families, business, and churches.
The Olive Branch community has held a National Day of Prayer service in front of City Hall for close to 20 years, and did so again Thursday at 12 noon. Church community, and business leaders in Olive Branch came together to pray for the city and the country. Following are photos of the participants in the service and the areas of life they prayed for. Olive Branch Police Bill Cox led those attending in the Pledge of Allegiance.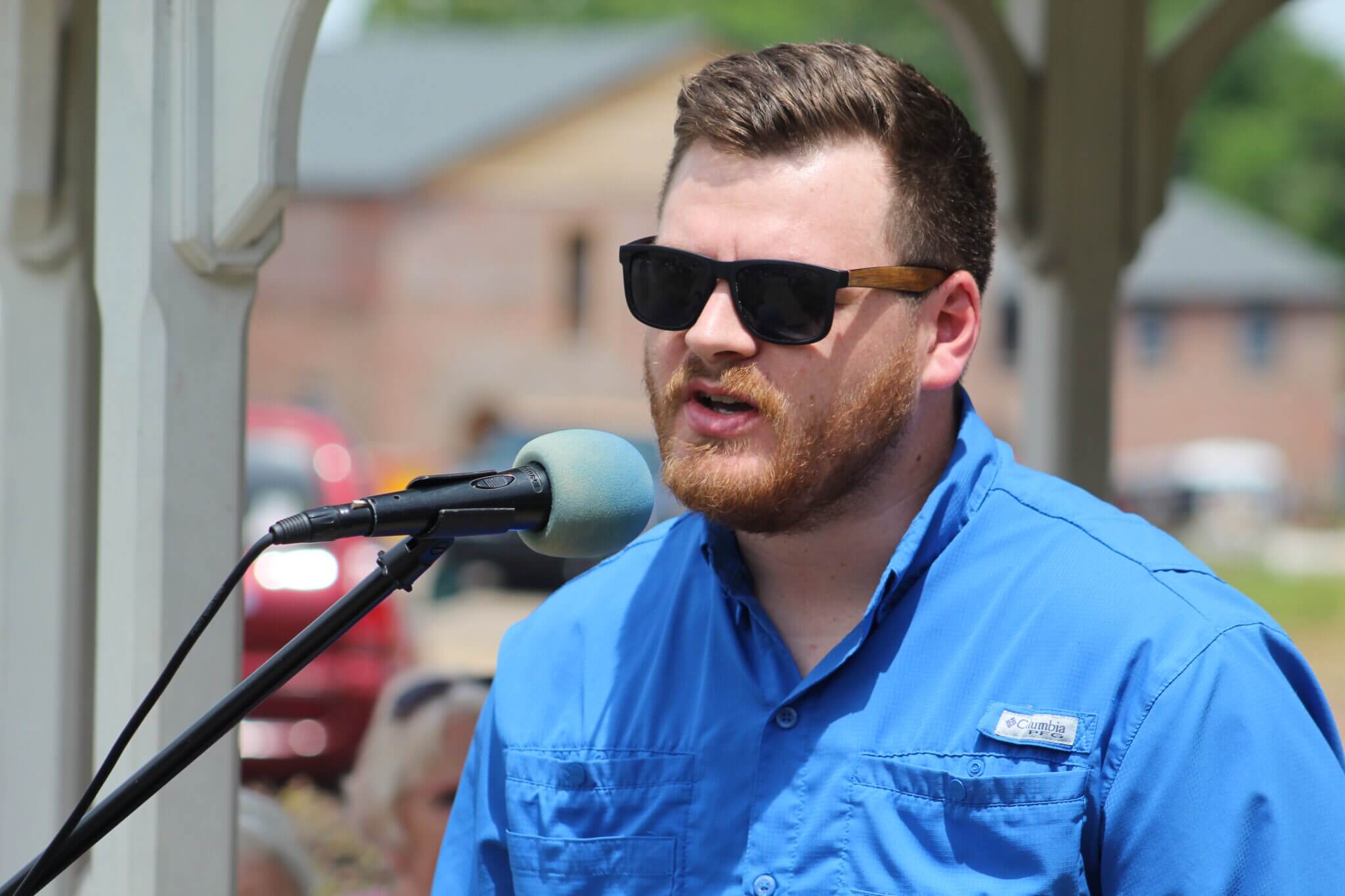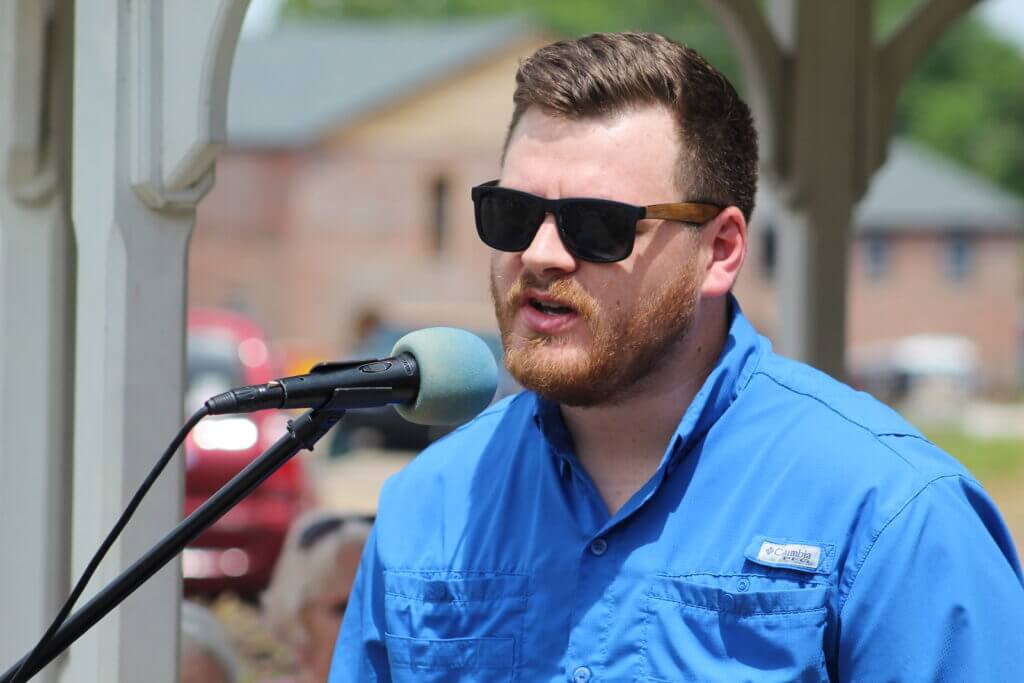 A similar event was held in front of the DeSoto County Courthouse in Hernando early Thursday morning with county officials taking part.