More Golden Arches coming to Horn Lake
Mid-July opening projected for next area McDonald's restaurant, the second in the city
Sometime in mid-July, Horn Lake area fans of quarter-pounders and the best fries around won't have just one set of Golden Arches to stop at.
Friday, local McDonald's owner/operator Robert Mignosi and his JRM Enterprises team celebrated the start of construction for a new McDonald's restaurant off Goodman Road West in Horn Lake. The restaurant will face the Walmart Supercenter near the intersection of Goodman Road West and Horn Lake Road.
Mignosi and his team were joined by Horn Lake Mayor Allen Latimer, the Horn Lake Chamber of Commerce, and other area leaders, including DeSoto County Supervisor Ray Denison.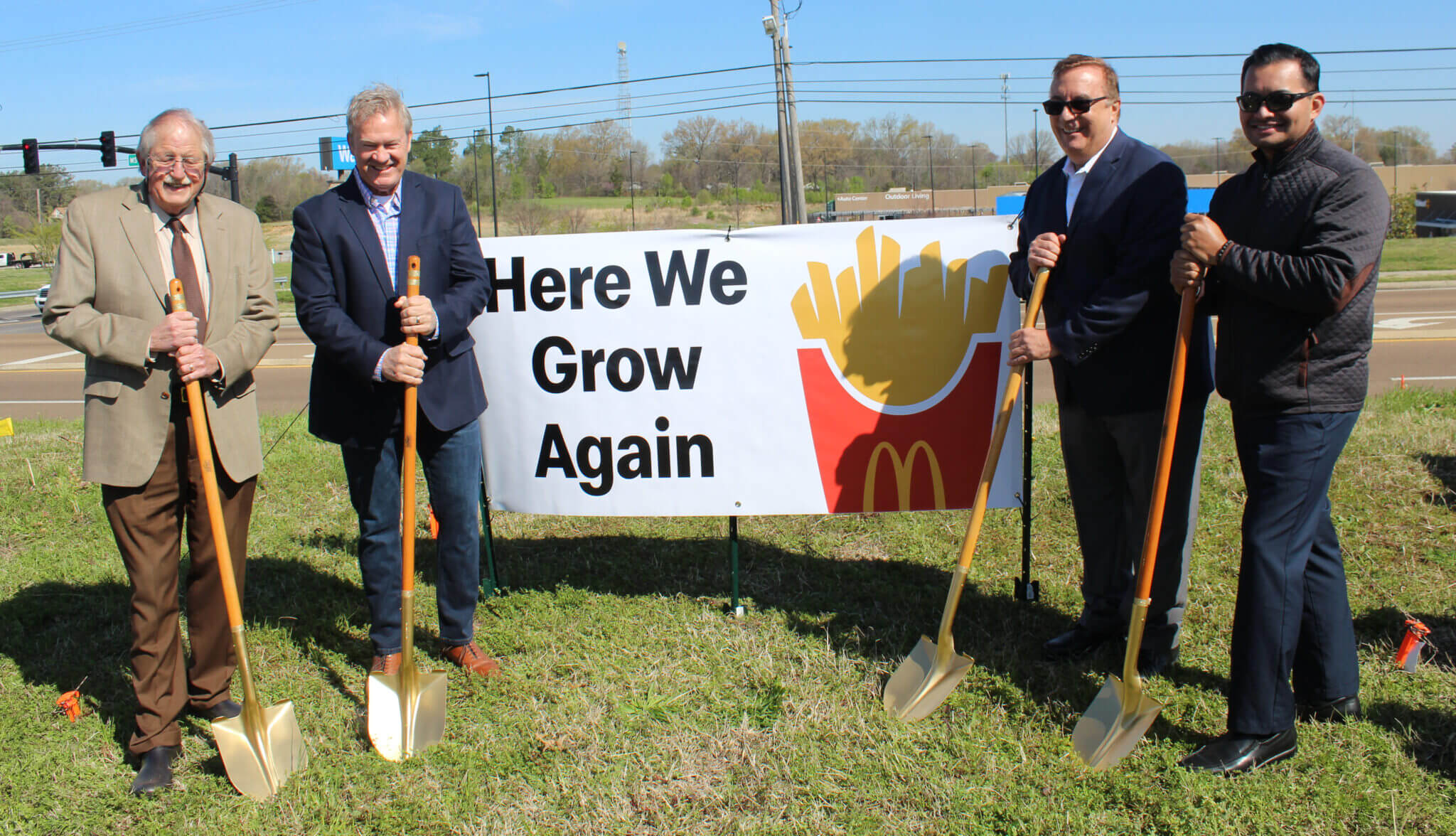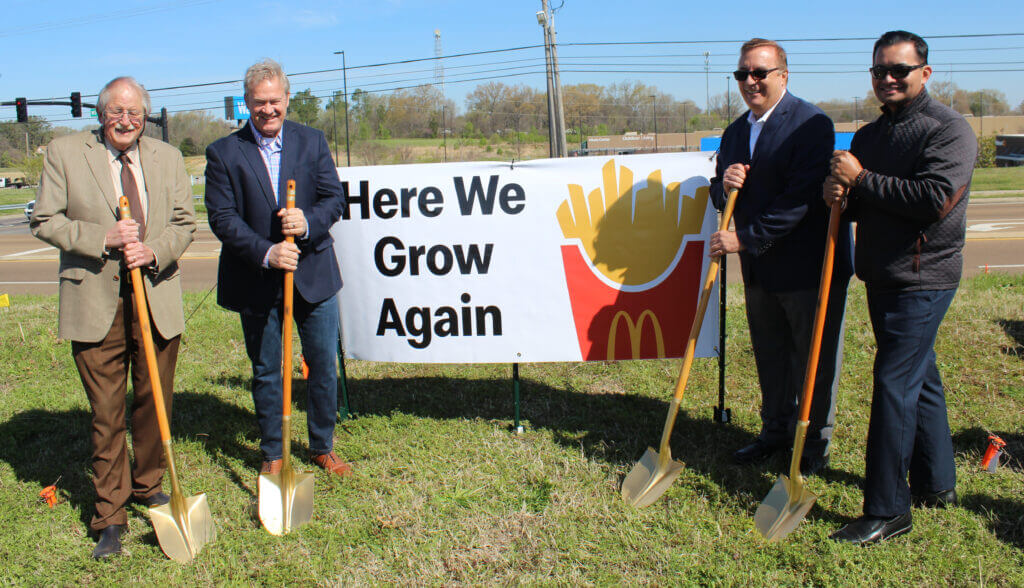 The supervisor, who represents the area where the new McDonald's is the built, said the Golden Arches were part of his youthful years growing up in Horn Lake.
"When I was a kid growing up, we started every morning going to McDonald's as high school kids," Denison related. "Every Friday and Saturday afternoon and evening we started off at McDonald's. It was a social gathering point."
It will take just over three months to construct Horn Lake's second McDonald's at a newly constructed street at 4170 Fountain Lane, just west of the new Aldi's grocery store.
Mignosi said about 70 employees will be hired in what many call "America's Best First Job."
This Horn Lake restaurant will offer the PlayPlace feature for kids to play in while moms and dads enjoy their food.
This location is one of several Mignosi and his company owns in North Mississippi, he said.
"We have two in Olive Branch, one on Hacks Cross and one on Goodman Road," MIgnosi explained. "We have the two in Southaven, at Getwell Road and also on Goodman Road, and we also picked up one in Holly Springs and we have two in Batesville."
In addition to economic growth and investment in the community, McDonald's offers employees flexible scheduling, extensive training, advancement opportunities and the opportunity to benefit from telehealth and other employee assistance programs. McDonald's serves a variety of menu options made with quality ingredients to more than 25 million customers every day. Ninety-five percent of McDonald's 14,000 U.S. restaurants are independently owned and operated by businessmen and women.