Mixed-use development planned for Olive Branch
Photo: A rendering drawing of the Oakridge Commons development set to be built in Olive Branch. (Courtesy photo)
What is now an empty lot at the intersection of Highway 178 and Magnolia Drive in Olive Branch is now planned to become a unique multi-use residential-commercial development to be completed within the 18 months.  
Called Oakridge Commons, developer Donny Singh said the needed approvals have taken place to now start construction later this year.
"We actually bought that site about six or seven years ago," Singh said. "We're looking to start construction in the fourth quarter of 2022 and it should be completed by the third quarter of 2023."
Singh said the development will have apartments and residential units along with commercial space to provide an upscale experience, with residences of one-and-two-bedroom designs
"It's something new and something different that we don't have in Olive Branch currently," Singh said, adding, "Olive Branch is a city that caters a lot to families and such, but there are certain types of dynamics where you may not know how long you are going to be here and you need a place to live."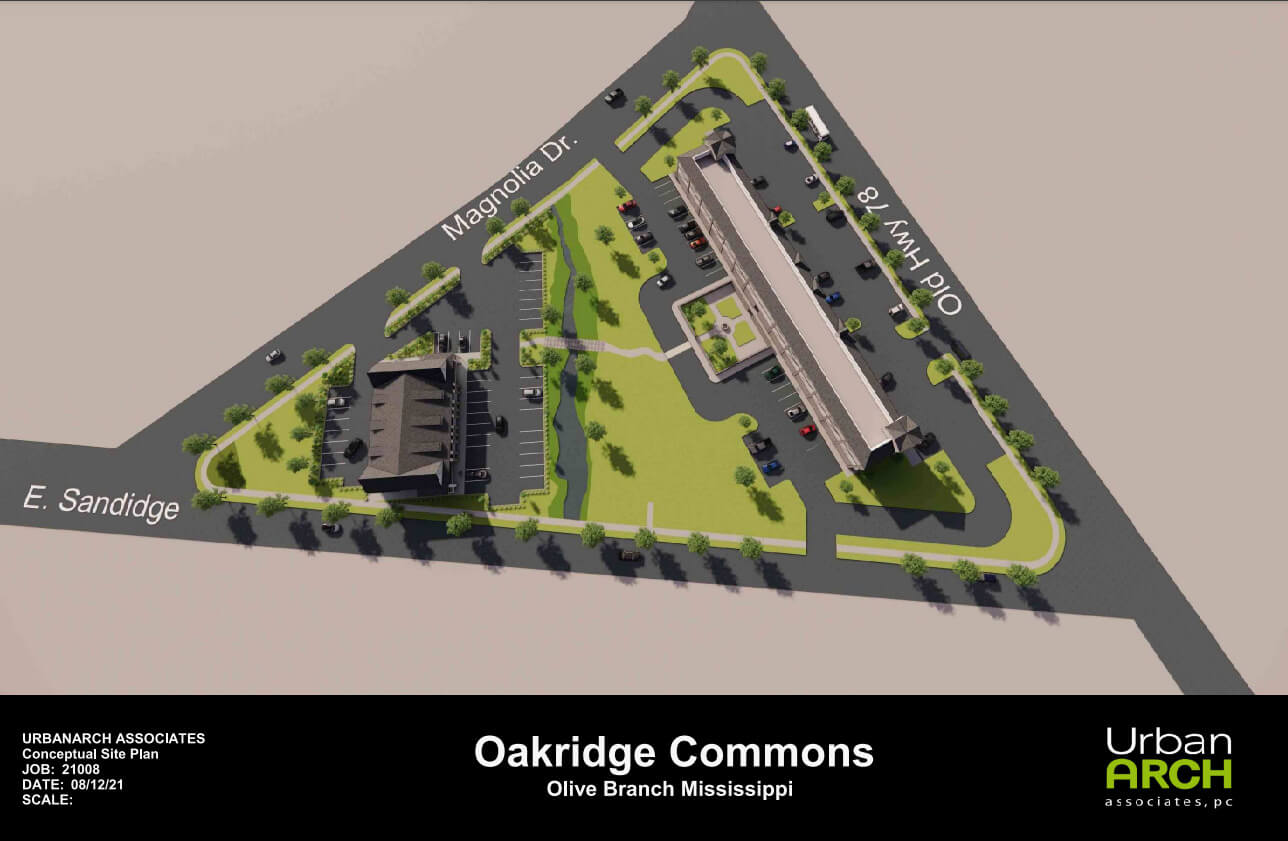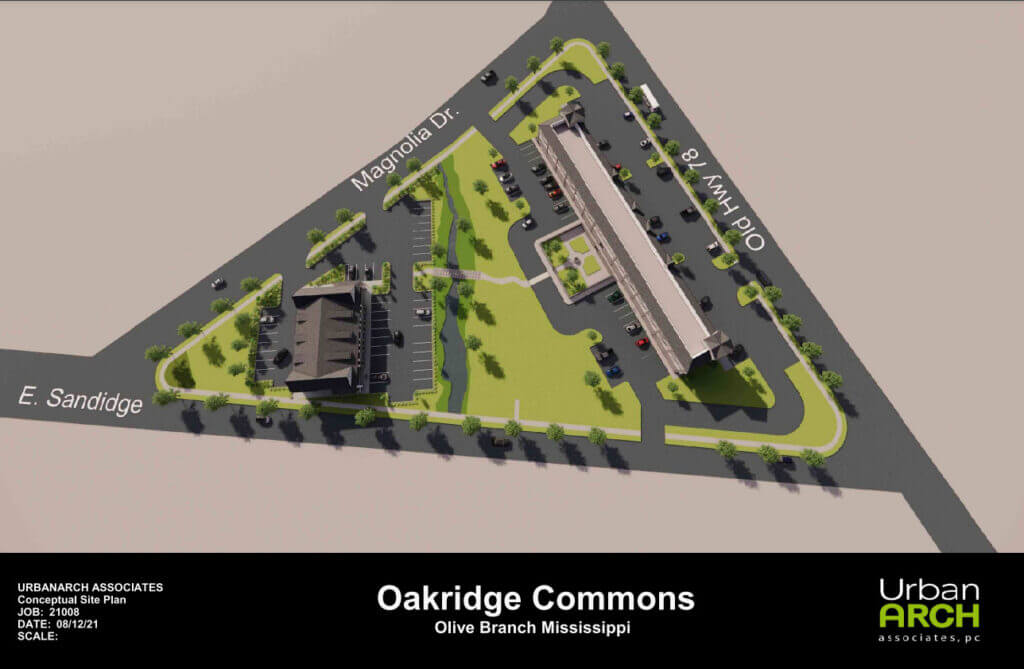 There will be two buildings as part of the 4.19 acres, one that will include apartments and office space in a two-story building. Another building will have 45 units, a fitness center and commercial spaces. There will be an on-site management office, controlled access, parks and green space, and the residential units will have luxury finishes. Singh said one area will be designed to provide availability for residents to use for office-type work and as a conference area.
"One thing that we're going to incorporate in this is to have one bay, an office area that can be used by any of our tenants," he said. "They can scan in and scan out and pretty much rent a desk. If you need a conference room, they can do that too. This will cater to the work-from-home people."
Singh points out the development will have character and be attractive as a residential and commercial area.
"We don't want to build something just to build it," Singh said. "I think this gives a little more and is something with character. We will have brick and stone and things like that, very neutral colors. We're aiming for the mid-to-upper tier demographic. Our one-bedrooms, we're aiming at about $1,300 a month, two-bedrooms will start at $1,800. In order to get those rates, we're going to have to deliver a really top-quality product."
For more information on Oakridge Commons, visit the Singh Development Inc. website.