Mayor talks Pepper Chase extension, markers in blog post
Southaven Mayor Darren Musselwhite this week touched on a couple of things in his most recent blog postings from the "Mayor's Report" on the official city website.
One involved the work of extending Pepper Chase Road south from the Landers Center. Musselwhite said the work is underway and is making significant progress.
"I've been pleading with MDOT and the state of Mississippi for nine years to fund and complete the I-55 Widening Project which would include the widening of Church Road and rework the Church Road Interchange to mitigate tremendous traffic congestion," Musselwhite said. "These discussions are still underway, but while battling this problem, we capitalized on the opportunity to secure some state funding from the Mississippi Development Authority (MDA) because of safe access needs of the new Medline development."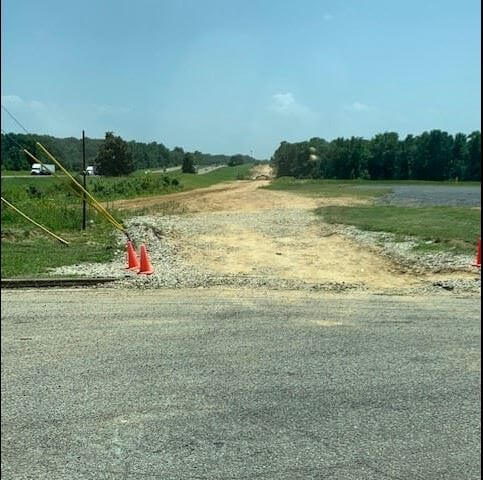 As a result, Pepper Chase being extended southward is expected to relieve congestion in the area, especially when heavily-attended events take place at the Landers Center.
"This is a $4.1 million project that received $3.6 million from MDA with the balance being funded by DeSoto County and the City of Southaven," said Musselwhite.
According to the mayor, the Pepper Chase connection will begin where Pepper Chase currently ends parallel to I-55 on the southeast corner of the Landers Center. It will proceed southward parallel to I-55 past Medline and tie-in with new signalization to Highway 51 just north of Star Landing Rd.
The project is expected to be completed late this year.
Mayor Musselwhite also wrote that additional historical markers will begin to appear in and around Southaven in the future.
He said there are "special places," as he called them, that have historical value and markers should note where they are located.
"These signs will provide historical education for these citizens and increase pride in "our story" for many," said Musselwhite.
Some of the locations the mayor said would be noted are:
The Donnie Woods Field
The Jaycee Pool
"The Hole" at Caprock Cove Park
Cherry Valley Park
The Jago Community
"The Tree" on Stateline Road
The Chickasaw Indian Trail