Kidnapping suspect sought
Southaven police are investigating a kidnapping and home invasion on Saturday. The person who was kidnapped escaped and is safe, while police are looking for the suspect.
A call was received to the police about the incident on Casey Lane. When officers arrived the found the victim and started the investigation.
They learned the female victim had been kidnapped, assaulted and robbed by her ex-boyfriend, who was identified as Michael Wilson, age 28 of Southaven.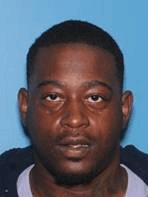 Wilson is alleged to have taken the victim's vehicle and fled after the woman escaped to a neighbor's home to call police. 
The vehicle is described as a 2008 white Chevy Tahoe with Mississippi license plate 3T82WY.
If anyone has any information about the location of the suspect or the vehicle, you are asked to contact the Southaven police at 662-393-8652 or by email at tips@southaven.org.