K9 dog helps catch a criminal in child exploitation case
Man's best friend has come through again and a suspect is in jail because of it.
The DeSoto County Sheriff's Department this week posted a photo of its ESD (Electronic Storage Detection) K9 dog named Gilly, who according to a Facebook post from the Sheriff's Department found two laptops during the execution of a search warrant.
Because of the discovery, a suspect is in jail on three counts of child exploitation and awaiting a court date on the charges.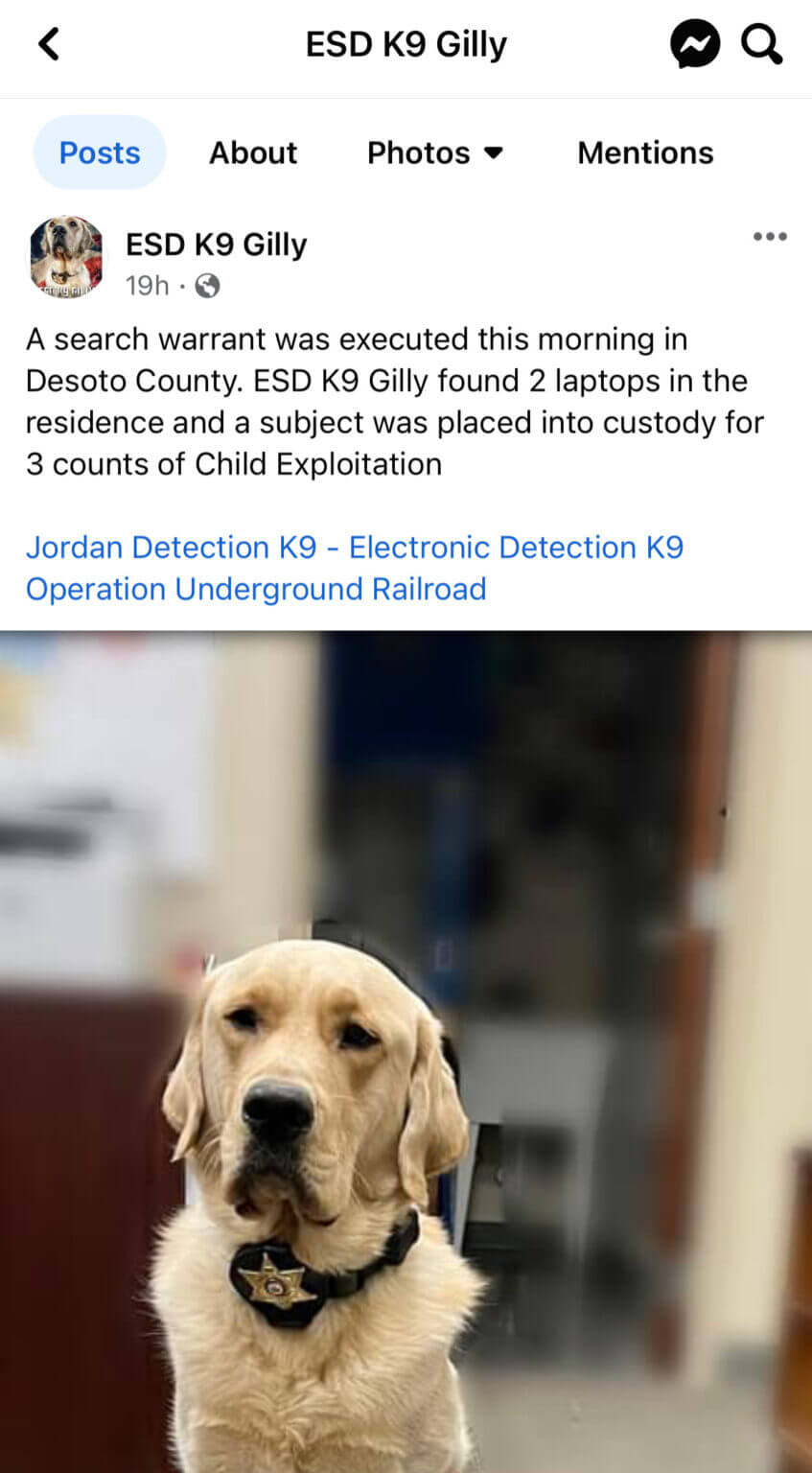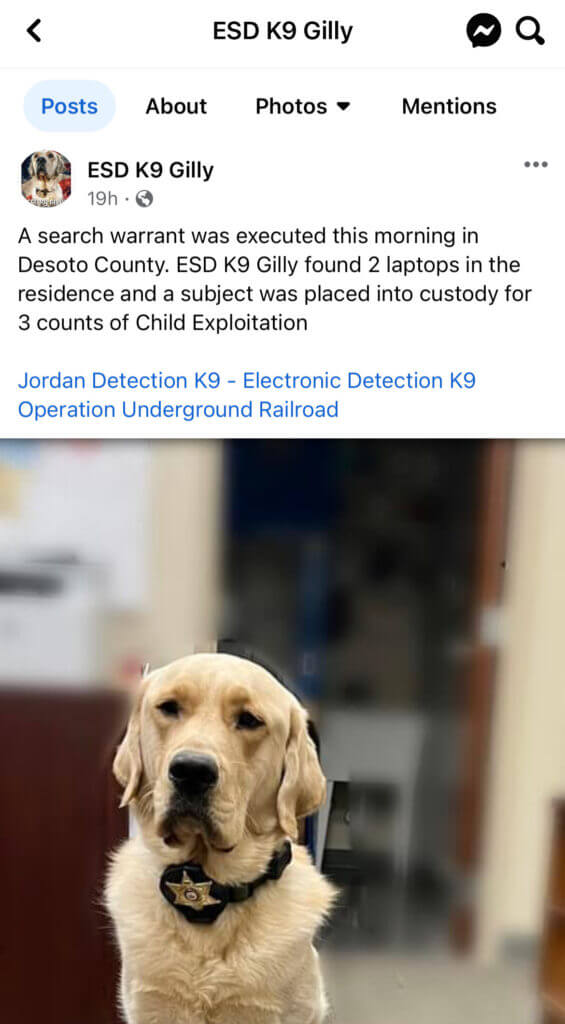 ESD K9s are dogs that are specially trained to detect the presence of electronic media storage or other digital evidence, such as hard drives, USB drives, and cell phones. Gilly was able to sniff out the laptops during the search and deputies were then able to find the evidence to arrest and charge the suspect in the case.