It's Everything But Donuts at new bakery, bistro
The uniqueness of a new gourmet New York Style bakery and bistro in DeSoto County featuring cheesecakes, bread, giant cookies, brownies and bars, tarts, and more is what it has to offer, but equally important is what it does not have. After all, it is EBD…as in Everything But Donuts.
EBD Bakery has just opened in the Southaven Commons, 775 Goodman Road East, located next to Avellino's. A ribbon-cutting event and grand opening with the Southaven Chamber of Commerce was held Friday morning, July 1.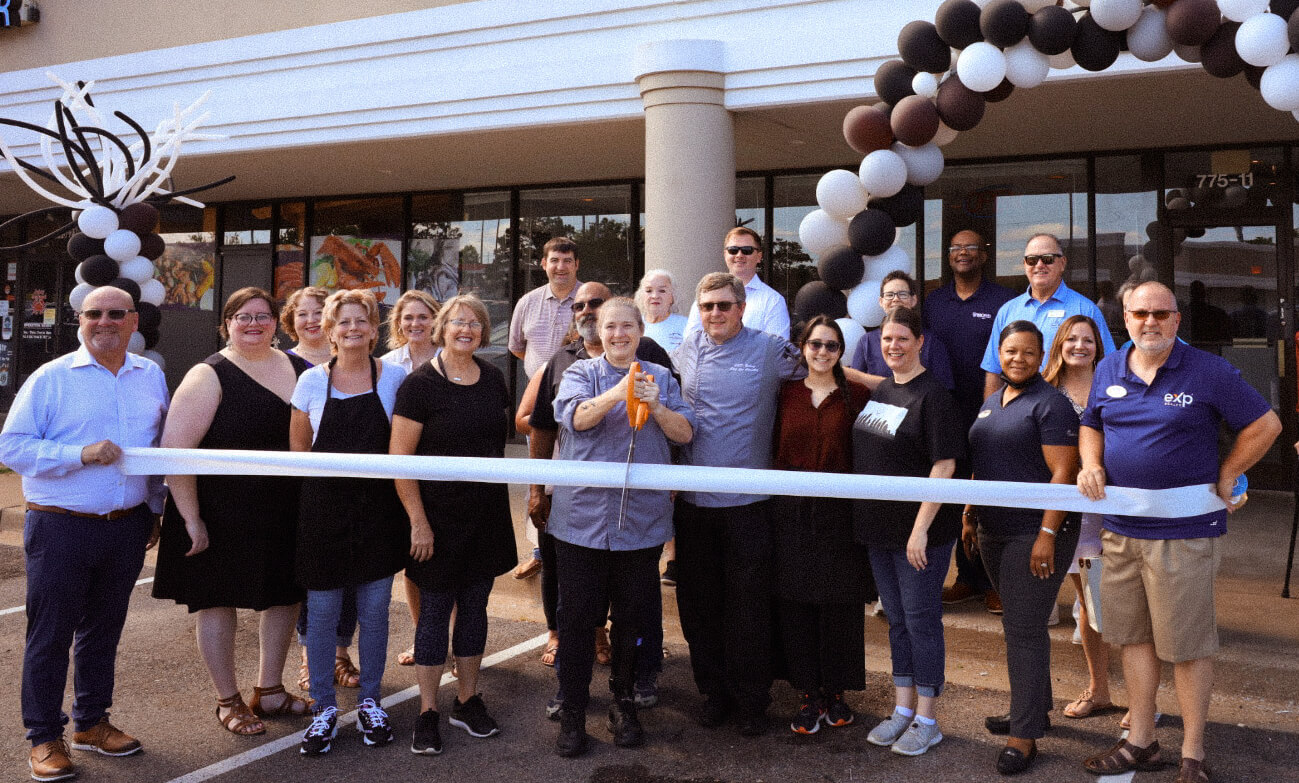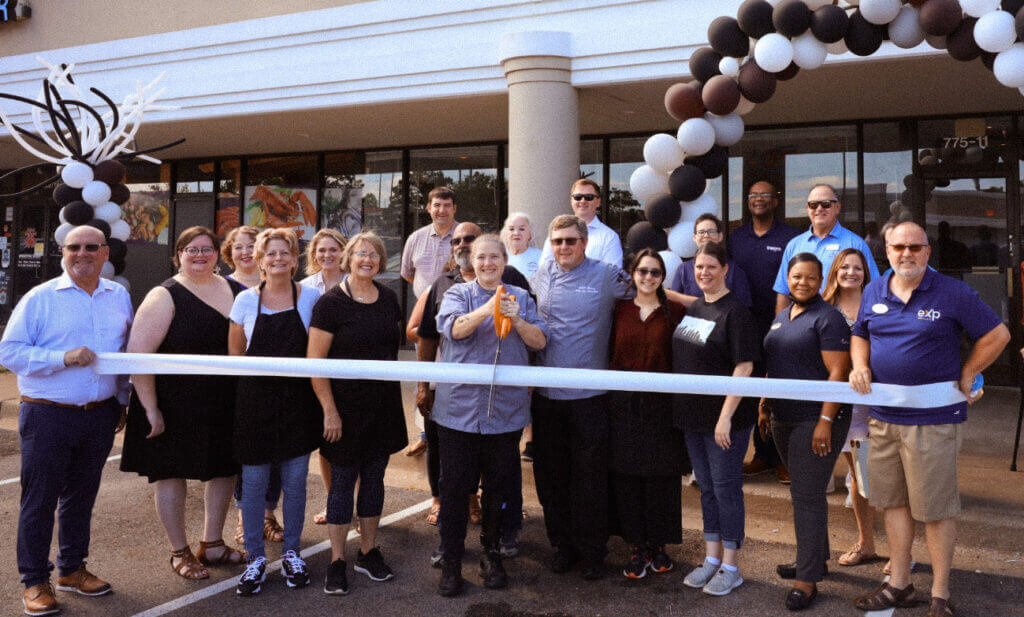 Experienced in the food service and culinary arts industry, Jim Chandler and Apollo Garcia have opened EBD Bakery, and according to Garcia, not having doughnuts on the menu is done on purpose.
"We (Jim) and I met and we decided to create a bakery and make fresh breads and cupcakes and all kinds of other good stuff," Garcia said. "We decided there is a doughnut shop on every corner here and it's as common as Starbucks, so we wanted to do everything but (doughnuts). We love our breads and with both of us being from New York originally it seemed like a perfect fit."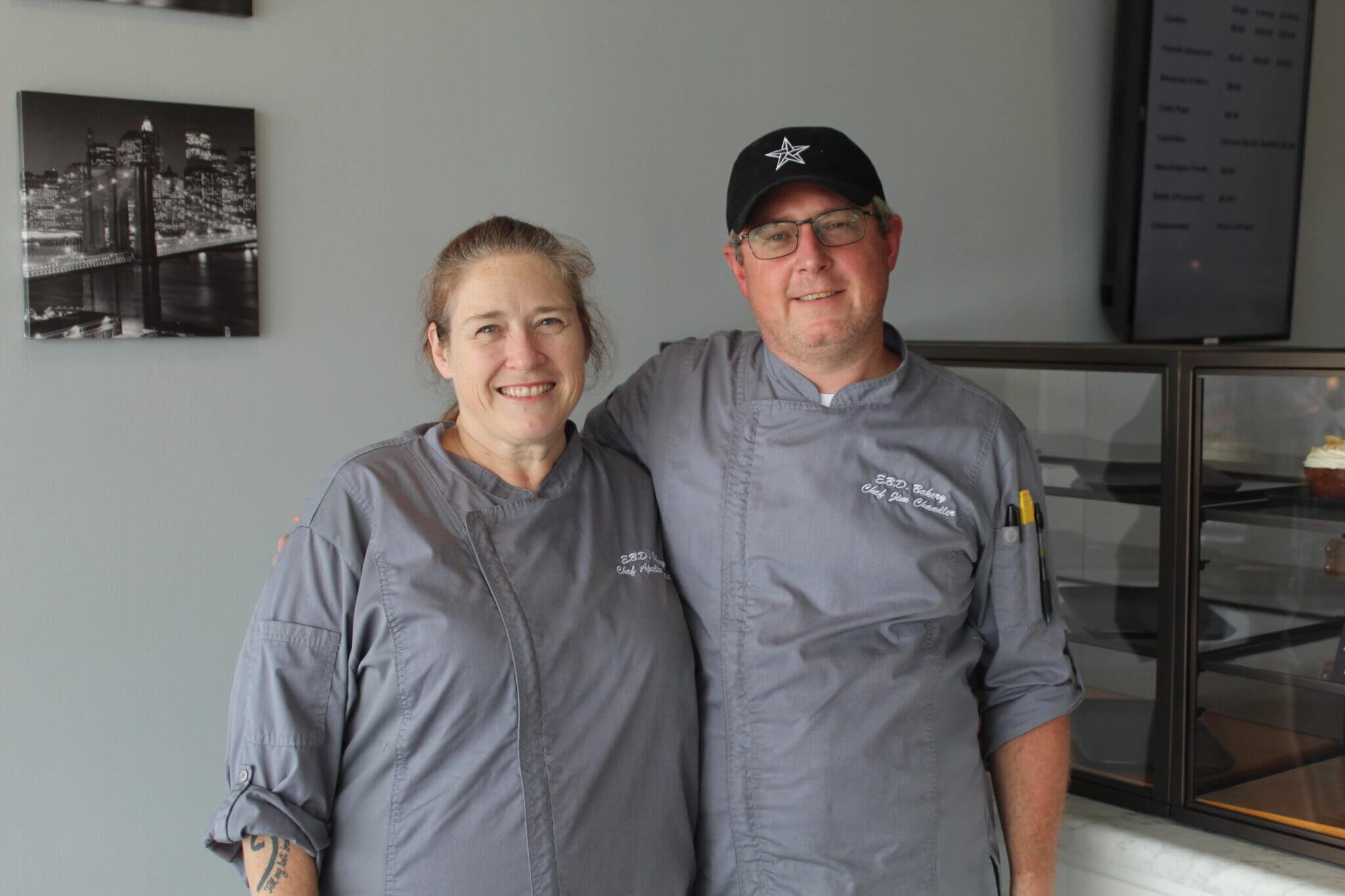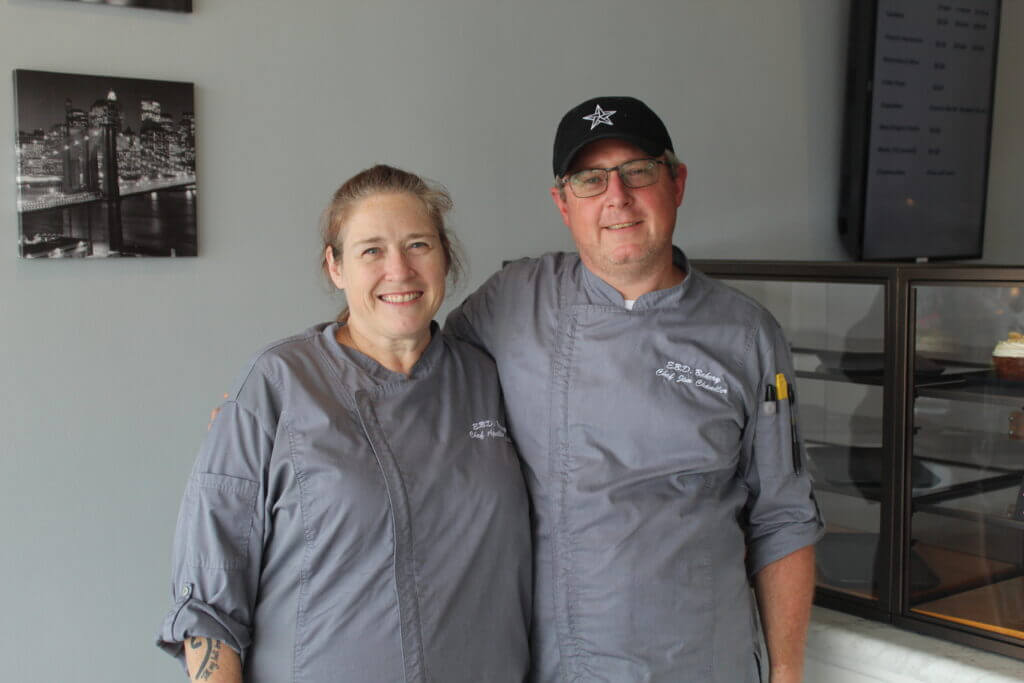 Chander, who has 25 years of experience in Mid-South culinary arts, believes EBD Bakery will become a great breakfast spot for a breakfast sandwich, and for English muffins, croissants, and bagels.
"We make a lot of cheesecakes in a very small, four-and-a-half inch cheesecake that's perfect for 1-2 people to eat on," Chandler said. "We're all about flavor infusions. We're trying to provide a neighborhood bakery."
Chandler and Garcia came together after differing culinary journeys. Chandler moved to the Mid-South and started by working in local restaurants, which led to a degree in food and beverage management and culinary arts from Southwest Tennessee Community College.
"It was really being an opening cook at Firebirds and the management team there that intrigued me to go further with food service," Chandler said. "That ended up with me enrolling in culinary school and after that started working in a lot of large kitchens, like the Peabody Hotel, the Marriott and the Memphis Country Club."
Chandler actually began his career at West Street Diner in Germantown as a teenager and worked his way up from there. He has managed large kitchens as a senior executive chef at Baptist Memorial Hospital-Memphis and as executive chef at St. Francis Hospital in Memphis.
Garcia left New York for California and then to Colorado for 27 years before her husband's job change brought them to DeSoto County a year-and-a-half ago. She brought her cheesecake company, Brooklyn Cheesecake Company, with her from Colorado, which she operated before she and Chandler joined to start EBD Bakery.
Both believe they are starting something that people are looking for.
"All of her (Garcia's) friends and everybody she's gotten to meet in her time here were craving something like this," Chandler said. "We've had quite a few of our customers tell us that what we're doing is unique and that it's not something they have seen in the area before. That gives us hope and promise to bring in something that they're looking for and something of variety."
The customer potential is certainly there along busy Goodman Road, where Chandler said about 60,000 vehicles pass by every day.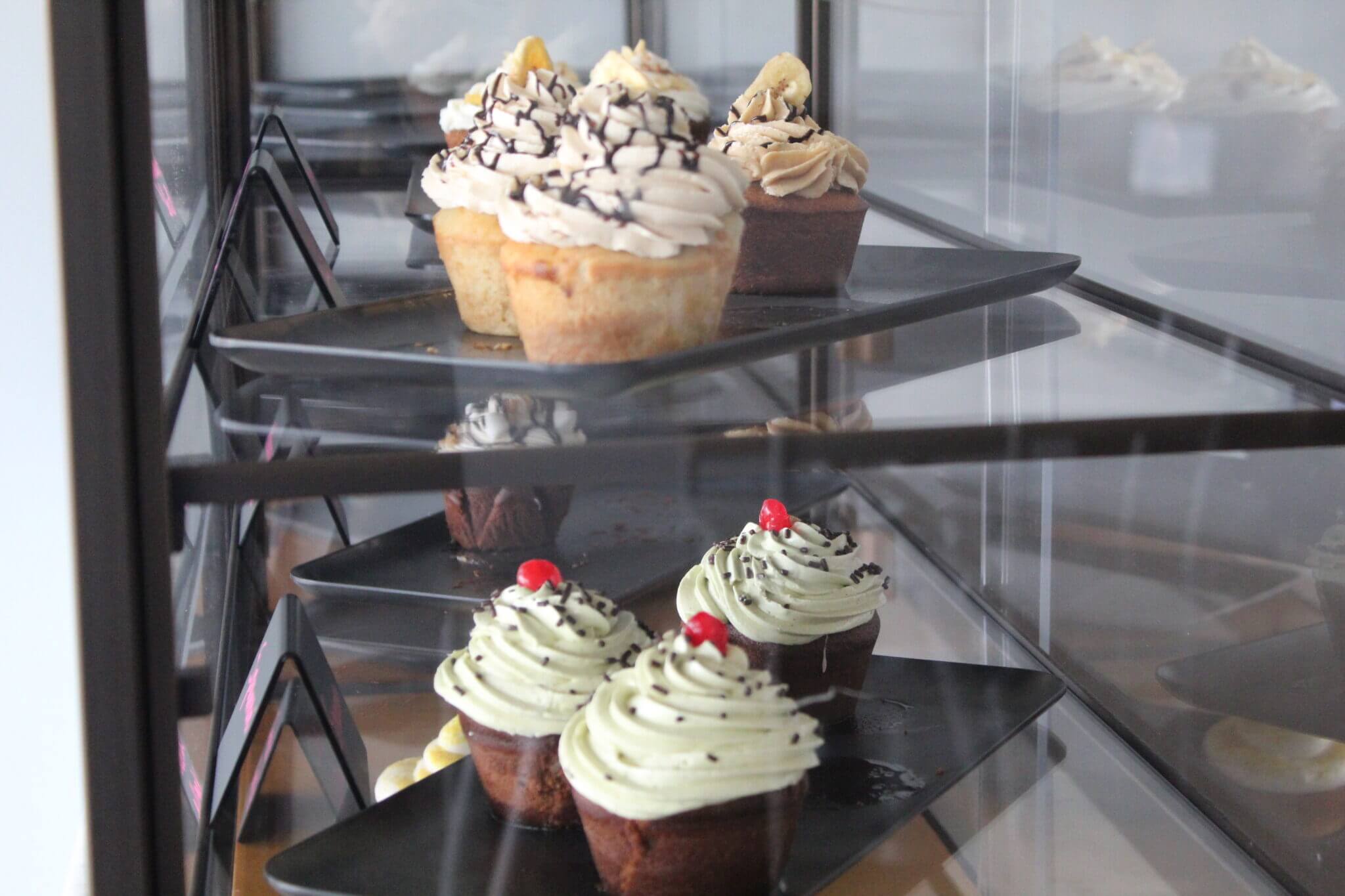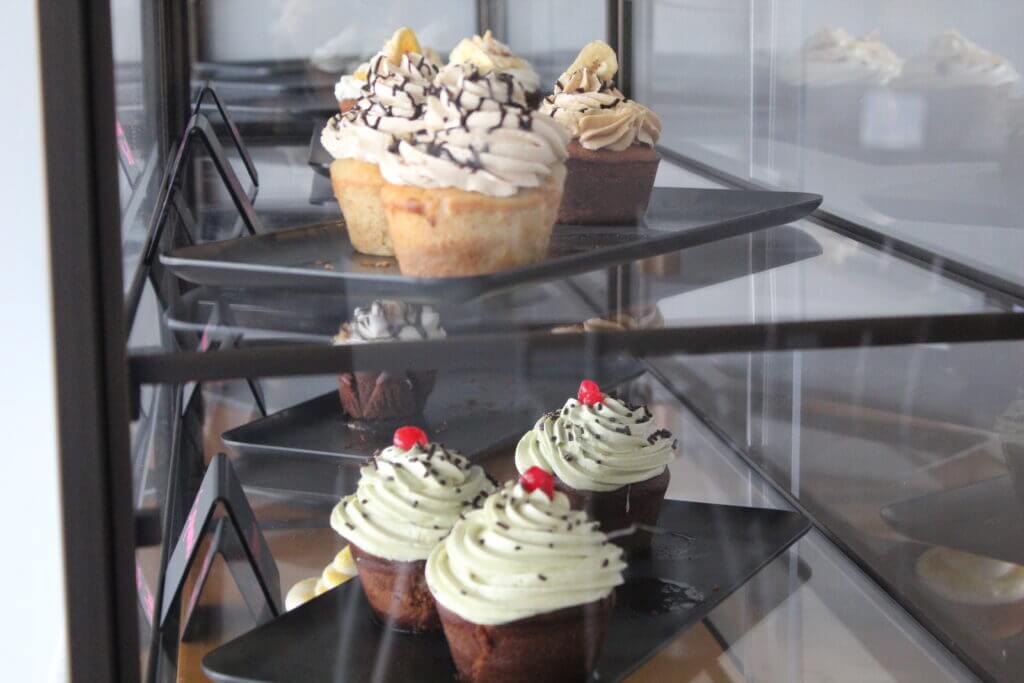 EBD Bakery will also offer a light lunch menu with some salad and sandwich items.
"I think our options are unique and different enough that we will not be competing against other places nearby," Chandler said.
Past operating a successful business and providing delicious food items, Chandler and Garcia want to actively support the community. One way that's initially being done is through a program Garcia started to raise funds for St. Jude Children's Research Hospital in Memphis. It's a baking challenge Garcia first learned about through the St. Jude Facebook page.
"They wanted bakers to bake their stuff, sell it, and donate the money to St. Jude," Garcia explained. "What we decided to help support St. Jude is by letting each of our employees pick their favorite item. One hundred percent of the profits from the sale of those items will go to St. Jude."
Garcia added that a donation box is also found at the counter where customers can donate specifically without purchasing the featured item.
"We will continue to do it through the summer and then in September we'll change our cause and start raising money for a different cause," Garcia added. "It's our way of social responsibility, giving back and keeping it local and trying to do as much good as we can."
If that's not enough, Chandler said they will be entering the catering business in mid-July when they assume the client list and bookings of John Woods' First Choice Catering. The well-known Woods is retiring after about 30 years in the catering business.
Chandler added they also plan to provide cooking classes in space being provided by Melissa Cookston of Memphis Barbeque Company and BBQ All-Stars, which is also located in the Southaven Commons.
Chandler expects they will soon be a well-recognized name in the DeSoto County food community.
"We really want to strive for a community food empire here in Southaven," he said. "I think we have a very aggressive track over the next 10 years to find ourselves in food trucks and catering plus our bakery and a diner would be our next location that we would look into doing."
Hours for EBD Bakery are from 6 a.m.-6 p.m. Monday-Thursday, 6 a.m.-8 p.m. on Friday and Saturday, and closed on Sunday. Chandler hopes people will remember to special order something to pick up Saturday and take to Sunday School or whatever on Sunday morning.
"We would love to do pickup orders on Saturday for someone who wants to take something with them to Sunday School or church on Sunday," Chandler said. "We do special orders for any type of function."
And they'll have most everything for you to select from. That is everything… but donuts. After all, they are EBD, you know.