Austin Woods of Horn Lake has worked in the lawn spray division of Michael Hatcher and Associates, 8365 Center Hill Road in Olive Branch, for just a couple of weeks. He was just hired there to join about 155 fellow team members on the production team for the well-known commercial and residential landscaping company. Woods said he had never met Hatcher personally before Friday.
Yet, on a Friday afternoon as Woods was checking out for the holiday weekend, there he was, Hatcher himself, directing one of his leadership team members to fill Woods' car with gasoline.
At the same time, Hatcher held a $50 Kroger gift card with Woods' name on it, ready to give him for some extra groceries, maybe for a weekend July Fourth barbecue. 
One by one as they were set to finish their work for the week, field team members were able to drive up, get their vehicles filled with up to 15 gallons of gas, and Friday also received a Kroger gift card as thanks for a job well done.
And with the rising price of gas and groceries nowadays, for 155 employees this is not a cheap token of appreciation.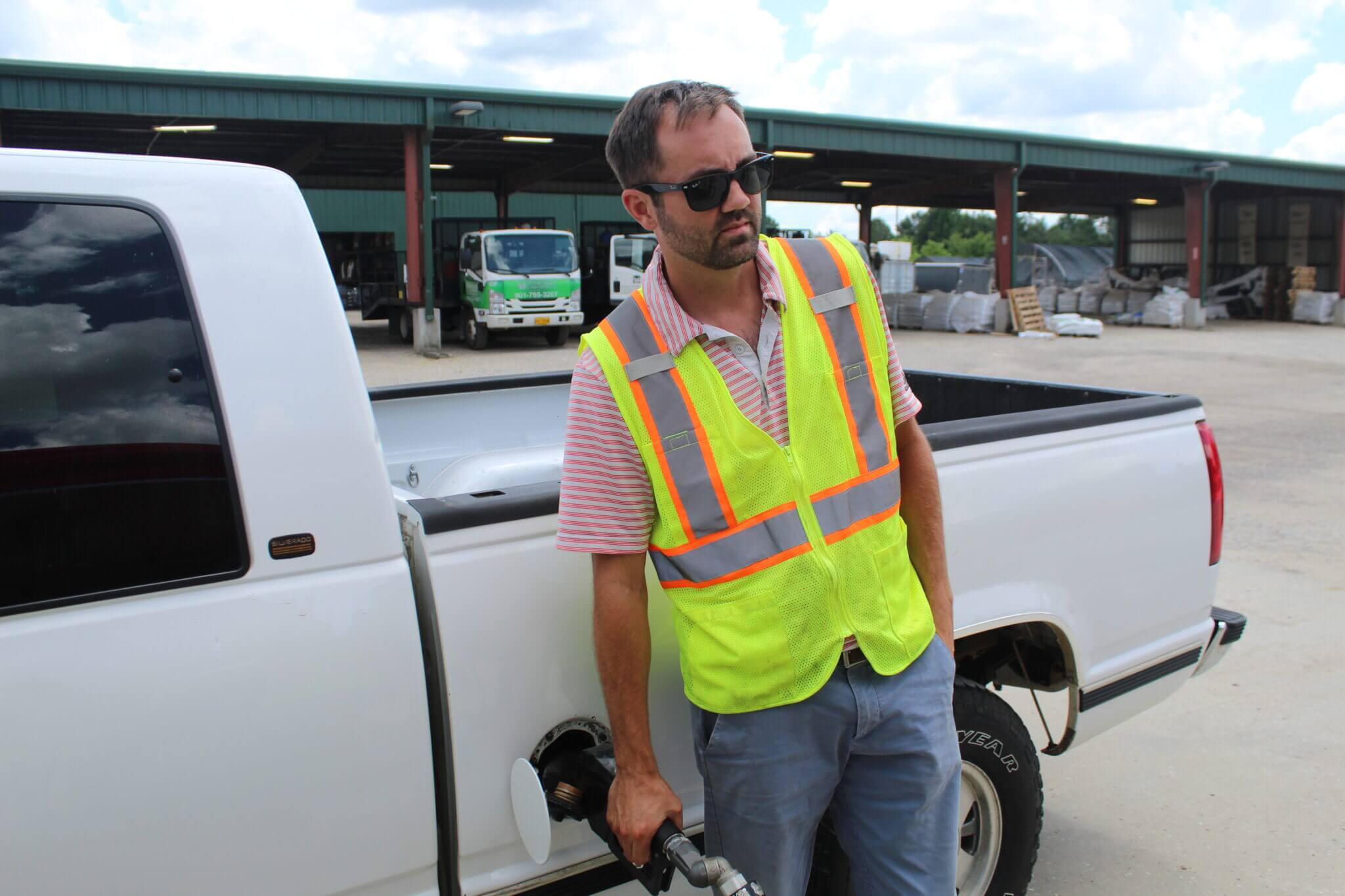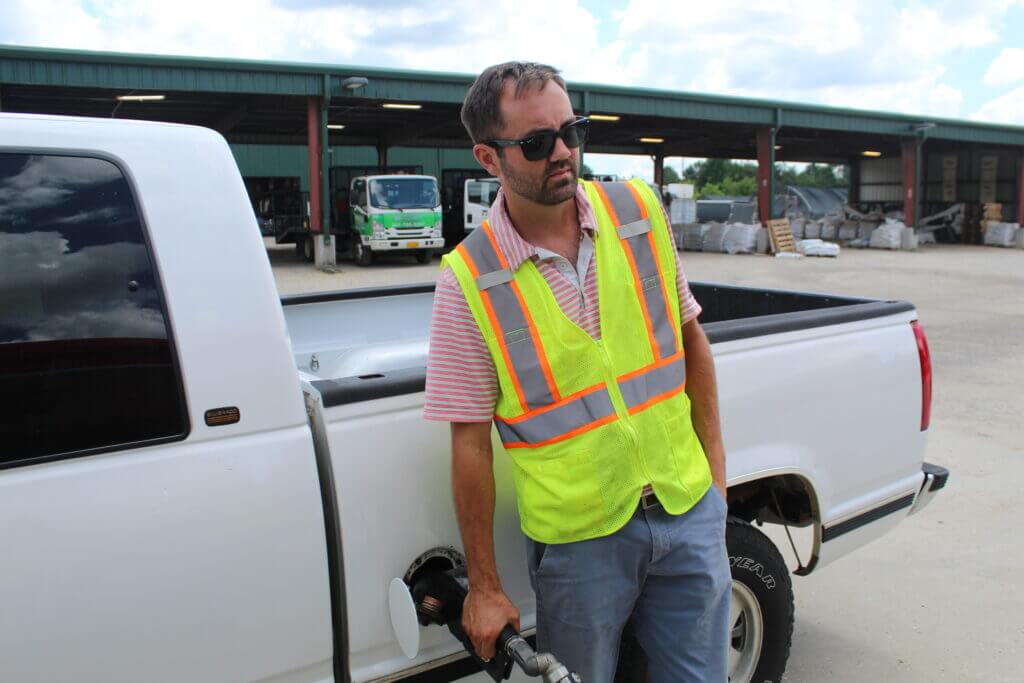 Fill Up Fridays started June 24 with more than $4,000 worth of regular and diesel gas, or about 1,000 gallons of fuel, dispensed straight from the Hatcher company pumps. The giveaways continued on Friday, July 1 with Kroger cards included, and the giveaways will take place every other week through the end of July.
Needless to say, the field team members were leaving work happy to have a full tank of gas and some extra grocery money to spend.
Woods said he has never worked at a place more appreciative of their employees' efforts before.
"There's nothing you can name that's not good about working here," Woods said. "The friendly people, the benefits that come with hard work. The only thing you gotta do is put in the effort. This is the first job I like waking up to do."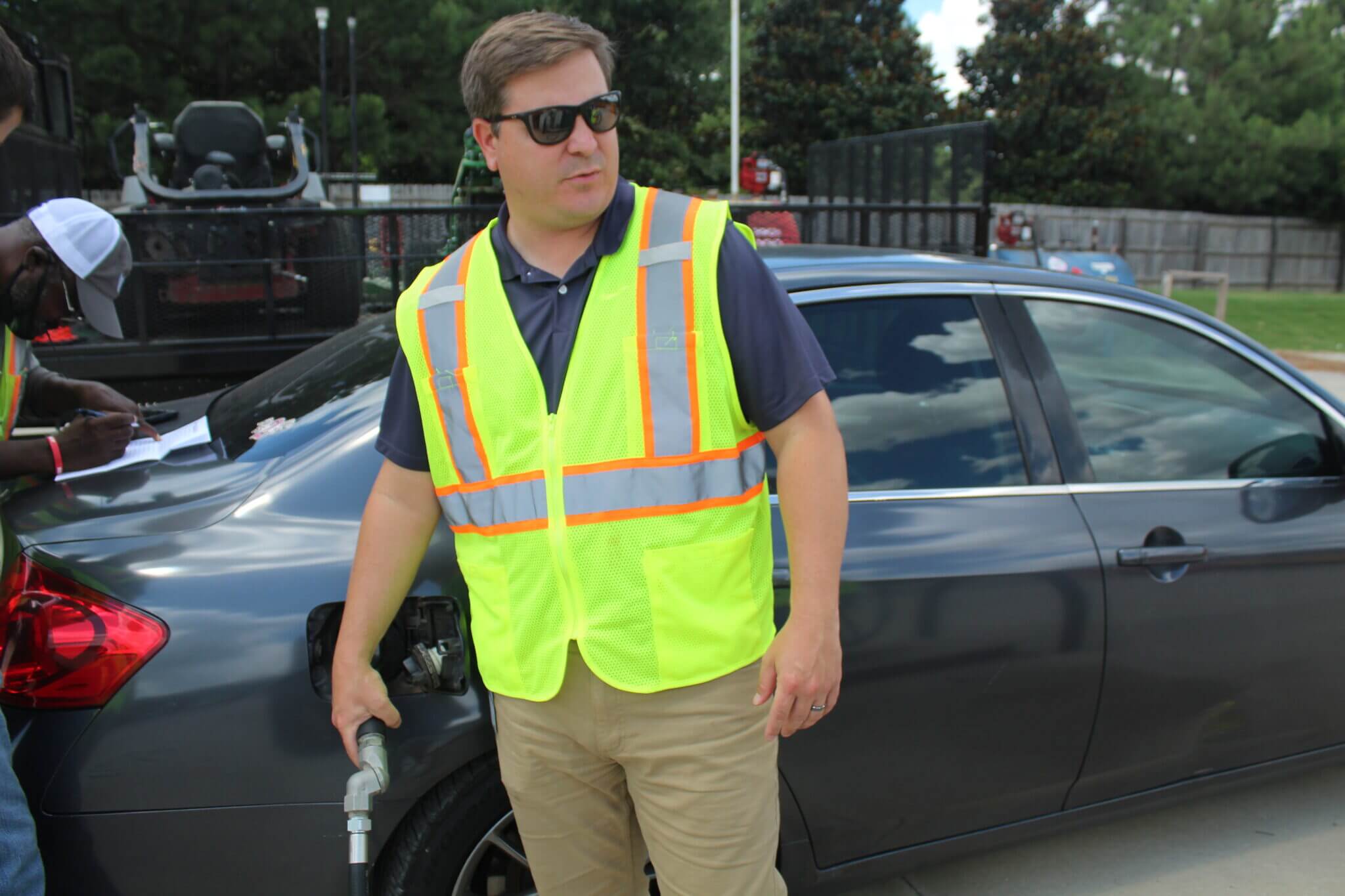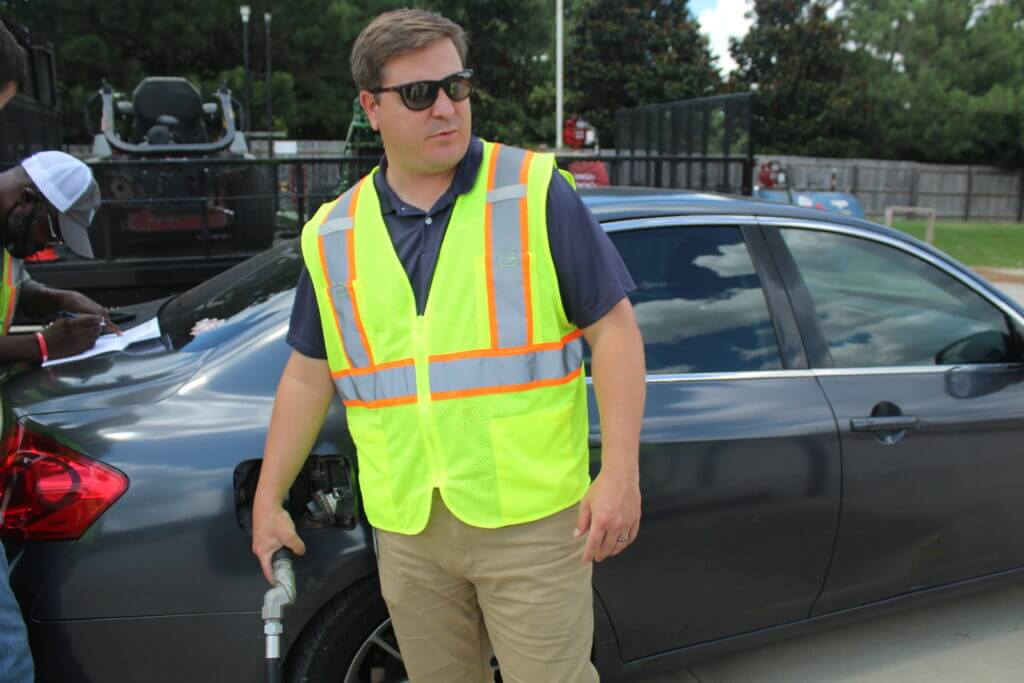 Hatcher explained that the key to a successful workforce is like a three-legged stool: attract or attain, train, and then retain.
"Once you attract them and once you train them, they're more valuable when they get to that retention because they've already been trained with the time and effort," Hatcher said. "We spend just as much effort, time and money to retain an employee."
Hatcher CEO Russ Sneed said the idea came about in a leadership team meeting where it was brought up how much gasoline and groceries were rising in price. It was decided Fill Up Friday would be a way to express what the production team meant to the landscaper.
"Not just what we can get from them but what they are getting back from the company," Sneed said. "It's huge, not only for the guys that are out in the field but it's also it's a big win for the people in the office, because we'll be able to come out here and celebrate with the guys a little bit and have that camaraderie and teamwork."
Sneed said being able to retain people and make them feel like the company is looking out for them is part of the culture Michael Hatcher has instilled and continues today.
As Jarvis, another field team member said, "This is great. This is great great!"