Update: Household Hazardous Waste Day held
DeSoto County kept workers and voliunteers busy Saturday with the annual Household Hazardous Waste/Waste Tire Recycle Collection Day at the Landers Center in Southaven. Ray Laughter, Director of Environmental Services/Parks and Greenways for DeSoto County Government, said 462 vehicles went through and disposed of accepted materials at the event held Saturday, May 14.
While the number was less than the over 500 vehicles for last year's collection event, Laughter hailed Saturday's activity as "a great turnout with lots of great volunteers."
The county has annually held the Household Hazard Waste Day and Waste Tire Recycle Day, an event that has been subsidized by grant money from the Mississippi Department of Environmental Quality, or MDEQ.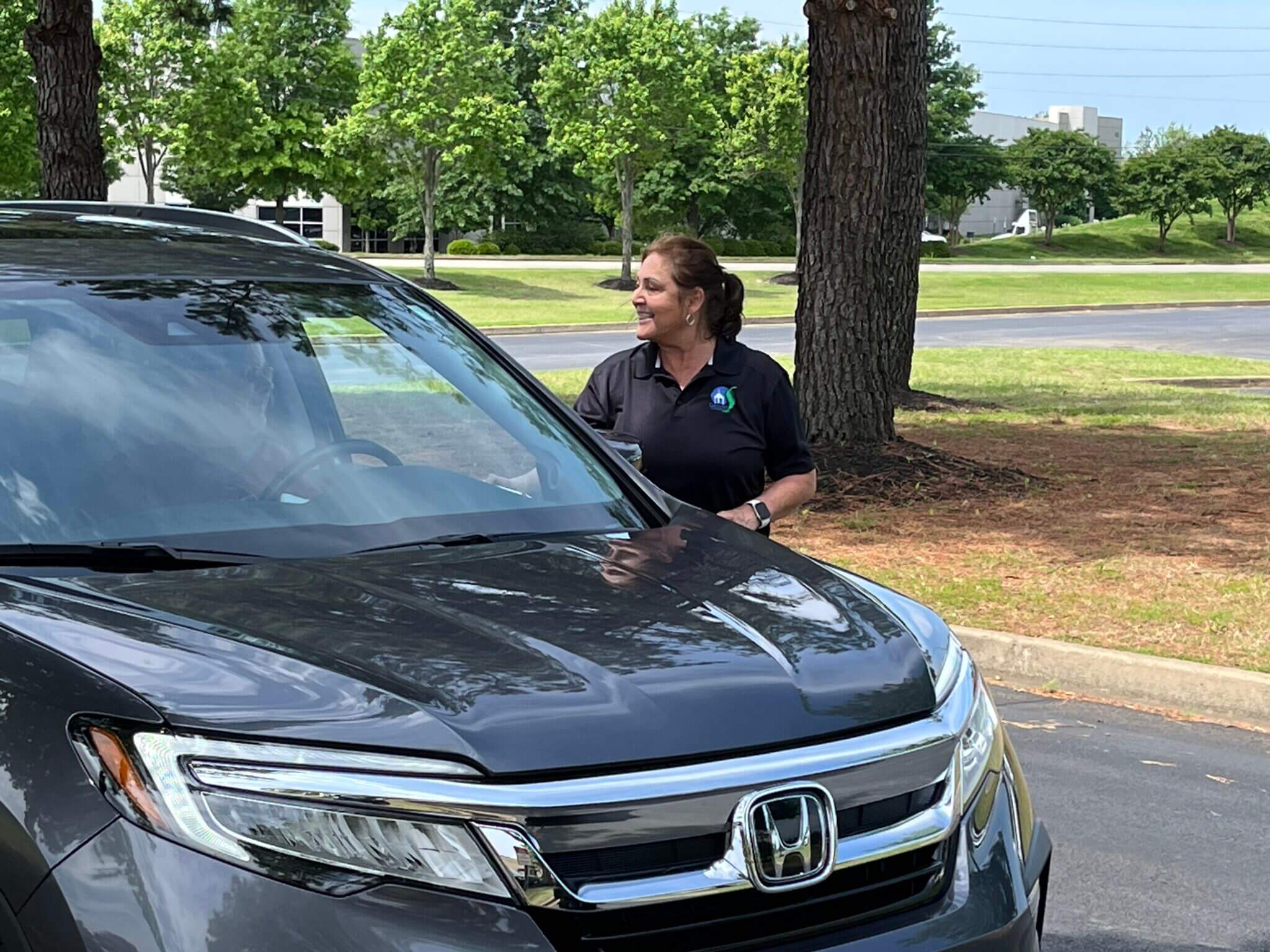 "We've had very efficient crews here today," Caldwell said Saturday. "We've had lots of good volunteers. It's been very efficient and effective and we've had a steady stream of people since before 8 a.m. this morning."
Caldwell said she continues to be impressed that county residents hold on to old paint cans, herbicides and pesticides, batteries, light bulbs, and other items to be part of the Household Hazardous Waste Day, which is only done once yearly.
State funding helps allow the county to hold the collection event.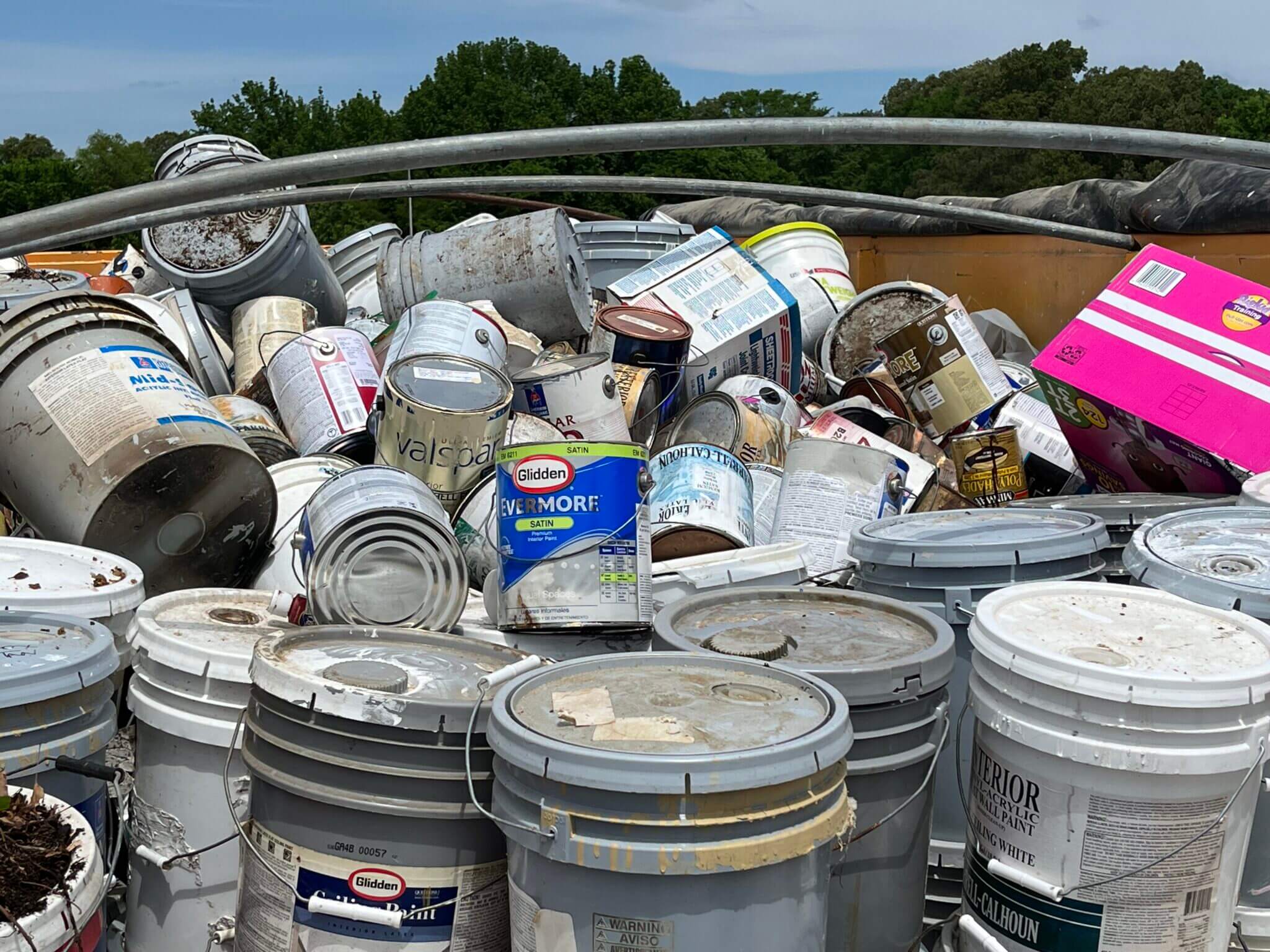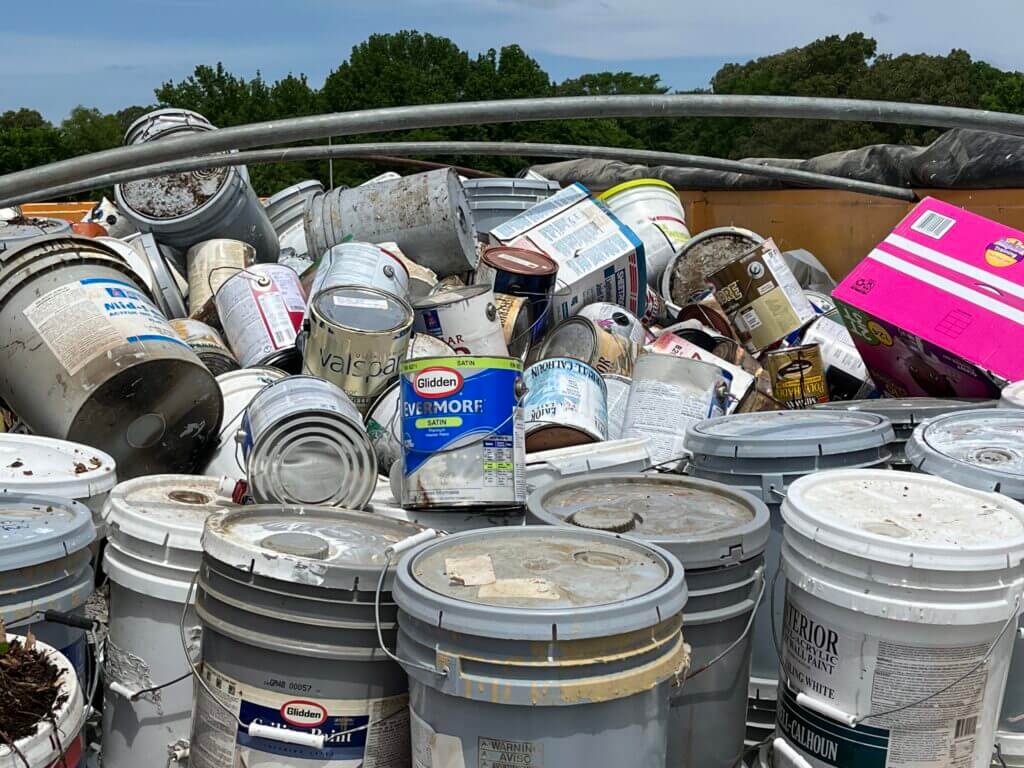 "We received a grant from MDEQ for $100,000," Caldwell said. "The items we collect keeps it out of the landfill. It's a joint effort between the cities and the county," adding the county must apply for the grant each year to keep the program going.
"Last year we had over 500 people come through and it's become something the state has been very proud of what we're doing up here in DeSoto County," Caldwell said.  
Photo: Volunteers sort through some of the materials collected Saturday at the Household Hazardous Waste Day at the Landers Center. (Bob Bakken/DeSoto County News)