House of Grace dedicates playground at shelter
Even in times of domestic crisis, children need a place to play and have fun. There's now a playground for them to do that as the family escapes domestic violence at a shelter.   
What used to be a back parking lot for the House of Grace home that shelters domestic abuse victims and their families is now a playground. A security gate, fence, and improvements have also been done to make the property more secure.
A dedication for the playground and improvements was held at the home Wednesday. The project got a major boost from a $25,000 donation to the House of Grace from the Maddox Foundation.
Robin Grindstaff Hurdle, Maddox Foundation president, was on hand when the new playground was dedicated.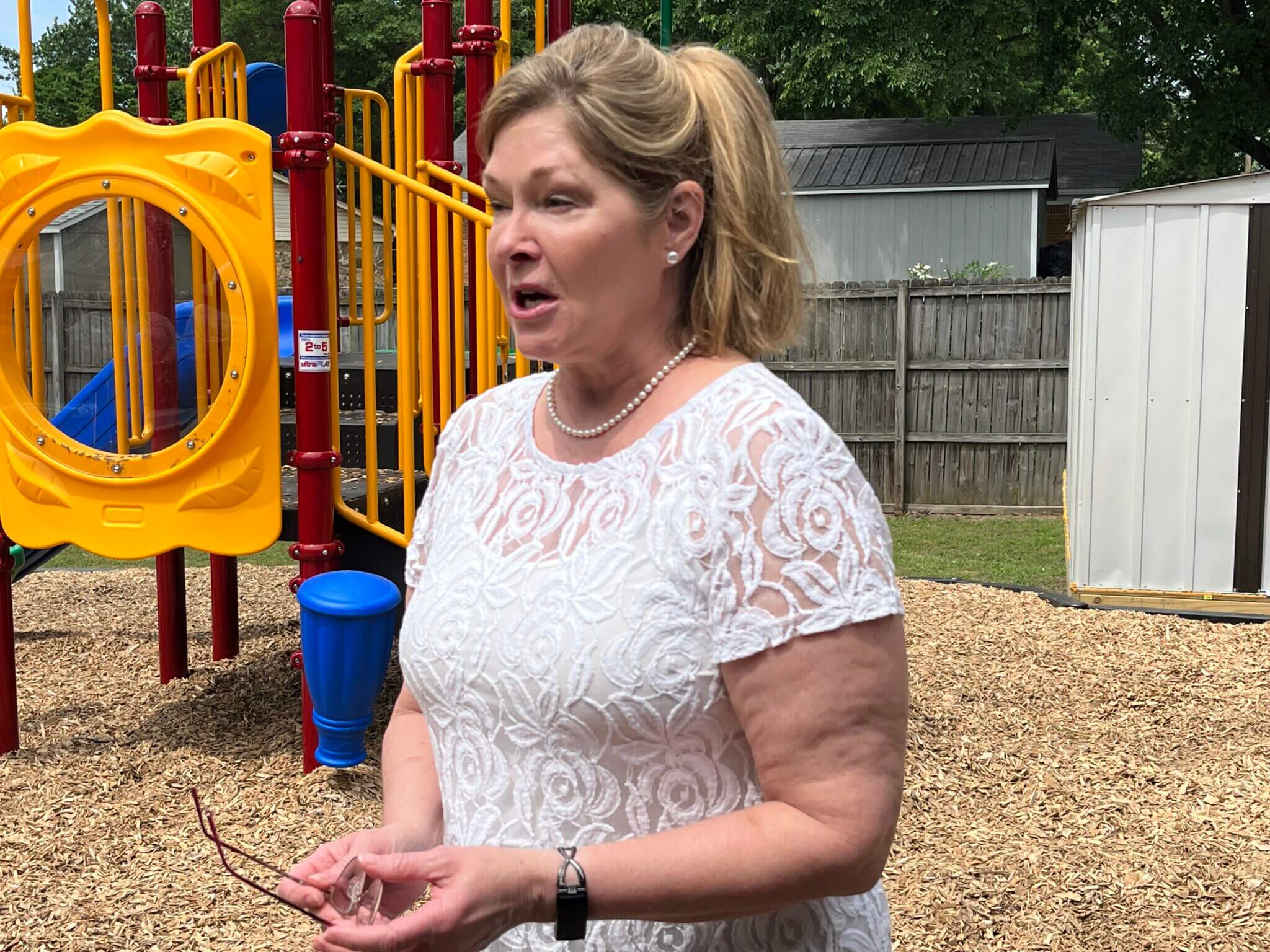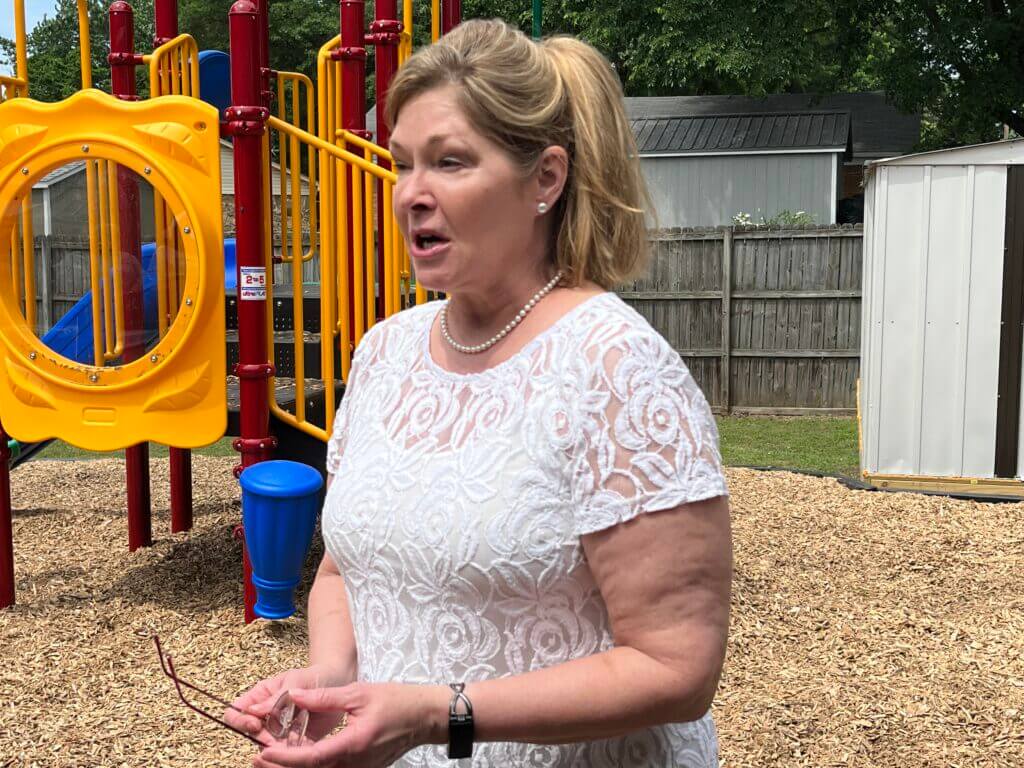 "I think it is a very worthy cause," Hurdle said. "When I learned that they really needed a playground, didn't have one, and needed some upgrades to their fencing and everything, we wanted to get involved."
Several individual donors and others who assisted in the project were also named and thanked at the dedication.
The House of Grace has served as many as 10 north Mississippi counties by operating a domestic violence shelter for more than 20 years.
"It was established to serve the population and provide a residential shelter and supportive services to the residents of the area," according to the House of Grace website. "It has established a community identity as a resource for victims, families, law enforcement, community agencies and others throughout the 10-county area."
The spot where the playground now stands was at one time a parking lot. Valtrese Evans, Shelter Manager, said the playground was a need that is now being filled.
"The kids really didn't have an area like this to play in," Evans said. "It has been a great asset. We are so grateful and they are so grateful for this playground. Now our parking lot is secure, you push the button, it opens up and we can see who is coming on to the property. It's good to have the clients secure and you can't see anything past the gate."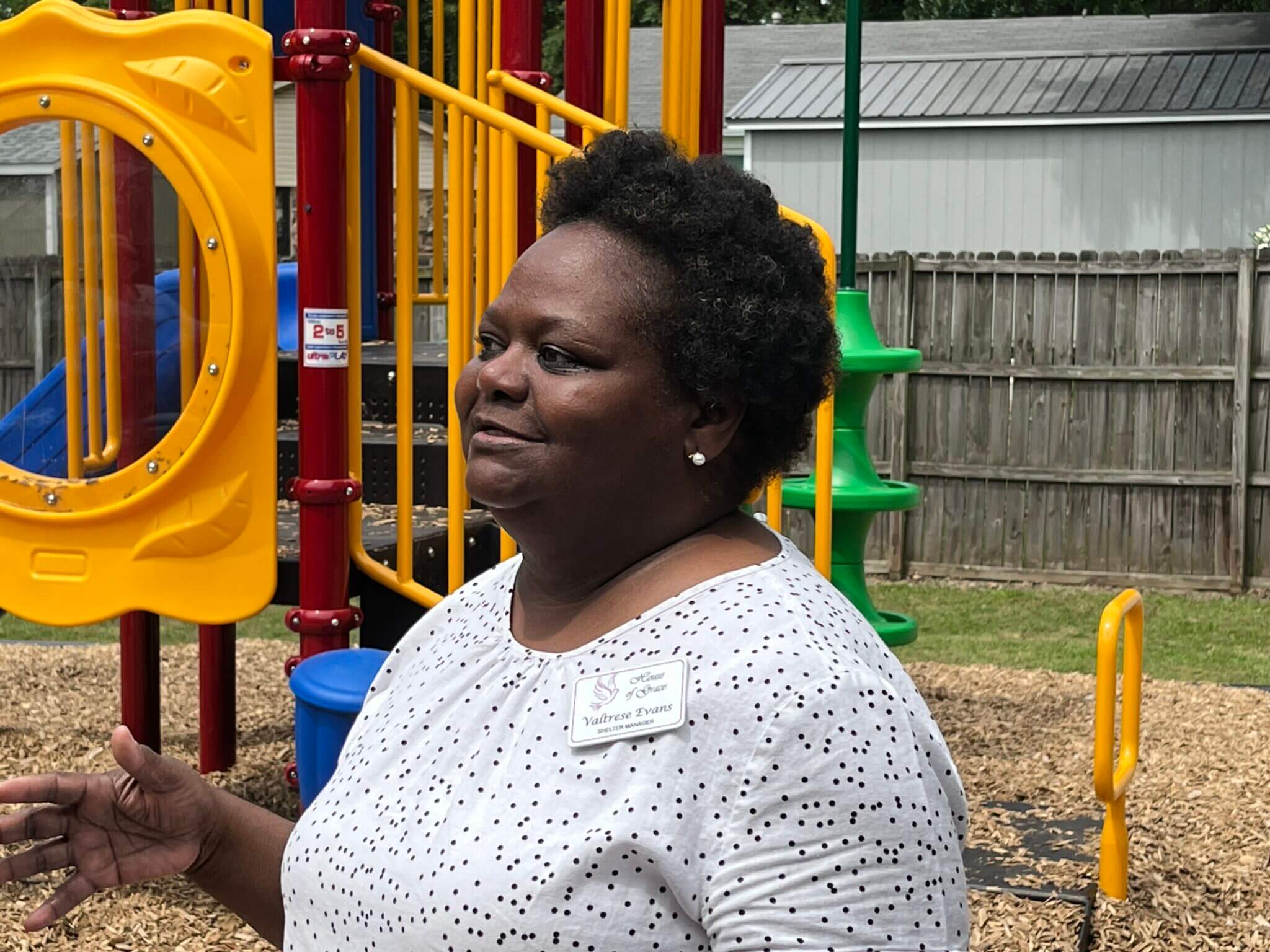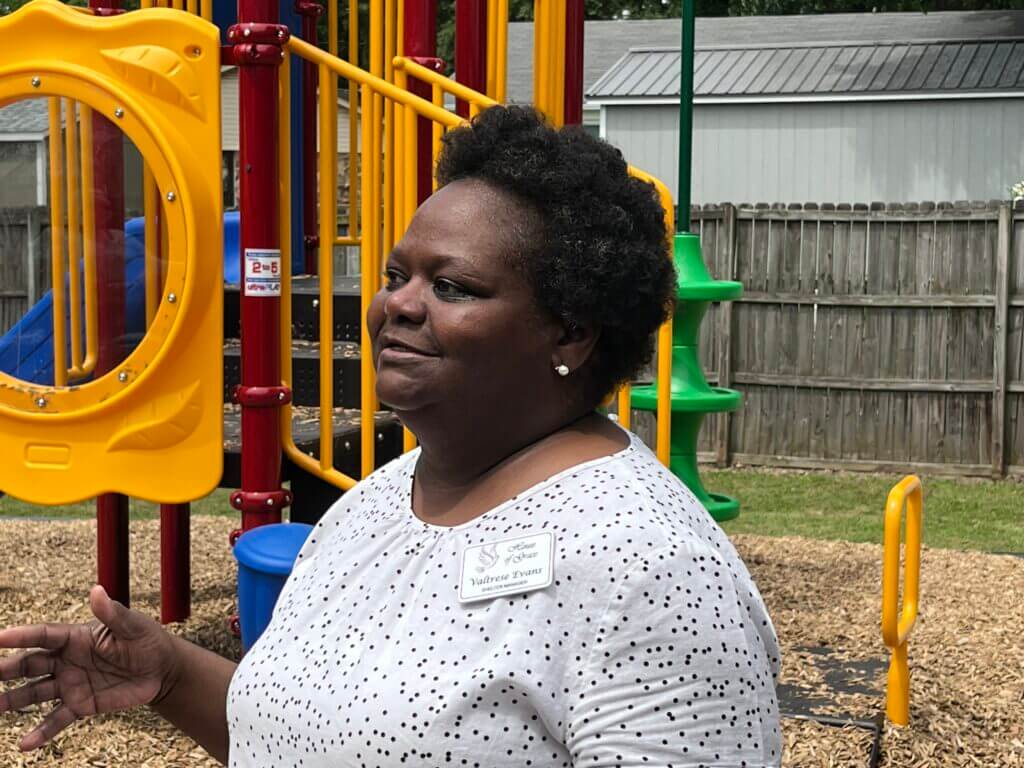 There are still needs for the Christ-centered ministry that provides a number of services beyond just the shelter. House of Grace also provides legal and counseling services and assists in finding employment.
Board of Directors president Cheryl Mathis said an additional shelter for long-term needs would aid the program a lot.
"We have a huge need for long-term stays at the house," Mathis said. "The big shelter would help in housing for a longer period of time because sometimes it is more difficult for some to get back on their feet, depending on their situation."
Domestic violence remains a concerning issue in DeSoto County. At a recent community summit held in early April in Olive Branch, DeSoto County Sheriff Bill Rasco said 400 calls for response, to that point in the year alone, were domestic calls, or about one percent of the calls his department responds to.  
Photo: House of Grace Executive Director Sarita Drake, Maddox Foundation President Robin Grindstaff Hurdle, and House of Grace board members with the new playground at its shelter location. (Bob Bakken/DeSoto County News)