Healthcare workers served meals and appreciation
Photo: Breakfast donations for Methodist Olive Branch Hospital healthcare workers. (Courtesy photo)
Realtors and employees of Crye-Leike Real Estate Services' Olive Branch, MS office surprised 275 healthcare workers at Methodist Olive Branch Hospital with breakfast and lunch in an effort to thank them for their service throughout the hardships of the pandemic.
When one of her clients, a therapist at Methodist Olive Branch Hospital, told Kristi McNeely, a realtor with Crye-Leike's Olive Branch office, that many local healthcare workers were feeling exhausted and drained, McNeely immediately wanted to do something to help alleviate their stress.
"I used to be a nurse, and I just cannot imagine what they are going through," said McNeely. "There is much more joy in doing something for others while they are feeling down, than doing something for yourself."
Knowing that a good meal can make all the difference for a busy healthcare worker, McNeely encouraged her fellow agents at the Crye-Leike office to donate money to purchase lunch for the hospital staff. Within a week, the office raised enough money to not only buy lunch, but breakfast as well.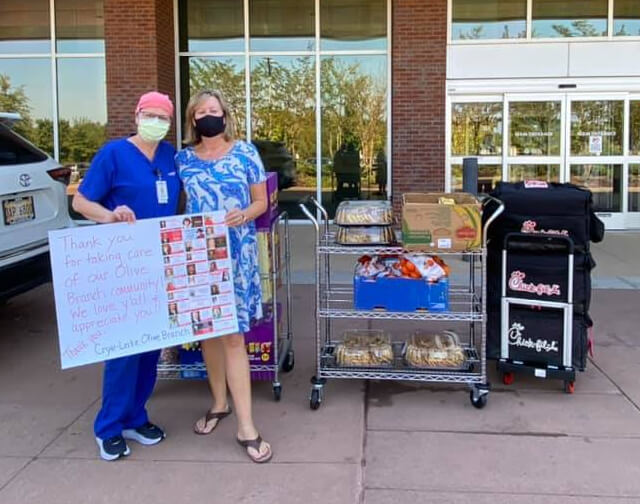 "Our healthcare workers are struggling and need community support," said McNeely. "We wanted to do something for our local workers that would lift their spirits just a bit. I cannot thank my fellow agents enough for helping me with this. I hope others will see this and be inspired to do something similar for their local hospital. It was greatly appreciated!"
DeSoto County News Service