Garden club meeting held via Zoom
Photo: Members of the DeSoto Civic Garden Club are shown in their Zoom meeting to hear about the Hernando Habitat for Humanity program. (Submitted photo)
Due to COVID-19 restrictions regarding large group meetings, the February meeting of the DeSoto Civic Garden Club met in each individual member's homes via Zoom.
Carol Little, representing the Hernando Chapter of the Habitat for Humanity organization, was the featured speaker. In her presentation, Mrs. Little said that in the 70 countries around the world where Habitat exists, the main objective is for everyone to have a decent place to live. Therefore, the overall mission is to put "global love into action." She also said that those who qualify do not need to be inclusive of any particular religious affiliation.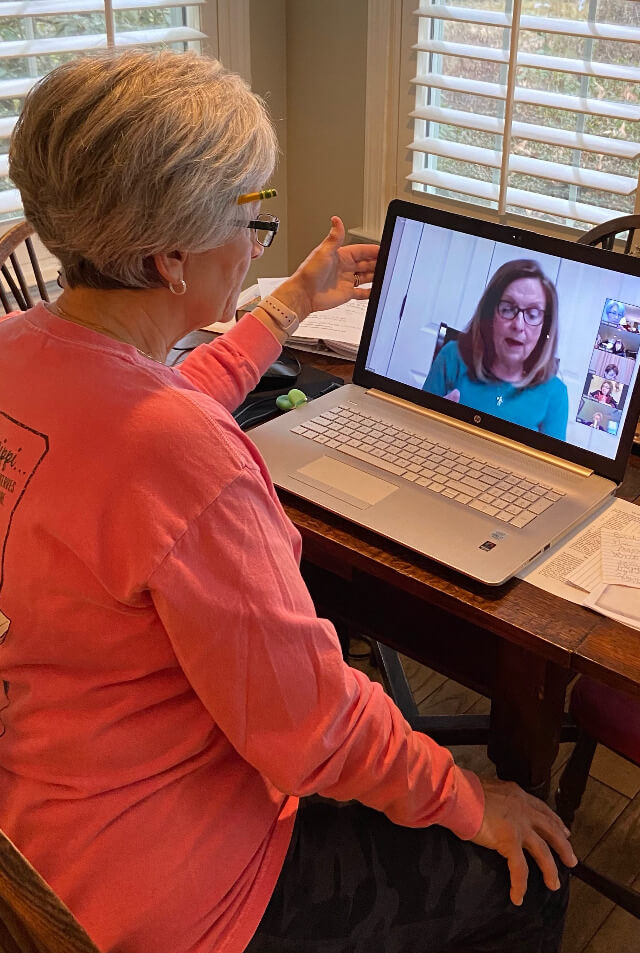 There are many requirements for a family to receive one of these homes. Some of those are: the true need for a family, the family's ability for the monthly payment, must have been employed for at least 18 months, credit score, and willingness to participate with Habitat for Humanity. There is a 20 year mortgage on each home which is interest free for the $400.00-500.00 monthly payment. Currently the cost to build each home is between $90,000 and $100.000.
Fundraisers using volunteers, church and youth groups, and other participation help support the Habitat for Humanity organization in walkathons.  Donations by store owners and individuals also assist in funding.  In 2020 housing was put on hold due to the pandemic but hopefully, things for building will be better in 2021. 
The Hernando Chapter of Habitat for Humanity was named for Hernando DeSoto, the Spanish explorer who traveled in North Mississippi during the 16th century. In 1994 the first habitat house was built with volunteer participation.
The DeSoto Civic Garden Club is a member of the National Garden Clubs, Inc., the Deep South Garden Clubs, Inc., and The Garden Clubs of Mississippi, Inc., Hills and Delta District.
Submitted article