Four arrested for string of auto burglaries
There could be a lot of auto burglaries in and around Hernando about to be solved with the Friday arrest of four individuals, according to police officials.
Hernando Police were receiving reports of several auto break-ins on Thursday, July 1 from residents in the Northwood Hill, Forked Creek, and Deer Creek neighborhoods. In one of the areas, a 2015 Jeep Wrangler was also stolen.
Information taken by residents, investigation, and surveillance video helped determine a timeline of the burglaries, plus an initial description of the suspects and a vehicle they were driving in, according to a news release.
Friday morning, police received a report from a resident of someone going through that resident's vehicle in the area of Highway 51 and West Robinson Street. Responding officers found individuals leaving vehicles and running toward an idling parked car nearby, which they entered and fled the scene.
A pursuit began, during which items were tossed out of the car being pursued. Police later found out that at least three stolen firearms were among the items being thrown out.
The chase eventually ended when the suspects' car drove over stop sticks and the occupants fled away. A brief foot pursuit ended with the capture of the four suspects from the incident, one adult and three juveniles.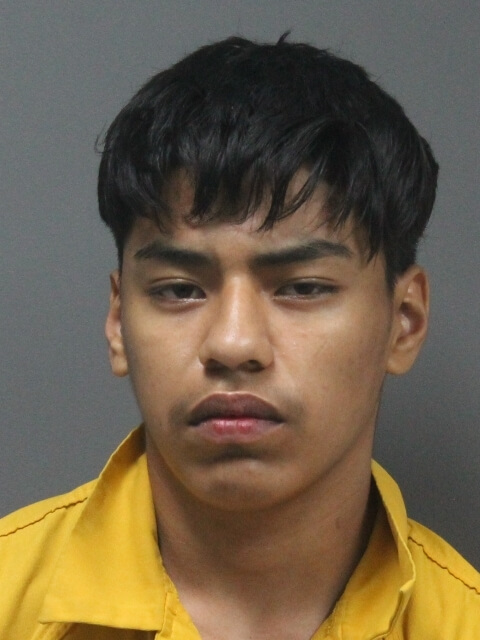 The adult has been identified as Roberto Angel Analco, age 18 of Memphis. Analco is in the DeSoto County Adult Detention Center in Hernando on $100,000 bond facing charges of burglary and conspiracy to commit a felony. He has a 1 p.m. Aug. 18 appearance in Circuit Court.
Police have recovered a number of stolen items inside the car the suspects were in. The car itself was stolen in Memphis about five hours before the Friday morning pursuit.
It's been determined the quartet may be responsible for about one dozen auto burglaries in Hernando the past couple of days and the group is responsible for stealing the Jeep Wrangler on July 1.
Hernando Police credited police departments in Southaven and Horn Lake, and the DeSoto County Sheriff's Department, for assisting in the capture of the individuals.
The news release about the arrests also stated the police department has "reason to believe the individuals are responsible for numerous other auto burglaries and crimes within nearby jurisdictions."