Delays develop in school projects
Most of the summer construction projects in the DeSoto County School District (DCS) are moving forward, but DCS Director of Plant Maintenance Jerry White told the school board Thursday there are a couple of places where project completion won't happen until after classes start Aug. 5.
White said one area is at Lewisburg High School, which is in the middle of an eight-classroom addition. Two other locations with project delays are at DeSoto Central Primary, where classrooms are also being added, and at the now Lewisburg Intermediate School, where a new playground area was being built.
Delivery issues have set projects back, White said.
"Lewisburg High School is a project we've been dead in the water on," White said. "We've been waiting for three weeks for steel to get here. It's finally here and we're now putting it in."
White said brick deliveries also have meant problems moving the project forward.
"On the bottom of the building is a blonde-type brick and then there's a red brick above it," White explained. "The red brick came in but the blonde brick didn't. We can't do anything with the red brick until the blonde brick gets here and that's scheduled to get here about the middle of the month."
All that means the classroom additions won't be done by early August.
"This project is not going to be ready, in my opinion, when school starts," White told board members. "It looks like it's going to be somewhere towards the end of August when this project is complete."
Similar issues have pushed the DeSoto Central Primary and Lewisburg Intermediate projects back, as well. DeSoto Central Primary should be finished by the end of August, White believes, and the Lewisburg Intermediate work around the first of September.
"The steel is just hard to get now," White noted. "Once it gets here, it won't take us too long to get it installed."
Delivery issues also slowed another project, that of installing new HVAC units at DeSoto Central Elementary School. Seventeen units remain to be installed and they are ready with just one problem: the units are in Arkansas, not DeSoto County.
"They've been sitting in Stuttgart, Ark. for almost two weeks now," White said. "They were ready but we couldn't get a truck driver to drive them over here. We finally got that done and they were arriving today (Thursday)."
White expects the units to be installed by Wednesday of next week.
Another matter brought two men to appear before board members Thursday. Clarence Christian and Walls Alderman Leslie Burl McLemore spoke, representing themselves and the Delta Center Reunion, which celebrates the past of Walls Elementary School as the old Delta Center School before desegregation.
McLemore said the Town of Walls is in the midst of renaming a small portion of Delta View Road in honor of the late Delta Center School principal Elias Johnson Jr. He told the board that he needed to have the approval of 90 percent of the addresses on the affected street to indicate their approval. The small stretch of street has three addresses on it, one being Walls Elementary School.
"We are proposing to change the name of a short section of Delta View Road in Walls in honor of the late principal Elias Johnson Jr.," McLemore said.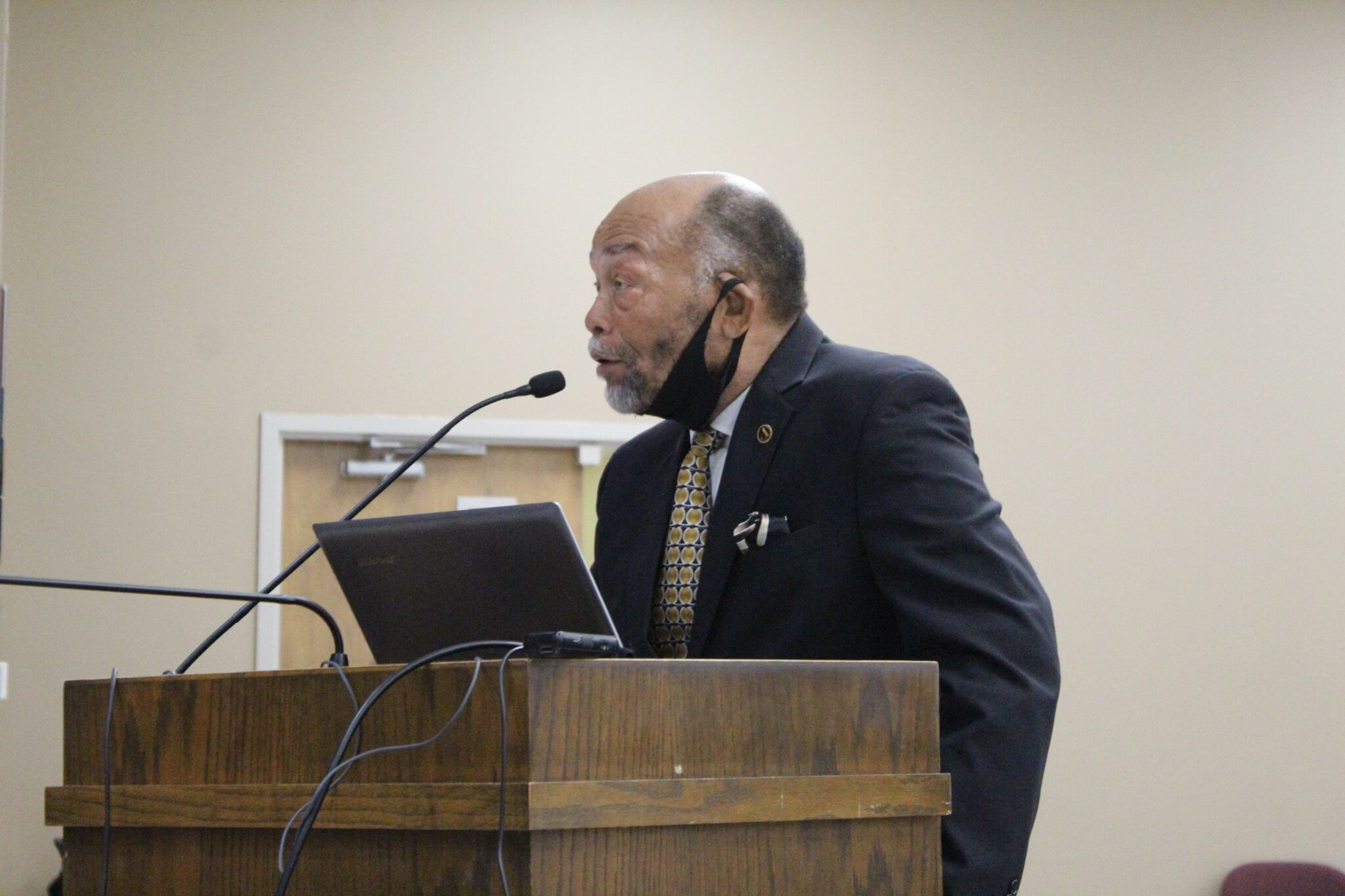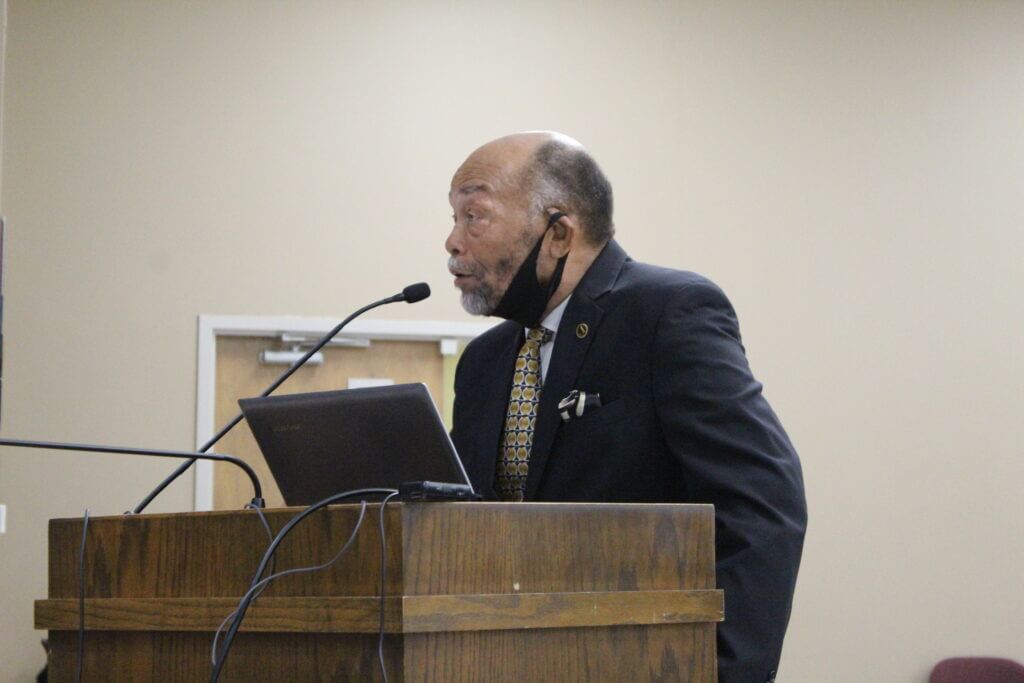 Christian went on to explain how Johnson worked to better education for African Americans in the western part of DeSoto County.
"When the DeSoto County School Board decided to provide high schools for African Americans, Elias Johnson was assigned to work at the then-Delta Center School," Christian said. "When desegregation finally came in 1970, he remained at Delta Center School. I think it's important that his role in DeSoto County, from 1937 to 1971 be recognized and renaming that small section of Delta View Road would be one way to recognize his service to the county, but also be an opportunity for us to right a wrong of the past," that being segregation.
It's likely Supt. Cory Uselton did sign off on the request, although McLemore later said the action is more formal to follow Town of Walls policy and the street will be renamed for Johnson.  
Board members Thursday also approved bids to re-roof Hernando High School, with Advantage Roofing and Construction of LA being awarded the project, and approved bids for classroom audio systems. 
Thursday's meeting, the first one of July when new officers take over, saw the gavel passed to Ann Jolley to be the new Board Chairperson for the coming year. Michele Henley has been in the position for the past year. Terms of officers start each July and election is typically just a fomality, as members share and rotate service leading the meetings.