DeSoto Central: Cheering Champions
The DeSoto Central High School Cheer Team recently returned from a trip to Orlando, Florida and brought back a couple of newly found friends.
Actually, one is a close relative of friends that have joined the team on past flights home from Florida. The other item the Jaguar cheerleaders met for the first time on their trip and thought enough of it, they decided to make room for that, as well.
In the Universal Cheerleaders Association (UCA) National High School Cheerleading Championships held April 23-25 at Walt Disney World, DeSoto Central claimed two more titles to add to the trophy case.
For the fourth time, DeSoto Central earned the Super Varsity Game Day Division I crown and this year for the first time ever, the team also won the Medium Varsity Division I crown. That's a first ever for a school at the Nationals to have won four titles in one division.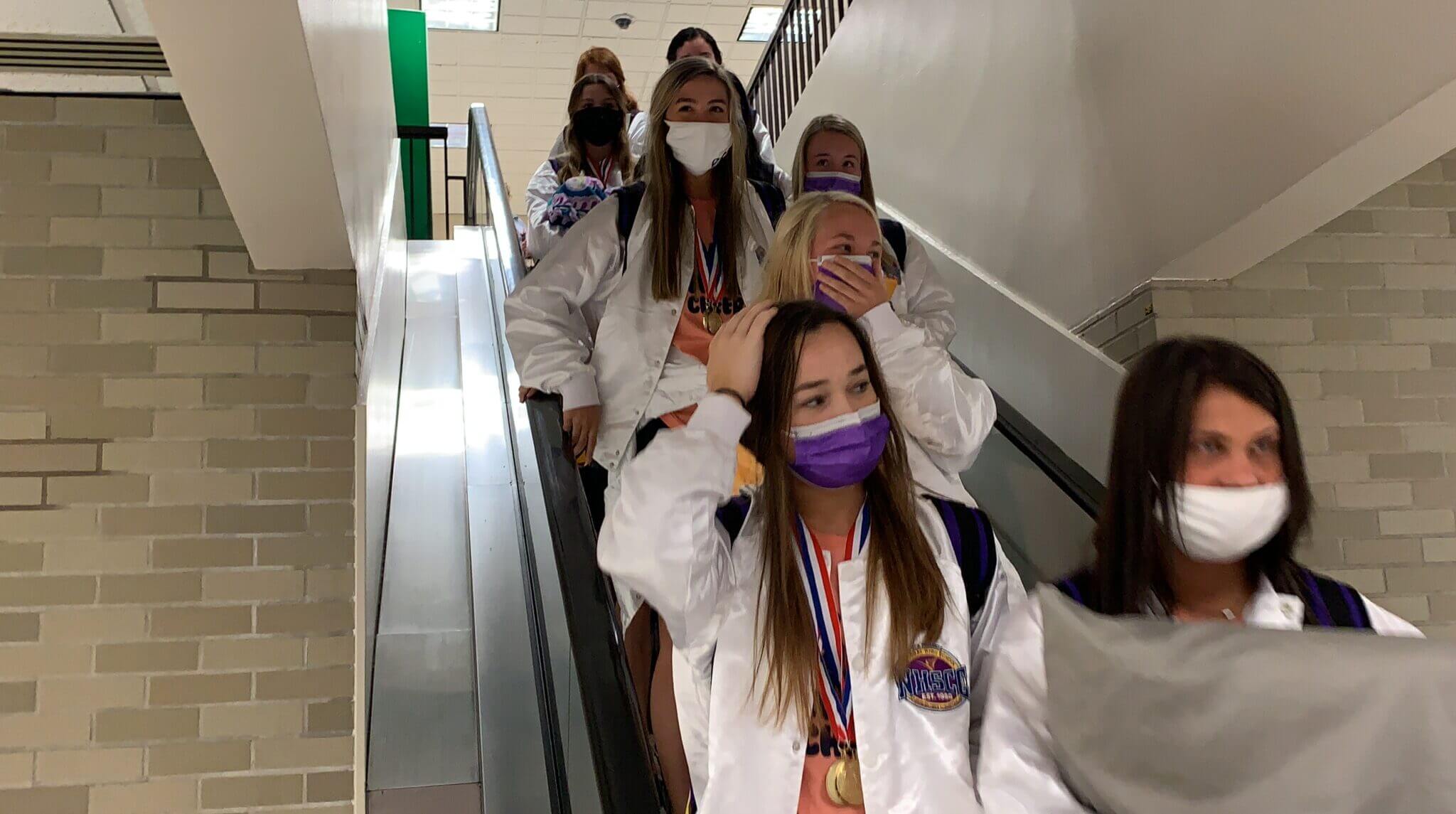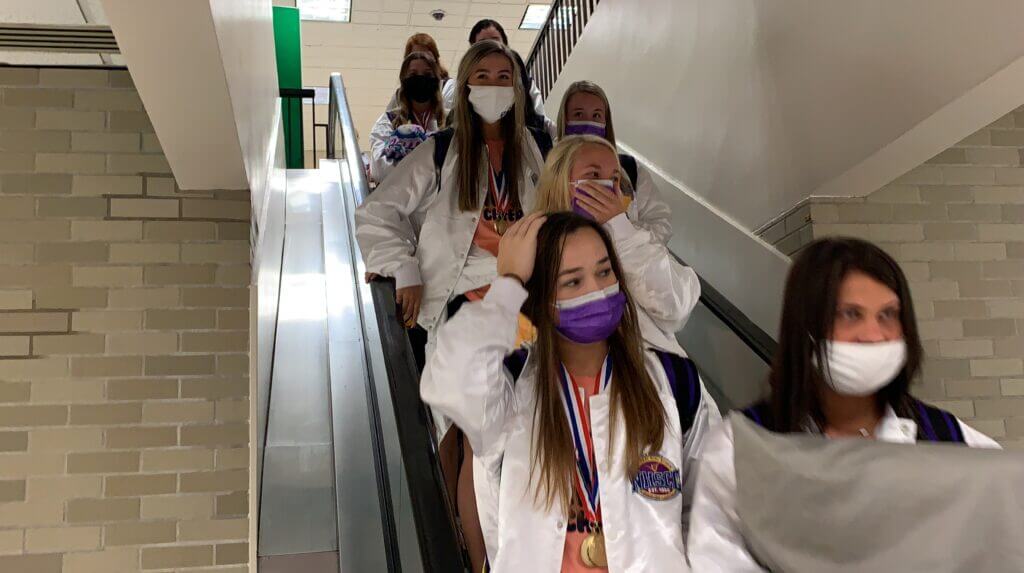 With Marie Harlow and Janet Wolfe as sponsors, and Joe Arkansas as the team's coach, DeSoto Central has become a powerhouse in the world of high school cheerleading, so much so, other teams look at the Jaguar cheerleaders in their attempt to raise their own skill level.
"Other teams look at us," said senior and team captain Sarah Klinck. "They go back and study our past routines but they never know what we're going to put out there because we change it every year. They would do the same thing but we do something different every year."
Elite cheerleading is not just an after school activity, especially at the level of performance of DeSoto Central and other schools in the area. From tryouts to hours of practice and then performance, dedicated cheerleaders are constantly working on and perfecting their routine.
The past year especially has tested the mettle of the DeSoto Central cheerleaders in getting ready to compete, Harlow said.
"We didn't even get to have tryouts until June of this year, so we had to wait to even form a team because of coronavirus rules in the state of Mississippi," Harlow said. "Once we were able to do that, we went absolutely non-stop. We've probably changed our routine like 10-15 times. That's really hard with cheerleading because you have to have that cohesiveness within the group."
Klinck said, while the hardships were tough to go through, it made the end result feeling even more amazing.
"We had to change our routine multiple times because people kept being in quarantine," Klinck said. "So, that made us work even harder and made us more prepared than ever to come to nationals and win.
The difference in the two divisions is that the Medium Varsity division stresses fundamental moves but the Game Day division is where you see more of the excitement, what judges look for when they see the competing teams in action.
"On Game Day, they like the excitement, just like you were at a real football game, to get that crowd going," Harlow said.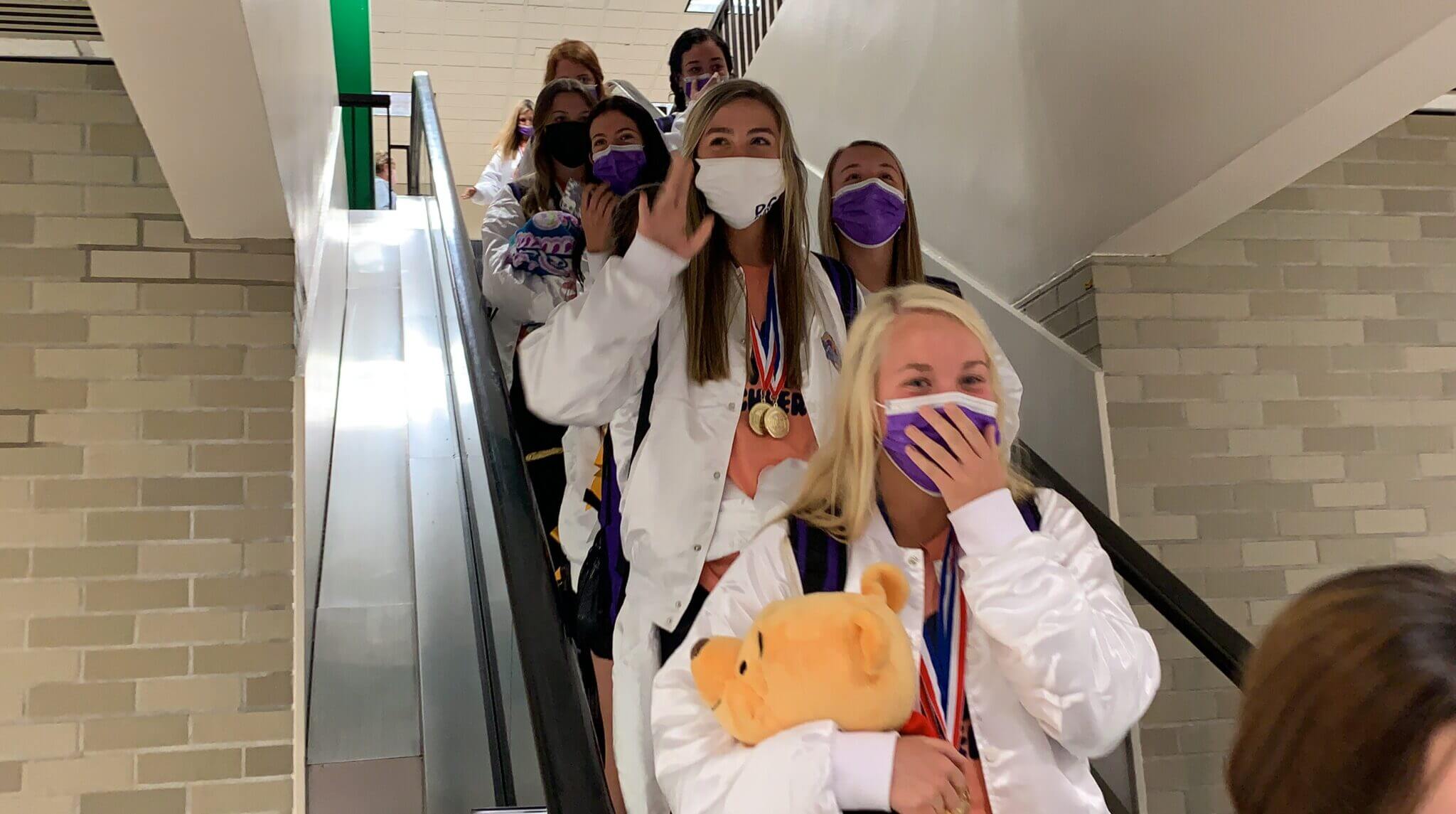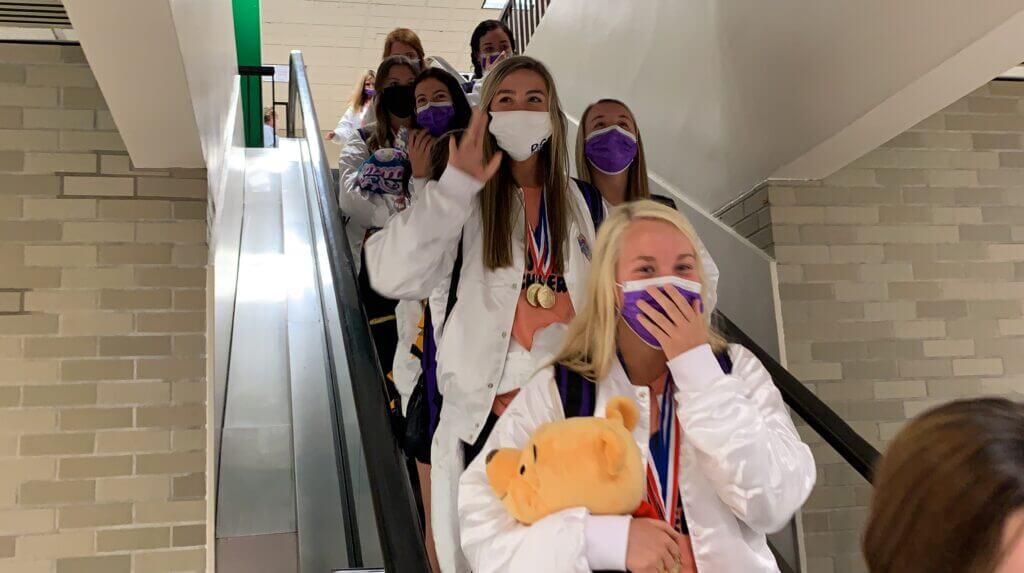 And it all has to be done together, to make the entire routine look like it's one person out, not several. If one person is off a beat, points get quickly deducted by the judges.
"Cheerleading is really a group activity, so if you don't have one person there it makes it so much harder to work on the big picture and everything," Harlow said.
Even though some of the competing teams performed virtually this year for the first time, Harlow said she was grateful that her squad was able to perform in person.
"Many of the teams this year didn't even get to go to nationals, so for us to be able to go is itself a huge accomplishment," Harlow said. "Then, that we were able to be together and do it and not just win the Game Day that we now used to winning and then win the traditional as well was just so difficult." 
This year, the DeSoto Central Cheer Team is also the MHSAA 6A state champion, an award won in December.
It should also be noted that the winning tradition is starting early. The DeSoto Central Middle School Cheer Team, sponsored by Lacy Eldred, also came home as a national champion with its first crown in Game Day competition.
Photo: Family members and friends of the DeSoto Central Cheer Team wait at the Memphis International Airport to welcome them back after another National Championship. (Bob Bakken/DeSoto County News)