County Republicans rally at Reagan Day Dinner
Republicans, watching poll numbers for President Joe Biden to new lows while seeing gas prices, overall costs, and rising inflation soar to levels not seen in years, feel they have a legitimate chance to return control of the legislative side of federal government in the 2022 midterm elections this November.
Buoyed by that confidence, about 450 Republicans gathered Thursday night for the annual Reagan Day Dinner held this year at the Landers Center in Southaven.
Several dignitaries were on, including First District Congressman Trent Kelly, Lt. Gov. Delbert Hosemann, Speaker of the House Phillip Gunn, state Treasure David McRae, Northern District Transportation Commissioner John Caldwell, as well local and county-level officials. They joined other party faithful in a dinner, raising money for county GOP efforts, and also heard from two special guest speakers.
They were Todd Starnes, conservative columnist, commentator, author, and radio personality, who is a native of Southaven and now owns KWAM AM-FM Radio in Memphis; and they also heard from Sheriff Mark Lamb of Pinal County, Arizona, known as a constitutional conservative and outspoken supporter of Second Amendment rights. 
The theme of the evening was definitely to rally the faithful and work against liberals that the Executive Committee Chairman Shannon Bibbee said have hijacked the Democratic Party.  
"We have a great chore ahead of us," Bibbee said. "If we work together as Republicans to defeat those who would put policies in place that would make us less safe and less strong, and we stand together to beat them, we do beat them."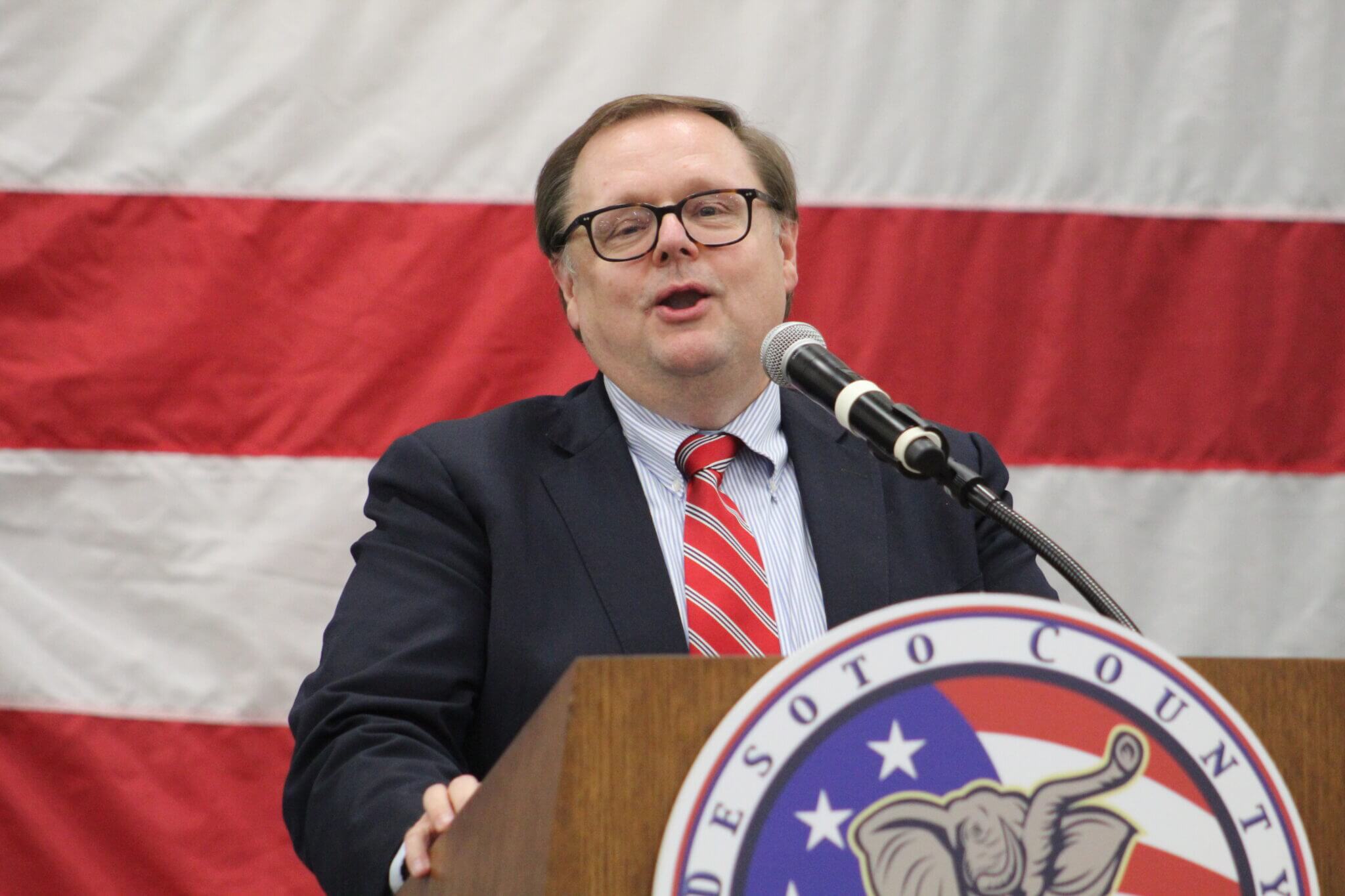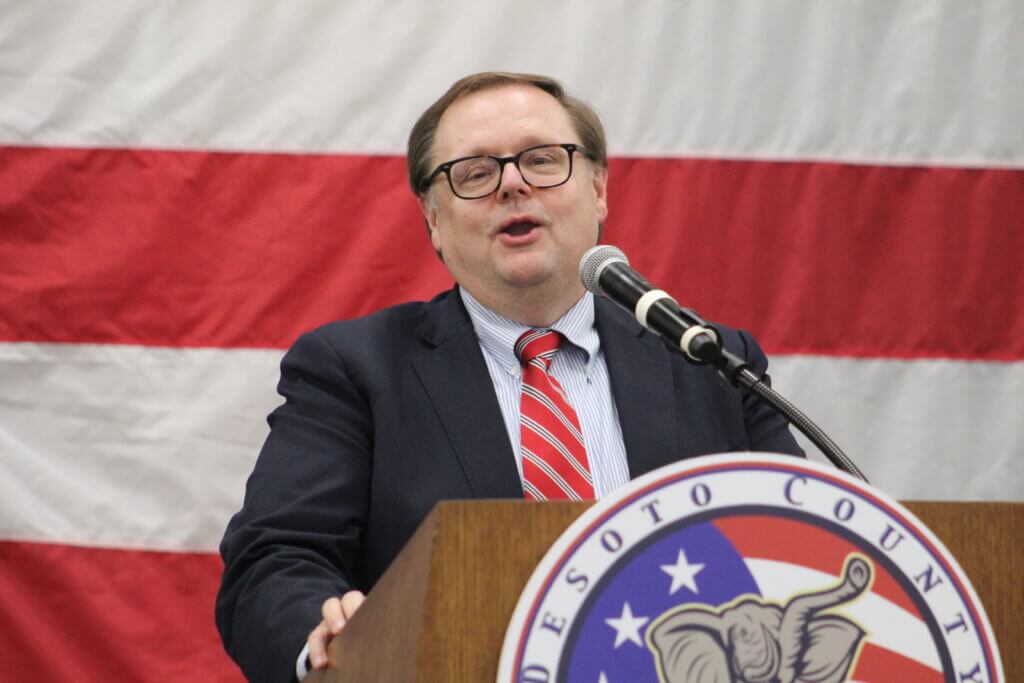 Starnes said it was those liberals who have moved the country into a "moral and political crisis."
"We are once again calling on Republicans to stand in the gap and fight for the truths that we hold self-evident," Starnes said. "One of our greatest threats to our country is the cancel culture mob, tearing down statues, digging up bodies of Confederate war veterans, and tearing down our history."
Bibbee said Republicans have solidified a strong base in DeSoto County, pointing to last year's municipal elections as an example.
"Last year, in the municipal elections, the (Republican) Party was the strongest it has ever been," Bibbee said. "As a result, in places like Olive Branch, we tripled the voter turnout."
Starnes added that he still has hope for America, if "the good fight" is fought.
"If we stand together as Republicans and conservatives, we're going to be OK," Starnes said. "As Republicans, we know that we are one nation under God. As one nation under God, we can be a united people, but only under God, can we be a united people. Without God, democracy can not, and will not, endure."
Lamb, known for his strong enforcement of all laws, including the fight against illegal immigration, reminded those attending the immigration is not just an Arizona or Texas problem .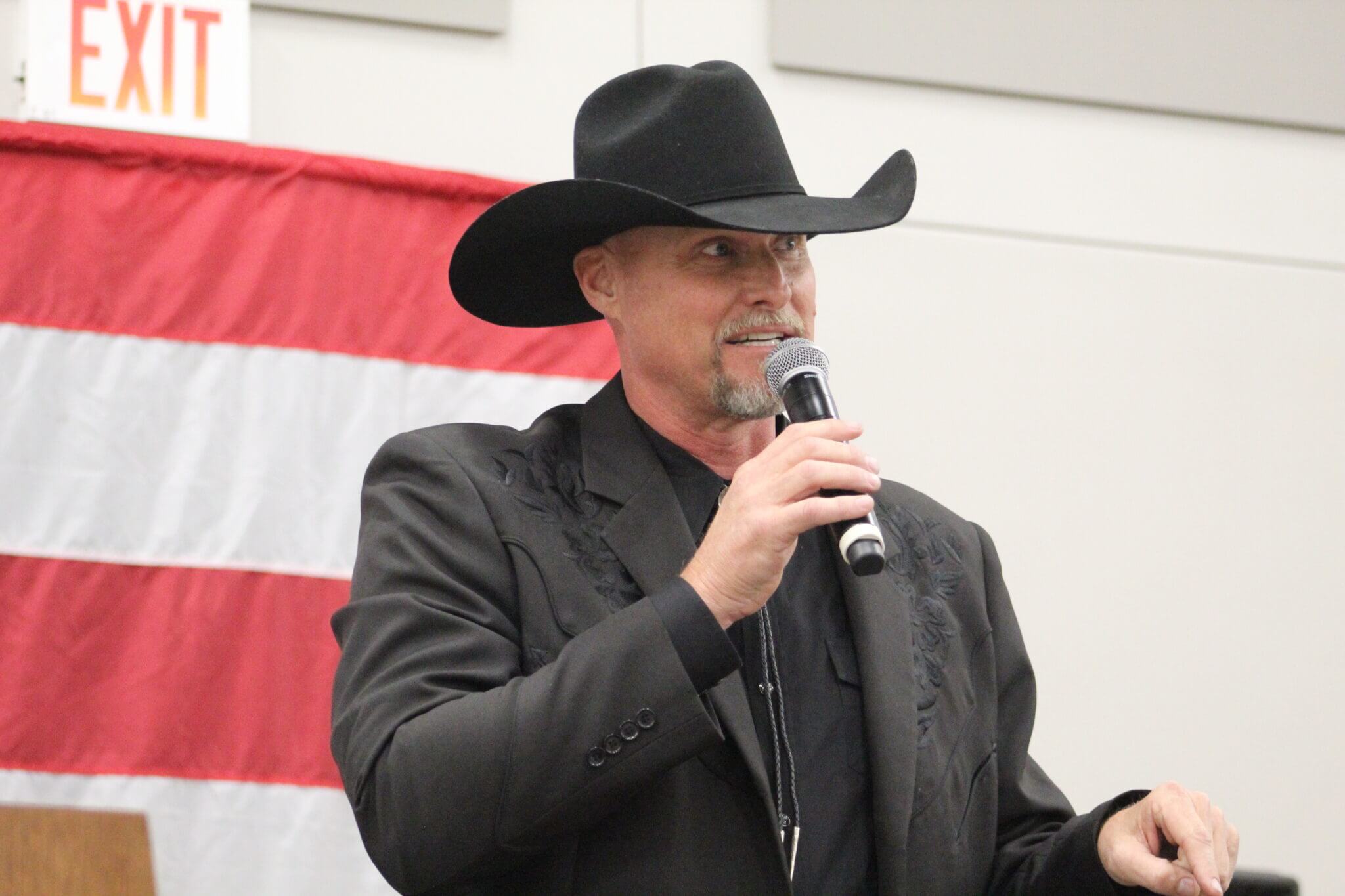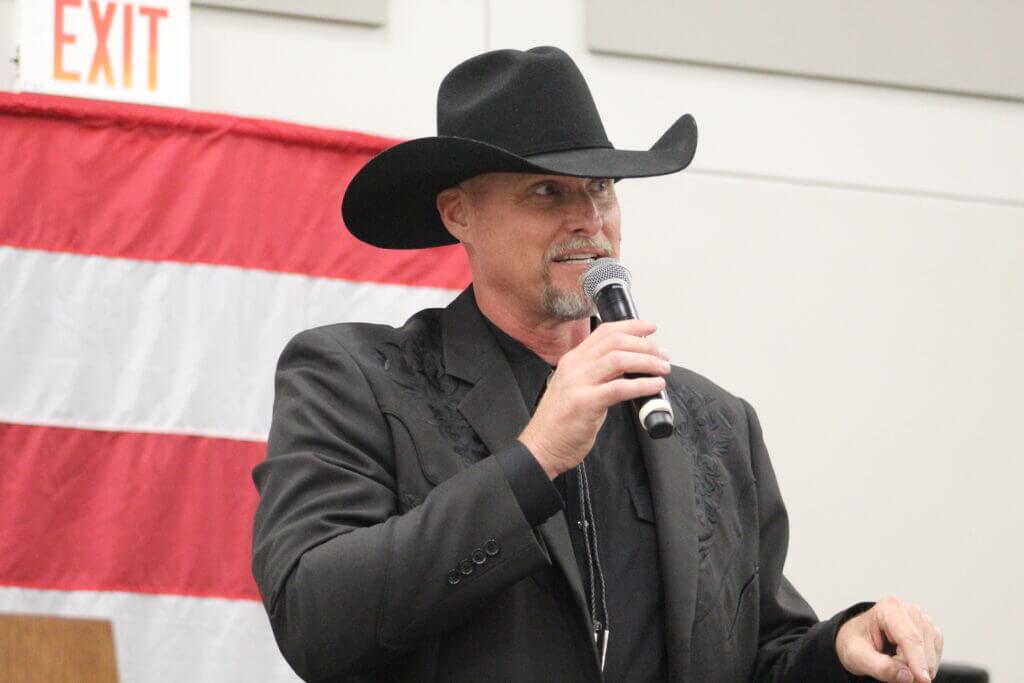 "This is an American problem," Lamb said. "Make no mistake, what happens in my backyard today will be in your backyard tomorrow," speaking about the increase in illegals, drug and human traffickers, entering the country daily over the Southern border.
Lamb's county in Arizona is about the size of the state of Connecticut.
He pointed to three things he believes the country is built on that he wanted his audience to remember: 1) America was built on the belief in God and a Higher Being, 2) the importance of the family unit, and 3) establishing justice.
"We are now in a battle of good vs. evil more than anything," Lamb said. "There's a move to make good seem evil and evil seem good. We must regain that family unity, the importance of the family in this country. Our Constitution tells the government what they can and cannot do."