County jail passes accreditation
DeSoto County News tours the Hernando detention center
The DeSoto County Adult Detention Center in Hernando has been informed it has been accredited again with the American Corrections Association (ACA) and will formally receive its accreditation for the next three years in August in New Orleans, Louisiana.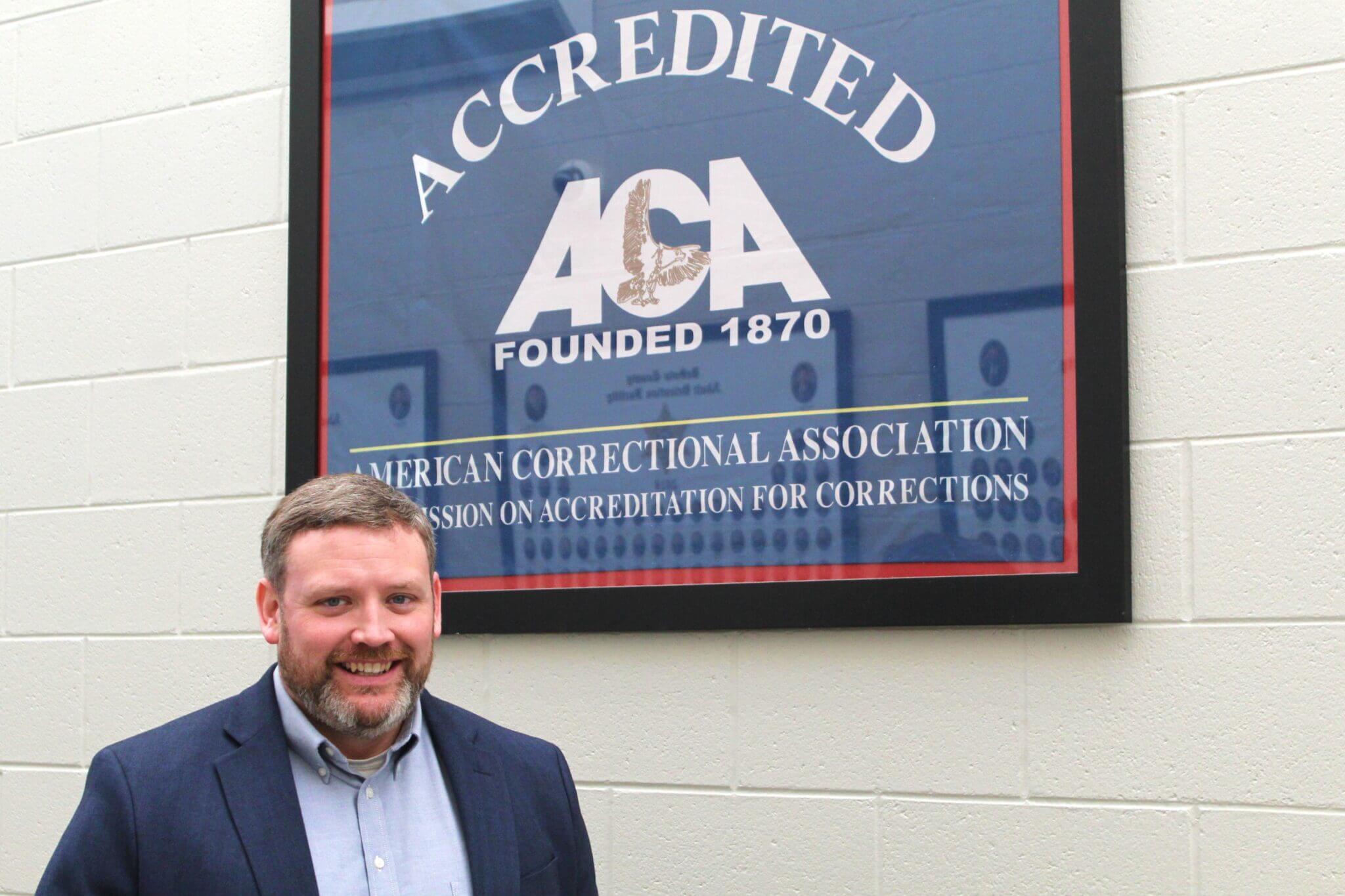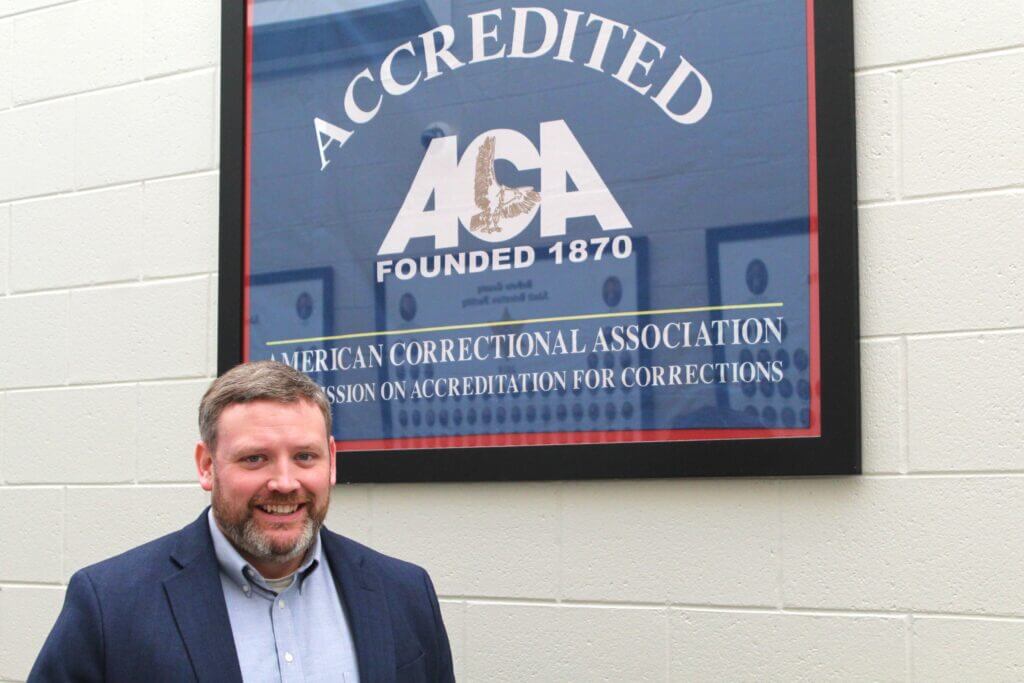 It's an important action for the jail, according to Director of Detention Services Chad Wicker, who leads a facility that employs 86 people, including medical staff, and has a potential capacity of 568 inmates.
"A lot of times we're asked why we go through the process of being accredited and I'll reply that since we've been accredited we haven't had a lawsuit yet," Wicker said. "Since 2018, there hasn't been a serious lawsuit. That has saved the taxpayers a lot of money in legal expenses."
The ACA went through an audit of the Adult Detention Center during the week of Feb. 21 through staff interviews, a comprehensive tour of the jail, observation and review of files and records.
The DeSoto County jail received 100 percent compliance with mandatory standards and 99.04 percent compliance with non-mandatory standards.
DeSoto County is one of four jails in Mississippi to achieve accreditation, which the Hernando facility first received in 2018.
The Adult Detention Center had just completed its accreditation process when DeSoto County News was granted a tour of the facility by Wicker and we got to see the jail as few people who are not inmates do.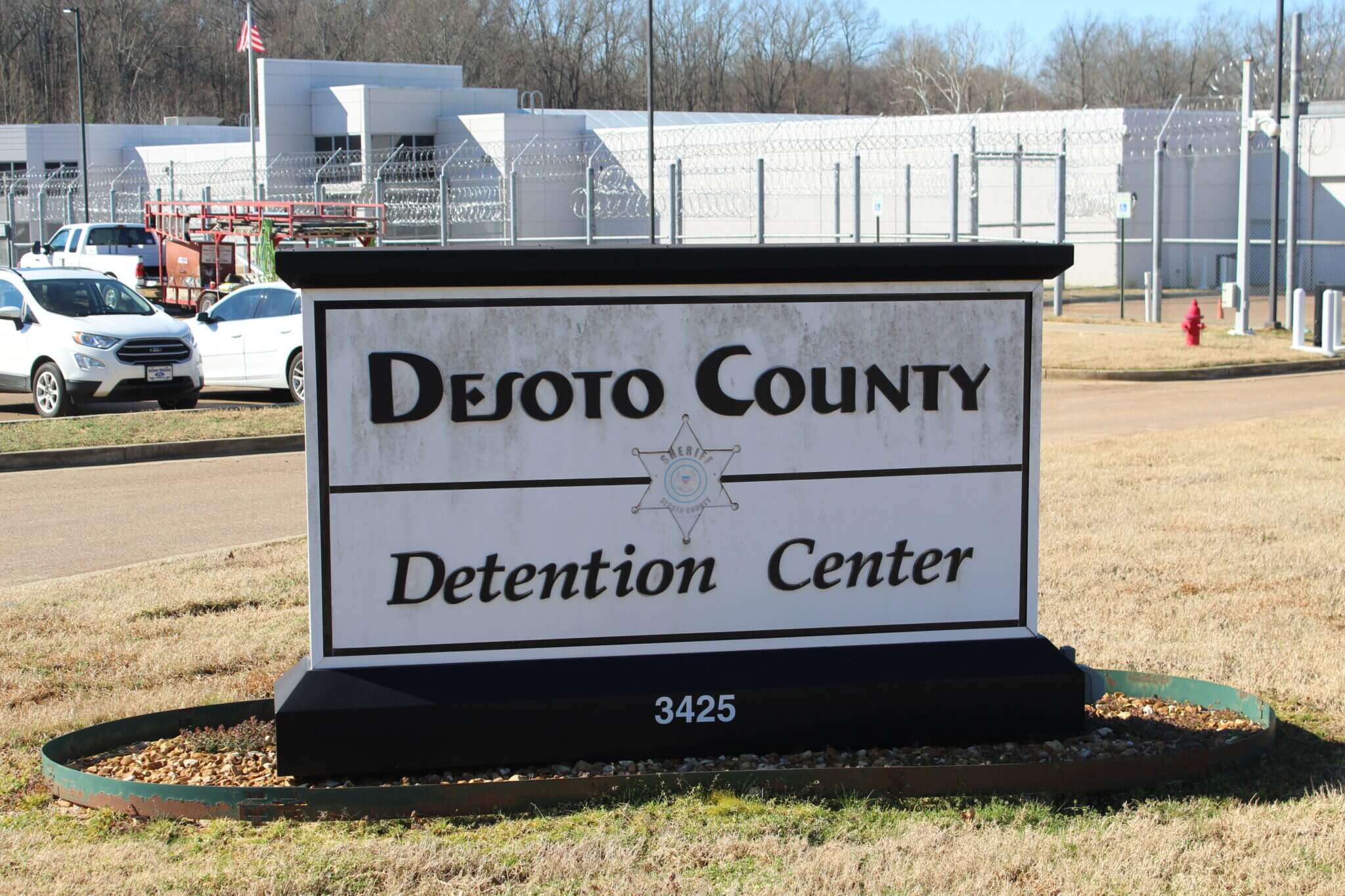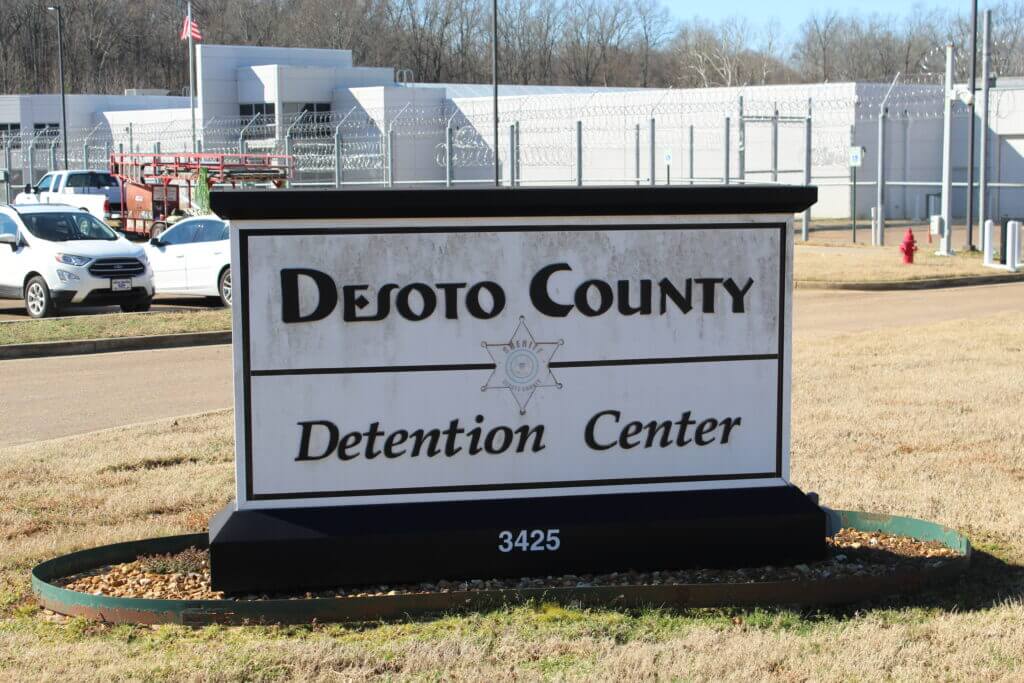 The DeSoto County jail is a busy detention center. Wicker said that as of our visit the jail population was at 470 inmates. Because it is the only jail in DeSoto County, a steady stream of offenders are brought into and held at the jail.
"We process more people here than anybody in the state," Wicker pointed out. "We processed almost 12,000 people here last year and that's busier than any other jail in Mississippi. Our population at 470 is about third in the state and our capacity is 568."
Of that number, many are being held for violent crimes, a trend Wicker has seen grow since he started working there about 16 years ago.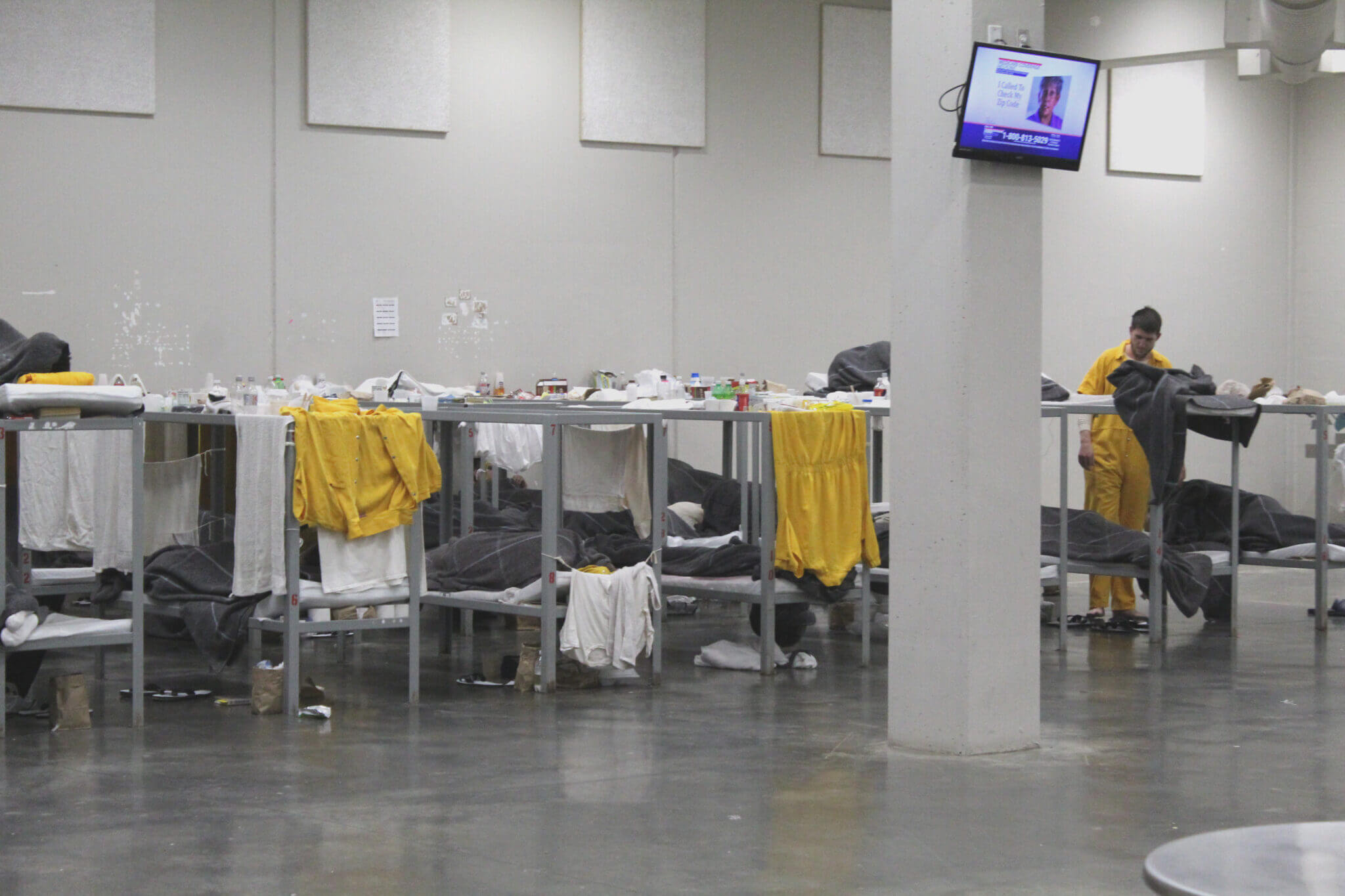 "What I've seen are people coming to jail who are younger who do more violent crime," he said. "We have 64 people in jail right now for murder. When I first started working here we had two. The population has grown and the county has grown."
One of the important areas that the jail must deal with for each inmate is health. Prisoners held don't typically come without a lot of health problems and caring for their health needs while in jail is critical.
"They're drug addicts, have high blood pressure, diabetes, just a gamut of stuff that we have to do." Wicker said. "We employ eight nurses, two on each shift. We have a doctor who works 12 hours each week and we have an RN (registered nurse) who works 40 hours a week. We provide it just like a doctor's office."
Wicker is quick to point out, however, that the DeSoto County Adult Detention Center has not had an inmate COVID-19 death since the pandemic began. He said that is a direct reflection on the staff at the jail.
"These guys (staff) have come to work every day and put their lives at risk to serve the people of DeSoto County," Wicker said. "I'm so grateful for what they've done."
Family members who want to see the inmates cannot do so in person at the jail. They can call in by phone, which Wicker said happens about 80 percent of the time, or they can video chat through a connection at an off-site communications center in Hernando that family members can drive to.
Another means of outside communication is by mail, but no paper is touched by the inmate in receiving the message.
"You mail your letter to a P.O. Box," Wicker said. "They get it and scan it to a digital form. An inmate sees it on the kiosk and they never have to touch the mail. They can also send email messages out. We were one of the first ones to do that."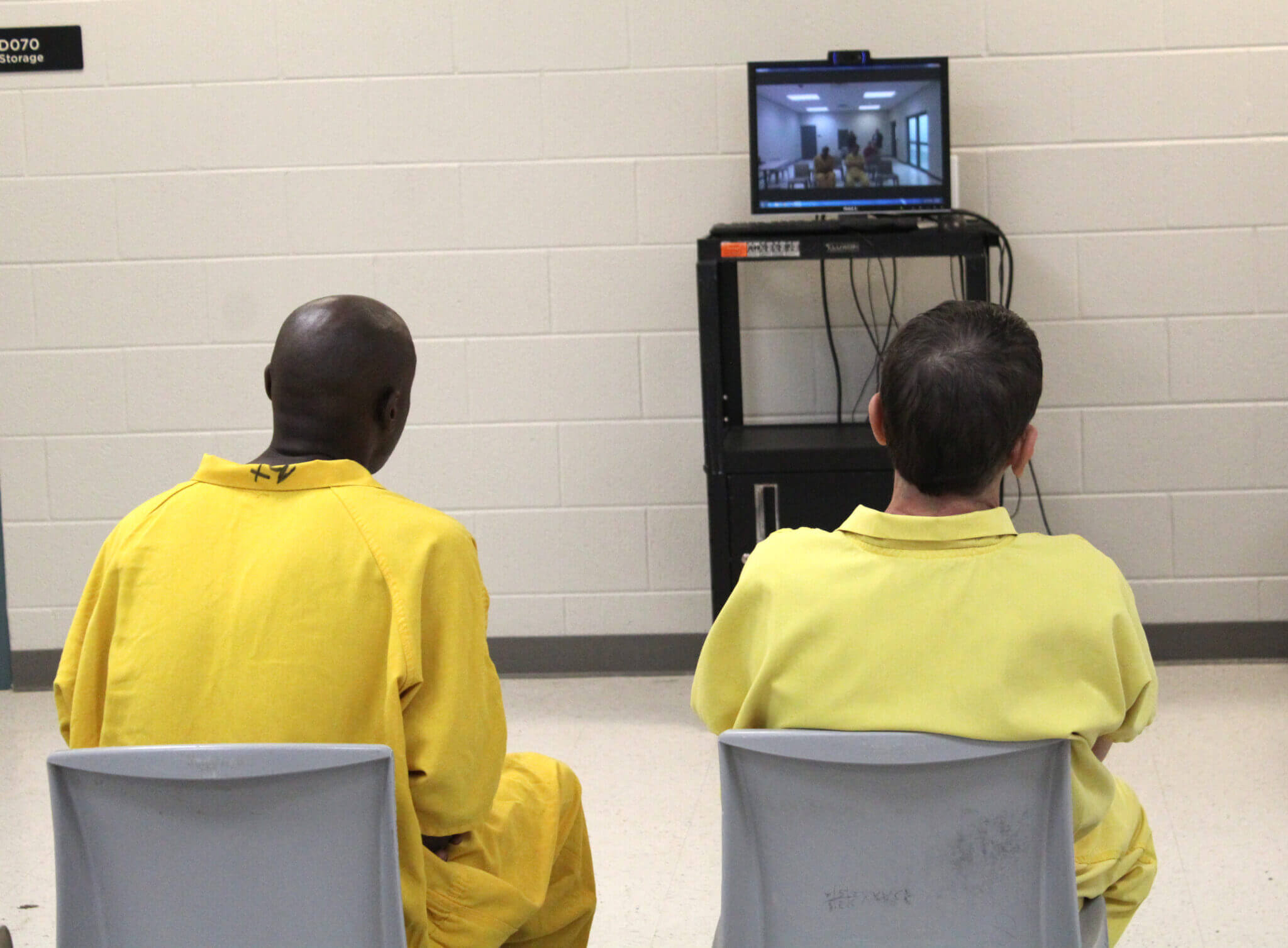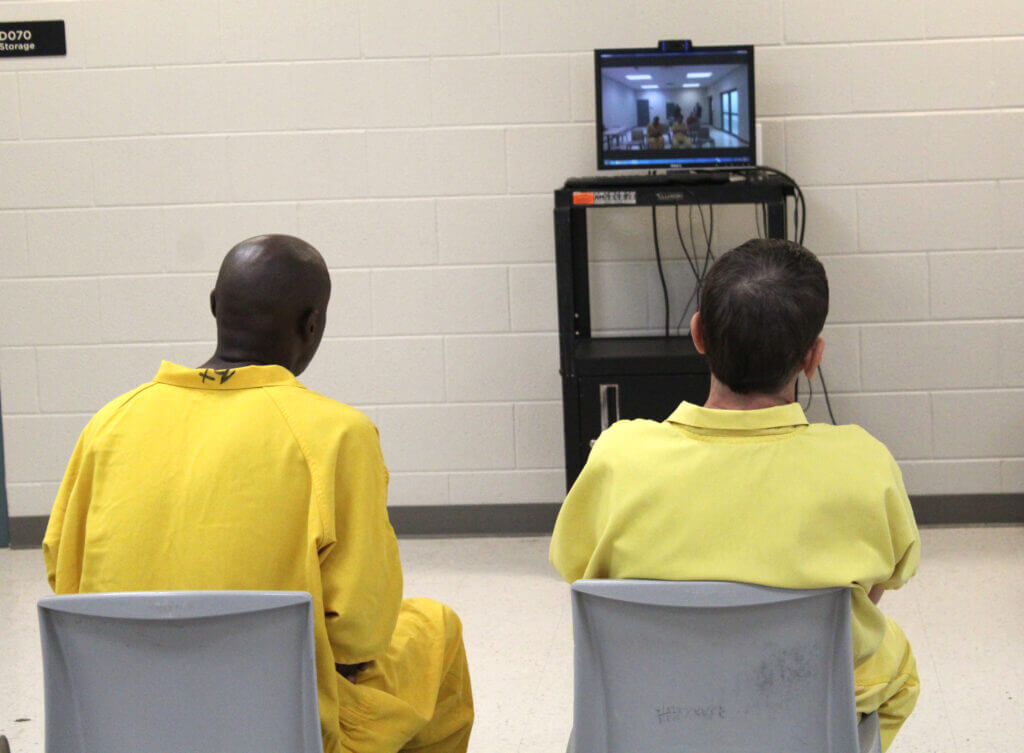 Depending on the situation, circumstances and judge preferences, court appearances can be done in person at court or by video from the jail.
In fact, technology has become an important tool in the operation of the jail, noted especially by the red cubes that are placed everywhere. They help keep track of where an inmate is at or has been inside the jail by scanning a wristband to the cube.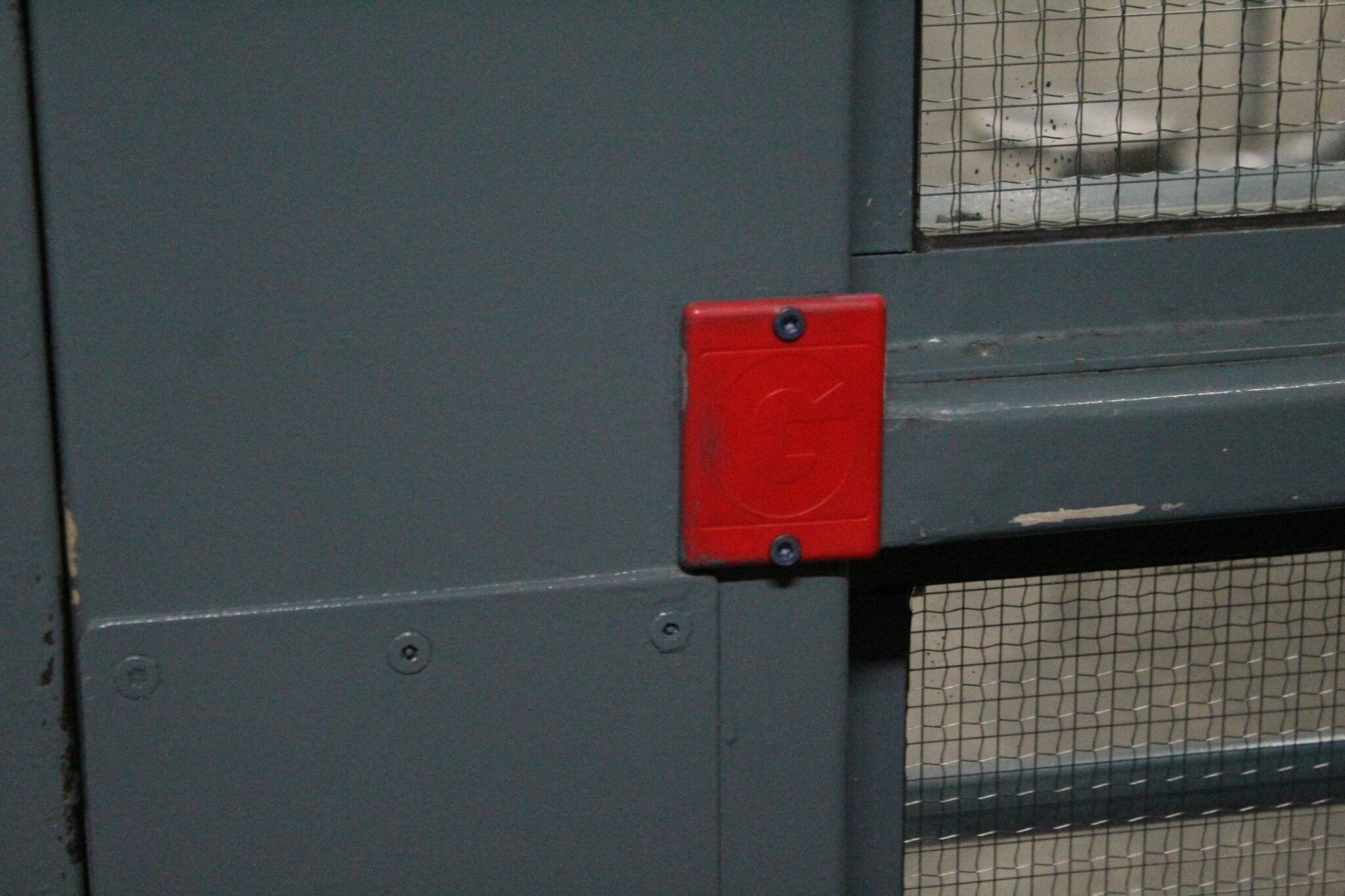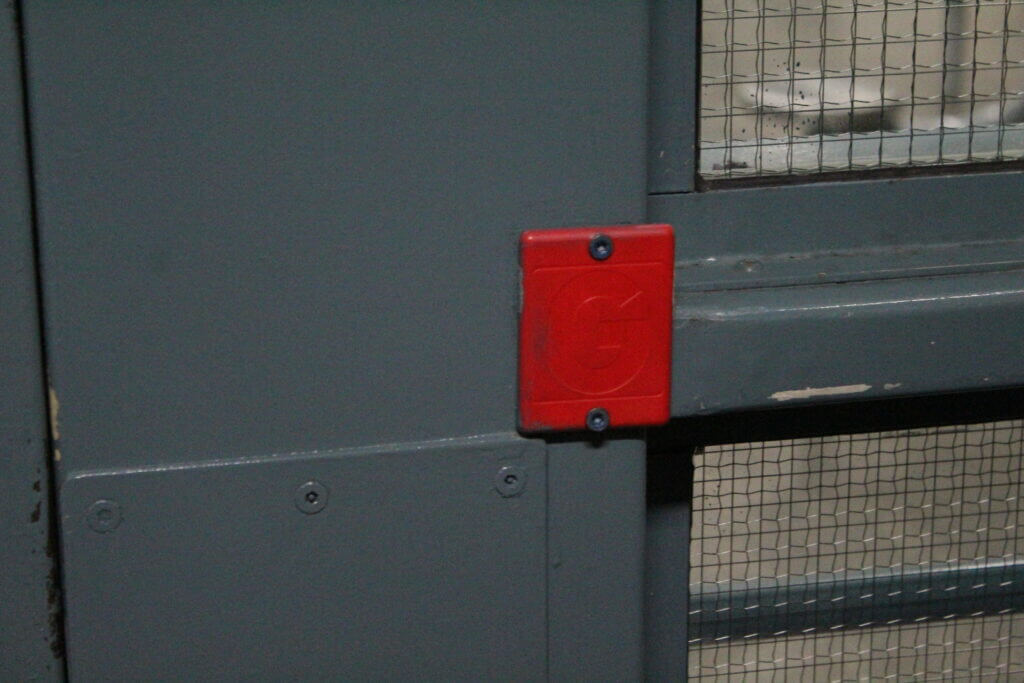 "Each inmate wears a wrist band and the staff will scan the wristband and then it becomes documented," Wicker explained. "The same thing with cell checks. For most people in the general population it's an hour. All of that is documented. It's a great system, our inmate tracking system, or RFID."
The day-to-day inmate routine includes breakfast at 6 a.m. and roll call at 8 a.m. Inmates then can watch television, play games in their cell, or are taken to court or do video appearances when they have their time. Lunch is served at 11:30 a.m.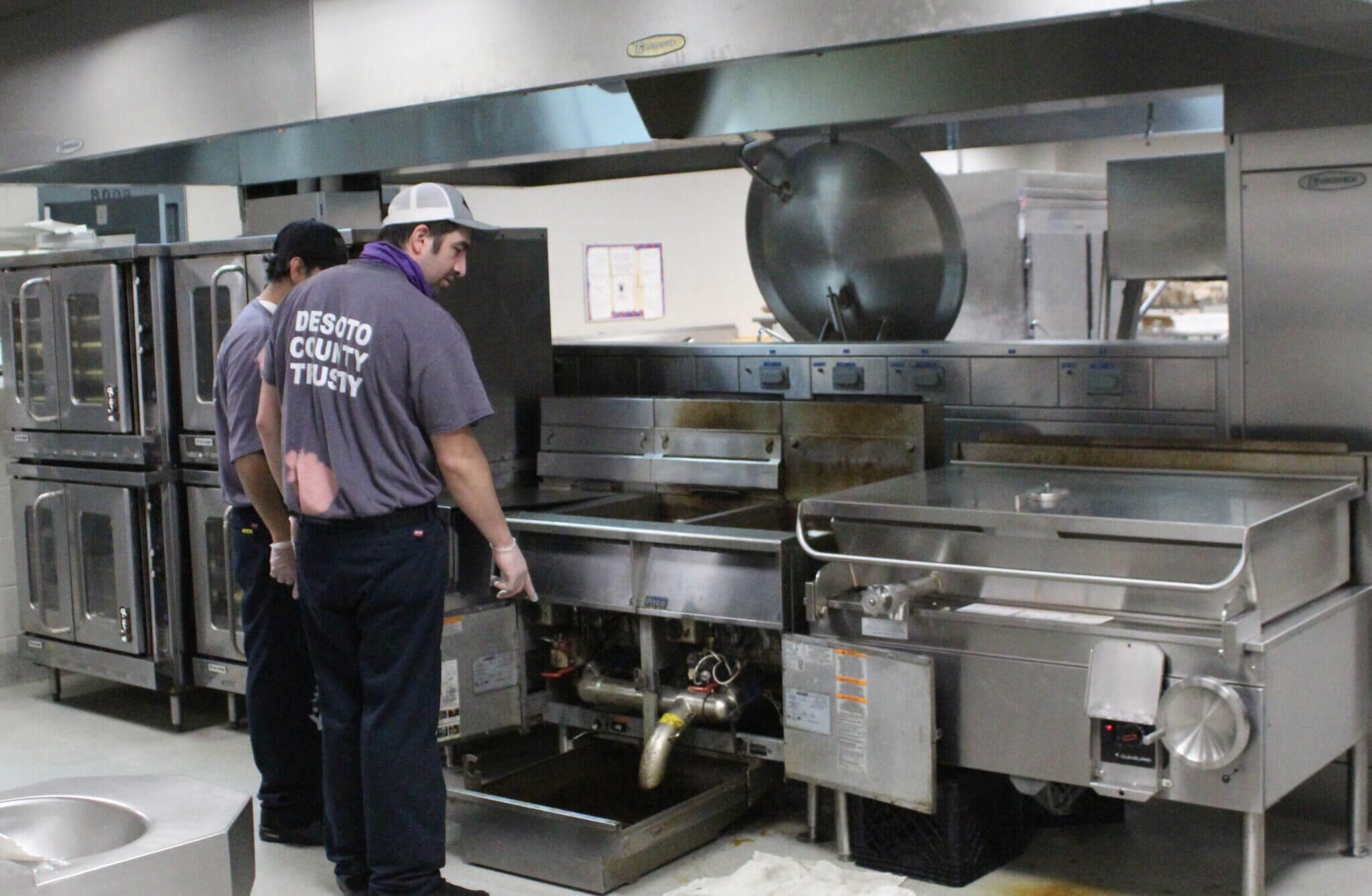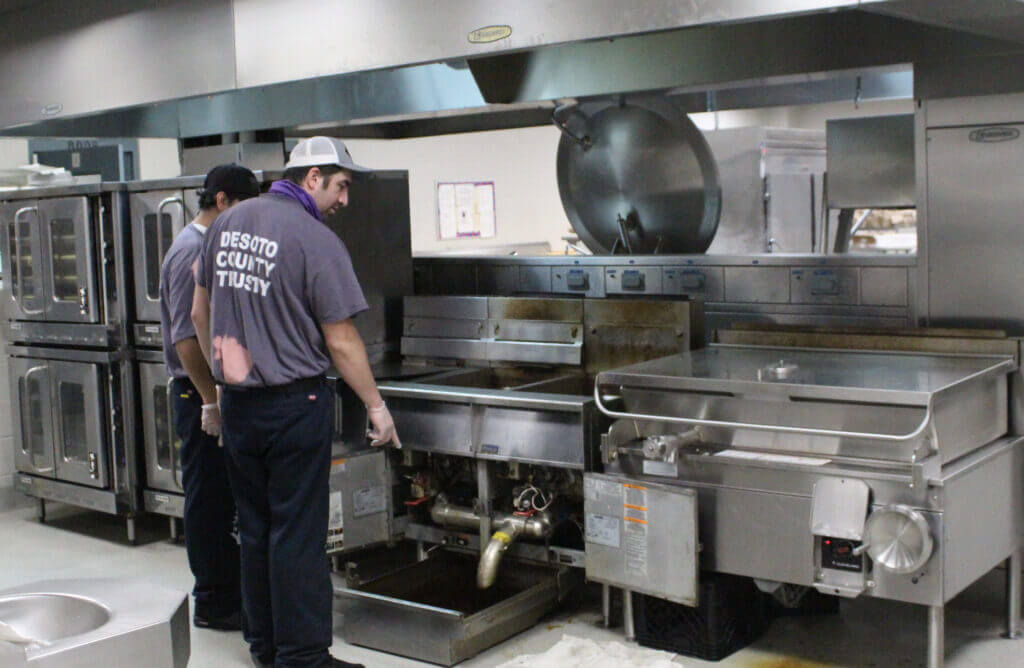 Inmates also have different programs available, including evening church services, or educational programs, if they choose to take part in that.
Wicker encourages the programs because he wants to see the jail to be more than simply a holding cell for the men and women incarcerated there.
"These people are good people and they shouldn't let one bad mistake be the only thing in their lives," Wicker said. "We've got to figure out a way in society to break that cycle."
Much of the food served at the jail is leftover items donated from the Heartland Hands food pantry in Horn Lake, a partnership that has been going on the past two years.
Snack items come from an inmate's trust account that family members can deposit to. Inmates can use the money for any of about 300 different items they can purchase, from cookies, chips, and other items.
"A grab bag of chips, cookies and Coke, that's $10 and we sometimes sell 100 of those a day," Wicker said. "A lot of our population is so transient they are not here to order the big stuff. If you're here one day you can buy one and we pass them out the next day. This way we don't have to have the taxpayers buy this stuff for them."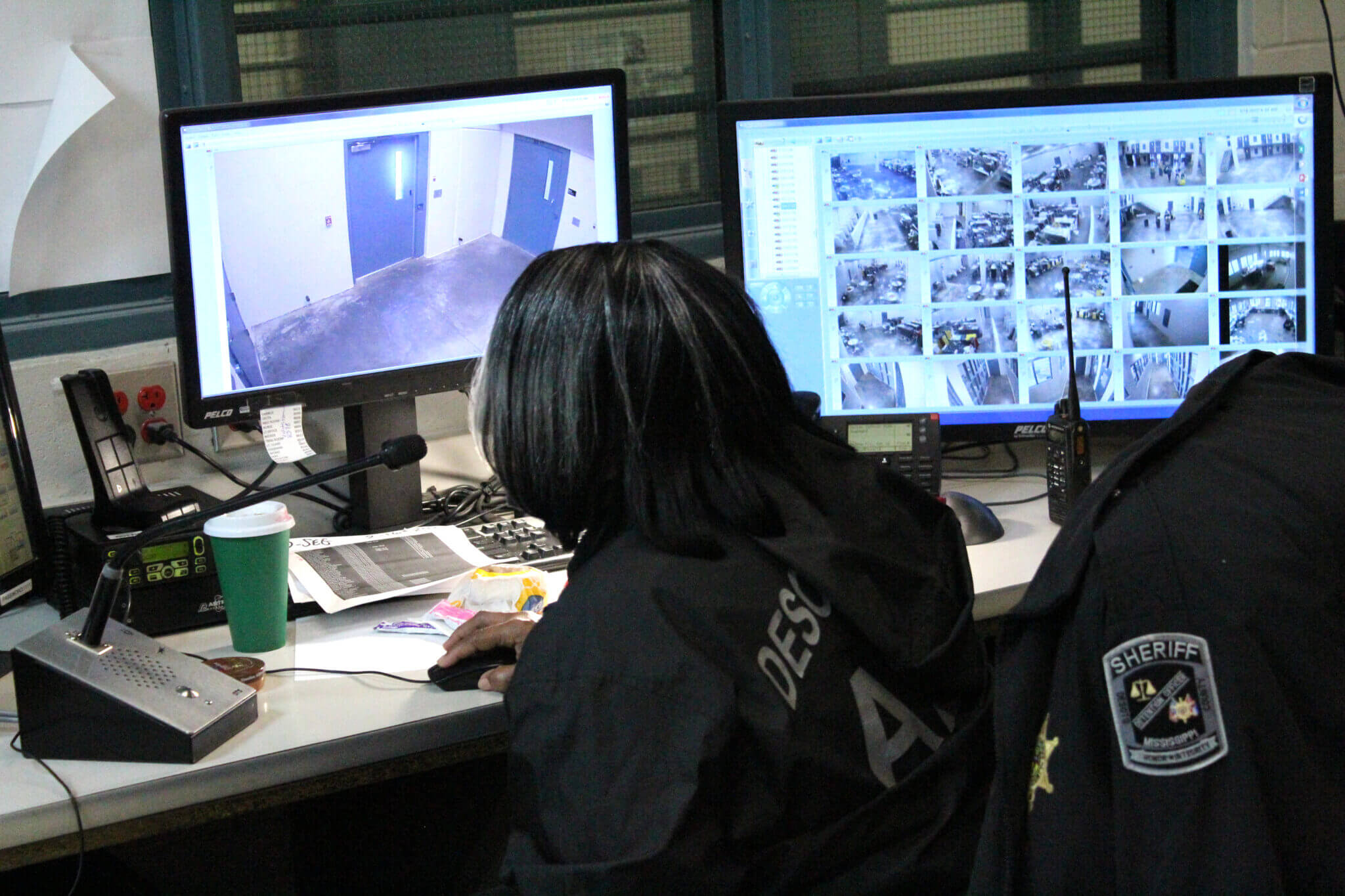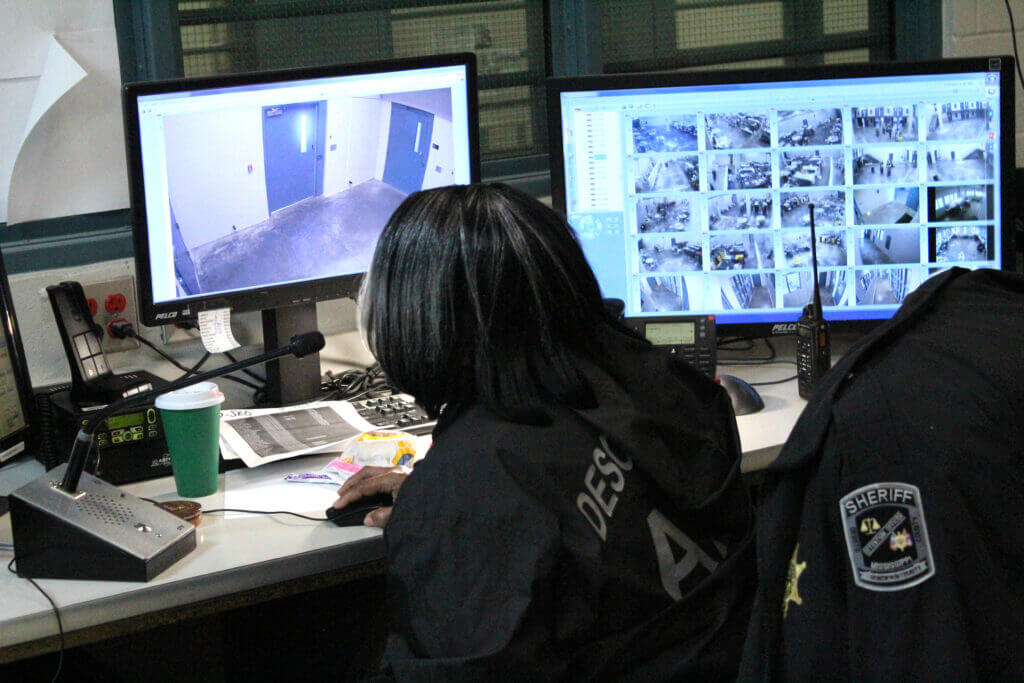 Today's Adult Detention Center facility is about 100,000 square feet in size and was built in two phases. The original building was 60,000 square feet in size, followed by a 40,000 square foot addition.
Wicker said he has benefited from the leadership of Sheriff Bill Rasco.
"He's been kind of a mentor for me," said Wicker. "He's given me my opportunity and I'm going to remember that."