Cancer center introduces rotating art exhibit
Photo: Ruined Piano, by Willy Bearden, on display at the Baptist Cancer Center-DeSoto in Southaven. (Bob Bakken/desotocountynews.com)
When patients come into the new Baptist Cancer Center-DeSoto for their treatments, they are being greeted with a new art exhibit gracing the walls of the facility in Southaven.
It is part of what will be a rotating showing of artwork which is being initiated by an artist and curator who have a specific connection to the center, which opened last summer next to Baptist Memorial Hospital-DeSoto.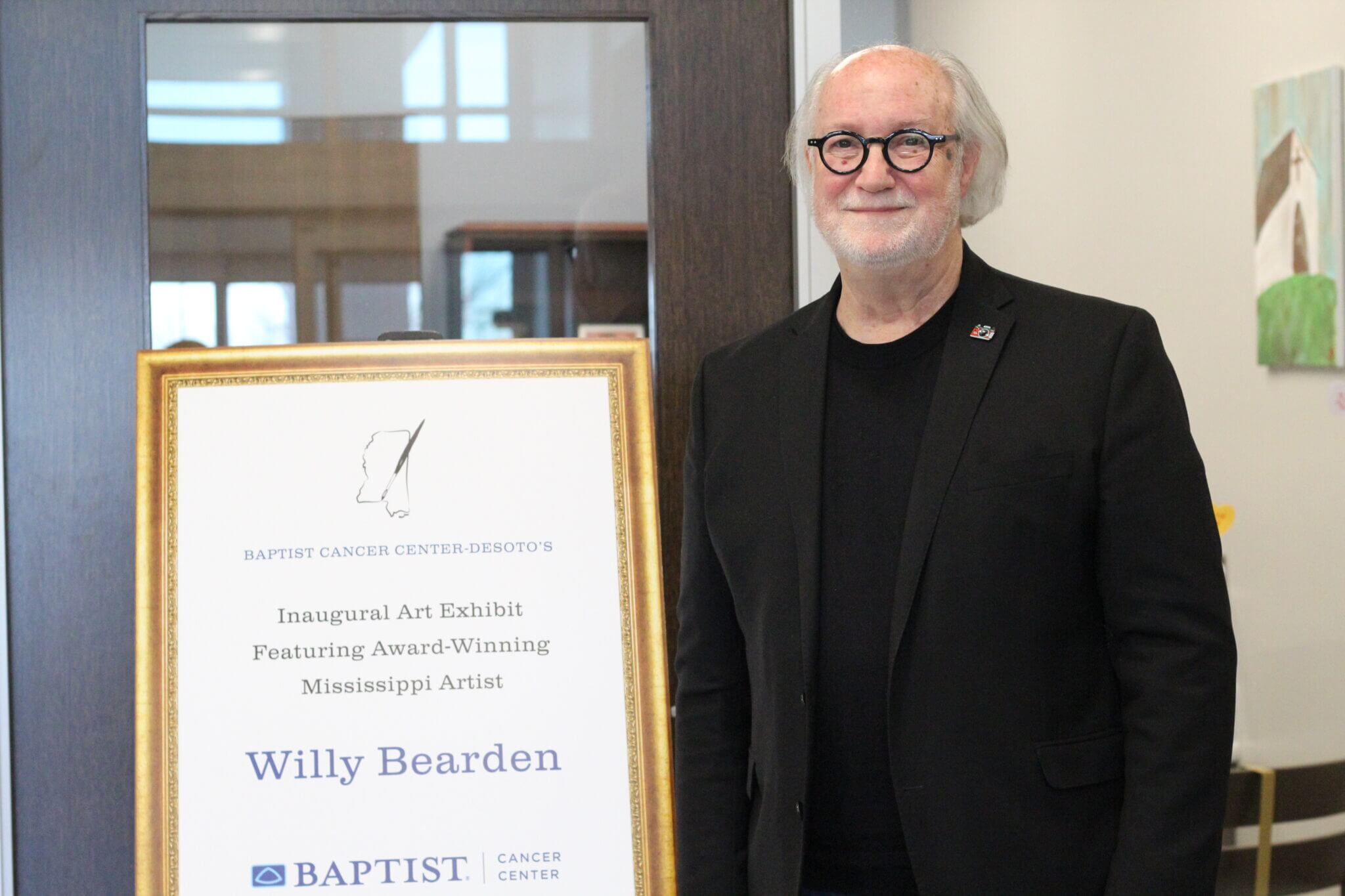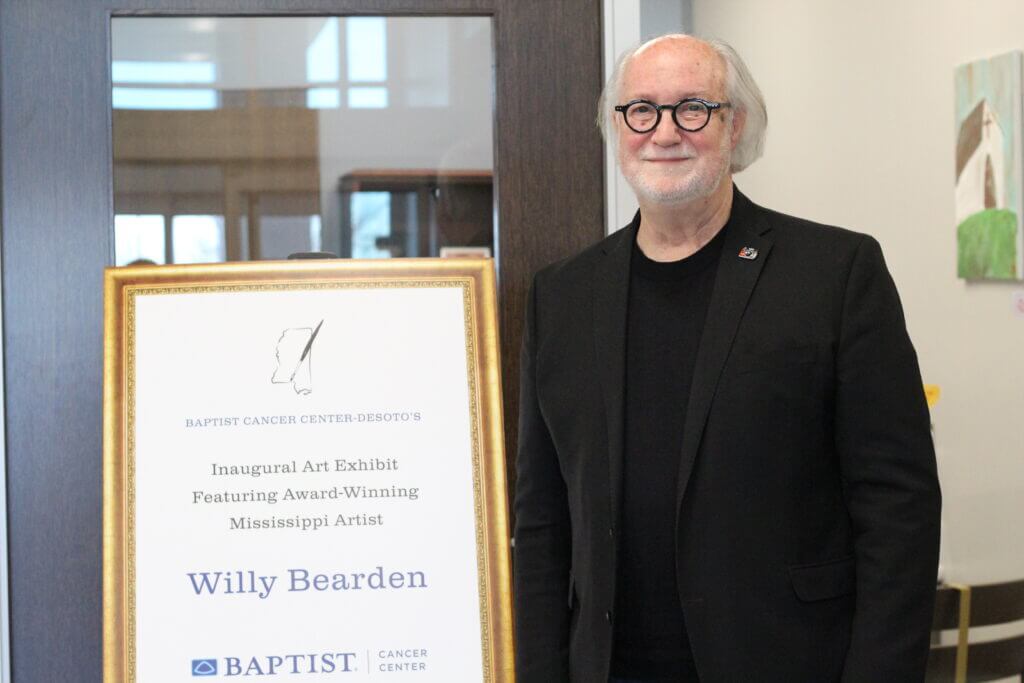 The artist, Willy Bearden, is a photographer and award-winning writer and filmmaker who grew up in the Mississippi Delta and now lives in Southaven. You may be aware of Bearden from his work on the Memphis Memoirs documentary series on public television station WKNO-TV.
The people of Baptist Cancer Center-DeSoto know Bearden for another reason, however.
"I am a customer," Bearden said of the center. "I have a type of cancer and I have had surgery. I had a surgery in August and they took a tumor out, so I come here once a month to get a shot."
Bearden's compositions to be shown with the art exhibit are photographs taken under the title of "New Works." An open house to open the exhibit was held on Saturday, Feb. 4.
"I hadn't shown my photographs in a while, maybe 2015 or something, so I had a bunch of new work, and I'm a filmmaker and a writer by trade," Bearden said. "I had the best time sweeping all of this together and seeing what I wanted to print and what moved me. A lot of this stuff is new and it was really a lot of fun."
The person in charge of putting the rotating art exhibit together for the cancer center has a connection with Bearden, and with the center, as well. Ken Hall knows Bearden and the center well.
"My dad was a patient here before he passed, so I am volunteering to curate an ongoing exhibit," said Hall. "When the foundation first talked to me, I said that I wanted to get Mississippi artists and Willy was the first person I went to. We had worked together before and he just seemed to be the perfect person to choose."
Hall moved to DeSoto County more than two years ago to help care for his father who was a patient at Baptist Cancer Center until his passing in the fall of 2022. Hall has produced many pop-up art shows in Memphis over the past decade and serves as arts columnist for 4Memphis Magazine.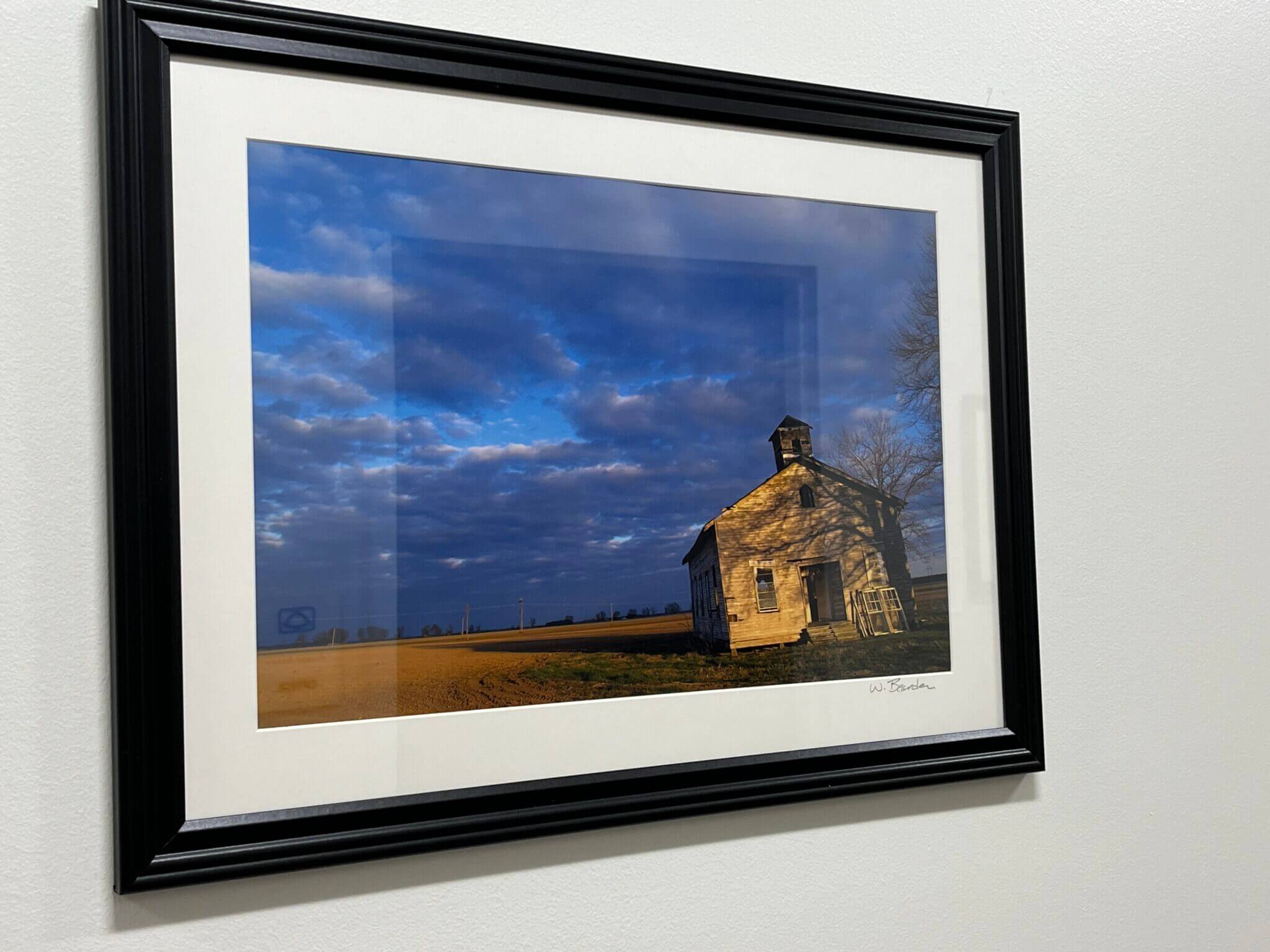 Bearden said he hopes the works that are being displayed will give them a moment to consider something other than the medical issue they are dealing with at the time.
"For my fellow patients here, I hope they will look at this work and hope that maybe makes them think or maybe brings them some joy or maybe takes their mind a bit off being here and getting cancer treatments or something," he said.
Bearden's photographs depict life in the South, especially around his native Rolling Fork. Hall wants to find Mississippi artists and/or scenery for each new exhibit rotation.
"The work, much of which was taken in Mississippi, fits very nicely," Hall said. "We hope to, going forward, continue with Mississippi artists, or at least Mississippi scenery. We'll try to hit North Mississippi as often as we can for artists but I'm certainly open to artists from throughout the state."
"Baptist Cancer Center is grateful to Willy Bearden and the many other local artists for allowing us to feature their work in this special exhibit for our Southaven location," said Tabitha Smith, director of outpatient oncology services, Baptist Cancer Center-DeSoto. "We wanted to fill this center with imagery that could help comfort and soothe patients during treatment, and we believe the artwork selected can be therapeutic for cancer patients."
Bearden's works will be on display until the end of March, when a new exhibit will be put on display.