Brewing up an expanded home
Coffee Central owner Tina Tatum talks a lot about "Coffee and Community" as she dishes on her three years in the coffee shop business, believing that with a good cup of coffee the community grows closer.
Since Tatum and her family took over the space at 5627 Getwell Road in Southaven, it's been the business and the community that is growing and expanding. The popularity of the Southaven store led to the addition of Coffee Central Squared in Hernando, first inside Side Alley Gifts and Cafe, and now at its standalone location at 39 West Commerce.
While all of the expansion to Hernando has been going on, however, the original Coffee Central has stayed the same in size, an intimate little place in the strip center that serves great tasting coffee and provides a spot for people to chat and learn more about each other.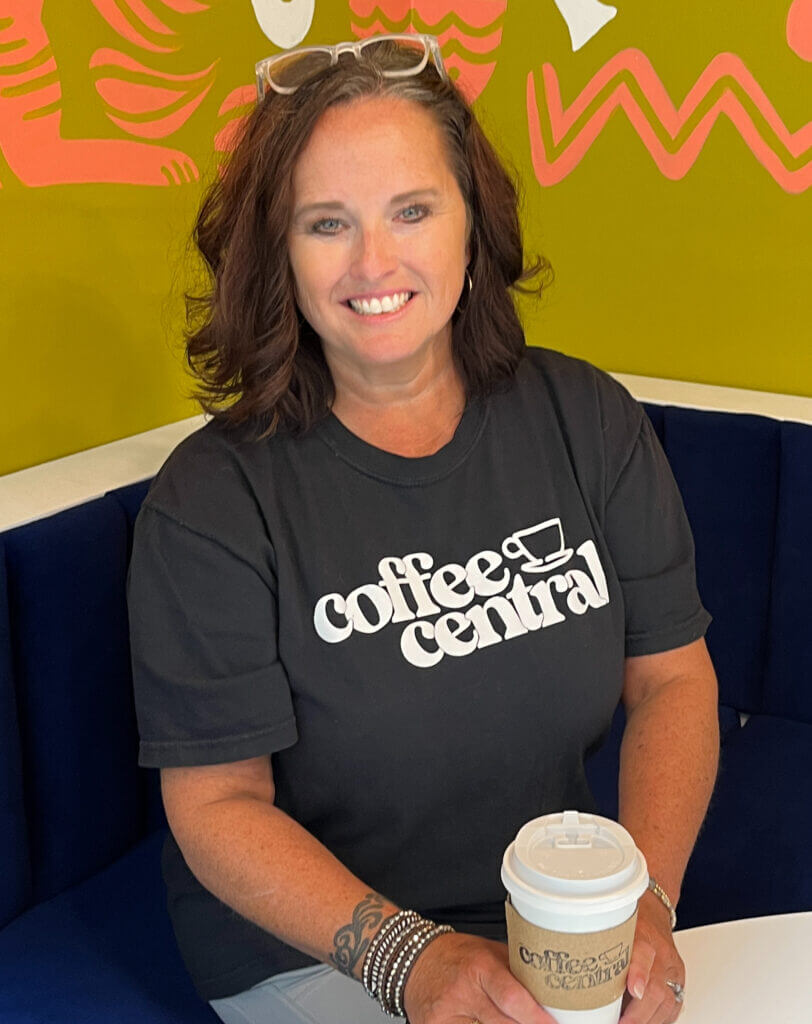 As of Friday, June 24, that has all changed. Coffee Central has added the store space to its north and renovated both spaces together into an attractive and larger Coffee Central.  The expanded Coffee Central opened its new space on Friday and a grand re-opening is planned for Monday, June 27.  
Tatum said Coffee Central's expansion is a byproduct of the Getwell Road corridor growth, including Silo Square.
"We just felt like it was time to make more room for coffee and community," Tatum said. "We thought we would be in this space in March but supply chain issues and things happened. We're just really thrilled to be here for more space for our community."
There is an expanded bar area, a pour over station for those who are real coffee enthusiasts. That's where you can sit and watch the barista make their coffee.
One of the additions with the new space is that of a kitchen, something that was in the Hernando store only.
"We are now able to freshly bake our muffins, scones, everything in house, every day, where previously we baked in Hernando every morning and then transported it all to Southaven," Tatum said. "Now, you'll be able to walk in and smell our fresh-baked muffins, scones and cookies, whatever is happening for the morning."
She said the kitchen in Southaven also accommodates a revolving lunch menu which will be served between 10 a.m.-2 p.m.
"We'll have our staples everyday, like quiche, chicken salad, our sausage balls and things of that nature," Tatum explained. "But we'll have a revolving soup, salad and panini combination every day, Monday through Saturday."
While Coffee Central was busy in the morning and later in the afternoon with school students and business get-togethers, customer traffic dropped during the noon time because it didn't offer a lunch offering. Tatum felt the in-store kitchen and room expansion will bring a larger customer base for the middays.
"We decided to add the kitchen and bring the same menu up from Hernando that was a success down there," Tatum said.
There are tables that can seat at least 60 people although capacity can allow for more. But Tatum wants a more spacious setting so people can gather and chat without worrying that others can overhear the conversation
The community table prominent in the original space that many used for informal meetings remains, however.
"It seats 14, so you can call ahead and reserve it if you have a meeting, Bible study, or something like that," Tatum said.
Another reason for the expansion was to accommodate Coffee Central's "Coffee With A Cause" nights when there's live music and a nonprofit is featured with a percentage of sales donated back to the nonprofit.
An area eyes will gravitate to when you arrive is the back corner area highlighted by a mural painted by Tatum's daughter Faith, who is an art and graphic design major.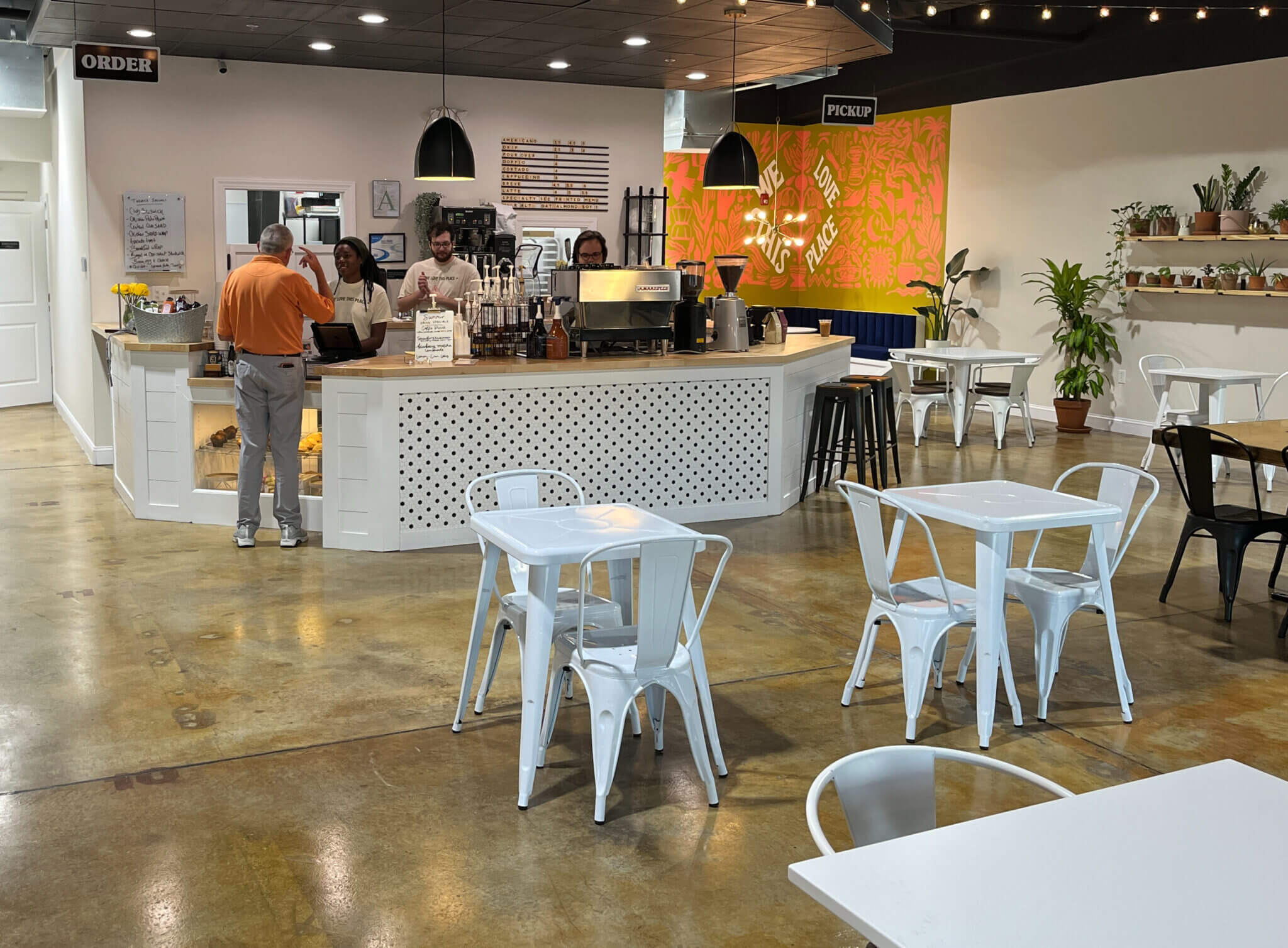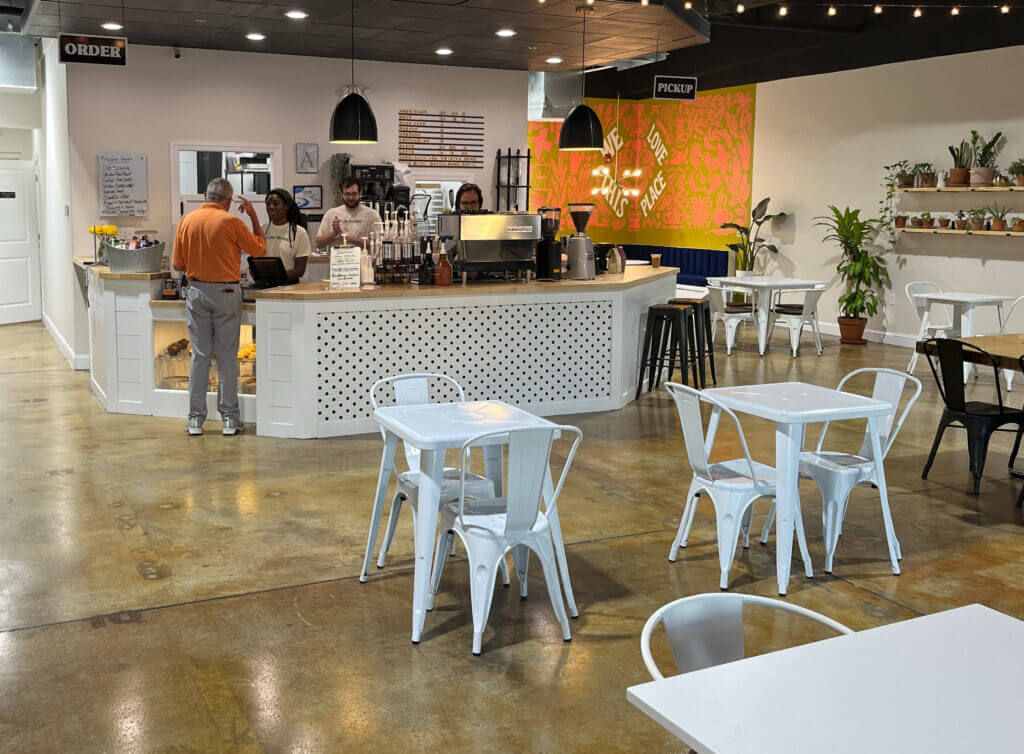 "She pretty much designs our store layout, furnishings, and the actual aesthetics and things of that nature," Tatum said. "The mural is a combination of a lot of things and it has the theme of the relaunch, which is, 'We love this place.'"
During the grand re-opening on Monday, the local band Catching Javelins will perform and the benefiting nonprofit will be the Destiny Center of Olive Branch, which is Coffee Central's nonprofit of the year. 
"When we have these 'Coffee With A Cause' nights and we do music, it brings together a synergy of our Coffee Central following, the band's following and the nonprofit," said Tatum.
Coffee Central has been the trendsetter in local coffee shops in DeSoto County since Tatum took on the operation three years ago. Before Coffee Central, most local coffee shop business was in Memphis. But Coffee Central was also the first to offer raw-pressed juices and acai bowls to the area, items that previously were found only in Memphis.
Summer hours for Coffee Central in Southaven is 6 a.m.-8 p.m. Monday through Friday, Saturday from 7 a.m.-8 p.m. Monday's grand re-opening and ribbon cutting with the Southaven Chamber of Commerce is at 10 a.m.  
"This is such a stewardship that the Lord has allowed us to serve," said Tatum. "Coffee is a really great way to reach people."