Body found in Lake Cormorant lake
Photo: DeSoto County Sheriff's Department vehicles and four-wheelers ready to search for Joseph Powers in Lake Cormorant on Thursday, July 1. (Bob Bakken/DeSoto County News)
A man reported missing in the Lake Cormorant area has been found dead in a nearby lake.
Family members Thursday night, July 1, confirmed the victim as Joseph Powers, age 39, saying he was last seen Tuesday walking away on foot and without his mobile phone.
When he didn't return, the family contacted the Sheriff's Department, which began a search that included the nearby woods and an air search with a helicopter.
An item with Powers' picture and details was distributed by the Sheriff's Department.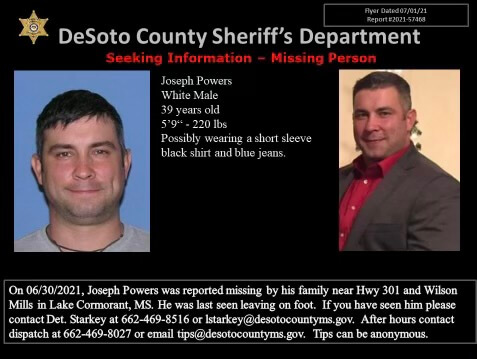 Powers' sister Jenny Powers also made a plea for help in a Facebook post. 
The DeSoto County Sheriff's Department Search and Rescue team and County Emergency Services were called in.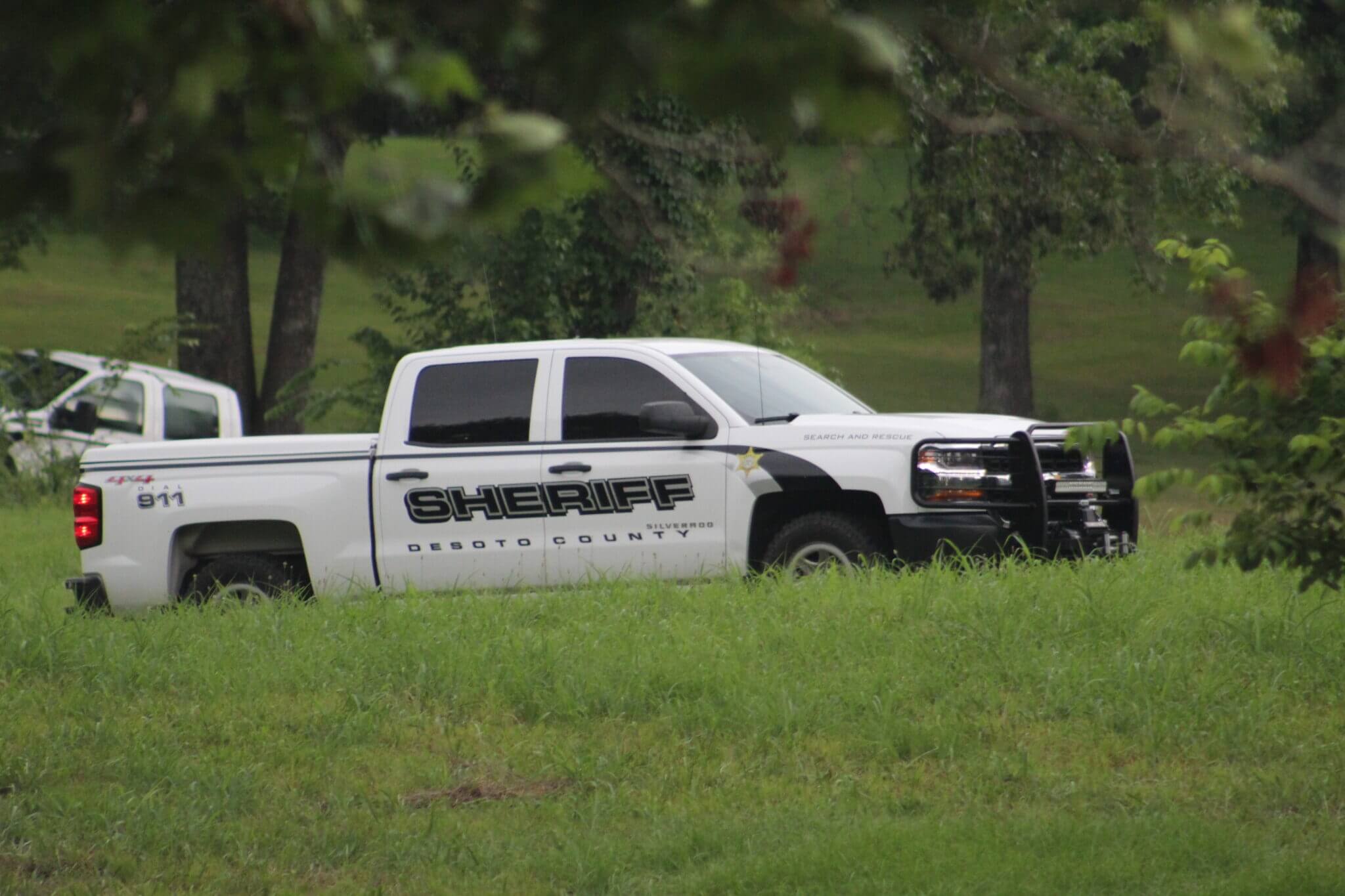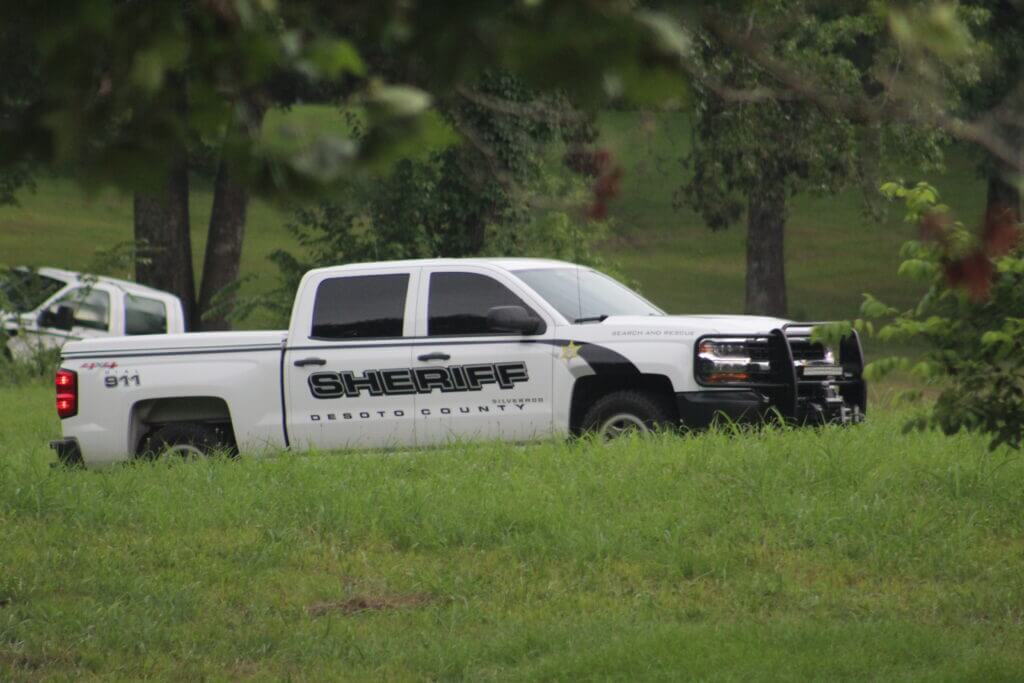 Searchers found the body in a lake near state Highway 301 and Wilson Mill Road about 4 p.m. Thursday.
The cause and circumstances around his death remain under investigation.