Youngsters benefit at Hernando Farmers Market Children's Day
Photo: Hernando Community and Economic Development Director Gia Matheny. (Bob Bakken/desotocountynews.com)
The last Saturday of each month during the Hernando Farmers Market is a win-win for youngsters.
The morning of the farmers market on the historic Courthouse Square is designated as Excel By 5 Children's Day. Hernando is one of the Mississippi Certified Excel By 5 communities that programs to make youngsters ready to enter kindergarten.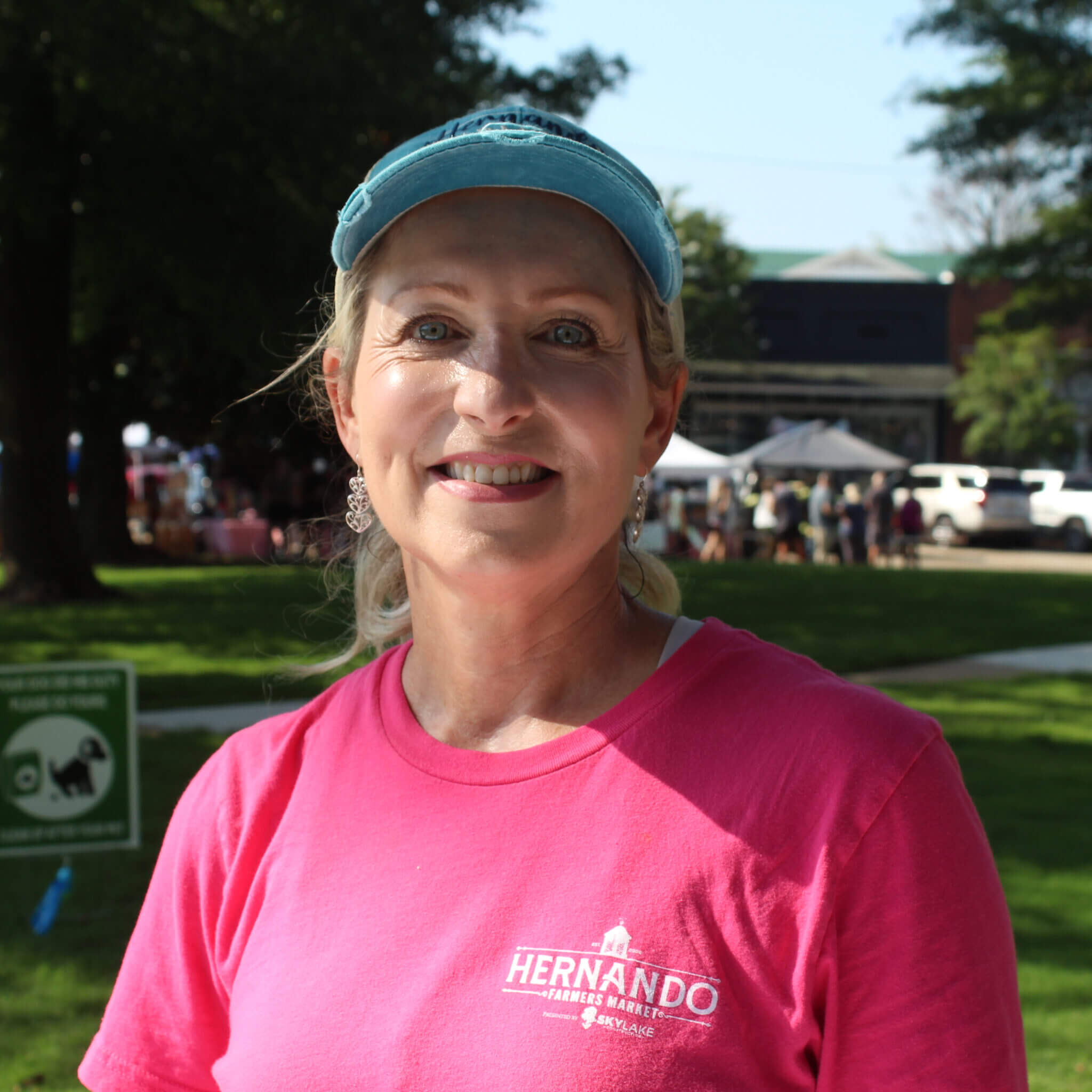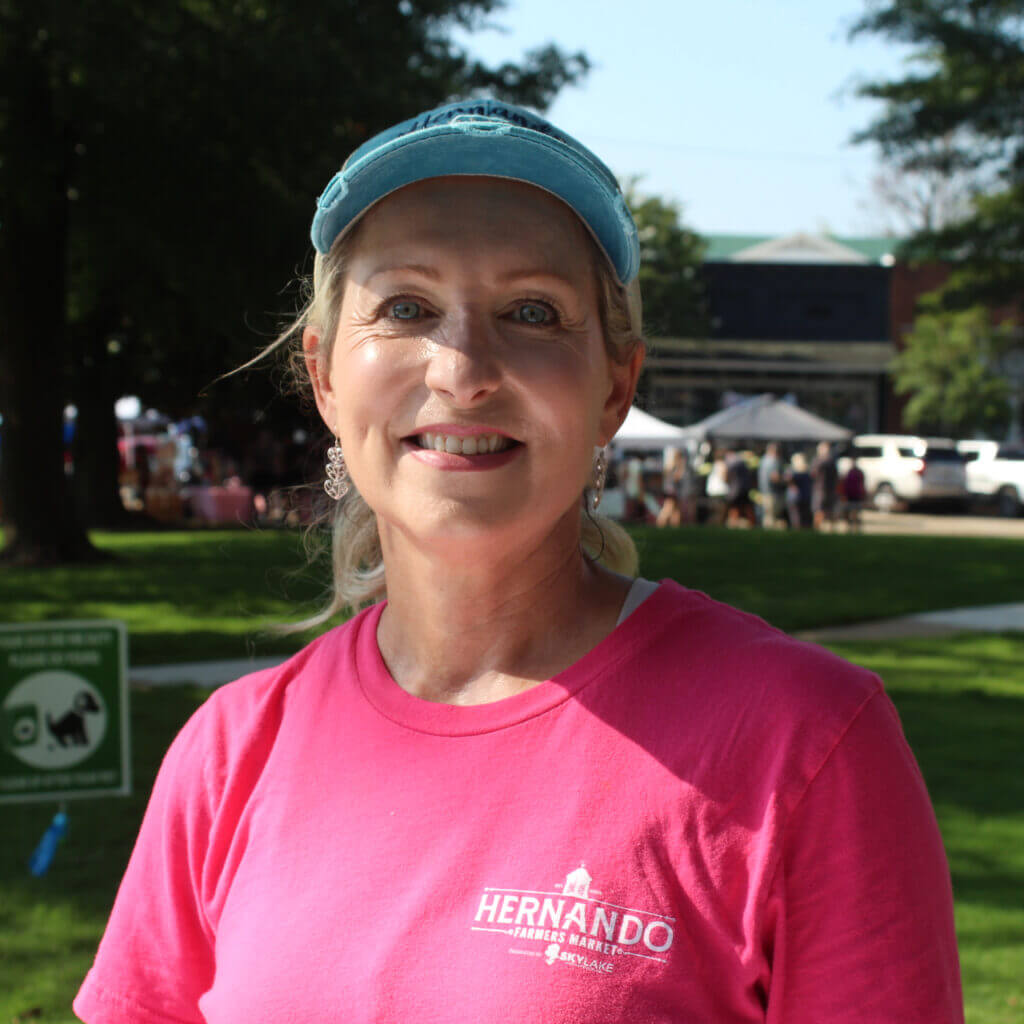 Hernando Community and Economic Development Director Gia Matheny explains that during Children's Day, the first 100 youngsters receive a free book and Power of Produce, or POP, Buck worth $5. The POP Buck allows the child to buy a fruit or vegetable item of their choice at the farmers market.
"The reason we started that was to increase the number of children that are starting to eat healthy at an early age," Matheny said. "Today, many children don't even know where their food comes from, so a farmers market, like the one here in Hernando in an open-air setting, gives them an opportunity to touch it, feel it and taste it. They just really have a great experience with the entire family."
Matheny adds organizations that have a focus on youngsters are welcome to contact her and set up during the market on Children's Day.
"We get them a table and chairs and they provide a free activity or goodies for the children that day. It costs them nothing because it is a benefit to our community," Matheny said.
There are several areas where the Hernando Excel By 5 program works to have children ready for that first day of kindergarten. Health is one focus area and Matheny said that is where the POP Bucks program comes in.
"As a city we have a focus on children, because we have a very young demographic," Matheny said. "We have things that promote health, safety, education, and child care. The POP program was started under our health focus to get children to eat healthy at an early age."
At the Children's Day activities during the Farmers Market, Excel By 5 Dolly Parton Imagination Library registration forms are available.
"Any child that lives in the city limits of Hernando is eligible to be in the book program as long as they have not turned five years old," Matheny explained. "Once they turn five they age out and are celebrating their kindergarten readiness, because now they know how to read and we hope they have a passion for reading when they start kindergarten."
Funding for that program comes through the annual Hernando Water Tower 10K Race.
"The Water Tower 10K race was a big tourism driver for fitness. We looked at that as an opportunity for early literacy because the city did not have a Dolly Parton Imagination library at the time. We used the proceeds from the race to fund the book program which is through the Dolly Parton Imagination library, so we're fortunate in our community to have that book program."
Matheny also thanked sponsors and volunteers who take part in the program, give back to the community and children of Hernando.