Photo: Ashleigh Parker and Tracy Gallagher, cancer survivors and the founders of DeSoto Hope. (Bob Bakken/desotocountynews.com)
Just a few short years ago, Laura Kathryn Mosby had a lot on her mind. Marriage would be in her future and she was looking to enter nursing school and study for a career. Then, something else entered her life: a lymphoma cancer diagnosis.
Mosby said she thought it would be simple: a robotic surgery to remove a 14-centimeter tumor, a couple of weeks of recovery and back to normal living. However, an aggressive schedule of chemotherapy followed, first in the hospital and then at home, a regimen that ended in July of last year. Mosby said she has been in remission for 15 months.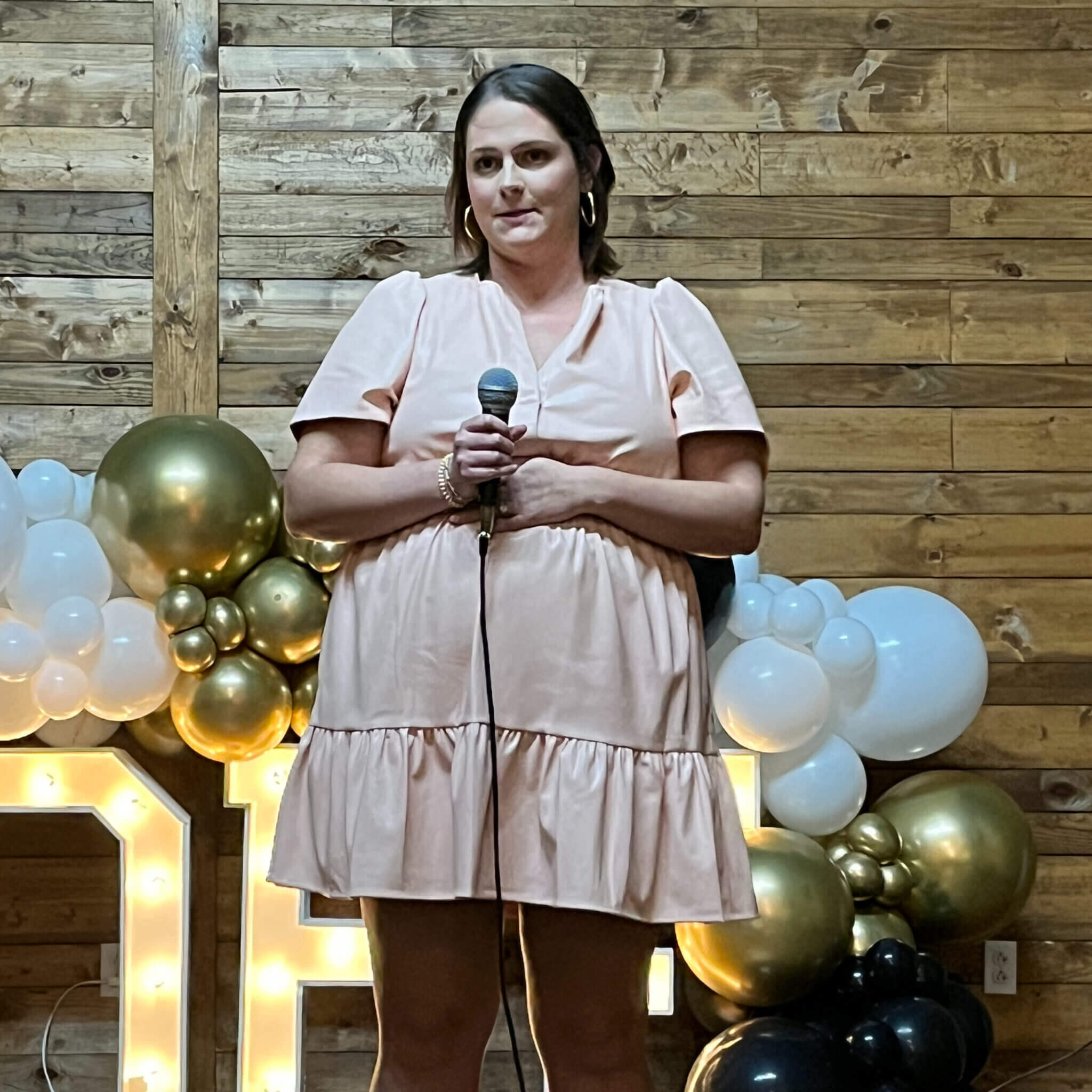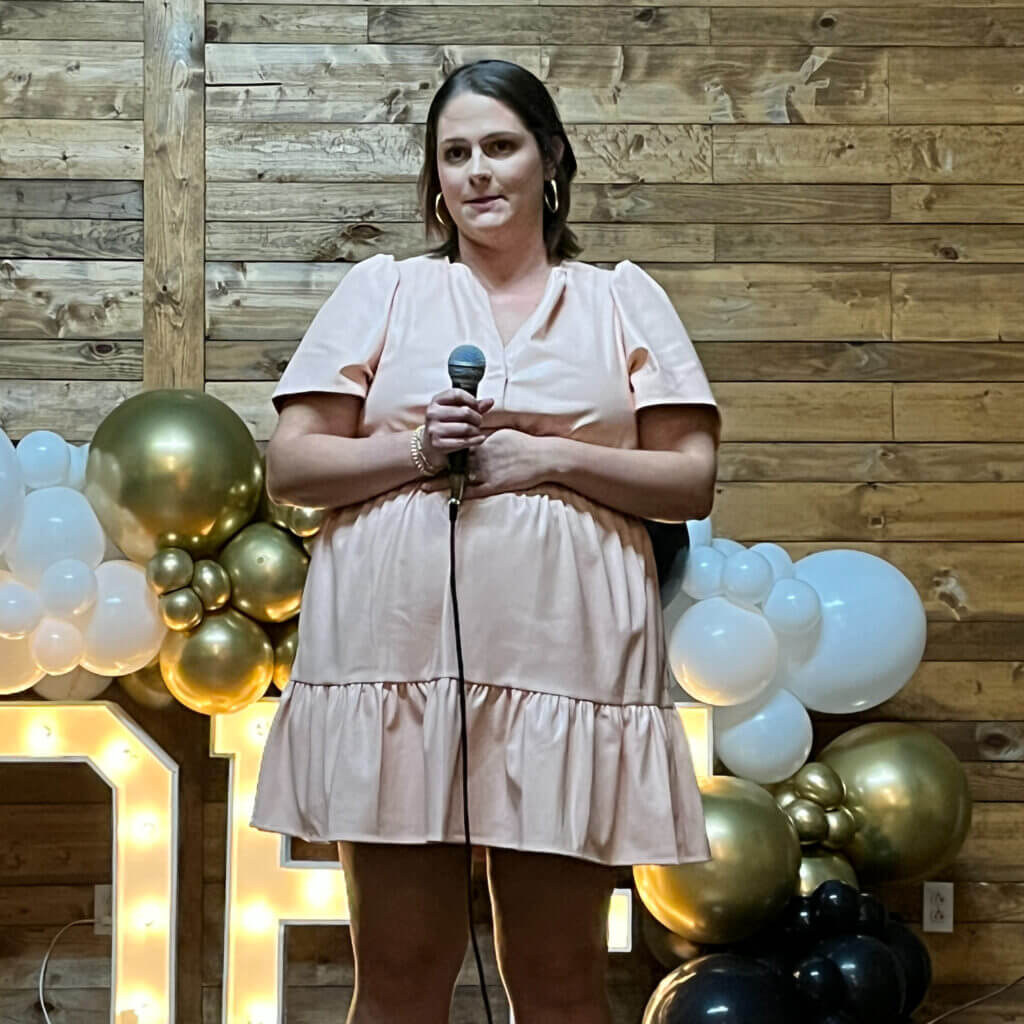 Hers is among the cancer survivor stories people were sharing during Tuesday evening's Night of Hope, one of two major fundraisers for the nonprofit DeSoto Hope, a community cancer support effort.
Founded by cancer survivors Ashleigh Parker and Tracy Gallagher in November 2020, DeSoto Hope has offered hope and support to those in DeSoto County dealing with the disease. A Night of Hope dinner and program, held Tuesday evening before a packed audience at the Gin at Nesbit, supports their efforts. The other event is Light Up the Lake, an event at Central Park in Southaven to honor and remember cancer victims and their families through luminaries surrounding the park's lake.
The primary means of support for DeSoto Hope comes in what Gallagher and Parker call "Hope Baskets." They are baskets of items the women say will help cancer patients make their treatments more bearable. Patients or their families can request a Hope Basket to be delivered to a patient's doorstep or a cancer treatment center in DeSoto County.
Parker and Gallagher know how important that support can be because of the journeys with cancer each have taken themselves.
Parker was diagnosed with Stage 4 colorectal cancer that had spread to her lymph nodes and liver in 2019. After several surgeries and chemotherapy/radiation treatments, Parker was declared in remission in October 2020.
For Gallagher, her cancer story began in 2018 when she was diagnosed with triple negative breast cancer following a routine mammogram. After a lumpectomy and 16 rounds of chemotherapy, she learned that she was BRCA1+, which led to a double mastectomy and hysterectomy.
BRCA1+ means the patient has inherited "harmful variants in one of these genes that have increased risks of several cancers—most notably breast and ovarian cancer, but also several additional types of cancer. People who have inherited a harmful variant in BRCA1 and BRCA2 also tend to develop cancer at younger ages than people who do not have such a variant," according to the National Cancer Institute.
Both knew the importance of community support and that led to the start of DeSoto Hope. Its goal is to make sure no one feels forgotten during cancer treatment.
Tuesday evening was about celebrating cancer survivors and remembering loved ones, but the night also remembered with gratitude the caregivers and family members who stand by cancer patients as they go through their treatment journey.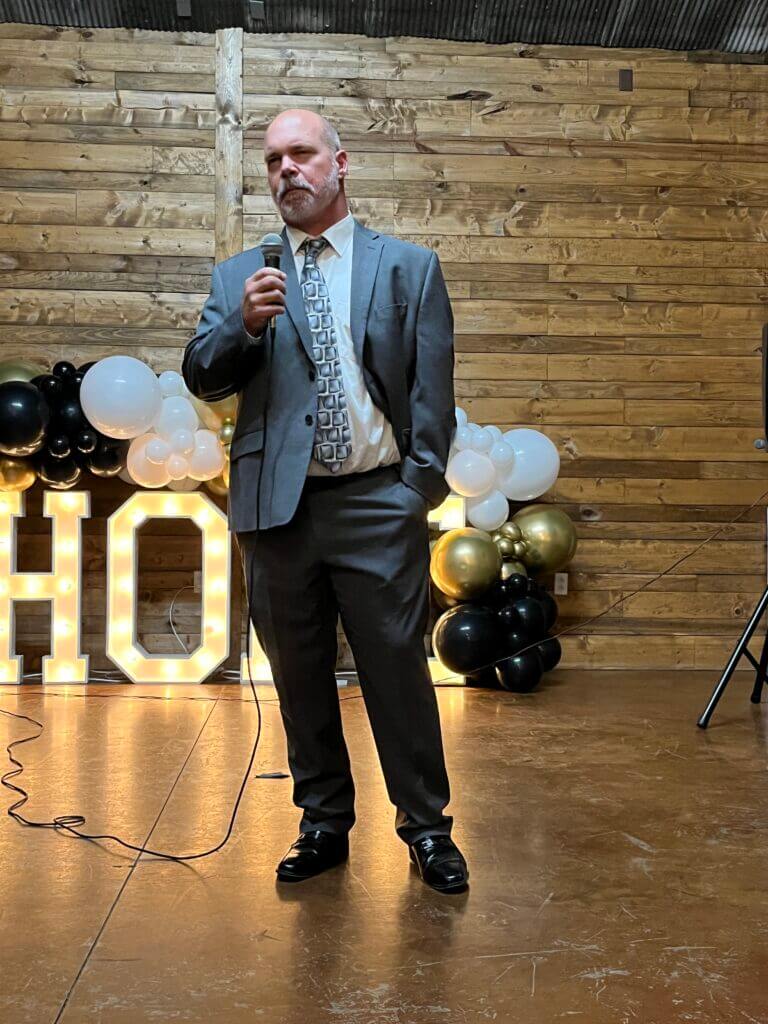 Chris James, husband of cancer survivor Tina James, expressed the importance of connecting with others during treatment.
"If you ever have someone who goes through cancer, have faith in the process, have faith in your Lord, lean on your friends," James said. "Talk to them, they want to talk to you and help you. That's part of your faith, faith in your friends."
If you would like to learn more, visit the DeSoto Hope website. That is where you may also request a Hope Basket for yourself as a patient, or a family member.
Mosby, soon to become a mother to triplets, urged those facing a cancer diagnosis to find support and keep going.
"I just want to reiterate that it is important to find a light, because darkness does take over," Mosby said. "There's always the light and you have to keep going. I promise you it does get better, it's just a season."