State auditor pushes 'Stay in the 'Sip' fellowship program
Mississippi state auditor Shad White promoted his "Stay in the 'Sip" fellowship program to local business leaders Wednesday during the Southaven Chamber of Commerce quarterly luncheon.
The luncheon at the Landers Center gave White the chance to talk about his attempt to stop what he called the "brain drain."
Graduates from Mississippi colleges with accounting degrees are leaving the state and White said he hopes the program can address the talent departure.
"The number one reasons are job opportunities, salaries and the potential for career advancement, the basic things that people look for when they are starting out their career," said White. "Another one in the top five is public safety. Mississippi has the highest per-capita number of deaths due to homicide of any state, according to the CDC. It's a problem."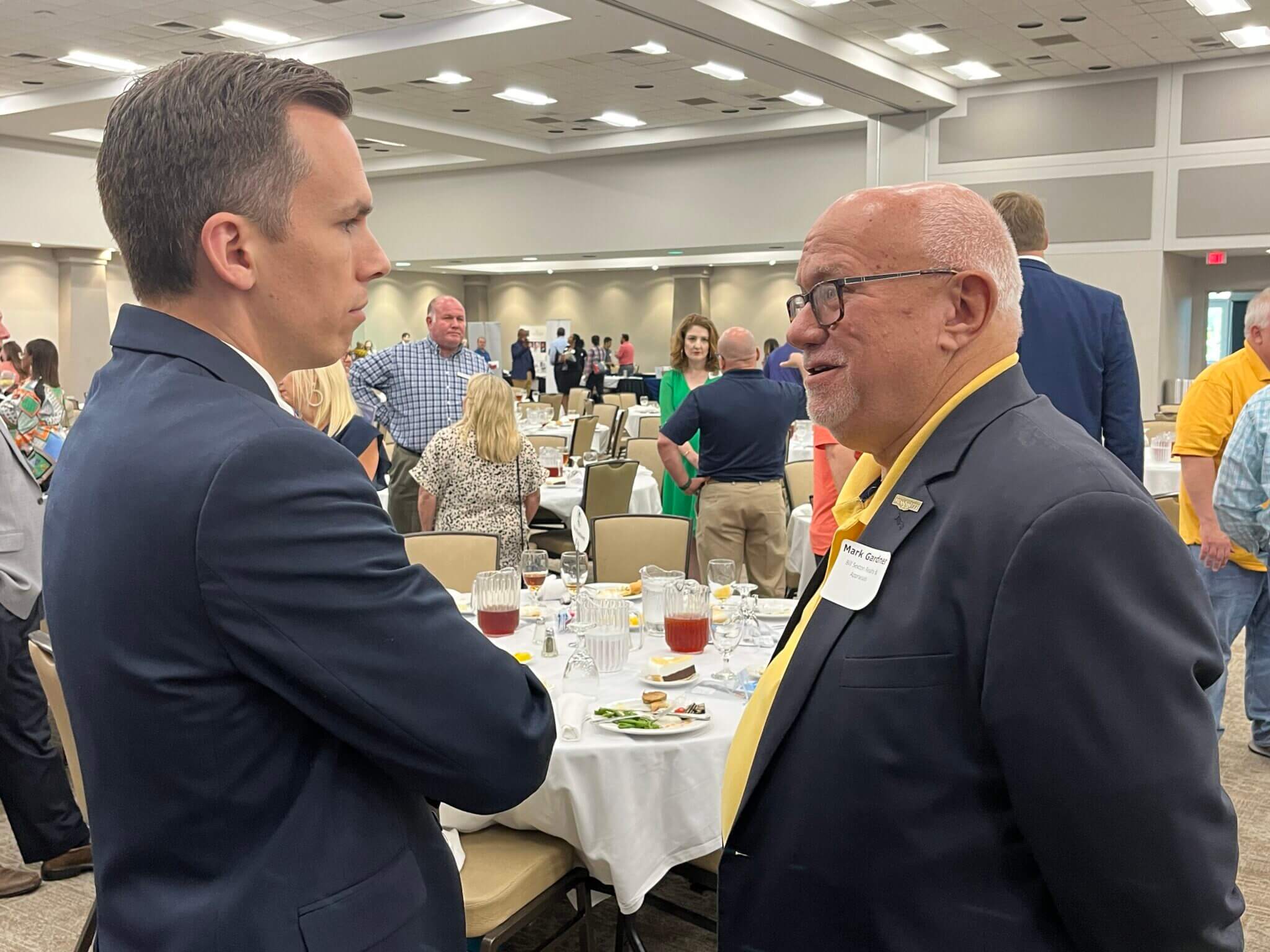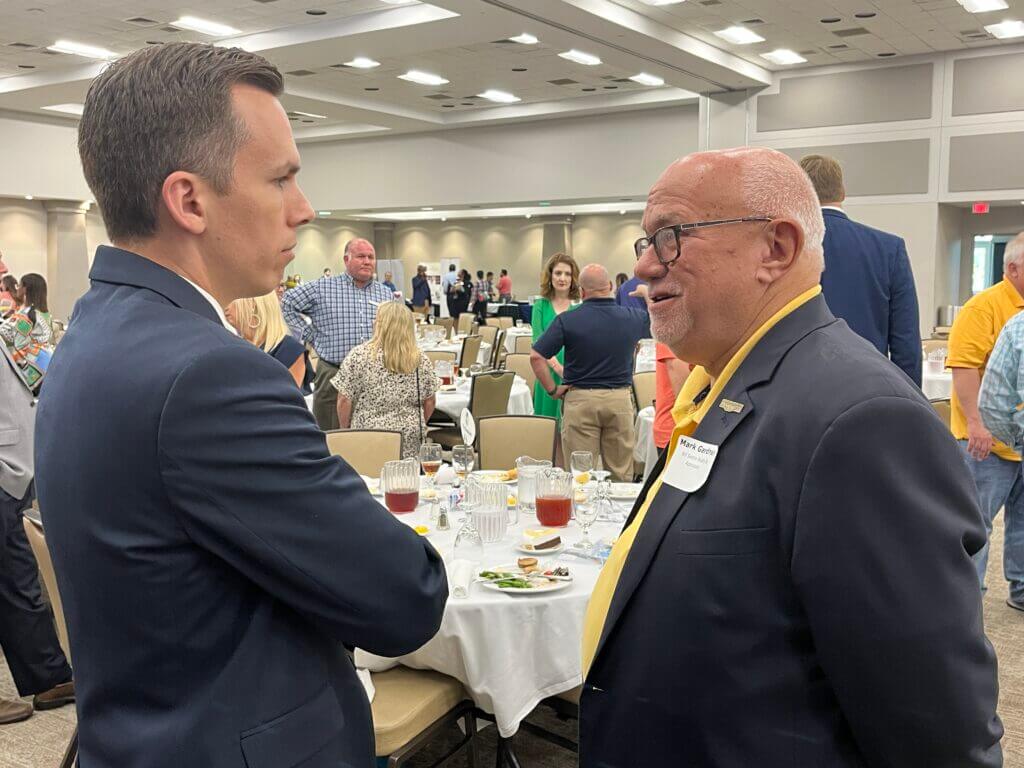 White said his office is even feeling the hit of trying to find young people to work in his office.
"In the auditor's office we also have to recruit these young, talented accounting students to our office to keep going, to keep doing what we are hired to do by the taxpayers," White said. "We did not have a sufficient pipeline of young auditors coming in. We are grappling with brain drain ourselves."
Under the Stay in the 'Sip fellowship program, before applying, undergraduate students must have completed at least 58 college credit hours toward a degree in accounting. To participate as a graduate student, applicants must have been accepted into a master's of accountancy program at a Mississippi college or university. All students must maintain at least a 3.0 GPA to apply and participate in the fellowship program. The program so far has been working.
"We went from having literally zero recruits and zero interest before the program," White said. "After the program I had about 30 solid resumes and we'll end up hiring 5-6 of those folks. This will keep allowing us to do the work that we've been hired to do."
White told the Chamber luncheon his hope is for this program to be picked up by other areas.
"A similar program exists for physicians to work in rural areas and another similar program exists at Mississippi State University for teachers," White said. "I think this needs to be expanded to other career fields, in job areas that we need in Mississippi. I'm hoping we can prove that this model exists and can work. The Legislature and private business can then choose to adopt the model and expand it."
Earlier this year, Faith Gilmore—a senior accounting student at Millsaps College in Jackson—was named as the inaugural Stay in the 'Sip Fellow. She will use the fellowship to complete her undergraduate degree this spring and a master's degree in the next academic year. She will begin interning at the Auditor's office this summer as she begins work on her master's degree.
More information about the program is found at the website www.stayinthesip.com.
WAR ON FRAUD CONTINUES: White also talked about his department's investigations into fraud in Mississippi. 
"Just a couple of weeks ago we had guilty pleas in the largest public fraud case in the history of the state of Mississippi, the welfare case that we've been investigating for over two years," White said. "Last year we got the largest civil settlement resulting from one of our investigations in the history of the auditor's office. The defendants have been sentenced to over 300 years of prison time collectively since I came into office."
Photo: The Southaven Chamber of Commerce quarterly luncheon heard from Mississippi State Auditor Shad White Wednesday. (Bob Bakken/DeSoto County News)