RegionSmart plan dies in state House
Musselwhite, Hopkins take to Facebook and national radio regarding Mid-South compact proposal
There's a war of words going on right now with the two sides firing volleys against each other on social media and on the airwaves.
It's all about an organization under the name of RegionSmart, a Tri-State compact of local governments in Mississippi, Tennessee and Arkansas that wants to find ways to cooperatively enhance infrastructure and economic development that would benefit the entire Mid-South area.
The Executive Council of Mid-South Mayors advocates for the RegionSmart compact agency. Southaven Mayor Darren Musselwhite, Olive Branch Mayor Ken Adams and Hernando Mayor Chip Johnson are listed among the government leaders in support of RegionSmart.
A bill in the Mississippi Legislature to ratify the RegionSmart compact, labeled Senate Bill 2716, passed the state Senate but has died on the calendar in the House of Representatives. State Sen. Dr. David Parker (R-Olive Branch) was the principal author of the bill with fellow DeSoto County senators, Kevin Blackwell (R-Southaven) and Michael McLendon (R-Hernando) as additional authors.
The concept is similar to other multi-state agencies in the nation that believe it's better to work together to benefit everyone than always compete for federal projects that end up not becoming a reality for anyone.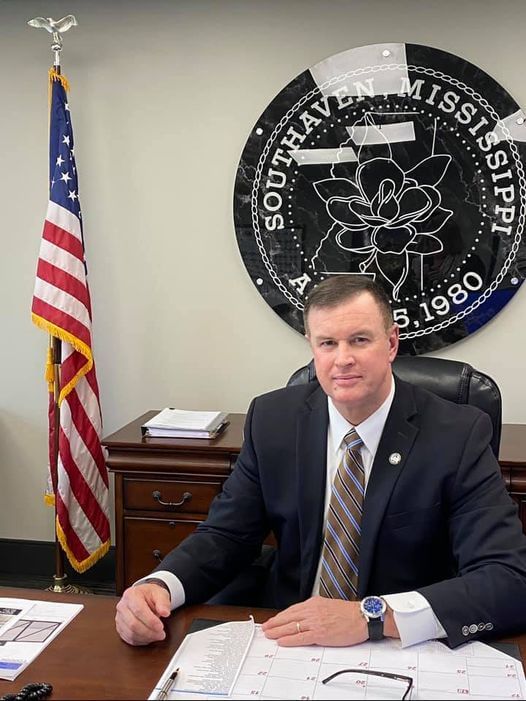 "There are federal grant dollars that exist solely for these multi-state agencies," wrote Musselwhite to his Mayor Musselwhite Facebook page. "I see this as a way to benefit North Mississippi by acquiring federal funding and private funding from business partners without burdening state funding mechanisms.  This agency cannot hurt Mississippi, but instead, only help."
It was on Mussewhite's Facebook post posted Wednesday afternoon as the bill died on the House calendar that he vigorously defended the RegionSmart proposal.
Musselwhite pointed to potential projects that federal dollars could help make happen if presented through the combined efforts of RegionSmart. Those projects Musselwhite mentioned were funding to help ease traffic congestion, I-55 and I-40 widening projects, a third Mississippi River bridge, and Mississippi River port enhancements.  
The post also said that RegionSmart would have no taxing authority, is a quasi-governmental agency that can't offer a profit or benefit to anyone, and the participating states are protected because anything the agency does or proposes must be agreed to by all three states.  
There are other details that Musselwhite elaborated on in his social media statement.
At the same time, the mayor attacked the stance against RegionSmart of House members, in particular state Reps. Dana Criswell (R-Olive Branch) and Steve Hopkins (R-Southaven), leaders of the Mississippi Freedom Caucus.
"They thrive on using great soundbites to mislead people," Musselwhite wrote. "They are loyal to the political ideology of fighting government spending, even when spending ultimately provides a net positive financial result and benefit to citizens. They have a documented voting record of voting against teacher pay raises and local bills for cities throughout other parts of Mississippi that have no impact on their districts and which are supported by local Representatives and their citizens."
While Musselwhite took to Facebook to present his support of the RegionSmart compact, Hopkins, the chair of the Mississippi Freedom Caucus, was on national radio to voice his opposition. The Southaven Republican appeared on the nationally-syndicated Glenn Beck radio show, where he was asked about the compact.
Hopkins said RegionSmart has ties to a huge asset management company called BlackRock, considered the world's largest asset manager.
Hopkins' conversation with Beck can be seen here:
As the bill has now died on the House calendar, it can't be brought back up until legislators reconvene next January.
The compact must be approved by the legislatures of all three states, signed by the three state governors, then approved in Congress and signed by the President.
"RegionSmart is a good proposal," Musselwhite said. "It could solve problems and benefit Mississippi, if only we will give it a chance."
However, it appears that chance may not come any time in the near future.