Opponents to Initiative 65 voice concerns over issue
The issue of legal medical marijuana usage in Mississippi is ramping up even more, with opponents of Ballot Initiative 65 and companion Initiative 65A taking the offensive Wednesday and being vocal about its possible passage on Election Day.
DeSoto County Sheriff Bill Rasco, his Chief Deputy Justin Smith, and Horn Lake Mayor Allen Latimer were part of a press availability Wednesday morning to share their opposition to the initiative, which voters will decide on Nov. 3.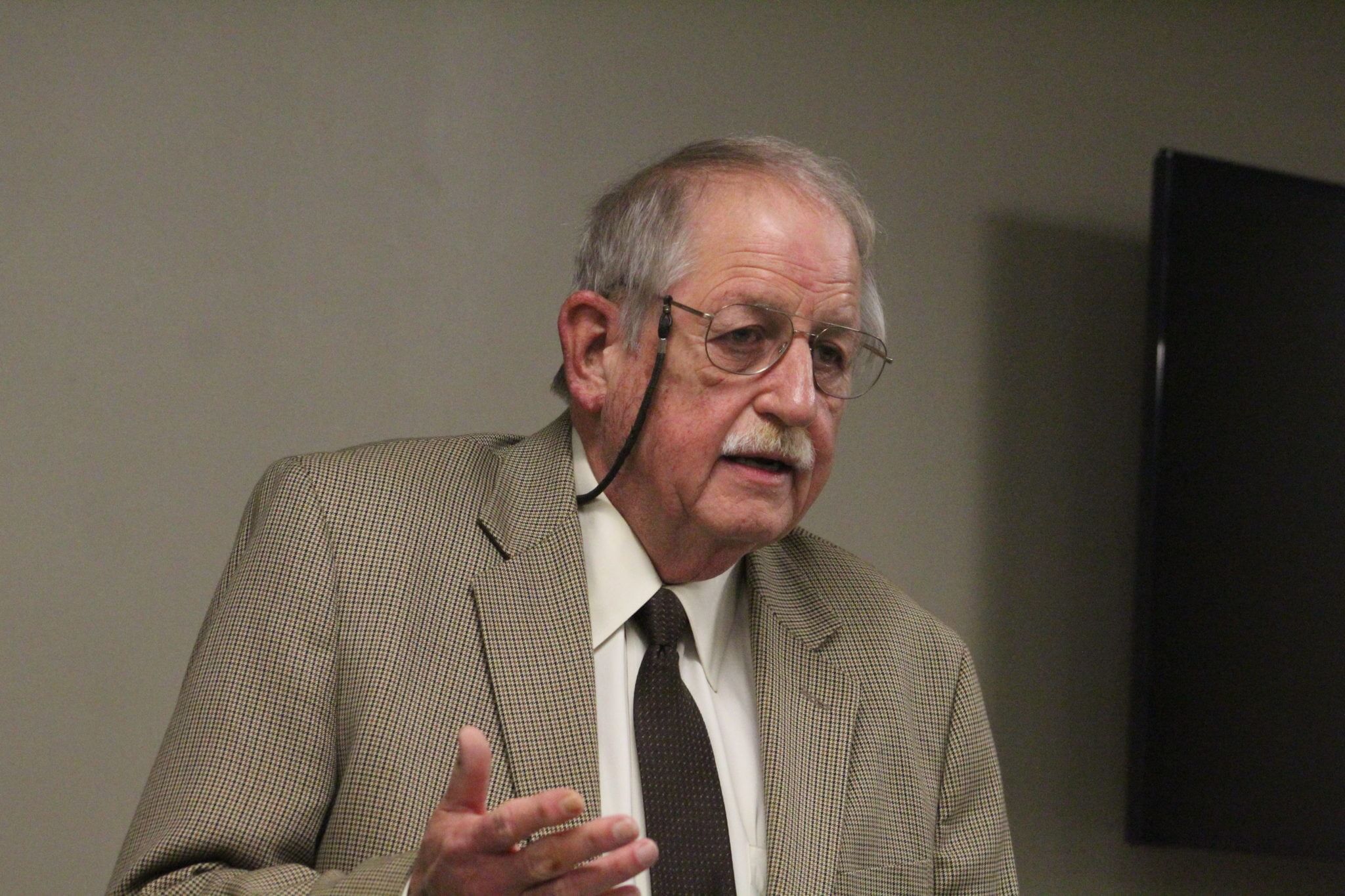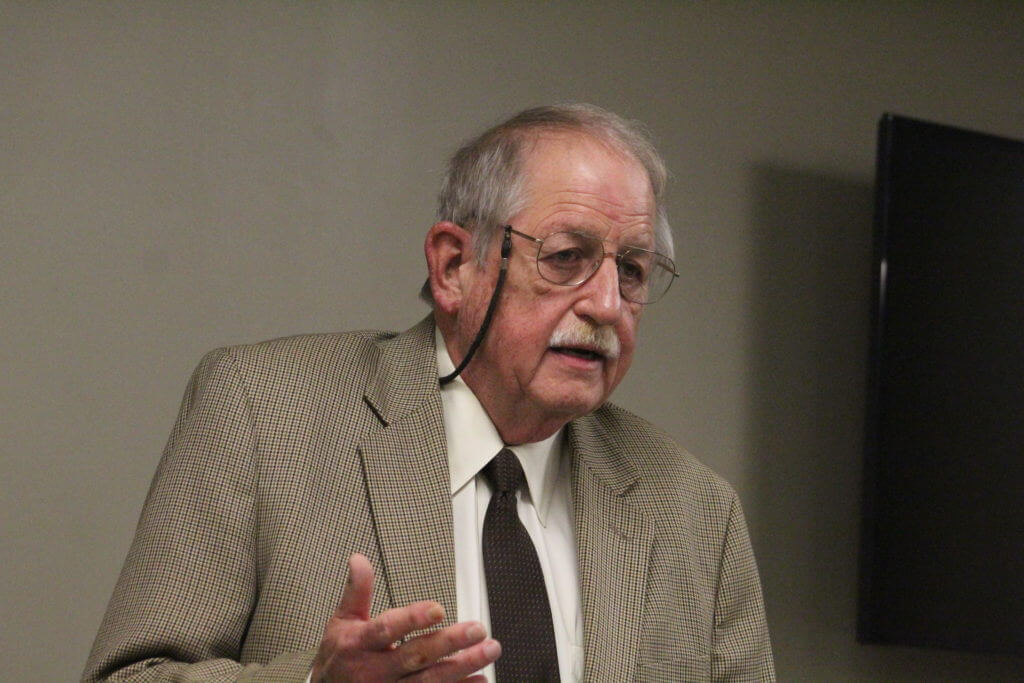 Ballot Initiative 65 would provide the ability to sell and distribute medical marijuana to certified patients suffering from specific ailments laid out in the initiative. The initiative has set forward certain parameters for its usage, financial support, and a specific start date for its enactment of next August.
Initiative 65A was passed in the state Legislature as an alternative after about 228,000 Mississippi voters signed petitions to put 65 on the November ballot. It also would allow for medical marijuana sale and usage, but provided no specifics about cost and implementation.
The addition of both initiatives on the ballot means that voters will have two questions to consider. They are 1.) whether they support either initiative or neither initiative, and 2.) if support for an initiative passes, which one of the two would they support.
In remarks Wednesday, Sheriff Bill Rasco said a definite "no" regarding his support for either item on the ballot.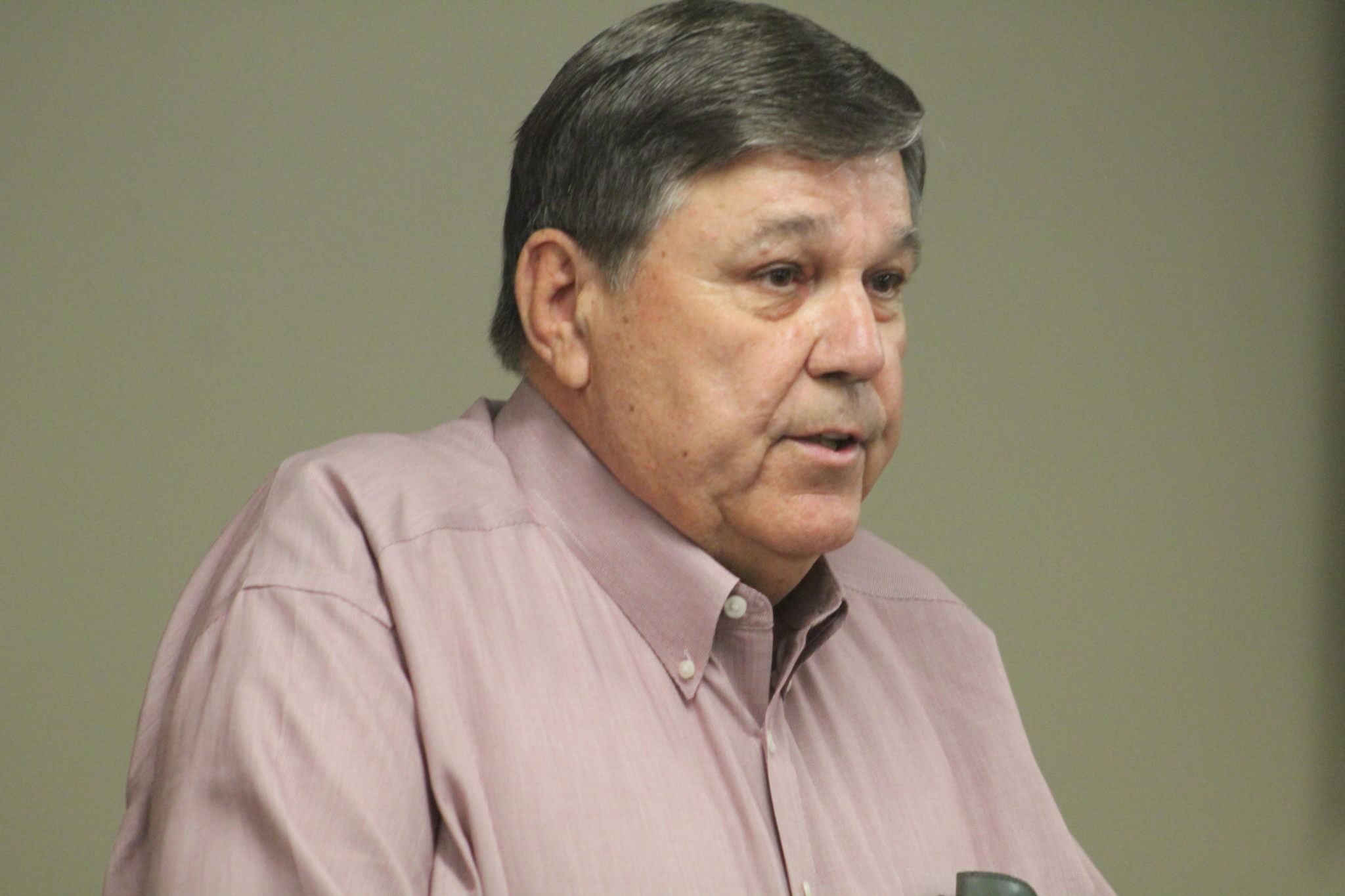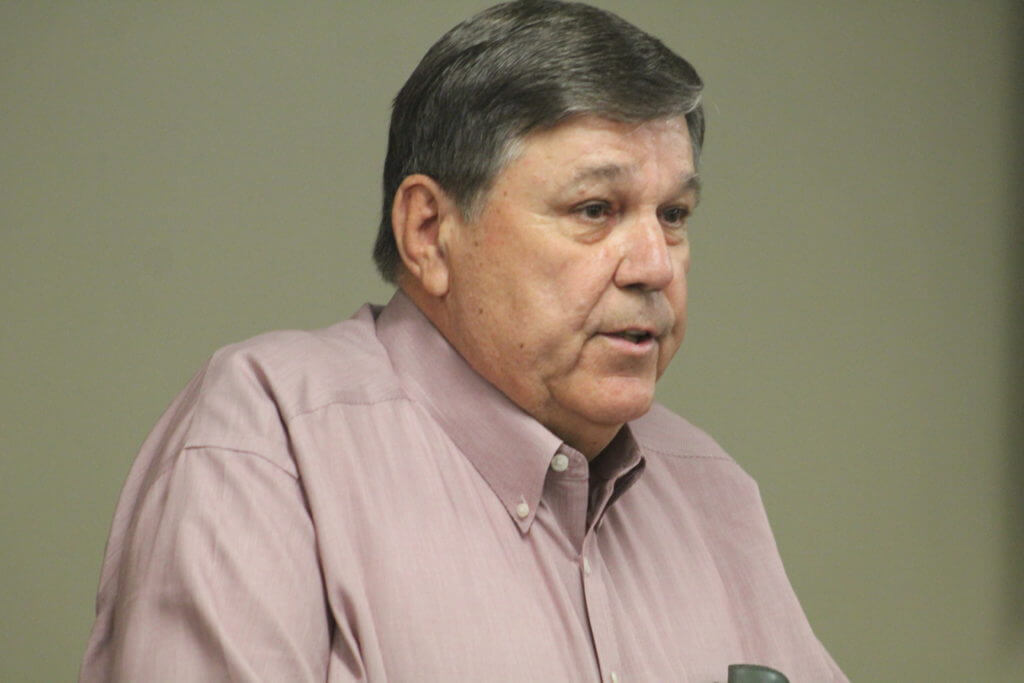 "I'm opposed to both," Rasco said. "I don't think we need legal marijuana to be sold in the state of Mississippi. I know there are some people out there who think they need marijuana for their pain control, but doctors have told me that there are other prescriptions they can get to help your pain other than marijuana."
Rasco did believe 65A would be the better choice, saying, "We are totally opposed to 65. We are not opposed to 65A for people who may need it for medical attention. But if they get in a vehicle and get in a wreck, they still could be charged. We are really concerned about this bill."
Smith's message was even stronger, claiming the initiative is merely a means of getting marijuana sold more openly.
"The reality is this is a wolf in sheep's clothing," said Smith. "This is legal marijuana sales in the state of Mississippi. It's not medical marijuana. It's a sham and a Trojan Horse."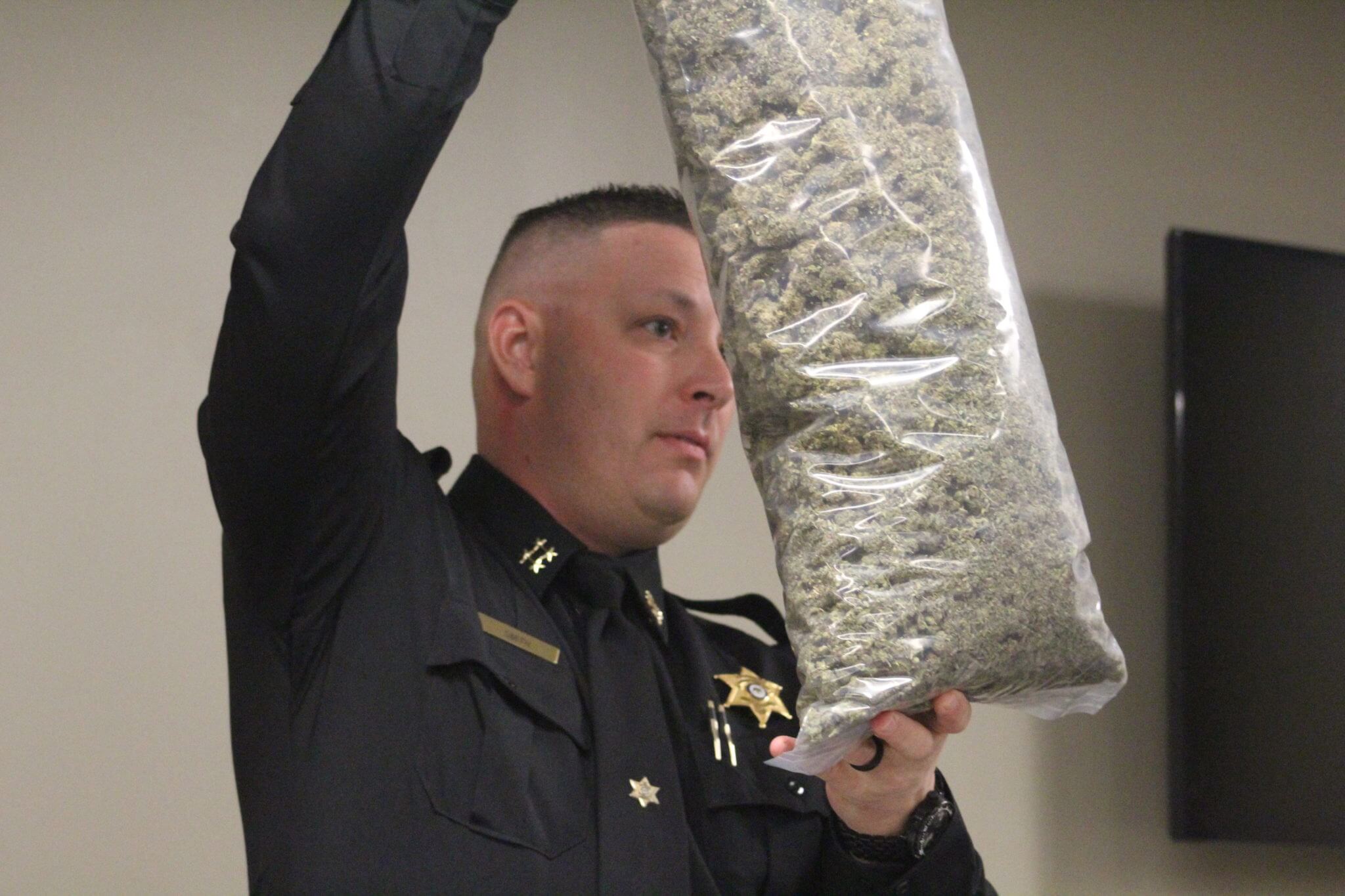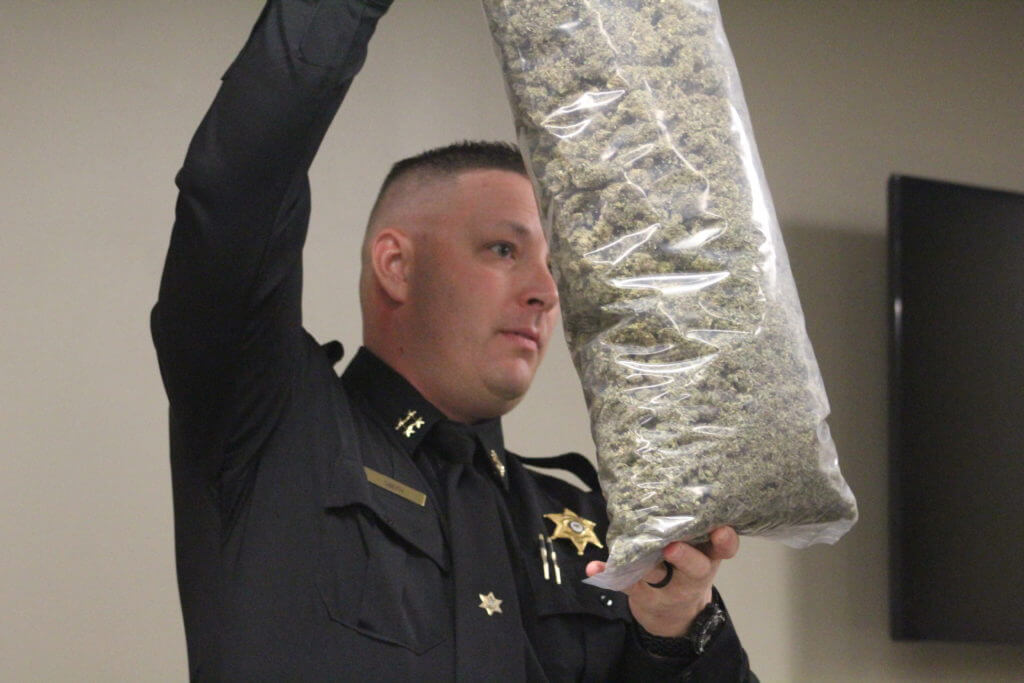 Latimer addressed the part of the initiative that would prevent a certified treatment center from being within 500 feet of a school or church.
"That's not even two football fields," Latimer said. "We as a city could not limit the number of dispensaries, but I call them pot shops. They could be put anywhere they want to. If you have a home and somebody wanted to buy the house next to you to open up one of these shops, they could do it. How does that affect the value of your property?"
Latimer added the Mississippi Association of Realtors opposes the initiative for those reasons.
Smith said there was no public benefit to passing the medical marijuana initiative other than for the people who would use the substance.
Rasco said his department was very concerned about how marijuana could lead to something more potent, illegal, and possibly deadly.
"We know that this is a step up, starting out with marijuana," Rasco said. "They won't feel like they're getting enough pump out of that period of use for a while. Then they increase to another drug that's higher and before you know it, they are on heroin. Heroin is a killer."
Meanwhile, supporters of 65 say the initiative is well thought out wording that has specific regulations that 65A does not have. Their belief is that 65A was enacted only to confuse the issue.
Backers also point out that 34 states already have allowances for the legal sale of medical marijuana in those states. The concept of medical marijuana is working, they believe.
The issue went another direction on a statewide level Wednesday when Secretary of State Michael Watson was ordered to respond to a petition from the City of Madison challenging the validity of Initiative 65 as being improperly filed. The emergency petition by Madison Mayor Mary Hawkins Butler questions if the number of petitions to put Initiative 65 on the ballot was improperly certified by the Secretary of State's office.
The certification was done when Delbert Hosemann was still Secretary of State and happened just one day before Watson took over in the position.
The State Supreme Court had ordered Watson's office to respond by 5 p.m. Wednesday, Oct. 28, but extended the deadline to Friday, Nov. 6, three days after the election.  
(Contact: desotocountynews@gmail.com)